Apple device's storage divided in to different stack that we can analyse using iTunes. It show how much gigabytes of data stored in exact number. So users can easily justify where my device use mostly and take prevent action or alternate option (Use cloud, External storage device). Apart from the Other Data, storage chart also show audio, photos, Apps, Books, Documents and Data in Gigabytes and last one is free space.
To optimize space used in Documents and Data, please go to my past article on Delete Documents and Data new tricks for you. Now I am going to see delete other data.
What is other data on iPhone, iPad?
Other data means data garbage that can't reuse but it will generate automatically from Mail app, Browsing Data (Cookie or Cache), Text, Calendar, iBooks and many other apps.
In result, you will get much space from that, because this data always in GBs. 16 GB device user much expecting to use that space.
To optimize other data you need to spent more time and efforts (Manual operation) that get by deleting photos or video/ Apps on iOS device.
But i have two alternate solutions on clear other data given Below,
Manually clean apps and data
Backup and restore new iOS
Way 1: Manually clean apps and data
After perform this way, still you can see other data in iTunes. Because different user use multiple apps that may create own way. But most experts recommended this,
Clear safari history, Bookmarks, Cache and cookie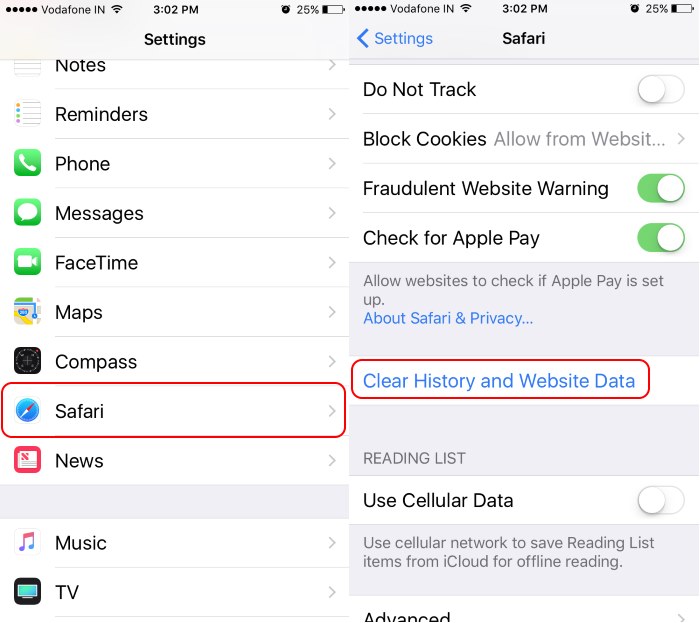 Go to the Settings > Safari > Clear History and Website data
Remove Mail Account, Setup again
iOS Settings App > Mail > Accounts > Tap on Account > Delete app
Add New or Old account, Settings > Mail > Accounts > Add Account
Delete Messages
Open Message app > Slide left Message > Delete. To Delete multiple messages, Tap on Edit > Select multiple radio box > Delete
Delete voice memos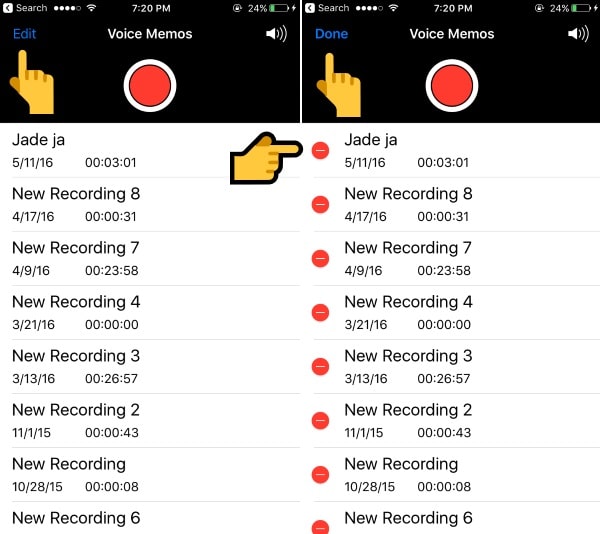 Open Voice memos app, See the recorded voice memo on screen, Tap on Edit from top right corner, then tap on red radio button to delete it.
Restart device to check affective changes in other data in iTunes device summary.
Way 2: Auto: Backup & Restore
Take full Backup of your iOS device, Connect iPhone or iPad via lightning cable on Mac/ PC installed iTunes. See iPhone in iTunes, Go to Summary option.
Tap on "Backup now"
Erase all Content and Settings on iPhone or iPad,
Open settings app on iPhone or iPad > General > Reset > Erase All content and Settings.
Reconnect to iTunes
Click on Restore Backup under summary page.
This process copy all data back with new iOS install. So no chance to "Other" data remains on iOS device.
Hope you learn What is other on iPhone or iPad?, fixed and got maximum free space from "other" data.