Last Updated on Sep 14, 2022
Fix WhatsApp Crashes on iPhone: Try these Effective Solutions. WhatsApp crashes problems on iOS again and again – New iOS 16 for iPhone. WhatsApp Crashing On iPhone Again And Again- 13 users out of 15 say, WhatsApp crashes when opening stickers and the app crashes when opening a particular chat. While some say crash error when they Open WhatsApp and start a chat or Send pictures or Text. Before this time, WhatsApp auto stopped app when users are on it; that time, WhatsApp accidentally stopped due to tapping on some letters and symbols from the keyboard. But this time, WhatsApp crashed on iOS only, not for a specific reason, until WhatsApp was not officially updated on this problem.
Here are the maximum helping tips to resolve crashes or automatically stopped working a problem on your iOS device – iPhone.
The Solved Solutions on WhatsApp Crashes on iPhone
Must Check Storage of iPhone [Free Up space required to Run any App properly]
Usually, whatsapp not opening on iPhone due to storage, Sometimes when the iPhone is running low storage Memory, the result is WhatsApp crashes on the startup on iPhone. Check the storage on your iPhone and see there is enough storage on your iPhone.
Open the Settings app > tap General > Click on iPhone Storage.
Solution 1: Update WhatsApp
Update: Please Make sure that your running WhatsApp app is up-to-date with the latest version of iOS. To check it
For iOS 15/ iOS 16, and later users, update Whatsapp following steps:
Open the App Store.
Tap on your Profile icon that appears on the top -right side on the App Store App
next, scroll the screen till the Update Section appear
now Find Whatsapp And Click on the Update button.
That's it.
Now, the update will begin. and Be Petince till the installation. Then use the latest Whatsapp.
Steps For iOS 12 And Earlier to Update Whatsapp Status
Go to App Store > Updates > Under Available Updates (Find WhatsApp) > Tap on Update Button.
Solution 2: Restart or Hard Reboot iPhone
Quick Restart: Press/Hold the sleep-wake button until you see the "slide to turn off" icon see on the iPhone screen.
Force Restart or Hard Reboot:
Press and Hold buttons until you see the Apple logo on Screen,
Force Restart Tip for iPhone 8 Plus/8 Plus/ iPhone X/ iPhone XS Max/ iPhone XS/iPhone XR: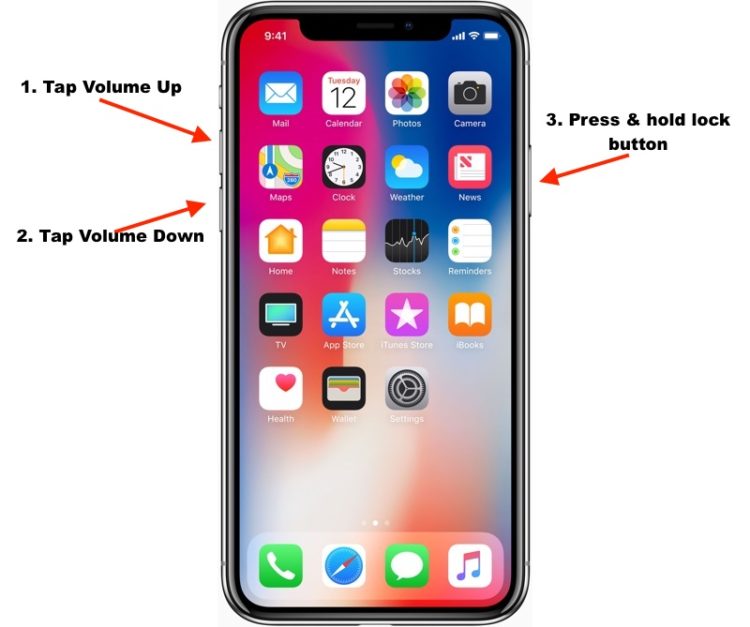 1: Press and Quickly Release Volume Up button,
2: Press and Quickly Release Volume Down Button,
3: Press and hold the Side Button until you see the Apple logo on Screen.
To Start the iPhone, Again press the Side button until the startup apple logo is on the screen.
For iPhone 6S and Earlier: Press and hold the "Sleep/Wake + Home button" simultaneously
For iPhone 7/7 Plus Users: Sleep/Wake + Volume Down button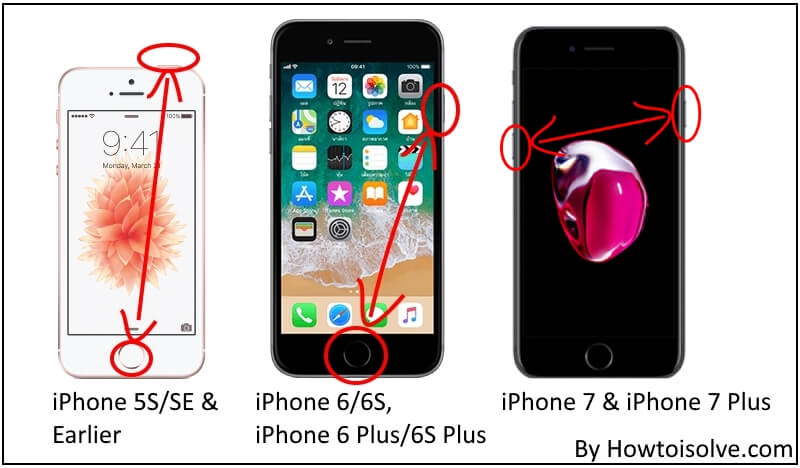 WhatsApp will release a new WhatsApp update in the near time on WhatsApp crash on iOS on iPhone and iPad.
Solution 3: Reset Network Settings
One of the iPhone users has reported the WhatsApp Crashing and Not Working Issue after the update, but then he got a quick solution by resetting network settings. I guess you haven't done this yet; follow the stepwise guide to reset network settings.
However, you'll lose all the saved Wi-Fi passwords, Bluetooth paired devices, VPN, and APN settings.
Steps to Reset Network Settings in iOS 15/ iOS 16 or later version
Step #1: Open up "Settings".
Step #2: Open "General" and then tap "Transfer or Reset iPhone".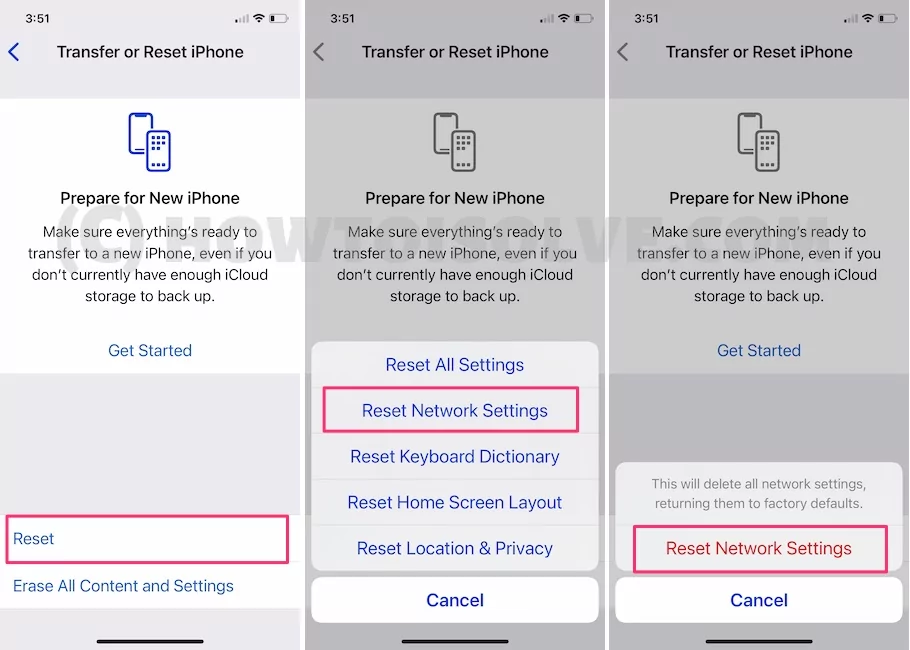 Step #3: Lastly, tap "Reset" > "Reset Network Settings" > Enter your iPhone Lock passcode and Try after rebooting once. This Process won't erase other important settings, Media, Messages, and more.
Steps to Reset Network settings in iOS 14 and earlier users
Head to Settings app > tap on General > Reset > Reset Network Settings. Enter the iPhone Passcode and follow the on-screen instructions.
Solution 4: Reset All Settings
Any incorrect settings could stop apps like WhatsApp from working, and it's hard to track what causes the problem, therefore, reset all settings on the iPhone. It won't delete any personal data but only restore the customized iPhone settings to default.
Steps to Reset All Settings in iOS 15 and later firmware
Go to the "Settings" app > Tap "General" > Find and open tap "Transfer or Reset iPhone"
> Tap "Reset" > Lastly tap on "Reset All Settings" > For security reasons, you will be asked to enter the iPhone Passcode. >Tap Confirm Reset All Settings. > After that iPhone will reboot.
Steps to Reset All Settings in iOS 14 and Earlier
Go to the Settings app.
Tap on General.
Select Reset and then tap on Reset All Settings.
Solution 5: Disable WhatsApp Auto Backup on iCloud
Till Today Apple iCloud arise many problems with errors, crashes, and auto-stop by hanging open apps on your iPhone and iPad. So Most of the developer is testing their own apps compatible with actives and inactive iCloud as well.
As of continuing, you have to stop iCloud sync on your iPhone and iPad. After disabling iCloud on your iOS device, auto backup also will be stopped. Then you can enjoy WhatsApp without crashing again and again.
Here are the steps to turn off WhatsApp auto backup in iCloud
Go to the WhatsApp app > Tap on Settings > Chats > Chat Backup.
Auto Backup > Tap on-off.
Solution 6: Turn Off/Disable iCloud drive
Cause behind to turn off iCloud Drive, WhatsApp never use the iCloud drive, But in the future, it will be so that you can turn it off in this way,
Settings App on iPhone > Tap on Profile > iCloud > Scroll Down and Find WhatsApp makes it disabled or turn off.
Solution 7: Delete WhatsApp and Reinstall
Some installation problems and crashes by some threats and other apps collision process, As a result, WhatsApp crash on the latest iOS device, and your WhatsApp app might stop in between.
Reinstall without any data loss, From restoring data from the iPhone and iPad memory storage at the time of installation.
Solution 8: Issue With Third-Party Keyboard
Right now, there are too many different types of third-party Keyboards Available on the App Store. That most people are using on Chatting, Mail Typing, and more.
Go with the standard iOS keyboard, you can switch it from the globe icon to the keypad.
Otherwise, uninstall or Delete the keyboard from settings,
Go to the Settings app on iPhone > General > Keyboard > Tap Edit on top right corner > Delete keyboard from (-) sign.
Solution 9: Don't Restore Apps Through iTunes on Your iPhone and iPad
Apple store is giving the option to officially re-download the purchased app from the app store officially and Don't panic and take it easy. It will solve the above handy tips because I enjoyed my WhatsApp after mainly WhatsApp crash on iOS.
You should send feedback reports to WhatsApp developers; follow this guide to contact an App developer.
Solution 10: Downgrade from iOS 15 to earlier
None of the above solutions worked to fix whatsapp crashing or not loading, and your Phone running in bets iOS then you should go back to public version stable iOS for that watch my bottom video.
Video to Getting Cool WhatsApp Tips & Tricks
Before that you have to go with the above step must help you, without any doubt please share this useful info to solve WhatsApp crashing on iOS.