Last Updated on Sep 18, 2023
Why is unable to download roblox was not able to update on Mac? Can get easily fixed by performing the effective troubleshooting steps mentioned in this article, starting with basic Restarting of Mac, Check Roblox Server Status…, Verifying internet connections, and more.
Why Won't Roblox Update On My Mac?
Why won't Roblox update on Mac? Is the current issue that all the mac users are shouting on the various forums. And what bothers them more is even having the latest macOS, the problem doesn't go away.
Undoubtedly, it's quite a ridiculous issue because updating the application lets you introduce some of the best or new features and games on Roblox. No worries! If you are going with the same issue, let's crack the deal by performing the below-mentioned steps.
What Causes Roblox Won't Update Mac?
Whenever you encounter an issue like this on your Mac computer, several culprits are responsible for it. A problem with an internet connection, problematic apps cache, and files are probably the prominent reasons. In the end, misguided Roblox Settings are found to be the reason for Roblox not able to update on Mac. Since there are multiple possibilities, finding the leading cause behind the bar is difficult. We suggest you go through the complete guide and perform the troubleshooting steps.
Roblox Unable to Update on Mac, Complete Guide!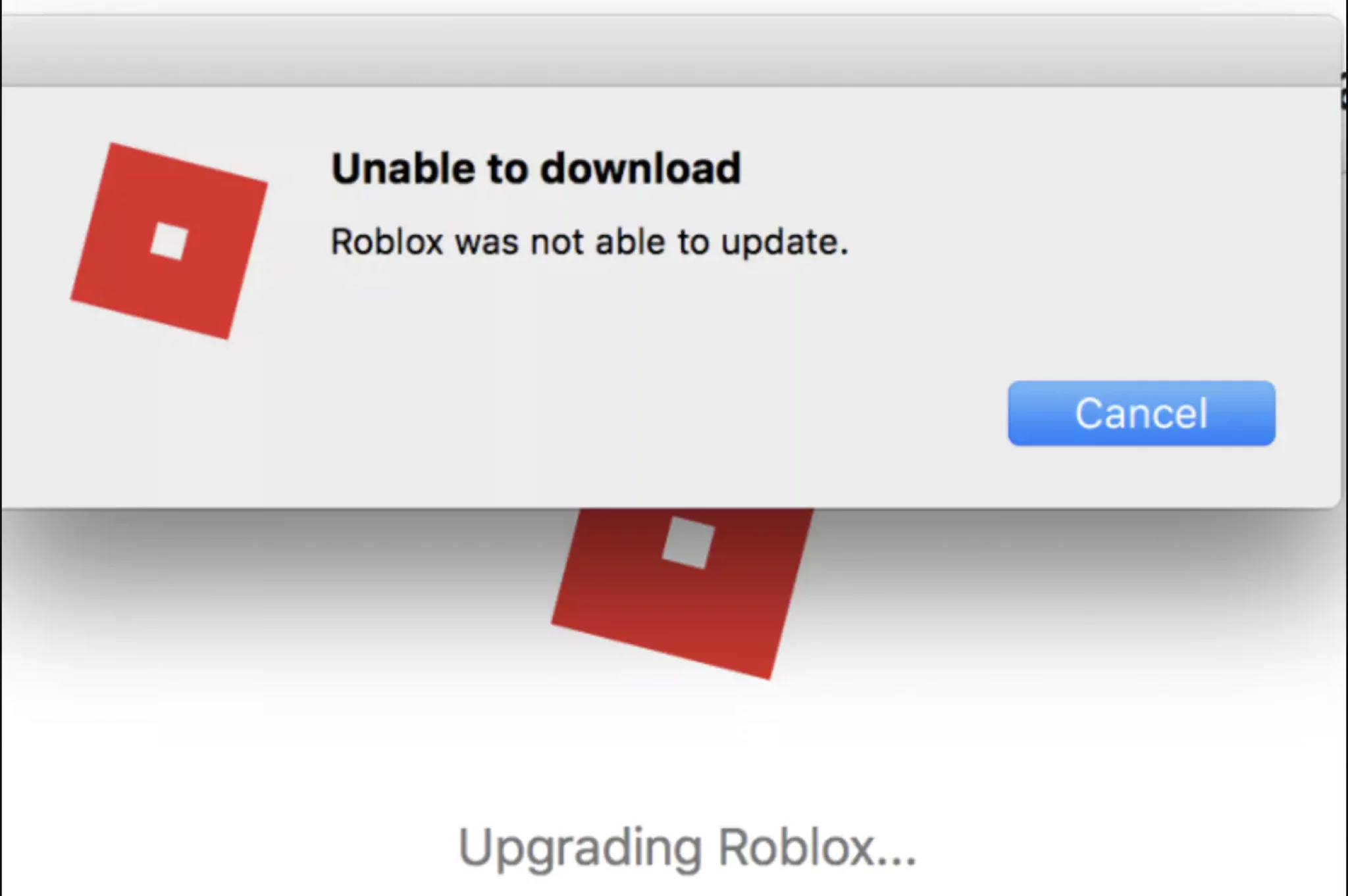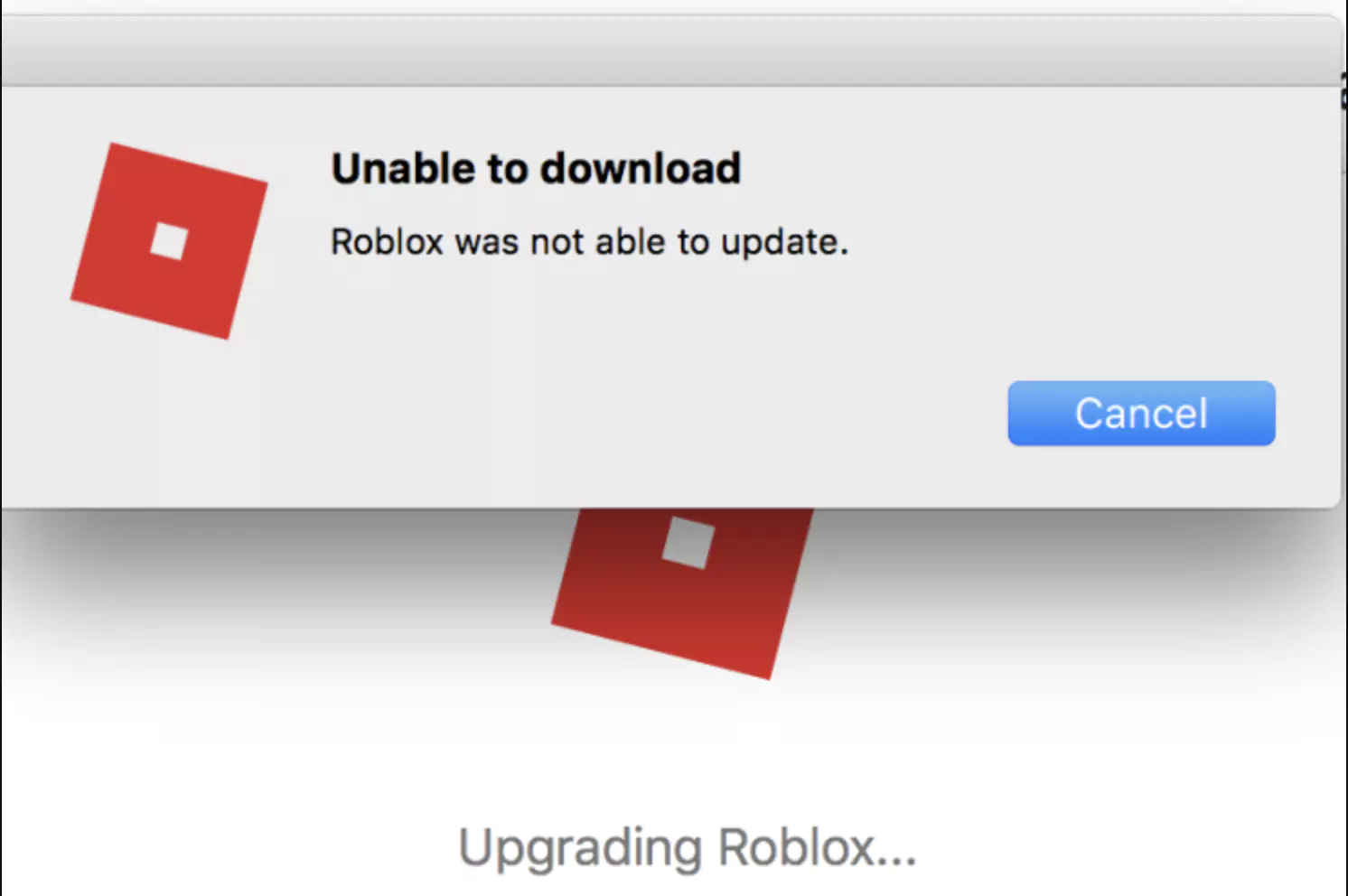 Roblox is a platform from which you can play various kinds of games. But application without an update is one of the most significant drawbacks. Outdated app on Mac like Roblox is big reason, why isn't Roblox working? you must keep updated on all apps and macOS.
Fix 1: Check Roblox Server Status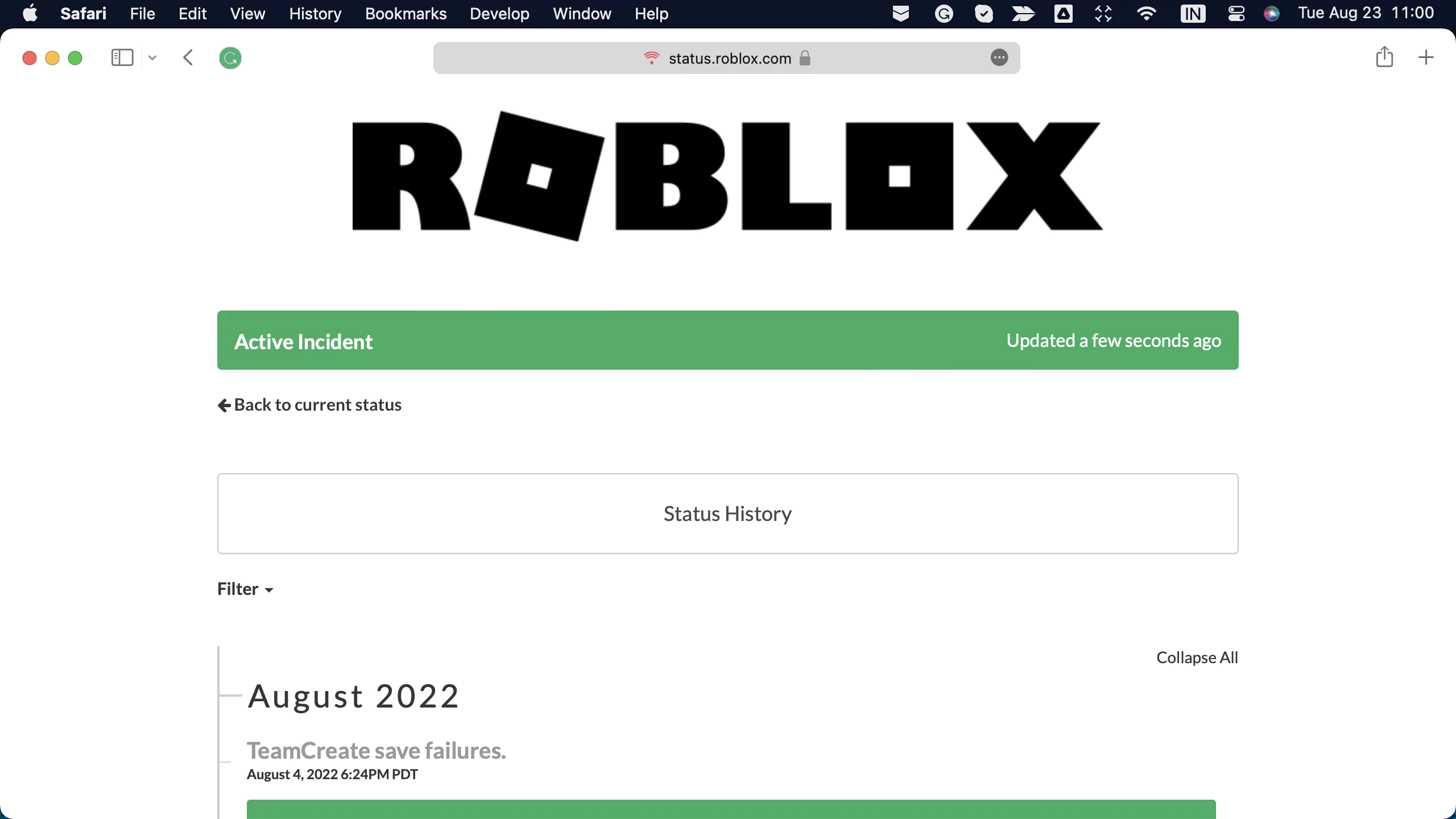 Before moving to any troubleshooting, let clear doubt with the Roblox Server Status. As there might be chances where the Roblox server is down; due to this, there is continuous pop of Roblox unable to update Mac. If that's the reason, wait until it gets fixed on its own.
Fix 2: Check Internet Connection
Why Can't I Update Roblox On Mac? Can be due to a bad or unstable connection. Check if a Mac connected to wifi offers a stable internet connection and see if there is no Exclamation Mark On wifi. If that is so, try troubleshooting wifi on Mac, or connect with a personal hotspot. After that, try updating the Roblox.
Fix 3: Verify The Compatibility Of Roblox Game
As mentioned on the official website, the Roblox client is only compatible with 10.10 (Yosemite) and higher, and Roblox Studio will only install the Mac computer with 10.11 (El Capitan) and above OS version. So if your device does not reach out the criteria mentioned on the official website, then, unfortunately, you will not be able to update the application.
Fix 4: Disable Firewall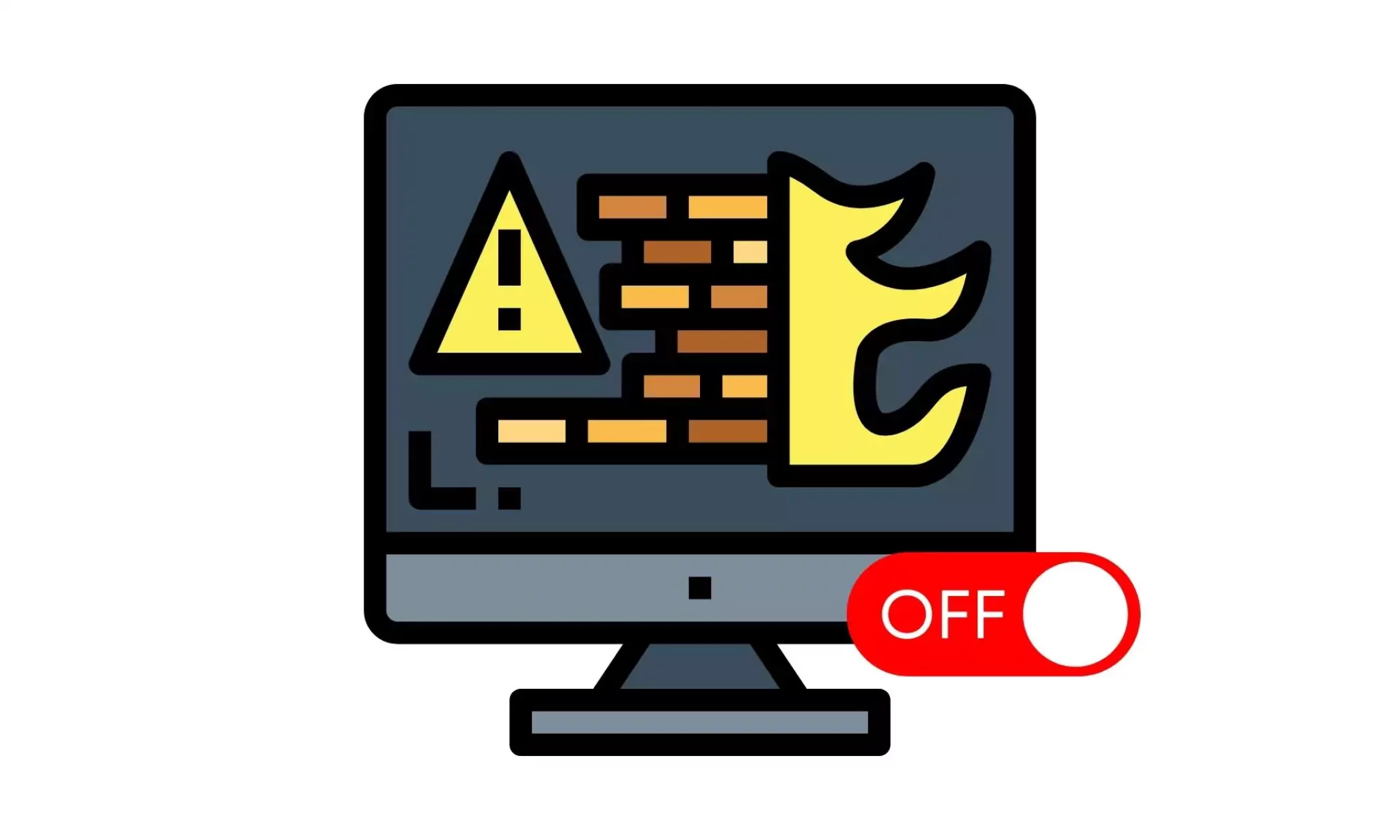 Firewall is an important aspect when it comes to privacy. But at some point, it degrades the performance by applying the limitations on the Mac. So if your Mac consumes an enabled firewall, and at that point, you won't be able to update Roblox, simply Turn Off Firewall On Mac. Steps are different as per macOS Version is installed.
For MacOS Ventura: Apple Logo > System Settings > General > Firewall > Turn off Firewall.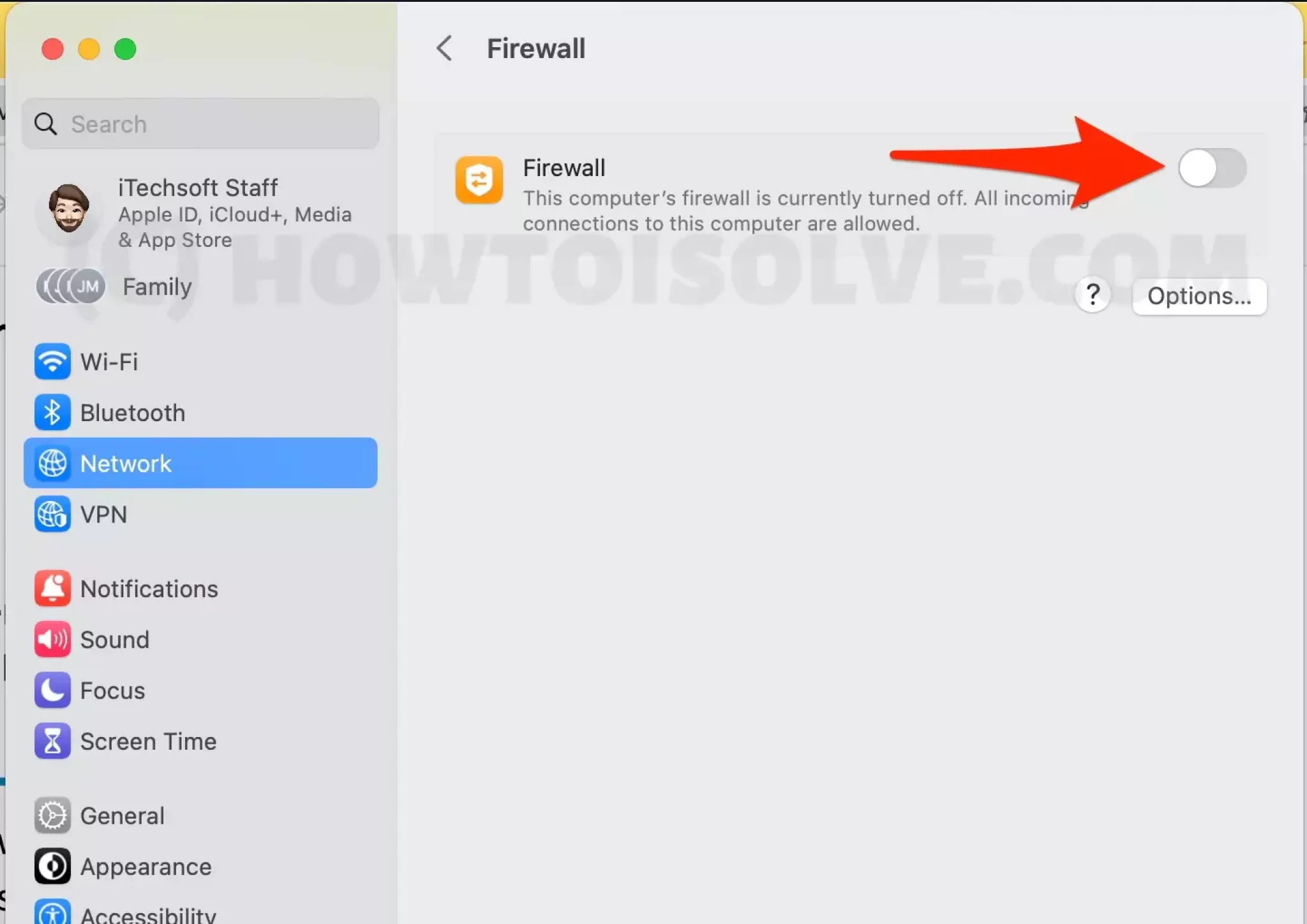 For MacOS Monterey: Apple Logo > System Preferences > Security & Privacy > Firewall > Turn off Firewall.
Fix 5: Disable VPN And Extension
If your device has enabled VPN services, then it might be the privacy reason for not being able to update Roblox on Mac. Hereafter, try updating the application after tuning off the VPN because this might highlight a situation where the application cannot contact the server.
At the same point, we suggest uninstalling the third-party extension from the browser; as of now, it creates the same situation.
Fix 6: Try Uninstall And Reinstall App
why does it say Roblox was unable to update? and Unable to Download.
is it okay to download Roblox on Mac? Yes, we don't lose anything. Just sign in again and start playing.
Suppose you have been facing the issue for a while and haven't tried reinstalling it. Go with the steps of uninstalling and reinstalling the Roblox. Because it helps to reload the application at the same point and fixes minor bugs. Here are the steps to do so.
Uninstall Roblox,
Step 1 → Go To Finder. Right-click on the Roblox Application.
Step 2 → Choose Move To Bin > head to the Bin Icon and right-click on it. Choose Empty Bin. Get more detailed help on how to uninstall apps on mac.
Reinstall Roblox,
Step 1 → Go to Roblox Web Page. Click on the Green Play Icon of any game.
Then after you will receive a pop-up, click on the Download roblox dmg And Install Roblox using roblox installer. Wait until the Sigh up procedure gets finished.
Fix 7: Copying Files to /applications/roblox.app Failed
One step ahead to fix unable to download roblox mac, you should also check the storage on your Mac. Becuase Extracting the DMG file on Mac requires more space than the dmg file size. so, Free Up Space on Mac quickly using the Storage manager and Re-try to copy or install roblox.dmg file or using the Roblox installer.
Why cant i Play Roblox on my Mac & Unable to Download Update
The below solutions also helps to fix the error while using it or playing on your Mac or PC. Go with the Delete Roblox app cache, and Clear Roblox Settings, and more…
Fix 7: Delete Cache
Cache is the temporary file that helps the device function better and faster. If this temporary file faces some error, it might result in the misbehaving of either application or the Mac itself. In this case, you can simply clear the cache by following the steps below.
This solution is also helpful on Roblox avatars that won't load.
Step 1 → Click on Go > Go To Folder…
Step 2 → Write down the path ~/Library/caches > Go.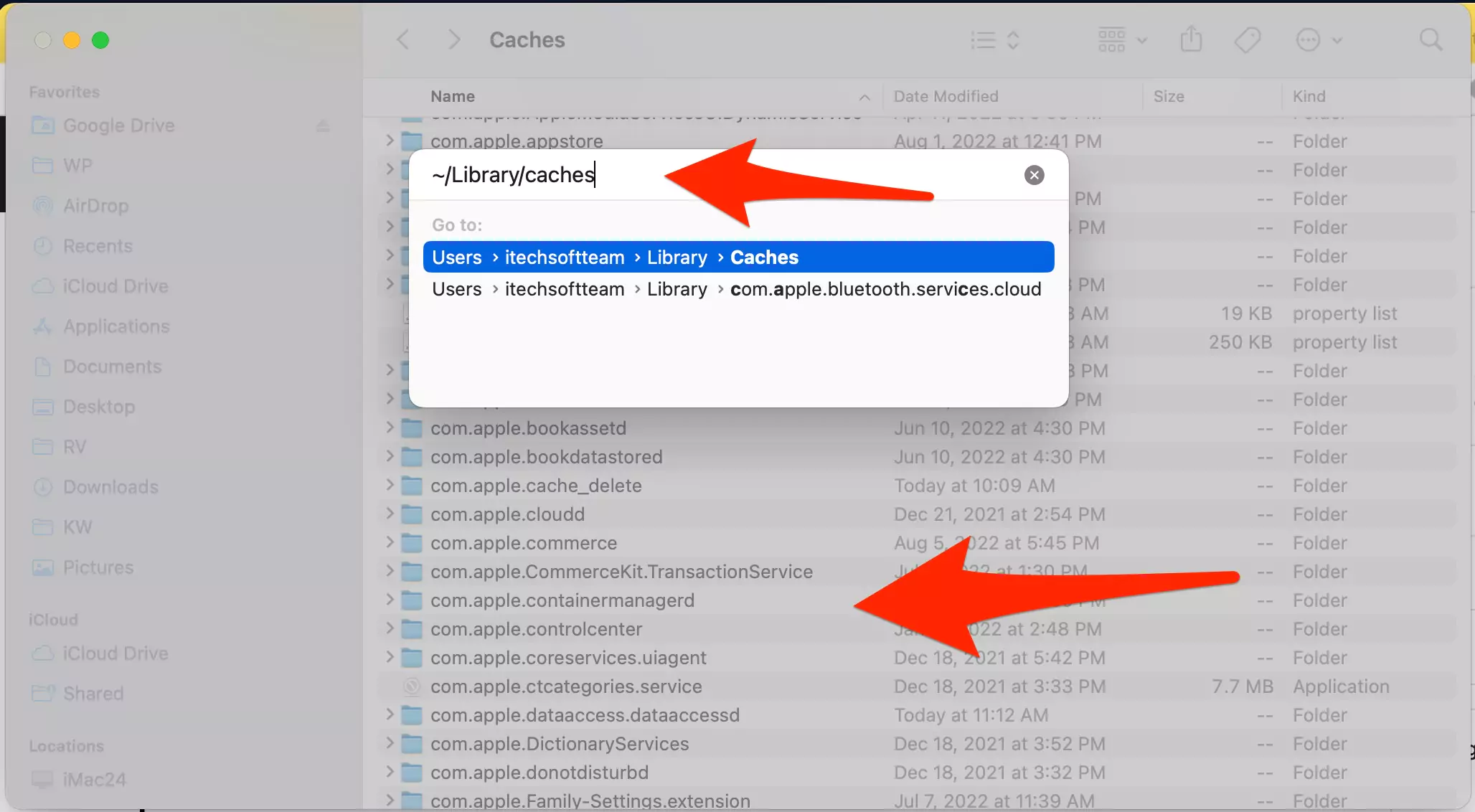 Step 3 → Press Command + A Key to select all files and folders.
Step 4 → Select the Files in toolbar > Move To Bin.
Now, you need to check if you can update the Roblox. And if still, Roblox is not updating on Mac, move to the following troubleshooting steps.
Fix 8: Clear Browser Cookies (Safari & Chrome)
However, this workaround doesn't affect the Roblox desktop version, but by doing so we get to know whether the issue is mutual for both browser and desktop application. Here are the steps to do so.
Safari,
Step 1 → Open Safari; choose Safari from the menu.
Step 2 → Select Preferences…> Privacy > Manage Websites Data…
Step 3 → In the next screen, search for Roblox and tap on Remove > Done.
Google,
Step 1 → Open Google Chrome, press the Control + H > Clear Browsing History.
Step 2 → Select Time Range Drop Down Menu, and choose All Time.
Step 3 → Now choose the check box present next to the Cookies And Other Sites and Cache Images And Files.
Step 4 → At the end, click on the Clear Data and wait until the procedure finishes.
Performing these steps will decrease the tracking and, at the same point, enhance and improve the performance of websites. As always, check if why won't Roblox update on my Mac is fixed.
Fix 9: Try Using Alternative Browser
As we all are familiar with, sometimes the Safari browsers keep misbehaving. Considering the same issue behind Roblox won't install on Mac, the best option is to try using another Best Browser For Mac.
Fix 10: Ensure Roblox Is Currently Present On Your Dock
Some users might have an issue while updating the Roblox on the web browser; try opening the same app from the dock. Because in the past, the users were able to fix the Roblox don't let me update on Mac. However, if this workaround doesn't feature a positive result, move to the following workaround.
Fix 11: Reset Roblox Settings
Why is my Roblox not updating Mac? It is still a big headache in the mind as we have performed a bunch of workarounds but didn't get any positive outcome. However, if you have recently experienced an accidental click or sudden tweak in the Roblox settings can lead to uncertain problems. The best solution is to reset Roblox settings.
Step 1 → Go to Finder > Go > Go To Folder… After doing so, run all three below-mentioned commands and delete the files accordingly.
Note: There are no chances of data loss, but as a precautionary step, it's better to back up All The Data Stored in it.
CMD,
~/Library/Preferences/com.Roblox.Roblox.plist
~/Library/Preferences/com.Roblox.RobloxPlayer.plist
~/Library/Preferences/com.Roblox.RobloxPlayerChannel.plist
Fix 12: Safe Mode
Safe mode is a piece of cake that always helps let out the culprit in the device and, at the same point, helps to fix it. And after performing all the possible tricks, the only one left to resolve the issue is to Boot into Mac Safe Mode. Here's the detailed guide based on whether your Mac is intel or M1.
Fix 13: Contact Roblox Support
Now it's time to contact the Roblox Support Team after completing all suggestions mentioned above. if you are a developer and getting errors on the Roblox game playing, then Re-download Roblox studio dmg the latest version.
If you are getting error 403 Roblox then connect with the Devforum Roblox and get authenticate solution for your Error.
FAQs
Q1. Can I Play Roblox On Mac?
For those who are wondering, Yes, you can enjoy Roblox all day on your Mac computer. Use the Roblox mac app or Use Browser if your Mac isn't compatible or any installation or Upgradation issues.
Q2. How Do You Install Roblox On A Mac?
To install the Roblox on Mac, head to the Roblox Website,> Create or Login-In Account > After that visit any experience > Green Play Button. On the next screen, there will be a pop-up saying Roblox Player Is Installed.
Q3. Why Can't Roblox Update On My Mac?
There are a bunch of Mac users continuously experiencing "Upgrade Error" for Roblox. However there are various reasons behind it, but the most prominent one is VPN service. So turn it off. And if still the issue doesn't go away, read the above-mentioned complete guide.  
Q4. What Devices Can You Play Roblox On?
iPad 2 or Higher, iPhone 4s and above, and iPod touch 5th Generation. And Mac OS X 10.6 and above versions. 
Q5. What Macs Can Run Roblox?
The users must have 10.10 Yosemite and above versions. Plus, the Roblox studio will get installed on Mac OS 10.11 (El Capitan) and the above versions.
Q6. Is 4GB RAM Enough For Roblox?
Yes, you can play Roblox on the device with 4 GB RAM.
Q7. How Much RAM Do I Need For Roblox?
A minimum of 1GB RAM should be in the system to run the Roblox.
Q8. What Laptop Can Run Roblox?
Whatever the Mac is, it should consume a minimum of Mac OS 10.11 and 1 GB of RAM.
Q9. What Device Is Best For Roblox?
To experience Roblox, Mac OS and iOS are considered the best ones to go with.
Q10. What iOS Is Required For Roblox?
To enjoy the Roblox on iOS, there must be a minimum of iOS 9 on your device.
Q11. Can You Play Fortnite On Mac?
Yes, you can enjoy Fortnite on Mac. But as of now, apple has terminated, due to which you can enjoy 13.40 Royale/Creative on Mac. 
Q12. Is Roblox Free To Download On Mac?
Fortunately, the Roblox is free to download on Mac. If you are not familiar with how to install it, go through our guide to do so.
Q13. How Do I Get Roblox On My Macbook Air?
On your Macbook air, Roblox Website > Login-In or Create Account > After that visit any experience > Green Play Button. On the next screen, there will be a pop-up saying Roblox Player Is Installing.
Q14. Is Roblox OK For 7 Year Old?
Well, there is no specific age mentioned inside the Roblox, but as experts, it is better for the Toddler with 13+ Age.
Q15. Why Can't I Play Roblox On My Computer?
Ensure that you are using the latest version of the browser to play the Roblox. And if you are still facing an issue, try using an alternative browser like firefox. 
Q16. Can Macbook Air Play M1 On Roblox?
Yes, you can play as much as Roblox on your MacBook Air Play M1.
Q17. How Can I Play Roblox Without Downloading It?
Roblox is compatible with various platforms. To enjoy it without downloading the Mac is not possible. As of now, there is no way to play Roblox without downloading it.
Q18. Why Is Roblox Not Opening On Mac?
First of all, verify that the Roblox Icon is present in the dock and the Roblox application folder is featured in the Application Folder. And if still, it doesn't work, go through our complete guide.
Q19. How Do I Uninstall Roblox On My Macbook Pro?
Press the Command Button along, double click on the App Icon in the spotlight, and then simply drag it to the Trash.
Q20. How Do You Force Quit A Roblox Mac?
Go to Apple Logo > Force Quite… > Roblox App > Force Quite.