Get the troubleshooting tips on why your iPhone XS Max/ XS, iPhone XR has low call volume for incoming call. Boost sound quality that deliver clear sound and minimize background noise.
If you have a bad experience with your new iPhone XS Max or after a couple of months and years of use, suddenly you get and feel incoming Voice sound quality is not good. So you need to use speaker mode or Bluetooth Earbuds or Headphone during call time. But we can fix it, and we have expert solutions for this. Check out these important settings for increase Call volume on iPhone XS Max, iPhone XS or iPhone XR. That really help in repair sound quality and boost it.
iPhone's Call sound quality is the best compared to all Smartphone in a market that we feel from experience. So, iPhone users don't like poor sound quality and want to fix anyhow. This article will help you and guide you how to fix issues on call volume of iPhone XS Max or iPhone XR.
Fixes the Help to increase low Call Volume on iPhone XS Max, iPhone XR
1. Use Side Volume up button during the call
Smartphone users are suffering from the problem of low call volume (Incoming or Outgoing), Because of Volume Level it low from the side button. That worked much time for me and helped with this solution to my friends and Family's iPhone Device.
Volume is already at the top or maximum level. Check out my next case.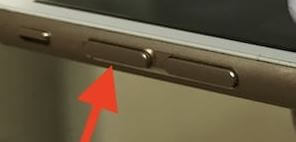 ---
2. Enable Phone noise cancellation
Noise Cancellation will reduce ambient noise on phone calls when you are holding the receiver to your Ear.
Step 1: Go to the Settings app on your iPhone XS Max
Step 2: Next, Tap on General option.
Step 3: Then, Find and Tap on Accessibility > Scroll to Phone Noise Cancellation. and Disabled it.
---
3. iPhone XS Max/iPhone XR Earpiece volume low
Hearing Ads settings now improved in updated iOS. Check this and Turn on Hearing Aid Mode on your iPhone XS Max, iPhone XR.
Go to the Settings app on iPhone.
Next, Tap on General > Accessibility.
Then, Under the Hearing section Tap on Enable Toggle for "Hearing Aid Compatibility".
---
4. Manage iPhone ring volume & Call volume level
Control Volume using Side button may be disabled. Check the settings for ringer & Alerts Volume or Media/ Apple Music.
Go to the Settings > Sounds > Ringer and Alerts. Slide finger right and Level up volume to maximum.
---
5. Remove Dust and Speaker slot
After long time use, Clammy dust overlaid on speaker slot. You can use a soft baby toothbrush with a soft hand. Don't do too much; otherwise light scratches will appear on screen or around top front Speaker. If you are an expert, then you can try to remove dust from inside.
---
6. Remove Small Peace of Plastic cover from top speaker
Newly unpacked iPhone covered with plastic that's the part safe and beautiful packaging from apple. And the result is, your iPhone will shout with distorted sound. Also, Check screen protector overlapped on front speaker.
---
Editor's Pro Tips
After performing the entire guide on your end, still, call volume is too low. Go with apple help desk. Boot your Repair appointment. There should be hardware damage or Software problems.
iPhone under Apple Warranty covered all types of hardware damage except water or liquid damage.
Enjoy new pro tips for upcoming Apple Device that help to fix your problem like (Low Call Volume iPhone XS Max) and guide on the correct way to use your iPhone.
Jaysukh Patel is the founder of howtoisolve. Also self Professional Developer, Techno lover mainly for iPhone, iPad, iPod Touch and iOS, Jaysukh is one of responsible person in his family.
Contact On: [email protected] [OR] [email protected]