WhatsApp All messages backup and transfer is not easy on iPhone/ iPad as compared to other mobile platforms. Even though through this article, I have explained in detail guide on how we can backup and restore WhatsApp messages. Without technical knowledge, No data lost and done the complete job successfully on anyhow, in alternative ways.
WhatsApp backup Very essential when you feel risk about important message lost, Keep all message at another place not on iPhone WhatsApp app, Switch to a new iPhone or move all messages to a new number, Restore old WhatsApp backup to fresh WhatsApp setup or reinstall WhatsApp.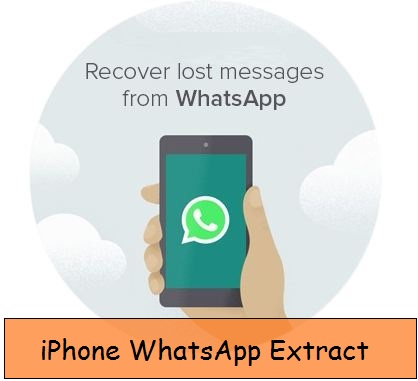 we are happy to help you, submit this Form, if your solution is not covered in this article.
Steps for Backup and Restore WhatsApp Messages on iPhone/ iPad
Backup WhatsApp chat history from iPhone
From WhatsApp app, you can carefully tack full message backup in your iCloud account in free. For that you don't need an iCloud password for verification, Keep your iCloud free space for saving a full backup, in that make sure about how much free space in an iCloud account (icloud.com).
Step 1: Open WhatsApp app on iPhone/ iPad
Step 2: Tap on Settings from beneath tab, Next Tap on Chats > Chat Backup.
Next Screen shows up Data of taken last backup, Total Backup size and Auto Backup option and manually backup
Tap on Back Up Now (Start Backup in iCloud)
The backup process shown on screen in percentage, Time duration depends on the size of backup and your internet speed.
Restore or Extract WhatsApp on iPhone from iCloud Backup
Now, Reinstall WhatsApp backup or Setup WhatsApp on new iPhone, you need to restore saved WhatsApp backup in the iCloud account directly during setup.
Extract: You want to see or extract all WhatsApp messages on Mac/ PC, Great software available. That will extract all chats on your screen.
For Mac: Buy Now (iPhone/ iCloud Data Extractor) – 30% Discount Use this code – 3995AA9E68
Install Software, Login your iCloud account in software that will automatically detect all backup and Extracted data on the same screen.
And the same for if you have older iTunes backup on the system
Whatsapp Tips & Tricks Video Guide
That's it. Don't miss to share very helpful tricks about Backup and restore WhatsApp messages from iPhone/iPad with your friends.
Premium Support is Free Now
We are happy to help you! Follow the next Step if Your Solution is not in this article, Submit this form without Sign Up, We will revert back to you via Personal Mail. In Form, Please Use the Description field to Mention our reference Webpage URL which you visited and Describe your problem in detail if possible. We covered your iPhone 11 Pro, iPhone 11 Pro Max, iPhone 11, iPhone 8(Plus), iPhone 7(Plus), iPhone 6S(Plus), iPhone 6(Plus), iPhone SE, iPhone 5S, iPhone 5, iPad All Generation, iPad Pro All Models, MacOS Catalina or Earlier MacOS for iMac, Mac Mini, MacBook Pro, WatchOS 6 & Earlier on Apple Watch 5/4/3/2/1, Apple TV. You can also mention iOS/iPadOS/MacOS. To be Continued...
Jaysukh Patel is the founder of howtoisolve. Also self Professional Developer, Techno lover mainly for iPhone, iPad, iPod Touch and iOS, Jaysukh is one of responsible person in his family.
Contact On: [email protected] [OR] [email protected]