Last Updated on Nov 10, 2020
To make your Whatsapp chat app Account more secure and protected two-step verification is essential. The company strongly recommended it. Even though, it is optional. For those guys, who don't like or feeling hard to remember six-digit Tow-Step Verification Whatsapp passcode. Then don't worry, easy to remember Whatsapp passcode, it will periodically ask you to enter your passcode.  And so that, if you feeling Whatsapp often asks passcode, and you feel lazy. So without disabling it, there is not any bypass option. If you really want to turn off. Then, in this article, I'm publishing, how to disable two-step verification in Whatsapp on iPhone? Easy to understand, I put steps with pictures.
Point Must Be noted before disabling Whatsapp security feature: Again I'm telling you Whatsapp 2- step verification is not a mandatory feature. As a heavy Whatsapp user, you should be enabled two-step authentication.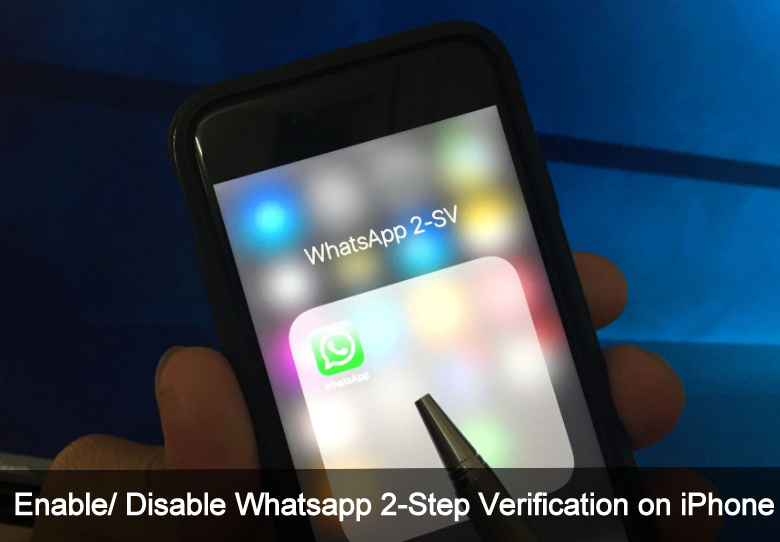 Before disabling Tow-Step Verification Whatsapp- lets a look on Advantage of Whatsapp 2-SV Passcode.
If you have two-step verification enabled, your number will not be permitted to reverify on WhatsApp within 7 days of last using WhatsApp without your passcode. Thus, if you forget your own passcode, but did not provide an email to disable two-step verification, even you will not be permitted to reverify on WhatsApp within 7 days of last using WhatsApp. After these 7 days, your number will be permitted to reverify on WhatsApp without your passcode, but you will lose all pending messages upon reverifying – they will be deleted. If your number is reverified on WhatsApp after 30 days of last using WhatsApp, and without your passcode, your account will be deleted and a new one will be created upon successfully reverifying.
Way to Disable Whatsapp 2-Step Verification on iPhone
Open up Whatsapp App on your iPhone.
Tap on the Settings icon and Hit on
Now you will have to hit on Two-Step Verification – then tap on
Here, you'll be prompted again tap on Disable.
That's it.
Video Tutorial Whatsapp Tips & Tricks for beginners
Why you don't like enabled Whatsapp two-step verification? Do you want other security instead of this?
Please leave your feedback in the comments below. I will appreciate your caption. Thanks for reading me. You also find me on Facebook and follow us on Twitter.
we are happy to help you, submit this Form, if your solution is not covered in this article.