Last Updated on Nov 10, 2020
Share anything with your friends and families without paying a bit to application developer with user-friendly interface is only available in WhatsApp. WhatsApp is a secure photo sharing app and web platform for all types' users.
But sometimes if your iPhone got crashed or damaged then is it possible to recover all your media? Yes, it is possible by few operations. Let's see what are the steps and methods through which you can retrieve pictures easily.
Recover Deleted WhatsApp Photos on iPhone, iPad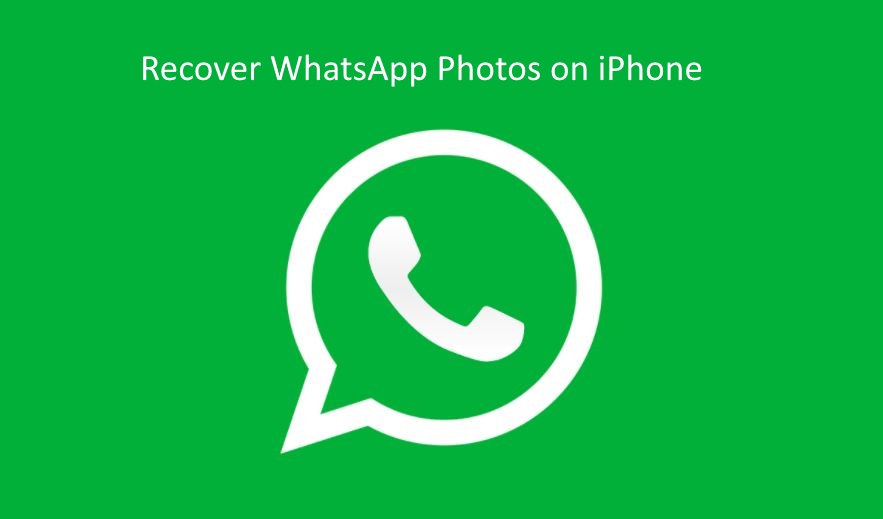 Retrieve Photos from iTunes Backup
You can only restore the data from iTunes if you have taken a backup before. If WhatsApp backup is turned on. By Default, it's on. Open WhatsApp on iOS > Settings > Chats > Chat Backup > Back Up Now.
1: Connect the iPhone to your PC via lightning cable.
2: After that launch "iTunes" and find your device.
3: Click on Summary in settings and there you will see "Restore Backup".
4: Click on the "Restore Backup" and thereafter the process of retrieving will begin.
5: Within minutes your iPhone will be full of pictures.
Retrieve Photos from iCloud Backup
If you have turned on the auto backup feature in WhatsApp and there is enough space for storing it, then don't worry you will get all of your media from iCloud instantly. In case you didn't turn on then just check the steps and turn it on to prevent data loss.
1: Launch "WhatsApp" and go to Settings.
2: Click on "Chats" and then "Chat Backup".
3: There you have to select "Auto Backup".
Now we will see how to recover your data from iCloud.
1: Sign in with your Apple ID on iCloud.
2: Go to "App Store" and download "WhatsApp".
3: Now enter your mobile number with country code.
4: Once you hit the done button it will ask you to restore chat history if you have previously taken Backup.
Recover Photos from WhatsApp web
It is a pretty simple way to get your pictures quickly. If you have synced the sent pictures with WhatsApp web, then you can recover them from particular conversations and save them to your computer or laptop.
Get Disappeared Images From Third-Party Applications
Retrieving photos from third-party applications means if you have forwarded them to your friend using applications like AirDrop, Evernote, Facebook, Mail, etc. then you can get back from that conversation. Isn't it the simplest method to get pictures instantly?
Video to getting Cool WhatsApp Tips & Tricks
Share your problem with us and get quick help from us.