Yes, Refund policy for iOS users on app store available and works 100% on correct reasons. on App store, currently millions of iPhone, iPad and iPod Touch apps available in paid and free features. in the can are you not satisfied on predefined terms and conditions and functionality, then you can refund it easily on min time. Follow the steps on how to refund paid iPhone app running on iOS 9, iOS 8 or 7/6.
Note: Apple's Store terms can be change any time. So please make sure by reading this guide on refund iOS app. And get back from developers.
Steps on how to refund paid iPhone app, iPad and iPod Touch
Step 1: Go to iTunes on Mac/ PC.
Step 2: Next, From top right profile name menu option. Choose Account info.
Step 3: Login with Apple ID and Password, You had use in purchase app on iPhone, iPad or iPod Touch.
Step 4: There, you can see full profile details with last purchased apps with this apple ID.
Step 5: Under the purchase history section click on "See All".

here you can see all purchased apps with date and name in Title.
Tap on Aero icon near to date of purchase. From list of apps downloaded on same day, Choose report a Problem. Now you can send individual app report problem. 

Point that app, what you want refund for app.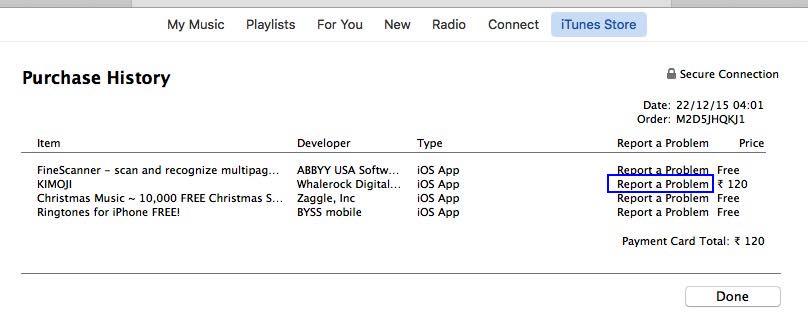 Next, Login with Apple ID and Password.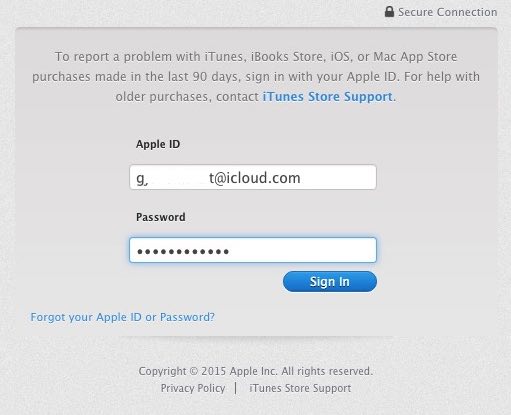 Alternate way for refund paid iPhone app
Refund from web directly: report problem on paid app
Here you can send your reason for refund paid app to developer. Some predeclared reasons available on that apple mostly approve your request. 
if your refund reason not categories then describe your reasons in box and click on Submit.
mostly folks don't believe but apple always care own users, Best of luck and save your from west in inappropriate paid/ Pro apps. Share your experience on how to refund paid iPhone app in app store online.