Last Updated on Aug 25, 2023
Let's Follow me to fix iTunes sync unknown error (-54) or error -54 sync iTunes. The iOS device/ iPhone cannot be synced with iTunes. This common error occurs in iTunes while you are trying to sync your iOS device (iPhone, iPad, iPod Touch) device with iTunes on Mac or Windows. You might be getting an alert message that says "The iPhone 12 Pro Max cannot be synced. An unknown error occurred (-54)." For example, only here I have taken iPhone 12 Pro Max. However, As per model wise, a number could different like iPhone 7, iPhone 6S (Plus), iPhone 8 (Plus), iPhone X, etc.
What is the main reason for error -54 when you sync with iTunes? An answer is, it can happen due to a file on your iDevice or your Mac or Windows Computer is locked. In the leading cases, an error will be removed, and you can sync if you click OK at the bottom of the message alert.
For that user, who stuck with an error and unable to go to the next screen. Then try the following suggestions to resolve an unknown error that occurred (-54) or the iTunes sync session failed to start 2021 quickly.
Here's Fix iPhone cannot be synced unknown Error -54 – iOS/ macOS/ Windows
Fix #1. Restart iOS and Mac/ Windows
First of all try to Reboot your iPhone, iPad, or iPod Touch and Restart Your Mac or Windows, after that try again to sync your content.
Fix #2. Check you have the latest iTunes Version installed
Check and Update to the Latest Version of iTunes for Mac or Windows whatever you have.
Fix #3. Check for Software Update on your iOS Device
Open Settings App
Click General
Tap Software Update
Wait for a check for an Update. Your device must be connected to a Wi-Fi network to download and install the latest version of the firmware.
If the above items are perfect, however, still see the issue, continue below.
On your Mac OS X, you will find a synced error that occurred; it also contains some brackets (13019). The reason behind giving common error "iOS device can't be synchronized." For that, you must update your installed iTunes set up on your Mac.
Consolidate the media files in your iTunes library
Check for issues with third-party security software
Sync a small amount of content
Delete and re-download content
Delete and re-import content
Remove PDF files from the sync process
You can also use iTunes Alternatives to transfer your content from Mac or PC to your iPhone/ iPad or iPod Touch.
So Follow the below steps, and fix it in an instant way
Open iTunes on your Mac system by Click on Apple and then select the Software update option.
Then connect your iPhone with the lighting cable, after connoting with iTunes, uncheck Sync Music, Sync TV Shows, and Sync Podcasts in iTunes.
Tap on the Sync button, this will clean your iPhone, but it can't wipe iTunes data.
Now your iPhone free with space and error problems.
Remove your iPhone from the lighting cable.
Put your iPhone in off mode with the press and hold the sleep/wake button continuously at the top sidebar.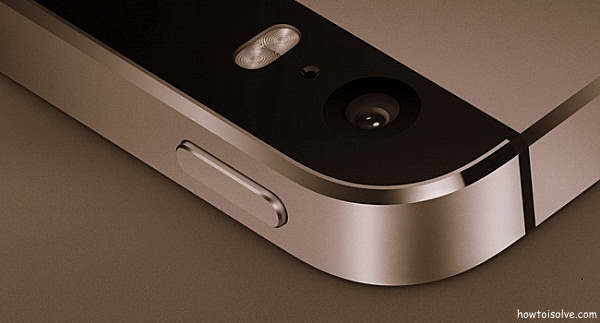 Now turn on your iPhone by pressing and holding the sleep button again.
Reconnect your iPhone to your Mac system through iTunes.
Select, showing iPhone inside iTunes device options ( the already connected device will be demonstrated). Choose only media that you want to in your iPhone from Mac iTunes.
Tap on the sync option.
Useful: you can't find iPhone, iPad, or iPod touch in your Mac or Windows using iTunes.
We ardor, you have a solution from Apple on "The iPhone cannot be synced" because something cannot be found.
Note: you don't have enough space on your iPhone, iPad when you are connecting to iTunes you can also get the same error "The iPhone cannot be synced" title alert referred to by the apple forum.
This iOS trick also works with related add title as An unknown error occurred, Unknown error 54, error 1723, the duplicate file name was specified.