Here, best iMac for video Editing 2019 for photographers and video editors, choosing a laptop or computer has never been easier. As an occupational, you are a photography video editor then the laptop is not a convenient tool. So what are you thinking to buy a perfect desktop for it? Then, here we recommend you sophisticated stuffing Apple iMac that allows you to Edit 4K video, a 5K display for photography with high resolution.
Don't look a price tag of Apple iMac. Because particular video editor and documentary workstation made for those users, who are interested show up his/her art.  You have to pay at least one time, but you will get incredible performance for the lifetime. Below listed the best iMac for video editing 2017 are all around useful either you at home or work. To edit video and to create a superb movie – there are numbers of factors you should know in iMac like Processing Power, Memory, hard drive space and Graphics card. Let's a look on below are a few solid choices of 4K Video editors.
we are happy to help you, submit this Form, if your solution is not covered in this article.
Best iMac for Video editing 2019: Get Incredible Experience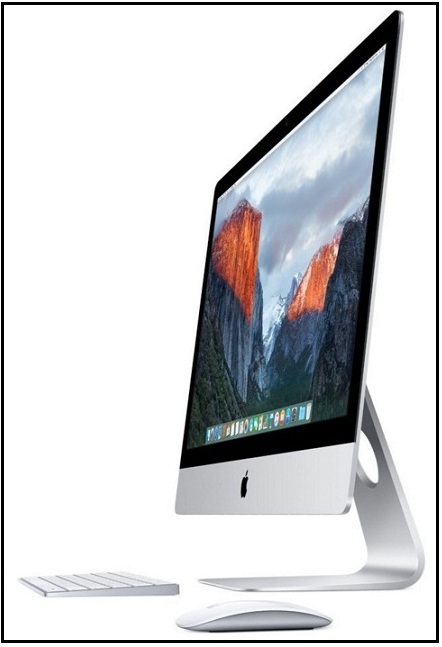 Apple iMac and Mac Pro both are standard in the video and movie production in the world. Look here best value iMac configuration for 4k Video Editing.
According to many users review, 21.4-inch 4k iMac model is not an ideal tool for high resolution and 4K video editing. It comes with 4096 x 2348 it is not a ''4K standard'' in video terms. No doubt, it is better than Dell's Ultra HD 5K monitor.
Whatever here no time for comparison with other brands, but a fact is Apple iMac 5K has 67% more pixels, and when it comes to editing photos and videos, that extra storage space is a welcome luxury. Therefore, it's ideal and best iMac for video editing and best for buy 2017. Final Cut Pro X, Avid Media Composer or Adobe Premiere Pro are all excellent video editing software options to use with a Mac.
Stuffing Configuration:
27-inch w/ 5k Retina Display
5GHz Quad-Core Intel Core i5 Processor (Turbo Boost up to 3.9GHz)
8GB (two 4GB) of 1600MHz DDR3 RAM; four user-accessible SO-DIMM slots
1 TB Fusion Drive
AMD Radeon R9 M290X graphics
iMac 5K Retina oldest version: Check here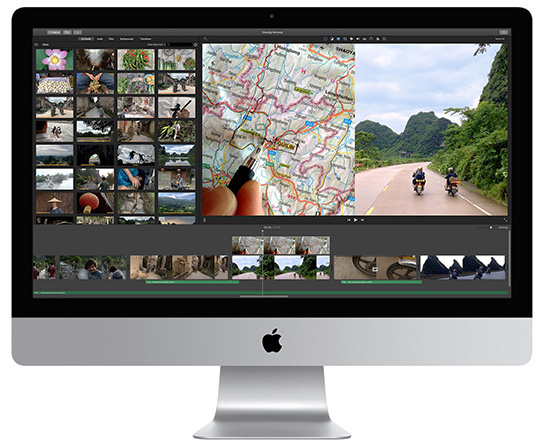 Best iMac 5K with Retina new Version: look here
If you want to attach numbers of display in your photo lab, then Apple Mac Pro is an alternative Video Editing tool for you.
Please share your thought on this topic of best iMac for Video editing. We would love to hear your feedback.
Apple's newly launched iMac Pro (Dec 2017) is also a reach and high profile business machine compared to regular iMac and Mac Pro. – Here's an article on where to buy iMac Pro and iMac Pro VS Mac Pro
Best MacBook Pro for Video Editing for All Programs
If you are looking for a portable machine that you can carry with you wherever you want. Then we recommended Apple's new 13inch MacBook Pro 2016 with touch bar is a good one. It has world's faster processor, Retina display, Intel Iris graphic 550, latest macOS Sierra operating system and Turbo boost up to 3.3Ghz.
RAM 8 GB LPDDR3 – it sufficient for photo editing and Video editing
Screen resolution – 2560 x 1600 and Max Screen resolution – 2560×1600 pixels
Hard drive – 512GB.
It has Powerful technical speciation, therefore all popular video editing software (Apple Final Cut Pro, Apple iMovie, Adobe Primer Pro CC, Corel VideoStudio Ultimate X10, etc.) compatibles with flow less performance.  So let's make this MacBook Pro with touch bar your new platform to working as professional, to making a movie, create Hollywood trailer and much more.
13inch MacBook Pro for video editing with touch bar: Free shipping Available across the USA
MacBook Pro 13'' inch for UK buyers
Best Video Editing Software 2019 for Mac OS X Yosemite, OS X Eli Capitan, MacOS High Sierra
Don't Miss: Best Video Converter for Mac, MacBook, iMac
Final Cut Pro X: Apple Official [iMac video editing software]
Video Editor: Movavi
Premium Support is Free Now
We are happy to help you! Follow the next Step if Your Solution is not in this article, Submit this form without Sign Up, We will revert back to you via Personal Mail. In Form, Please Use the Description field to Mention our reference Webpage URL which you visited and Describe your problem in detail if possible. We covered your iPhone 11 Pro, iPhone 11 Pro Max, iPhone 11, iPhone 8(Plus), iPhone 7(Plus), iPhone 6S(Plus), iPhone 6(Plus), iPhone SE, iPhone 5S, iPhone 5, iPad All Generation, iPad Pro All Models, MacOS Catalina or Earlier MacOS for iMac, Mac Mini, MacBook Pro, WatchOS 6 & Earlier on Apple Watch 5/4/3/2/1, Apple TV. You can also mention iOS/iPadOS/MacOS.
Jaysukh Patel is the founder of howtoisolve. Also self Professional Developer, Techno lover mainly for iPhone, iPad, iPod Touch and iOS, Jaysukh is one of responsible person in his family.
Contact On: [email protected] [OR] [email protected]