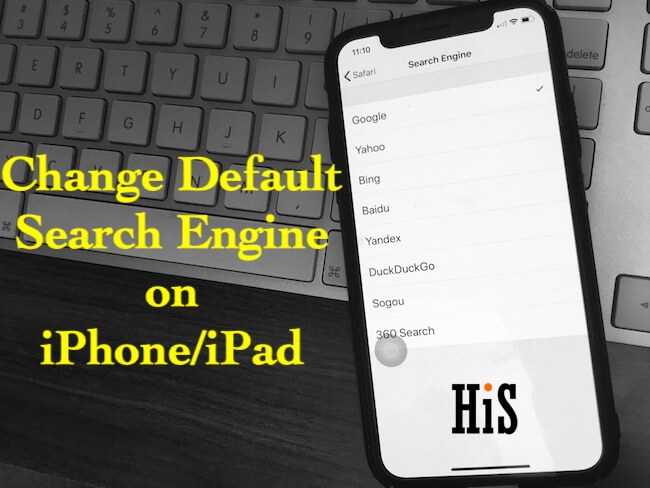 Last Updated on Oct 26, 2020
Hi friends, today here I'm going to explain to you how to Change the Default Search Engine in Safari in iOS on iPhone, iPad, and iPod touch? By default, all brand new iPhone and iPad comes with default search engine Bing. In more, sometimes after resetting all settings most of the customize settings removed and sets all the default value. But for those guys who don't like Bing, don't worry.
we are happy to help you, submit this Form, if your solution is not covered in this article.
The brand Apple offers alternative three search engines for the Safari browser, and it is respectively Google, Yahoo, and DuckDuckGo. To make the change in safari settings on your latest iOS running iDevice then following a quick guide will help you.
Guide to Change Default Search Engine in Safari on iPhone and iPad
Step #1. Launch the Settings App look like a Gear icon on your iOS device home screen.
Step #2. Navigate Safari.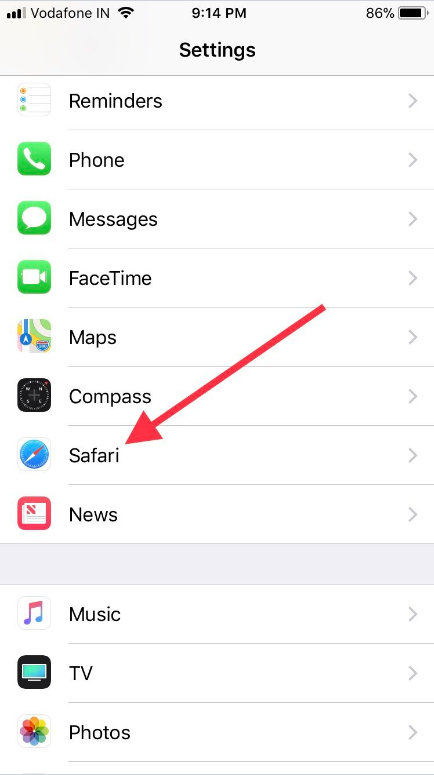 Step #3. Tap on Search Engine under the SEARCH section.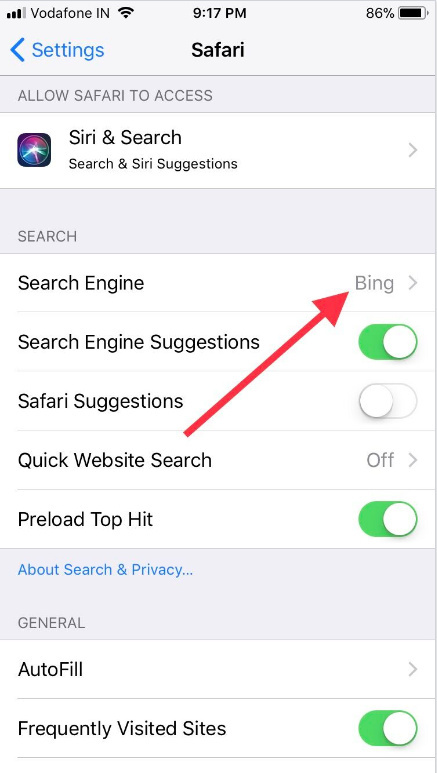 Step #4. Here you can appear Google, Yahoo, Bing, and DuckDuckGo. Out of all, Bing comes as a default search engine.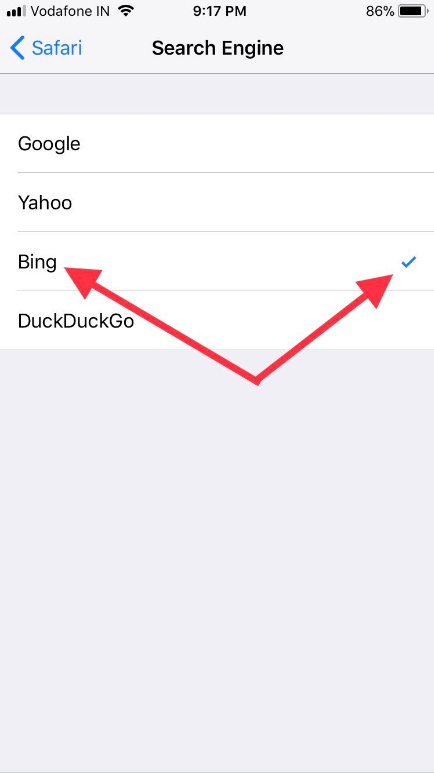 Now settings a default search engine just tap on a search engine name, and you will appear tick mark next to your selected engine.
That's it!
For instance, on my iPhone 11 Pro and iPad Pro 10.5, I always use Google as a default search engine. Cause according to my opinion it gives me the perfect result of my search query. But by the way, if you like other search engines instead of Google then you can set Bing, or Yahoo, or DuckDudckGo for your Phone, iPad, and iPod touch.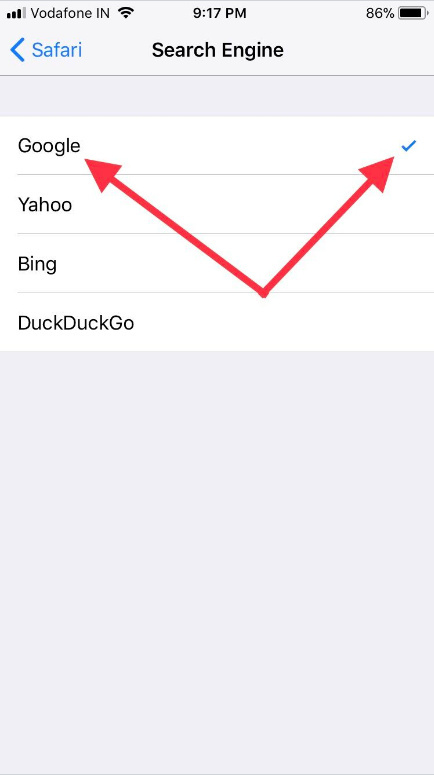 Related Article – Best Safari Alternatives
That's it.
Now, ever you open your safari browser and searching for anything then you can get the result from DuckDuckGo.
Want to add another search engine? that Not Given in the List of Default Search Engine, Under Safari Settings page (Go to the "Settings" > "Tap on Safari" > "Quick Website Search"), you can find another option called: "Quick Website Search" –
That saves any live website webpage using URL. This Quick Websites Search Shortcuts are added automatically by searching within a Website. Apple is improving more in the future with some smart security preventions.
Premium Support is Free Now
We are happy to help you! Follow the next Step if Your Solution is not in this article, Submit this form without Sign Up, We will revert back to you via Personal Mail. In Form, Please Use the Description field to Mention our reference Webpage URL which you visited and Describe your problem in detail if possible. We covered your iPhone 12, iPhone 12 Pro, iPhone 12 Mini, iPhone 12 Pro Max, iPhone 11 Pro, iPhone 11 Pro Max, iPhone 11, iPhone 8(Plus), iPhone 7(Plus), iPhone 6S(Plus), iPhone 6(Plus), iPhone SE, SE 2(2020), iPhone 5S, iPhone 5, iPad All Generation, iPad Pro All Models, MacOS Catalina or Earlier MacOS for iMac, Mac Mini, MacBook Pro, WatchOS 6 & Earlier on Apple Watch 6/5/4/3/2/1, Apple TV. You can also mention iOS/iPadOS/MacOS. To be Continued...
Please give us a reply in the comment box. What search engine provides you the best result or which one is you would like most?
Like this article how to change the default search engine in Safari iOS on your iPhone and iPad. Let's share it.