Last Updated on Jul 31, 2023
Are you looking for steps to see what version of an app I have? Comes with regular updates for thousands of apps and installed apps as well, So we must be aware of how to manage or check the app version on iPhone that has been installed and is available for us in-app store. Tricks to check it interesting, or alternate way making you confused, here is the guide on checking the app version quickly and taking action for an update. It also gives many benefits like security, Bugfix, and new features.
Time to upgrade to a new iOS device, Ways to check app version on iPhone/ iPad has been changed. Here I show you how to check the installed current app version and an available latest version for the latest iOS, and iPad devices.
Steps for Check app version on iPhone/ iPad: installed and new available
1: Go to the Settings App on the iPhone/ iPad. Next, Tap on General.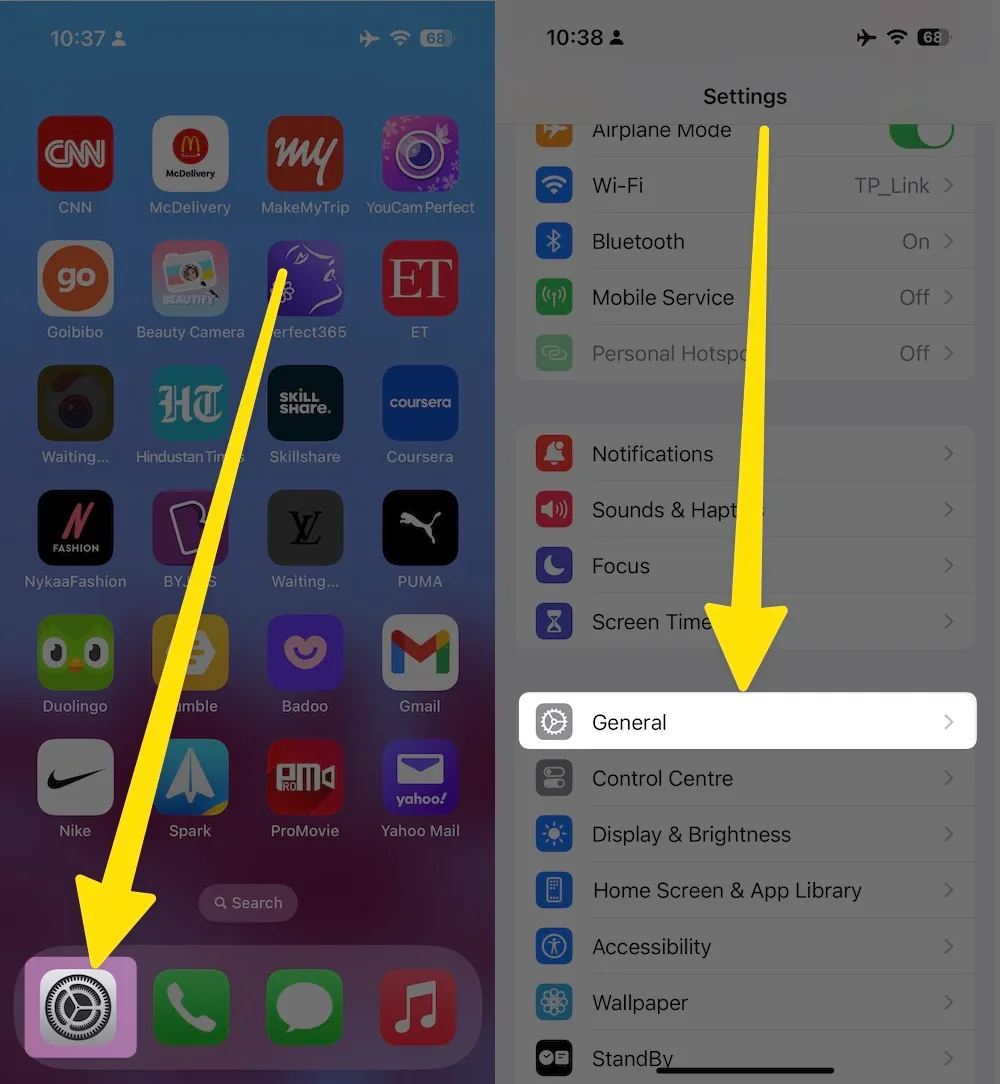 2: Scroll and Tap on iPhone Storage > See all installed apps on your iPhone. Select App to check App Version.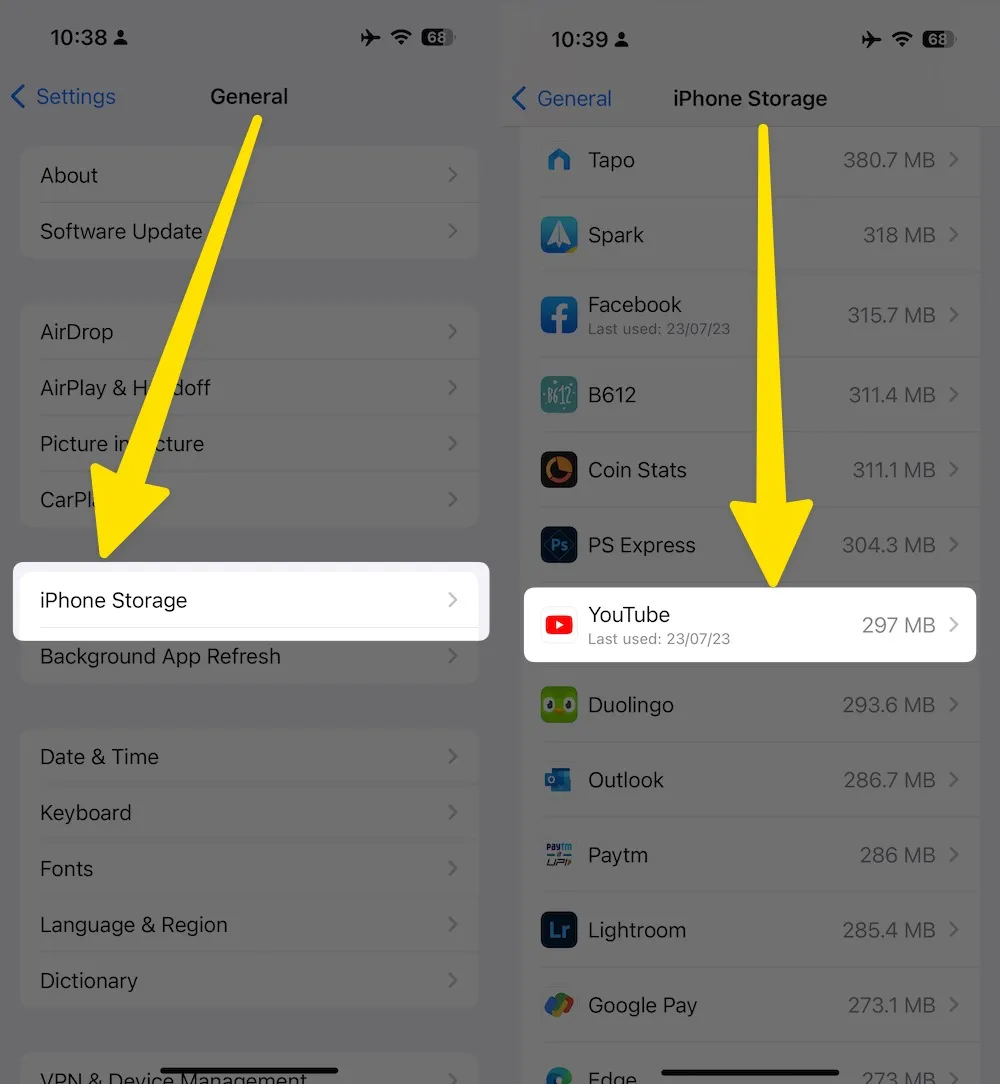 3. Tap on iPhone Storage or iPad Storage, or iPod Storage, then wait until the spinning wheel loads entirely and scroll down the screen. Find the Lists of Apps installed on your iPhone > Tap on App Name > App Version Details.
Next, the Screen shows the Current app version installed and the Size consume by an app in MBs or GBs.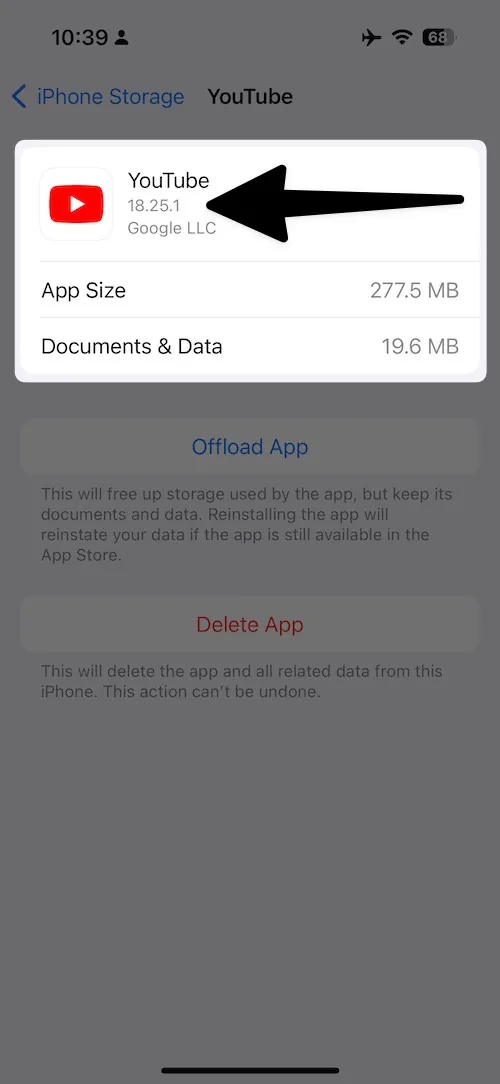 Videos show you different ways to update Any App on iOS
Method 2: Find the App version Inside in App Setting
All app developers display the app version under the about settings section. Below the screen, you can see the Twitter app version on app. (For Example: Twitter)
How to Check WhatsApp Version on iPhone?
You can get complete details of the current WhatsApp Version and the new WhatsApp Version, which is available for you to download. But, first, we'll see how to check the WhatsApp version on any iPhone.
Open the

Settings

App on your iPhone.

Scroll down to

WhatsApp

, tap on it.

On the top side, next to the WhatsApp icon, you'll find WhatsApp Version.
How to Find Instagram App Version on iPhone
If you're eager to know the Instagram App Version installed on iPhone, here's a quick way to check the Instagram app version on any iPhone.
Go to the

Settings

app on iPhone.

Swipe down to the

Instagram

App.

Locate the Instagram App Version on the top screen.
How to Update App Version on iPhone?
Do you always prefer manually updating the installed apps on your iPhone? Or use the automatic update feature of Apple? No matter what, if any app is not responding or crashing or freezing, it's better to check for updates manually on iPhone.
Open the

App Store

.

Tap on your

profile icon

.

Scroll down to the apps, and tap

Update

.
How to Find App Version on Android?
Are you looking forward to knowing the app version on Android? Unfortunately, we have tons of applications installed on our smartphones, and it is not possible to get the list of app versions, but with this process, you can open the app individually to check the app version on an Android phone.
Go to the

Settings

app.

Tap

Apps

or Applications.

Tap on any app of which you want to find the app version.

Scroll down to the end to see the app version, or it might be visible on the top side.
How to Check App Version in Windows 10/Windows 11
Refer to the below steps to check the installed app version on Windows 10 and Windows 11 PC.
Search Control Panel

.

Click on

uninstall a program

.

Now the list of applications with Version should be there.
How to Check Android Version Samsung?
Many times we wanted to know which software version is installed on the Samsung phone, and that's pretty easy to know once you're familiar with the procedure. Here's how to check the Android version of the Samsung phone.
Go to the

Settings

app.

Scroll down to the end and tap

About phone

.

Select

Software information

.

There the

Android version

is mentioned currently running on your phone.
Are you facing the issue on update an App version on iPhone, iPad, or iPod touch? Don't Worry. Get here Fix App can't update in iOS. Don't forget to share this tidbit with your friends and family guys.