Do you want to check app version on iPhone or iPad? Comes with regular updates for thousands of apps and installed apps as well So we must be aware of how to manage or check app version in iPhone that been installed and Available for us in-app store. Tricks to check it kind of interesting, or alternate way making you confused, here is the guide on how to check app version quickly and take action for an update. Also gives many benefits like security, Bug fix, new features.
we are happy to help you, submit this Form, if your solution is not covered in this article.
Time to upgrade to a new iOS device, Ways to check app version in iPhone/ iPad has been changed. Here I show you how to check installed current app version and an available latest version for latest iOS 12/ iOS 11/iOS 10/ iOS 9 or iOS 8 devices.
Steps for Check app version on iPhone/ iPad: installed and new available
1: Go to the Settings app on iPhone/ iPad.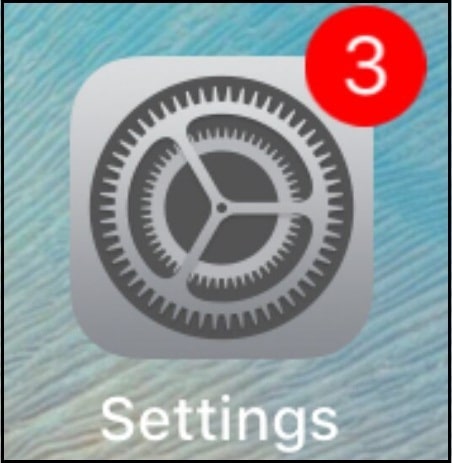 2: Next, Tap on General.
3: Then, Tap on Storage and iCloud usage. (iOS 9 and iOS 10)
For iOS 11/iOS 12 or later – Tap on iPhone Storage or iPad Storage or iPod Storage, then wait until spinning wheel entirely loads and scroll down the screen.
Note: for iOS 8 > General > Usage Then Go to Step 4
For iOS 7: General > Usage > Apps
4: Next, Tap on Manage storage under storage section.
Here you can see all the installed app in full list, for app check tap on it.
Next, Screen shows Current app version installed and Size consume by an app in MBs or GBs.
Alternate Ways: Inside app setting
All applications developers display app version under about settings section. Below the screen, you can see twitter app version on app. (Sample: Twitter)
Check App Version on iPhone or iPad using Apple App Store in iOS 11 or later
You can see the bottom screen as an example of Youtube App on iPhone XS Max App Store.
New App version available for update know from app store iOS 10 or earlier
Open app Store > Tap on Updates from beneath tabs. There you can see a list of all apps available for update. By tap on App name, > Check new Features and Bug fix, App version also there.
Are you facing the issue on update an App version on iPhone, iPad or iPod touch? Don't Worry. Get here Fix App can't update in iOS. Don't forget to share this tidbit with your friends and family guys.
Jaysukh Patel is the founder of howtoisolve. Also self Professional Developer, Techno lover mainly for iPhone, iPad, iPod Touch and iOS, Jaysukh is one of responsible person in his family.
Contact On: [email protected] [OR] [email protected]