Last Updated on Nov 10, 2020
A Live Photos is a great feature of Apple' major iPhone model. It is a unique camera feature to create wonderful live Wallpaper. We are happy to share with you that the now you can convert your most favorite video or GIF into Live Photos on your Apple iPhone and set it as Live Wallpaper. Just Press and Hold or 3D touch and get the effect. Unfortunately, still, there is not an Apple app allowed to convert Video into Live Photo. Hence, you will have to take help of the third-party app which gives a feature to do this.
we are happy to help you, submit this Form, if your solution is not covered in this article.
Standard and free source to make the shareable live photo on iPhone within a moment. You also import the GIFs and Videos (mp4, mov) from your PC or Mac via iTunes file sharing. Let's see how this actually do.
Guide for Download and install Video/Gif to Live Photos Converter App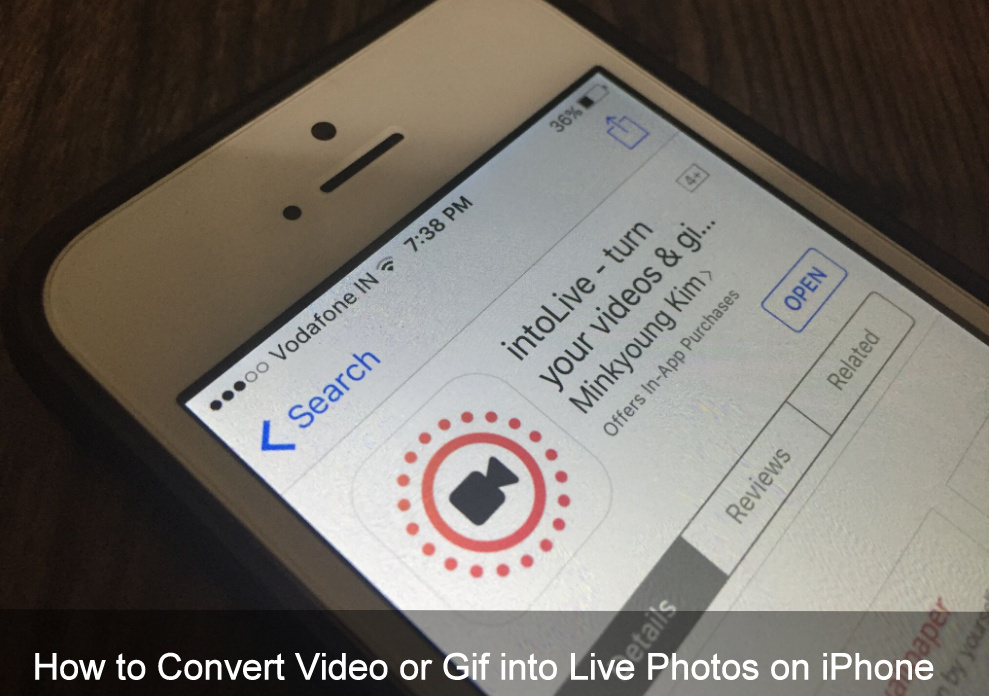 Step 1. Launch App store on your iPhone.
Step 2. Tap on the Search bar and enter IntoLive.
Step 3. Now to download that app tap on Get and Install next to the IntoLive. You'll be Promoted enter Apple ID and Password.
You're done.
Now go on iPhone homes screen and Open up IntoLive photo. The intoLive app would like to access your Photos.
Way to Convert Video or Gif into Live Photos on iPhone
Now you can see all Videos of your iPhone into Video tab as well as all GIFs into the GIF tab and iTunes tab would show items while you connect your phone for iTunes with your PC.
Select Video or Gif → want to trim/ Edit Video/GIF then apply that and Tap on Next → now set the repeating loop for the Live Photos. If you set the number of repeats, the Live Photos are created, repeating for the number set → now check Preview and then save it.
That's it.
Pro Features:
Remove ads, Get GIF and Video from PC, creating a maximum 15 seconds of live photos, changing the first frame of Live Photos and Making Live Photos using repeated Video/GIF.
Like this post? Share it on Facebook, Twitter. Did you know any more best Video to Live Photos converts Apps for iPhone? Please share it in the Comment box.