Last Updated on Oct 6, 2022
in this article, I will guide you to fix Could not activate cellular data network. You are not subscribed to a cellular data service. Wi-Fi alternative cellular data supported Apple iPhone and iPads are cool gadgets to connecting to the internet. You guys, you familiar that the internet has become a habitual thing for almost each and every people. All Smartphone users needed the internet to access App's with better features and to stay up to date. For that, generally, folks are using Wi-Fi (Wireless Fidelity) on its smart handset or tablet. Perhaps, everywhere Wi-Fi won't able to get, at that time alternative Personal Hotspot and Cellular/ Mobile data is the better option. This cellular-data is driven by SIM card provider carrier companies such as USA Flagship AT&T, Verizon, T-Mobile, Sprint, Straight talk, and many other networks globally.
A big profit of the cellular data plan is that the user can access the internet and Google anywhere and handy to use. It doesn't matter, you're on an international tour (if your international data roaming SIM Card). For example, if you go overseas and then you reached your hometown. And whenever you're trying to turn on cellular data. But might you address the unwanted error ''Could Not Activate Cellular Data Network on iPhone or iPad''? Don't worry.
Here's complete solution for latest iOS running iPhone 12 Pro/Max/Mini, iPhone 11 (Pro Max), iPhone SE/ 5S/ iPhone 6/6 Plus, iPhone 6S/ 6S+ and iPhone 7/7 Plus/ iPhone 8 Plus/ iPhone 8/ iPhone X, XS Max, XS, XR, 11 pro Max and Wi-Fi + cellular iPad.
Get Rid of Could Not Activate Cellular Data Network on iPhone and iPad
Video guide why cellular data not working on iOS
Fix 1. Turn off/ Delete VPN Settings on your iPhone/ iPad
In most cases, VPN profile settings messed up to access cellular data on the cell phone or cellular iPad tablet. Therefore, you should confirm that there isn't any profile listed in VPN settings. Even any Profile listed then delete first. If you're not tech-savvy. Feel free. lets a close look at the given below steps and get rid of the problem.
Step 1. Go to Settings App – then General.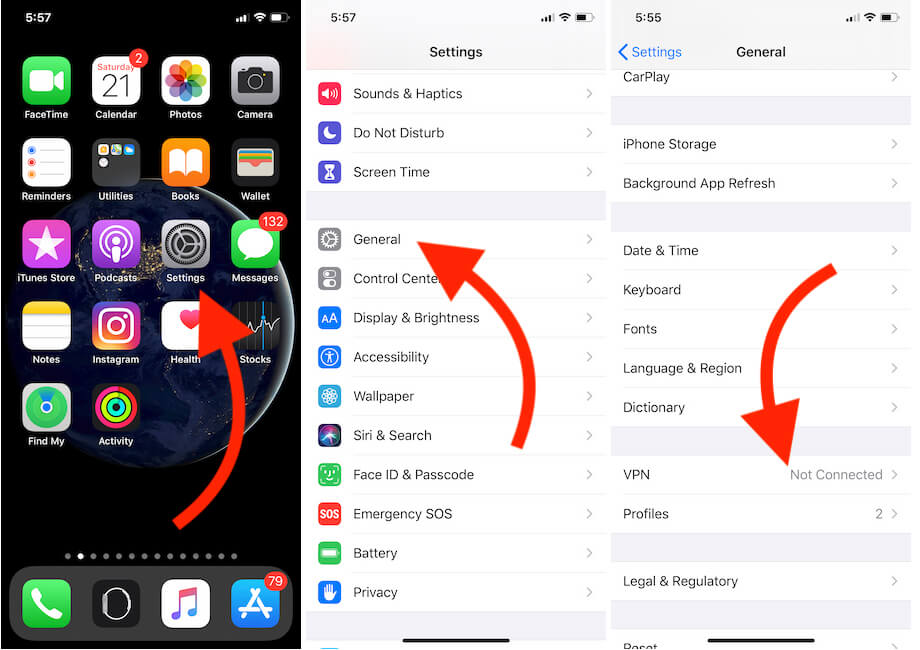 Step 2. Tap VPN (any profile exists) – Delete Profile – if there isn't then go on the next clue.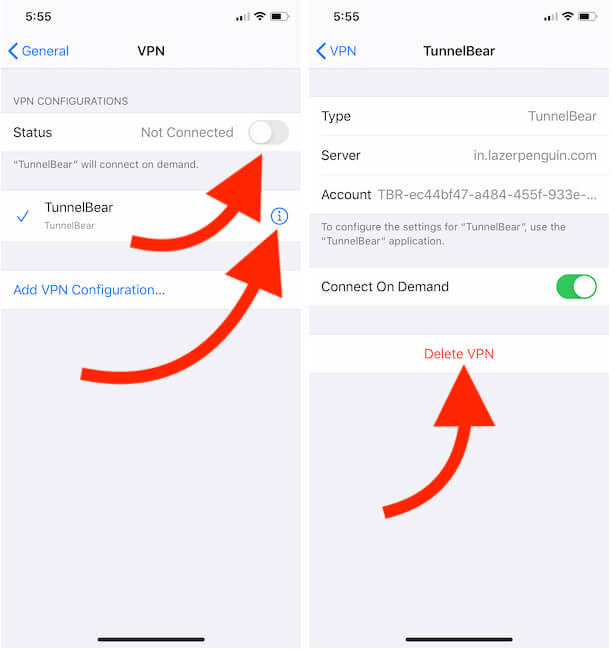 Clear profile sections and then restart your iPhone or iPad.
Generally, this answer excludes the issue of Could Not Activate Cellular Data Network – You are not subscribed to a cellular data service. Persist the same error. Please keep continuing.
Also, Follow the below fixes,
Turn toggle off and turn on again after wait a few seconds about 40 or a minute
Remove all the Profiles, Outdated or in Use, Note down all the important profiles to reinstall after test your problem. Go to the Settings app > General > Scroll to Profile > Tap on Profile name > Delete.
Update Carrier settings, Go to the Settings app > General > About. [Pending Update popup will see here]. Tap on the Update option.
Disable and Enable LTE Data, Go to the Settings app on iPhone > Cellular/Mobile Data > Cellular/Mobile Data Option > Enable LTE
Note: Sometimes users gets could not activate cellular data network PDP authentication failure error – PDP (Packet Data Protocol) is network related. Network provider uses PDP. Don't worry, it's common, let's follow the bottom given solution to fix the issue.
Fix 2. Reset Network Settings on your iPhone/ iPad Air, iPad Mini
Go to the Settings app > General > Reset > Reset Network Settings.
Get more here to Reset Network Settings on the iPhone or iPad.
After that, restart your iPhone, then turn on cellular data and launch the browser to searching something. Mostly this way does work to fix the problem or could not activate mobile data on the Apple iPhone.
For those guys, who didn't get the fix. Please try the bottom given two potential workarounds.
Fix 3. Turn On/ Turn Off Airplane Mode and Check Out
Launch control center and turn Airplane mode on and then Off. Now wait for 30 seconds and check out for cellular (mobile) data settings.
Fix 4. Check out the Carrier Settings Update
If any update available, please do the Update Carrier Settings first.
Did you ever try to put out the Nano SIM card from the SIM tray then insert it again?
At least try once. By chance, it will be work.
Hey friends, let us know, from the above list, which way is helpful to receive mobile/Cellular data services on your Apple iPhone or cellular iPad models.
Put your feedback in below comment box. let's Like us on Facebook and follow us on Twitter to stay tuned with us.