🗓️
July 18, 2023
By ✍️
Jaysukh patel
The ill-functioning of the side button in the iPhone can be possible due to a software glitch or physical damage. If the side button is physically damaged, then we can't help you to fix it means it is hard compared to software troubleshooting. To ensure the real reason behind the iPhone side button not working read the article. Side button for any iPhone model is important because people are using it for Ends Call, Sleep/Wake iPhone Screen, Activate Siri, Authenticate Apple Pay, and Download App from App Store.
We have managed to prepare the best tricks to fix the sleep/wake button not working in iPhone. Help yourself to resolve your unbearable problem. Also, it is necessary to know why the Side button is stuck, the Side button is Broken, or Settings not working.
Where is the sleep Wake button on iPhone?
Walkthrough for iPhone Side Button not Working: Stuck or Not Responding
Solution 1: Remove Accessories from iPhone
Sometimes people buy cheap cases, and it results in such difficulties. The reason is that you have to press hard to use that button. So we would advise you to remove the case for a moment and check if the side button is working properly or not.
Solution 2: Adjust the Click speed of the Side button
It is possible to adjust the button click speed of the sleep/wake button on the iPhone. Apple has introduced this feature from the iPhone X. On iPhone, there are three options available, Default, Slow, and Slowest. Change the Default option to any other and see if the Side button is working on iPhone or not.
Step #1: Go to the "Settings" app.
Step #2: Tap "Accessibility".
Step #3: Locate "Side Button".
Step #4: Change the Default option to "Slow" and restart the iPhone.
Note: It might be possible that you are unable to restart your iPhone because the Side button is not functioning properly. There are different ways to restart the iPhone such as from
1. Assistive Touch
2. Settings app (Go to the Settings app > General > Shut Down), etc.
To learn how to restart iPhone without the Side button prefer our quick guide.
Once the iPhone gets restarted, hopefully, the iPhone side button not working is fixed.
Solution 3: Reset All Settings or Restore your iPhone
Go to the "Settings" app
Tap "General"
Find and open tap "Transfer or Reset iPhone"
Tap "Reset"
Lastly tap on "Reset All Settings"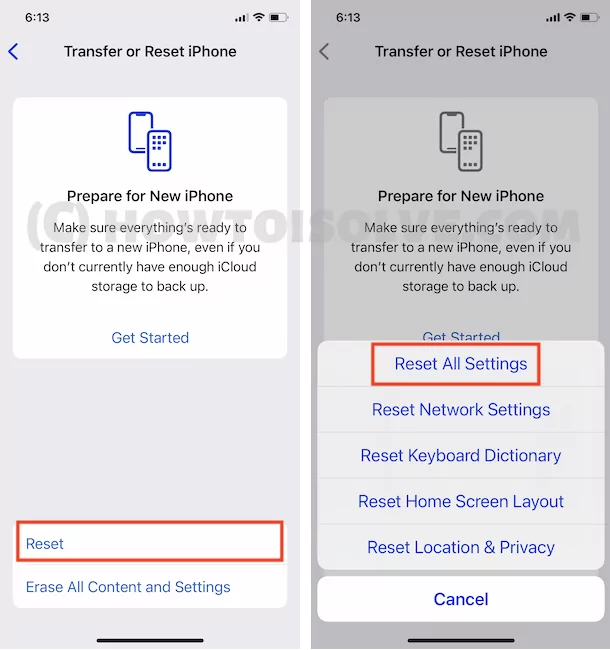 For security reasons, you will be asked to enter the iPhone Passcode.
Tap Confirm Reset All Settings.
After that iPhone will reboot.
Test Side button, if it's still not working then restore, is a final solution for your side button issues.
Connect your iPhone to iTunes via lightning cable, Find iPhone is iTunes > Tap on the iPhone icon at the top below the iTunes Header.
Now, Find the iPhone Summary option, Here is Back up now option is there. Click on it and Wait for a full backup save on your Mac or PC.
Now, Tap on Restore iPhone. iTunes will show a popup for you to erase all the content and Settings.
Allow, and Start Restoring process. it will take time depends on internet speed and data saved on your iPhone. Because iTunes will download compatible iOS version to Mac and install Fresh copy again. That fixes all the problems automatically.
That's it.
Now, you can restore the old latest backup after your iPhone will show a welcome screen. Follow on-screen and done all the things.
Solution 4: Update iPhone
Since iOS update is made available to fix multiple issues of your iPhone, so why not update iPhone to fix the sleep/wake button not working on iPhone. Before going to Apple, technicians give a chance to this trick.
Step #1: Launch the "Settings" app on your iPhone.
Step #2: Tap "General".
Step #3: Scroll down and select "Software Update".
Step #4: If any pending update is available, download and install it.
Solution 5: Contact Apple Support
Still the side button is not responding on iPhone; then it is likely to be possible that the side button is physically damaged.
However, if it is the reason we can't further help you, the best option left for you is to contact the Apple Support service. Send us feedback or other queries you are facing with your Apple devices.