🗓️
November 21, 2023
By ✍️
Jaysukh patel
Get here ways to change apps icon size on iPhone and iPad is a handy setting for Apple device users. You can use these features when uncomfortable opening new apps from your Apple iPhone, or iPad's home screen.
Apple Restricted these settings for Some iPhone models, Here's the list of iPhones and iPads which featured changing Apps icon size on the home screen. For those user who are unhappy with zoom icons, please read our article to reset the home screen layout.
iPhone 15 Pro Max
iPhone 15 Pro
iPhone 15 Plus
iPhone 15
iPhone 14 Pro Max
iPhone 14 Pro
iPhone 14 Plus
iPhone 14
iPhone 13, 13 Pro, 13 Pro Max, 13 Mini
iPhone 12, 12 Pro, 12 Pro Max
iPhone 11
iPhone 11 Pro Max
iPhone XR
iPhone XS Max
iPhone 8
iPhone 8 Plus
iPhone 7
iPhone 7 Plus
iPhone 6s
iPhone 6s Plus
Steps to change Apps icon size on iPhone
Steps for iOS 16 and Later users
Open Settings
Tap Display & Brightness
Scroll the screen and tap Display Zoom
Tick mark on the Larger Text button
Click on the Done button to save the changes.
A pop-up message asks you to Use Zoomed, so please on it without worrying. and it will restart your iPhone.
After rebooting, finally, tap on Done and go back to the home screen. Hope your phone will show you larger App icons than before.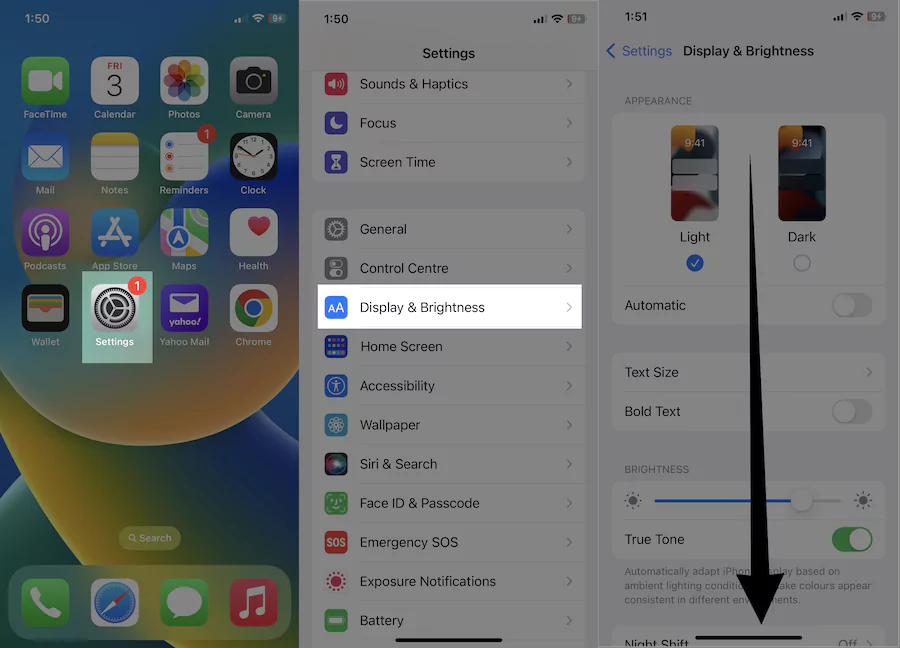 is it found helpful? Please share your thoughts in the comment box below.
Watch This Video:- Hands on
Steps to set larger Apps icons on iOS 15 and Earlier devices
Without Tweek, make your iPhone app icons bigger on the home screen,
1→ Head to the Settings App on your iPhone or iPad.
2→ Next click Display & Brightness option.
3→ Scroll Down the screen and Tap on View (Display Zoom).
4→ Choose "Standard or Zoomed".
5→ Please Tap on Set, and Your iPhone will see the Changes after rebooting once.
That's it.
Fix Your iPhone Screen is Huge
iOS device's other essential feature is to enlarge your iPhone screen by magnifying the screen. Use "Double Tap with three-finger" gestures to make the icon and everything big and Move on the screen using Three Finger.
Steps to change Apps icon size on iPad
Keep your iPhone updated with the latest iPadOS. Check Installed iPadOS Version and Follow the steps below,
Settings > General > Software Update > Check-Up to date iPadOS or Install Pending Software Update.
iPadOS 15 or Later
1→ Open the Settings app on iPad and Scroll to "Home screen & Dock".
2→ See the toggle for enlarge App icon "Use Large App iCons" Enable the toggle to Enlarge icon size and Disable to make icons smaller on iPad".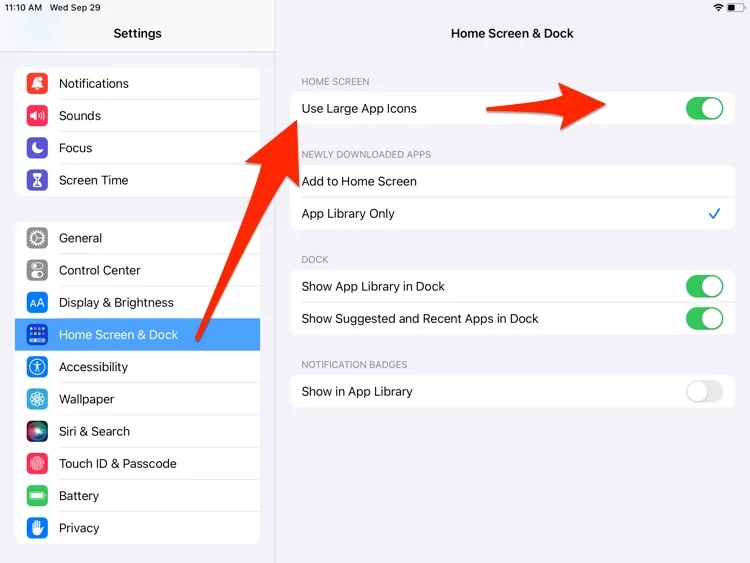 That's it.
iPadOS 13 & Earlier
Open the Settings app on the iPad.
Next, Scroll to Home Screen & Dock.
Then, the Right panel will see the option to change the iPad app size.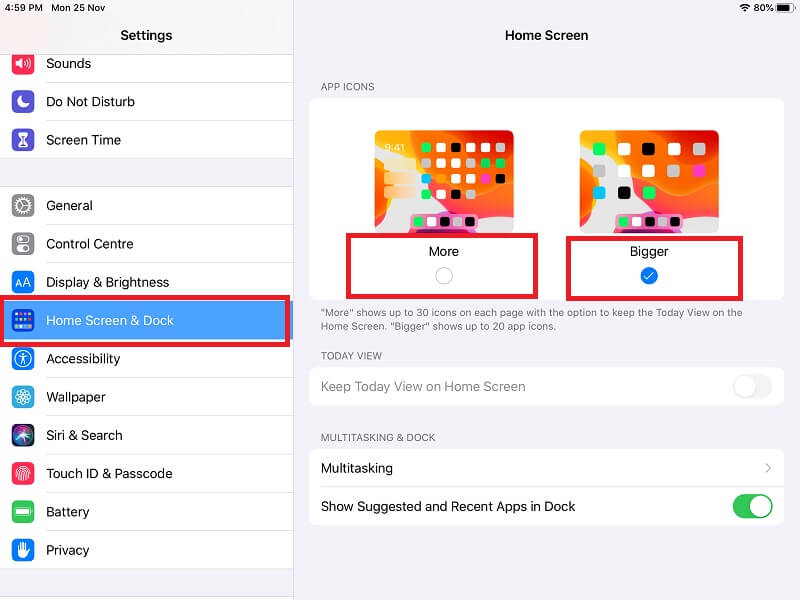 These settings also enable iPhone home screen apps icon, Message Conversations, and Mail.
How to Change App icons on iOS 17 Home screen layout Ideas
Watch This Video:- Hands on
How to Customize & Setup Home screen ideas | Aesthetic Widget & App icon
Watch This Video:- Hands on
You didn't have any experience in changing apps icon size on iPhone and iPad, So don't miss using the above methods.
Please change it and make the best UI experience that's coming from our readers.