Last Updated on Oct 19, 2021Nowadays, developers have many ways to create new apps, it doesn't matter how secured the device is. In this tutorial, you will learn how to check AirPods 3 battery on any Google Pixel Mobile or in any other Android phone. To keep track of AirPods 3 battery status is necessary otherwise, we didn't get to know when to charge and when not to. Moreover, if AirPods are charged fully and if we didn't know the battery level and put them in charge then it may decrease the life expectancy of the AirPods 3 battery.
On Apple iPhone, AirPods 3 can provide many features that you cannot have when you pair AirPods 3 with Android phones like Pixel. But if you like AirPods 3 then, with basic features, AirPods 3 is the best wireless headphone available for you. However, with the following app, you can get to use most of the iPhone's and AirPods facilities like double-tap, battery status, etc.
What are the Key Features of Assistant Trigger?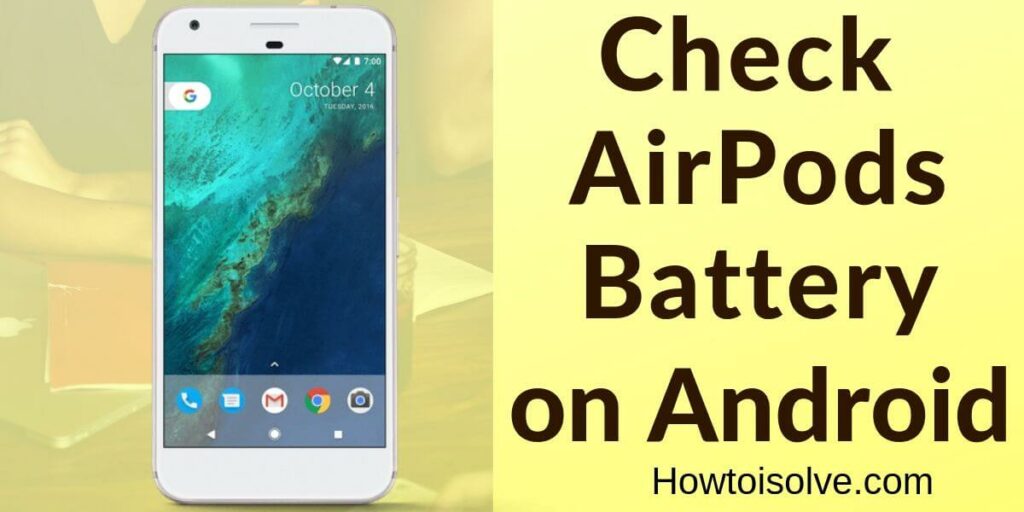 Assistant Trigger is the app that lets you check the battery status of AirPods 3 on Google Pixel phones and many other shortcuts are available like,
Double-tap to launch Google Assistant.
Shows Battery Level of AirPods 3.
Displays Battery Level in Notification Panel.
When the AirPods 3rd generation case is open, the app will show a pop-up indicating the battery of AirPods 3.
Play/Pause- 1st Double Tap and Google Assistant- 2nd Double Tap(within few seconds)
Assistant Trigger has Pro as well as Free version, so let's check out the difference of features between Pro and Free version,
Free Version
When music is off, double-tap will launch Assistant.
When music is on, the first double-tap pauses the music, and 2nd double-tap will launch Assistant.
Displays battery when the case is open.
Pro Version
All the features of the Free version.
The 1st double-tap will play/pause and the 2nd double-tap launches the Google Assistant.
No Ads.
In-ear detection, resume/pause the music automatically.
Displays battery in the notification panel.
These are the major feature that you are going to get for Pro and Free versions of Assistant Trigger.
How to Check AirPods 3 battery on Google Pixel Phones?
Step #1: Visit Google Play and download Assistant Trigger.
Step #2: You have to grant the following access to the Assistant Trigger app, Location, Notification access and draw over another app to show battery pop-up. So tap OK and Allow.
Step #3: A quick tutorial will begin on how to use the Assistant Trigger. Tap OK.
Step #4: Follow the on-screen instructions and set up the whole app to use all its services it.
Do you have any other pop-up error code or message when you connect Airpods to Android? kindly share with us we will research it and will find a perfect solution for you.