🗓️
September 11, 2023
By ✍️
Jaysukh patel
We have to check Used and Available Storage space when 'Mac says not enough disk space, but there is' or Boost your Mac OS X performance with some hidden tricky ways, in that storage space is the fundamental pillar of all about stability. So, we can't justify how much space remains in the large Mac's storage capacity. Because of significant daily updates on Applications, iTunes, or other chained Apple devices. So here I tried to point out how you can Check Disk Space on a Mac before you need large storage capacity, that's required space, Or Show an alert message like the disk is almost full.
Also, how can we leave behind all the queries related to hard drive storage space as prevention methods, mostly, you can't take cognizance at the right time.
Steps to Check Disk Space on Mac: MacBook Pro, MacBook Air, iMac Pro & All Macs
On MacOS Sonoma, Ventura
Step 1:- Go to the Apple Logo from the top menu > System Settings.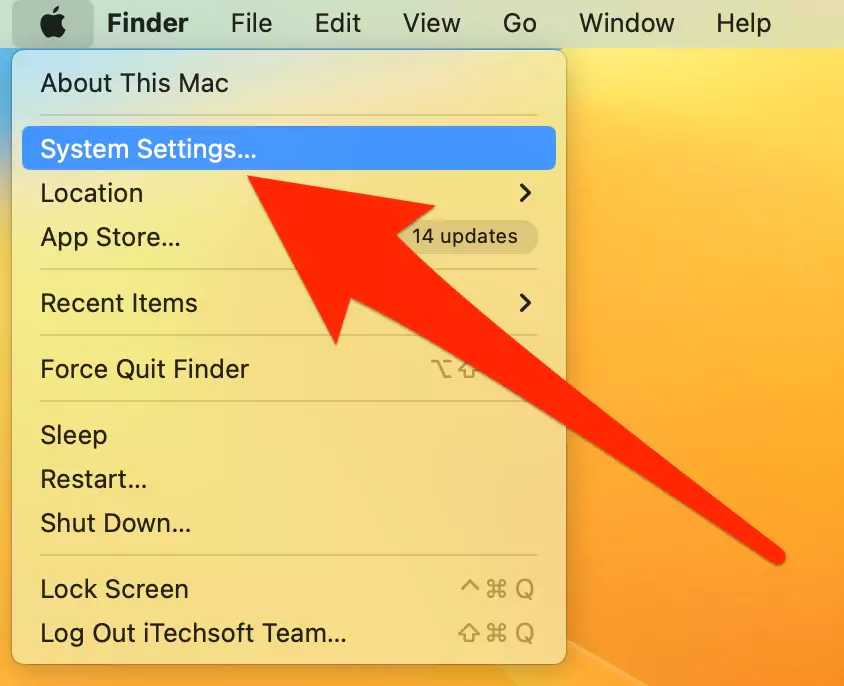 Step 2:- Click on General > Storage.
Step 3:- See Free storage space, and Used Storage space. Under the Recommendations, Store in iCloud, Empty Bin Automatically, Optimise Storage and Storage space used by apps, iOS file and manage storage using the option.
Click on All Volumes to see all Connected External Drives and USBs.
Get the Detailed Storage specifications and settings for Documents and Data, Screen Backup, and External USB Disk.
On MacOS Monterey & Earlier
Step #1. Go to the Apple menu from the top right corner of the screen.
Step #2. Next, Under apple menu, Tap on About This Mac.
Step #3. There you can check presently installed OS X on your Mac in detailed. Like current version, Processor, Memory, Startup disk and Serial number.
Step #4. For check all about space on hard drive, Tap on Storage tab from the top.
If your Mac is running more than one desktop OS with OS X, Then you can check free space individually in the separate partition. In below screen, you can see Macintosh HD running on macOS Mojave.
Also, get where space is used by your system, like apps, Media, Photos, Movies, Backups, and Others. Also, how much data space is consumed in MBs/ GBs.
Bootcamp: Install Windows in a separate partition using Bootcamp.
Check External disc or USB Drive Storage Space on Mac Using Disk Utility
If you want to check your external memory storage devices like USB Pen drives, external hard drives, etc.. Space you won't check by the above-given method. Henceforth, you should follow the bottom guide to check outer disk space on your Mac running Mojave or later!
Open Finder > Click on Applications > Navigate Utilities Folder> then click on Disk Utility to see external drive storage space quickly.
Alternatively, you can use Spotlight search to Open Disk utility pan in a shortcut way.
See the given screenshot In them, you can see a sidebar on the left-hand side that shows various devices. Suppose you attach more USB devices or external drives, then it will appear on the screen.
Help!
Manage and fix storage after Check Disk Space on Mac in macOS. You should go with the guide below,
Delete unused or old files to clear space on the Mac.
Move Data to an external drive: Personal Storage for Mac: High Capacity and More Secure.
Install another hard drive on the Mac
You might also like: Check Storage Space on iPhone
For the Refurbished iMac, MacBook, MacBook Pro, Air Buyer, and Seller, the above guide is handy for checking the Storage Space on the Mac.