🗓️
November 27, 2023
By ✍️
Jaysukh patel
Are you excited to see and use trending new emojis iOS 17.1 (still not added in this update), Wait for more, and Check Upcoming iOS 17 emoji pack, on your Chat, Mail and messages? Here are the copiable emojis you can paste somewhere on your Device [iPhone, Android, and Mac, Windows] PC that supports and is unsupported with the installed OS version.
To see this emoji on your Webpage, your Device must be updated with the latest iOS or iPadOS, and macOS Ventura, Monterey. If still you won't able to see then wait for more. Until copy the emoji and use it for Social Profile [Personal use only].
Note: Don't use these emojis for paid promotion. Use it personally and for free use. Now the latest update is iOS 17.1, and iPadOS 17.1 is available. For iOS 17 Unsupported iPhone, If you missed iOS 16 update, kindly upgrade your mobile to iOS 16.7.2 to get all the new emojis.
Have a Look New Apple Emoji to Copy and Paste on iPhone, iPad
Get on your iPhone or iPad: Settings > General > Software Update > Download and Install. [latest iOS is also added New Apple Emoji] Once the installation is finished, See the new Emoji on your Keyboard. Here's a full guide on how to add emoji to your iPhone keyboard.
Upcoming iOS 17 Emojis (2023 – 2024)
The listed Emojis will come in the next iOS 17 Beta Update or a Chance to get with Apple's iOS 17 features announcement. See the emojis names and Pictures of all emojis mentioned by Emojipedia. We will update here as Apple releases new updates with the Below emojis…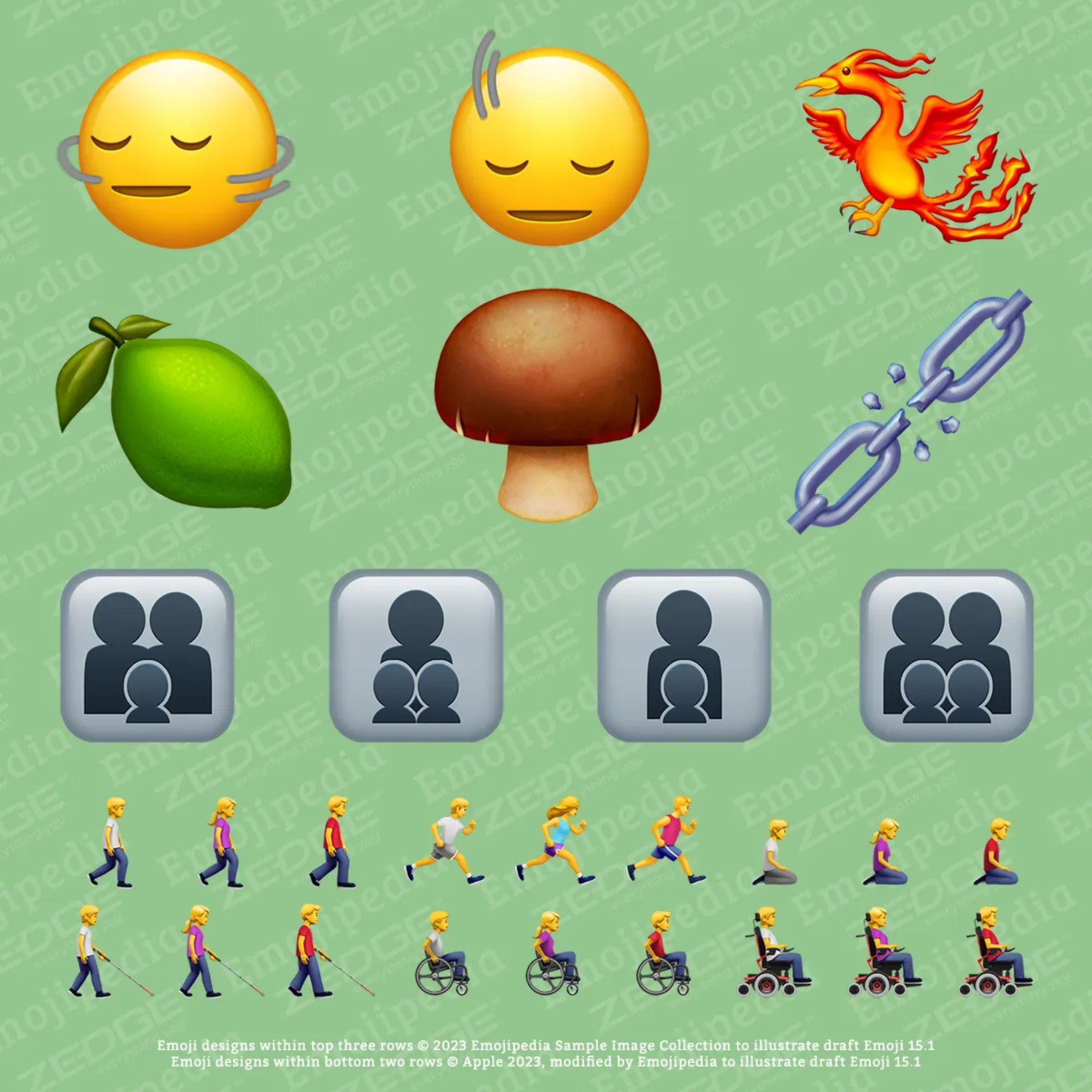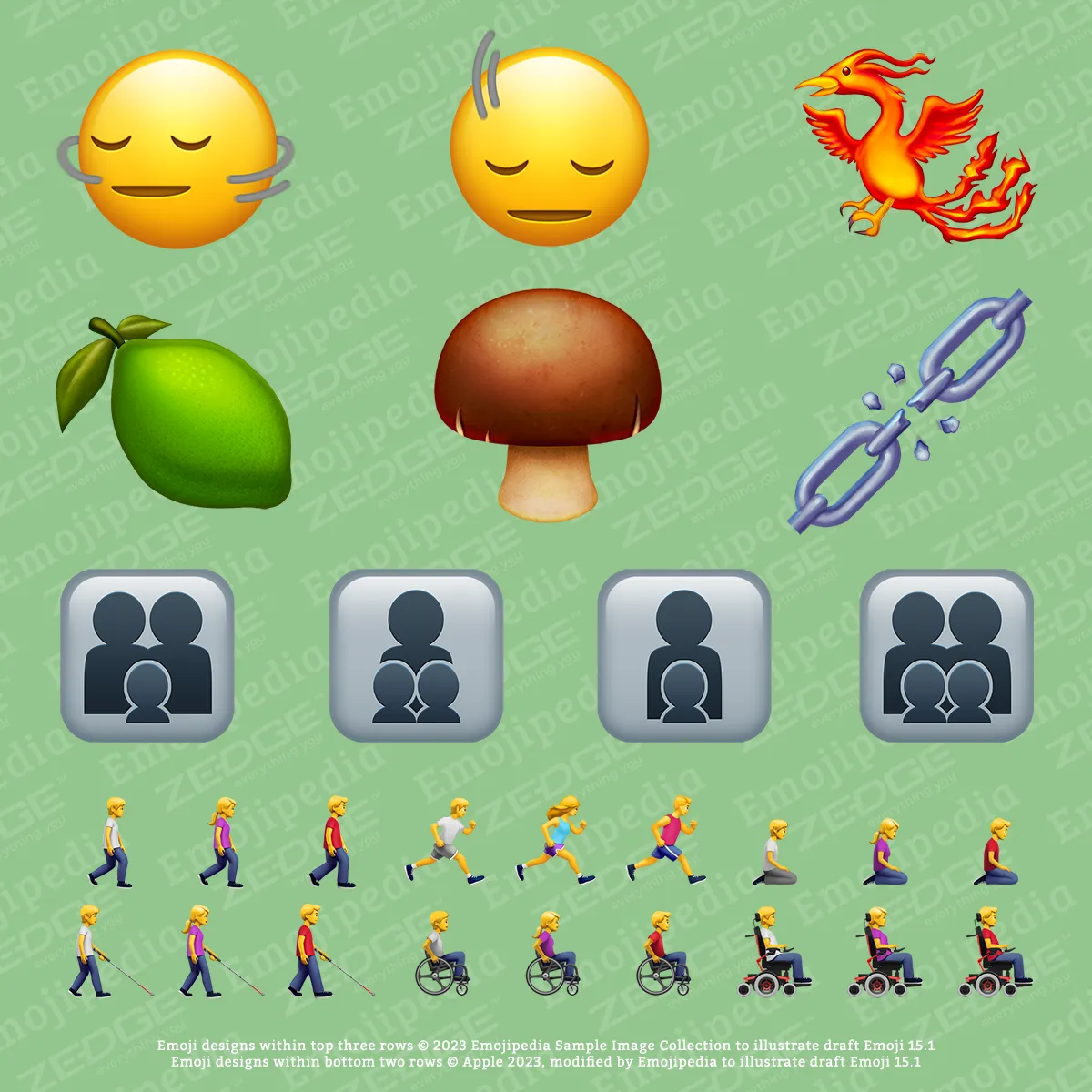 People Emojis (Direction Based)
Lime
Head-Shaking Vertically
Head-Shaking Horizontally
Gender Natural Family Emojis
Phoenix Bird
Brown Mushroom
Broken Chain
Will iOS 17 have new emojis? Live Stickers
Yes, iOS 17 introduced Custom Emoji Stickers. Create your Personalised stickers from your Photos saved on your iPhone Camera roll (Photos app). Here's how to Create Stickers on your iPhone in iOS 17 Update. Watch the Video to Get Two alternate ways to create and save new stickers on your iPhone keyboard.
Create & Save Live Stickers from any Picture…Hands-on… Note: if you wish to create a Sticker from a live photo, then convert it into a still Picture, then Create a Sticker from the Picture.
📹 Watch This Video for a Full guide to Creating your Stickers with built-in features.
iOS 16 (21 New Emojis)
Shaking Head, Pink Heart, Light Blue Heart, Donkey, Moose, Jellyfish, Hyacinth, Ginger, Blackbird and so on…see the below screen,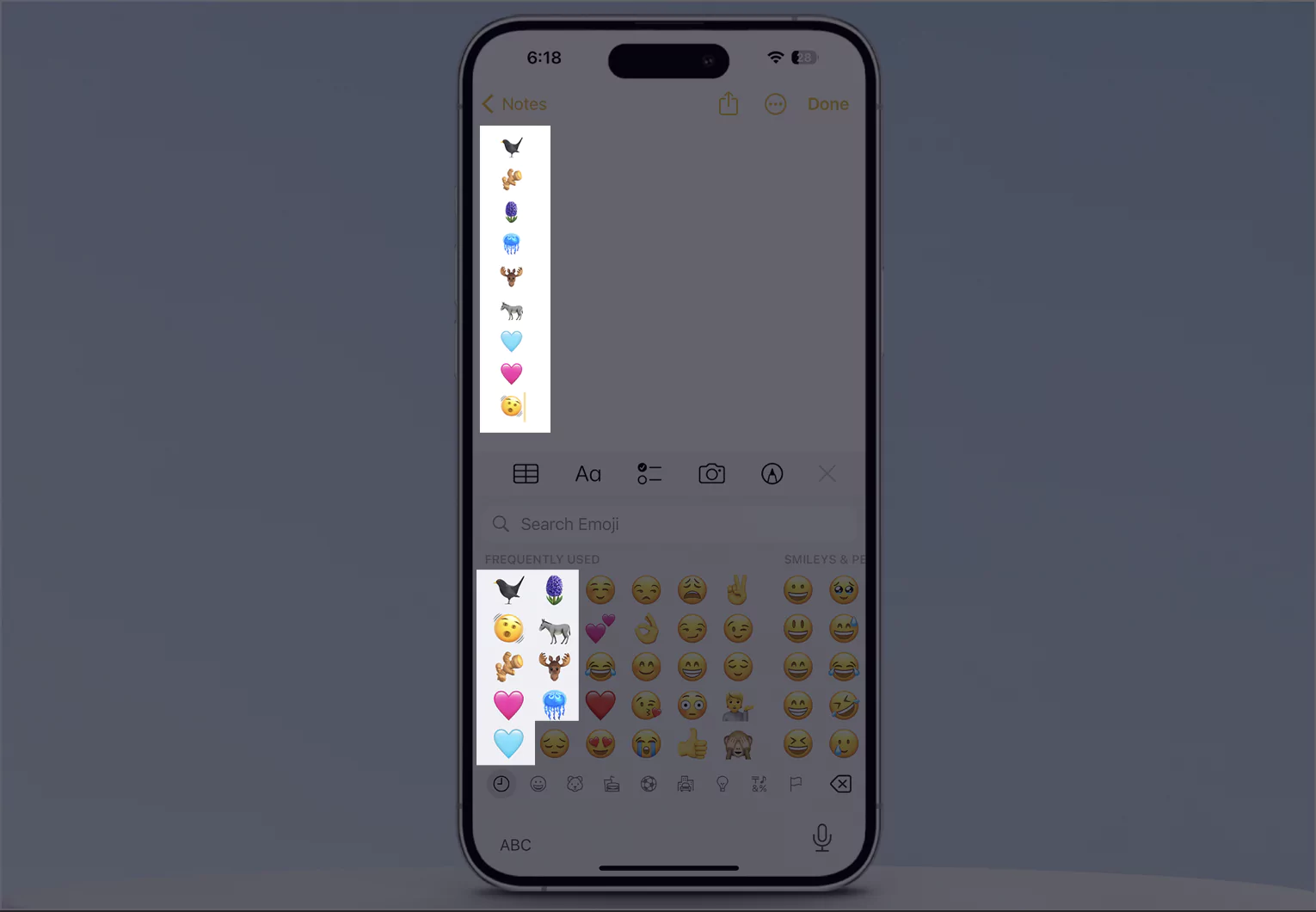 So, We have a total of 112 Emojis, By adding 37 New Emojis, and 75 Skin tone emojis.
🫦🫅🫳🫶🧼🥹🫣😶‍🌫️🫡🫠🫤🫴🫵🫱🫲🫄🫃🩼🫗🫙🛝🛞🪬🪫🧌🛟🩻🫧🪪🪷🪹🪺🫘🤝🏿🟰🪸🪩
eggs – 🪺
empty nest – 🪹
x-ray – 🩻
crutch – 🩼
playground slide – 🛝
wheel – 🛞
Ring buoy – 🛟
hamsa – 🪬
mirror ball – 🪩
jar – 🫙
identification card, – 🪪
low battery – 🪫
while plants – 🌱
animals –
coral – 🪸
Lotus. – 🪷
Troll emoji – 🧌
beans – 🫘
pouring liquid – 🫗
Queen – 🫅
Equal – 🟰
Love Hand 🫶 and more…
In Picture file…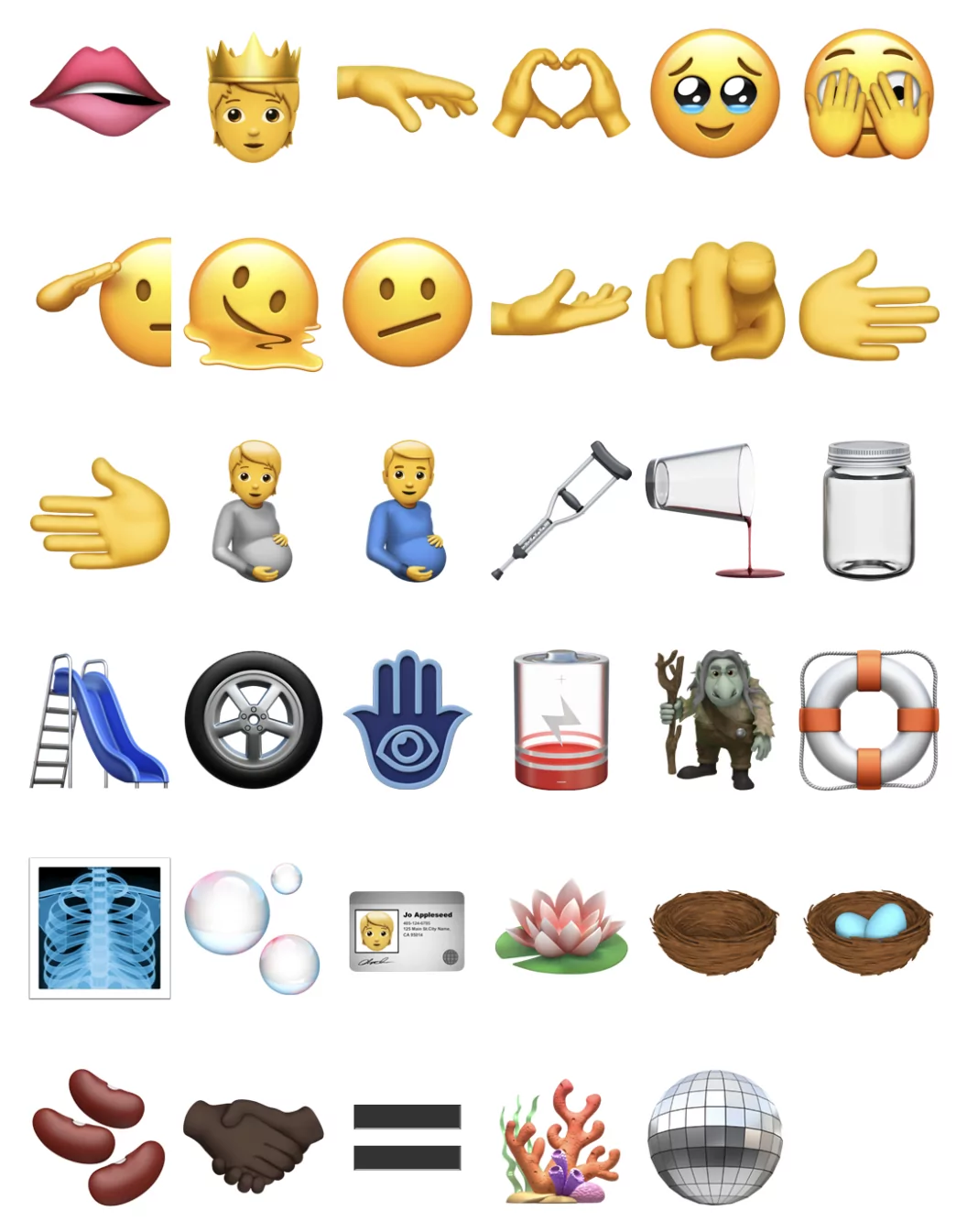 Watch the Video of the latest iOS Emojis to Download and install
📹 Watch This video for recently updated emojis in iOS 15.6 Update.
Copy and Paste iOS Emojis from Here, Only the User can see who have installed the latest iOS on iPhone. and Start Using Emoji in the Folder name Like MacOS for the Lucrative iPhone screen.
Newest iOS emoji TTF Download
From the Apple developer source, you can download TrueType Font online for the New iOS Emoji. Download the TTF file and Use it for personal use. From the same like you can also download the New Emoji TTC file for free.
Comment me for more help! And Stay updated here with the Option for copy, when it's released publically. That's it.