There was a boring time to exploring a YouTube video on Smart TV. You might familiar about that tedious time because you were playing video after entering video/music title through TV remote. But, now time totally updated by the Service provider Google. Because you can control YouTube from iPhone to Tv or any Smartphone's YouTube app to SmartTV.
Google's most popular video streaming service YouTube app has many smart features on a one place like music, gaming, entertainment, news. In Addition, now another a great feature called remotely control YouTube from iPhone to TV. If you wish to use YouTube's a new feature in your real life and want to get more entertainment in your SmartTV room area. Then you're in the right place.
Guide on how to remotely control YouTube from iPhone to TV: Smart TV, game Console
There are two ways to control YouTube from iPhone to TV, Either use same Wi-Fi network or go with manually pairing process between both devices (Smart TV and Smartphone).
1st way: Connect Over Same Wi-Fi
Step 1. Please connect your Smart TV and iPhone or iPad over the same Wi-Fi network.
Step 2. Launch YouTube app on supported Smart TV and iPhone
Step 3. Now tap on Square icon in YouTube app on iPhone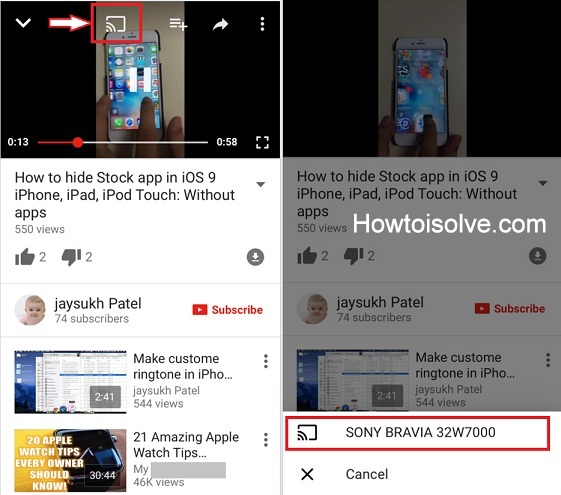 Step 4. So now, both devices connected and now search on iPhone and play videos on your TV.
You're done.
You can add numbers of songs, videos at tapping on the queue button. Still if your TV and smartphone have not under same Wi-Fi coverage, then you can also control YouTube remotely through iPhone cellular data. For that, you should try following way to control YouTube from iPhone to TV.
2nd Way: Manual pairing process
Step 1: Find the pairing code
Step 2. Launch YouTube on your TV or game console.
Step 3. Navigate to Settings
Step 4. Scroll to the Pair device screen On your TV.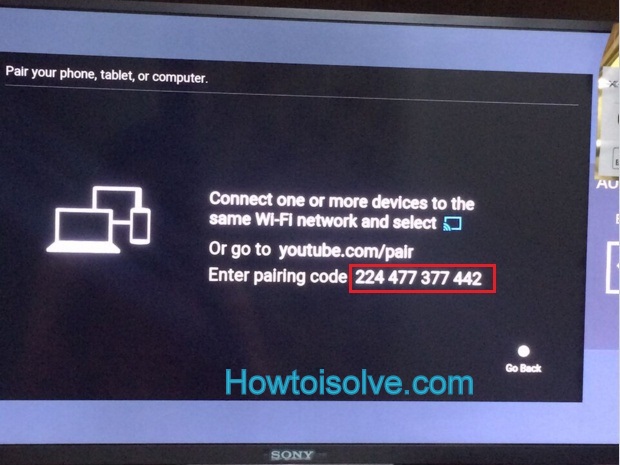 Now perform below step on your iPhone
Step 5. Launch the YouTube iOS app.
Go to Settings → Select Connected TVs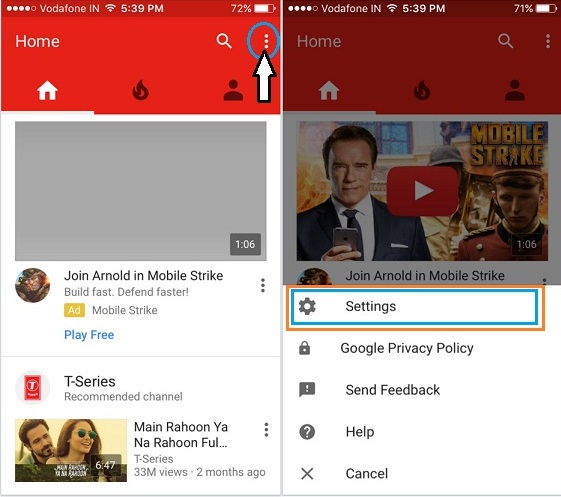 → Enter the pairing code shown on your TV or game console.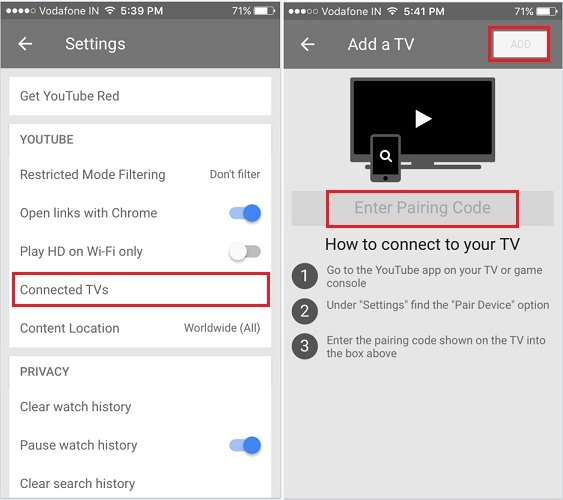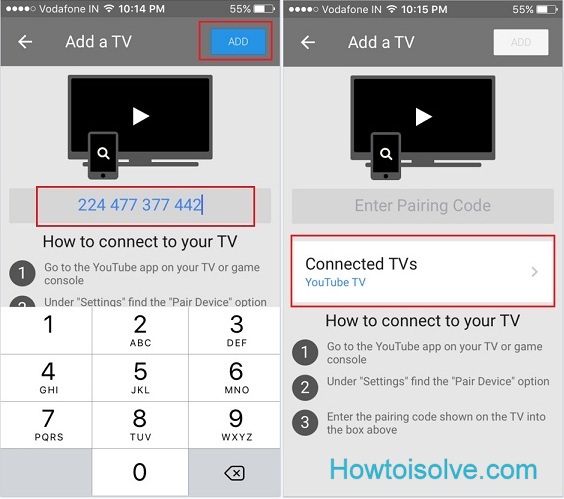 That's it.
Hope, this tip would be helpful. You can search faster than on typing on smart TV remote. Please share with your friends, colleagues in your social network and make more useful for all. All the Best.