Last Updated on Jan 6, 2023
If you know apple unveiled dark mode finally on MacOS officially but by default come to turn off dark mode macOS that follow the system Wide dark mode supported app installed on Mac. So you can enable or turn on dark mode from the Mac settings. Dark mode on macOS help to get documents, Xcode for Developers, Contents, Files, and Folders more visible and highlighted which helps to work easily. We can manage Dark mode easily on your iMac, MacBook Pro, Mac Mini, MacBook Air.
Finally, Apple gives proper dark mode in new updates. That doesn't change the theme but system settings and all the places very well. Most Used Apps and Sofware for Dark mode screens are Safari, TextEdit, Finder, Pages, Notes, Photoshop, Mail App.
Steps for Disable/Enable Dark mode on macOS
Other than Dark Mode, we do have two more choices; Light and Auto.
On MacOS Ventura (Updated)
1→ Go to the Apple Logo from the top menu > System Settings.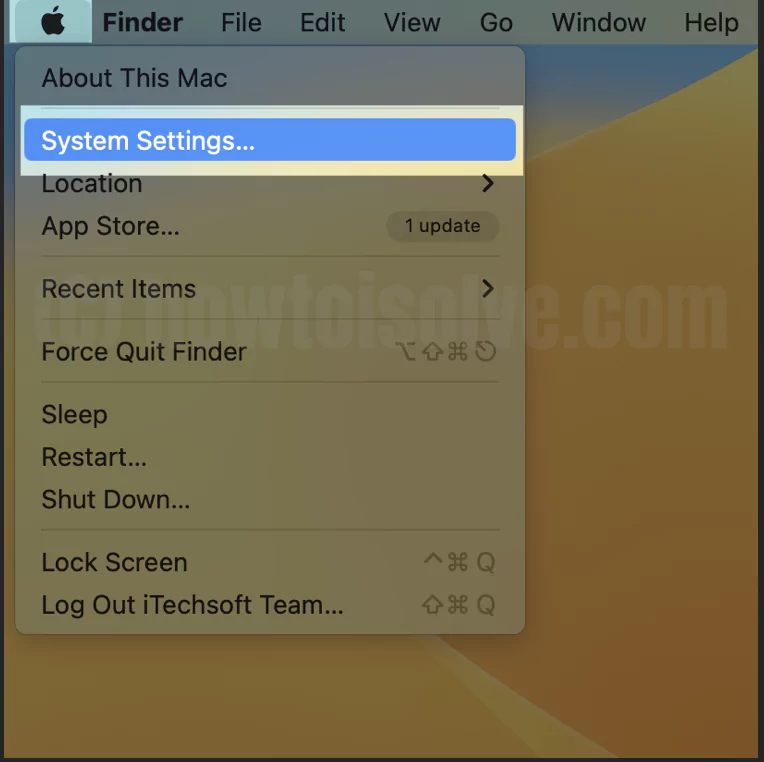 2→ Find and Click on Appearance from the left side of the window, and Select Light mode. That's it.
Or Use the Dark mode shortcut under the control center, To Turn off Dark mode. But this option will not permanently disable dark mode on Mac.
On MacOS Monterey & Earlier
Go to the Apple Menu on your Mac.
Click System Preferences.
Choose General.
Next to Appearance, select Dark.
Light Mode: By default, Light mode will be enabled on your Mac, so hopefully, you have a perfect idea about how light mode looks.
Dark Mode: Enabling dark mode on Mac, will change the entire interface of macOS to Dark.
Auto: Auto mode works based upon your Geo-Location, so during night time, Mac will go dark whereas, during sunlight, the Mac will go Light automatically.
Dark mode converts the whole interface and converts into the dark with the All Apps that people are using most: Messages, Pages, iTunes, Mail, Xcode, Calendar, Finder, Photos and more.
Enable Dark mode from Control Center on Mac
Another Quick option to manage Dark mode on Mac is from the control center. follow the below steps for turn on Dark Mode from the control center on mac. also Checkout some customization with the mac control center.
The wallpaper will change dynamically, Morning Wallpaper, Day night Wallpaper, and Evening Wallpaper.
Desktop Stacks will organize all the files automatically.
Note: We can switch into any display mode, Dark mode or Normal mode without turn off or restart the system.
Share the tricks to enable or manage dark mode settings using alternate techniques in the comment box below.