Apple's devices support intelligent software and within the software. It provides hardware constriction on iPhone, iPad, etc., if accidentally your Apple iPhone Physical Power button, Sleep/Wake Button or Side Button will break or it's already broken, and you want to restart or reboot your iPhone, at that time what do you do? But, don't worry here you get tricks on how to restart/reboot iPhone, iPad without the Power button.
There are few kinds of ways for doing reboot an iPhone without the Power button or Home button. Apple provides excellent features like Assistive touch, Reset option, etc.; but from both options, the Assistive touch option is better to get quick success.
First Turn on Assistive Touch
Step 1:- Head to Settings App
Step 2:- Tap Accessibility
Step 3:- Tap Touch
Step 4:- Tap Assistive Touch- Turn On Toggle
After Turn On Toggle; you can see the button on your iPhone screen, press that button to launch it after you can see similarly below the screens, Follow it.
Find Restart option in Assistive Touch
In the below screen you can see four types of choice like; Siri, Device, Home, and Favorites; which you can also look on your iPhone for reboot iPhone, iPad without power button.
In all of them, tap on the Device option > More…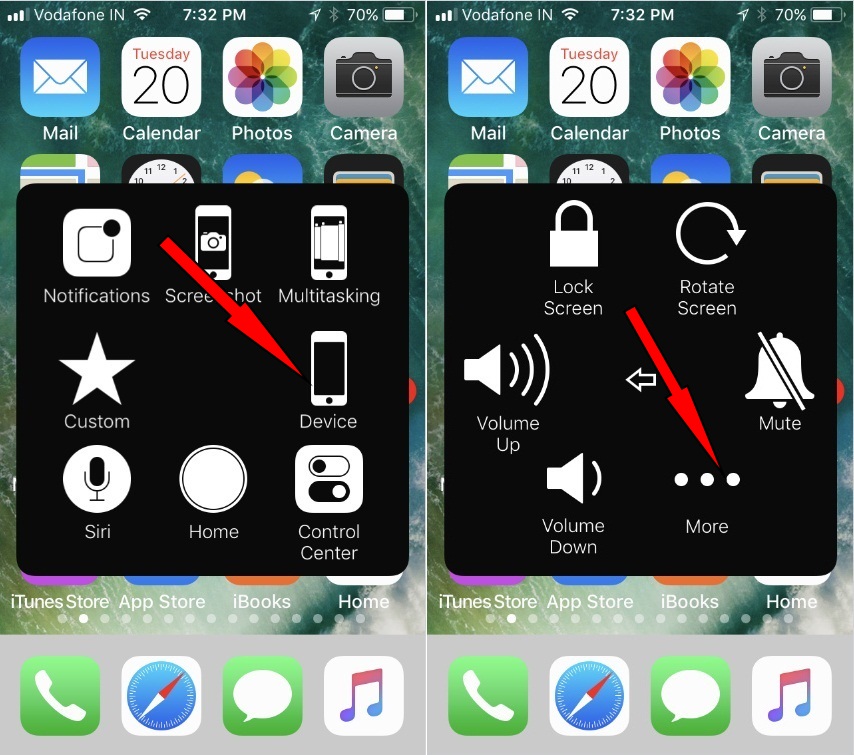 Step 6:- In the last after clicking the Device option, you can see a similar screen, it looks like below given.
Check the screen above, Get Restart Verification popup on the screen. And That's it.
Slide just it with your finger, and you get success.
Let's, know-how this trick reboot iPhone, iPad without Power button succeed to you, Like it? Share and leave your reply as a comment in the comment box.
As well don't forget to keep in touch with us to know more tips and tricks on iPhone, iPad, iPod touch, and yeah on Mac also. !!