🗓️
October 31, 2023
By ✍️
Jaysukh patel
Apple continuously gives the new update on iOS 17, in the last article we have discussed when is the next iOS update for iPhone. , I was so happy to use the new features of it. I downloaded the Update, and after some days I faced a lot of trouble while using my iPhone 15 Pro Max, because of bugs. Apart from the bugs the features of iOS 17 are exciting and bring ease in operating iPhone.
Sooner or later we all get exhausted when the iPhone starts to misbehave when we needed most. So I have decided to delete the iOS setup file and try again that work with me, Beyond these techniques we have an alternate solution got gets out from Downloading problems. After doing much research finally, I found how to delete the Software Update on iPhone and today I am going to share it with you. Even it is also possible to stop Software Update in the middle.
How to stop the Software Update in Progress: and Turn off for all the Time
While downloading the iOS Software Update if it is stuck in the middle of nowhere then check out this procedure and stop the Software Update in progress.
To check the download status of SoftwareUpdate,
Step 1: Go to "Settings" and tap "General".
Step 2: Click on "Software Update" to check the status.
Now, go back to "Settings",
Step 3: Tap "General" and open "iPhone Storage" & For iPad "iPad Storage".
Step 4: Locate iOS 17 or iPadOS 17 and tap on it.
Step 5: It will navigate you to the "Software Update" page where you can delete the Update.
---
2 Other Methods for Stop iOS 17 software Download
Two more alternatives are available which can be helpful for you if you want to stop Software Update temporarily. Simply disable Wi-Fi on iPhone, and there the Update will be stopped. And the other is to reboot iPhone, and the Software Update will be stopped.
When you turn on Wi-Fi, the iPhone will ask you to resume Update if it is convenient for you then resume and it is also applicable if you chose to reboot the iPhone.
Using Finder on MacOS
Note: macOS Catalina or Later MacOS users on Mac use Finder for updating iOS/iPadOS. Earlier MacOS and Windows users can use iTunes.
First, connect your iPhone to the Mac system.
Open Finder on your Mac (has pre-installed, Command + Space) or PC. is not installed, Then download the latest updated iTunes from the Apple website and install.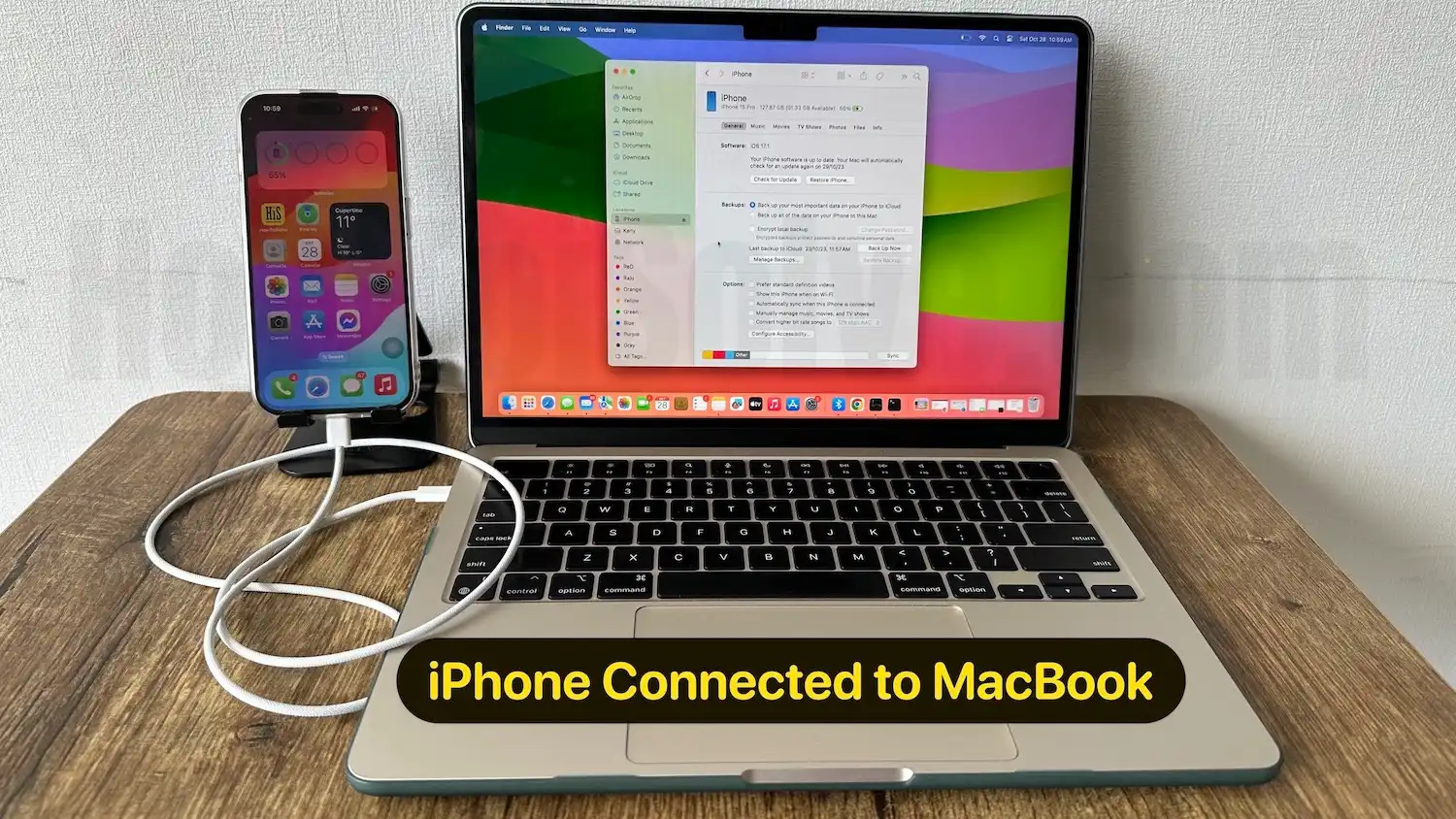 Once your iPhone & Finder on Mac users can access iPhone from the Finder Sidebar, click on it.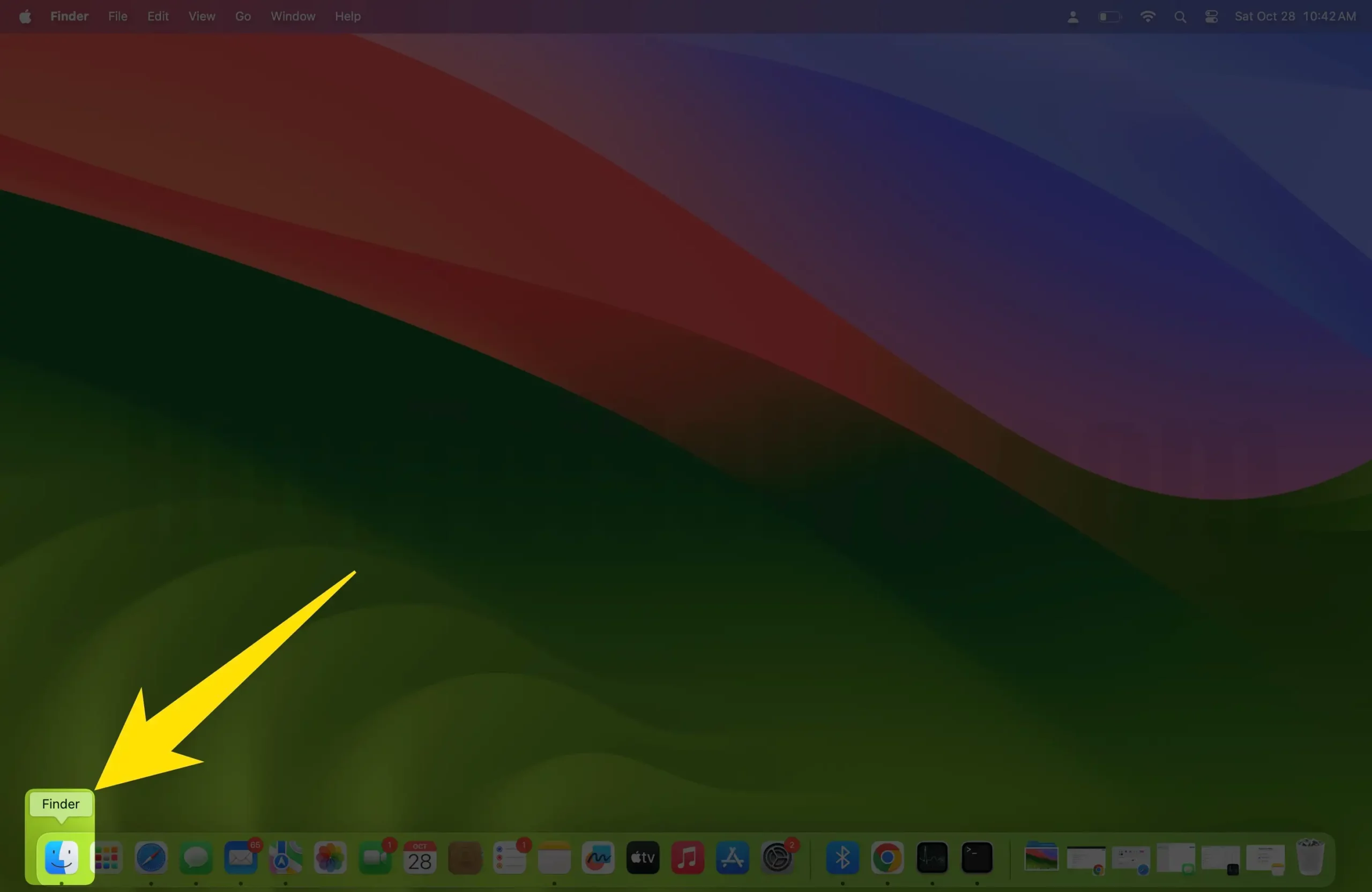 Check the Below screen, there is an option for updating your iPhone to the latest version.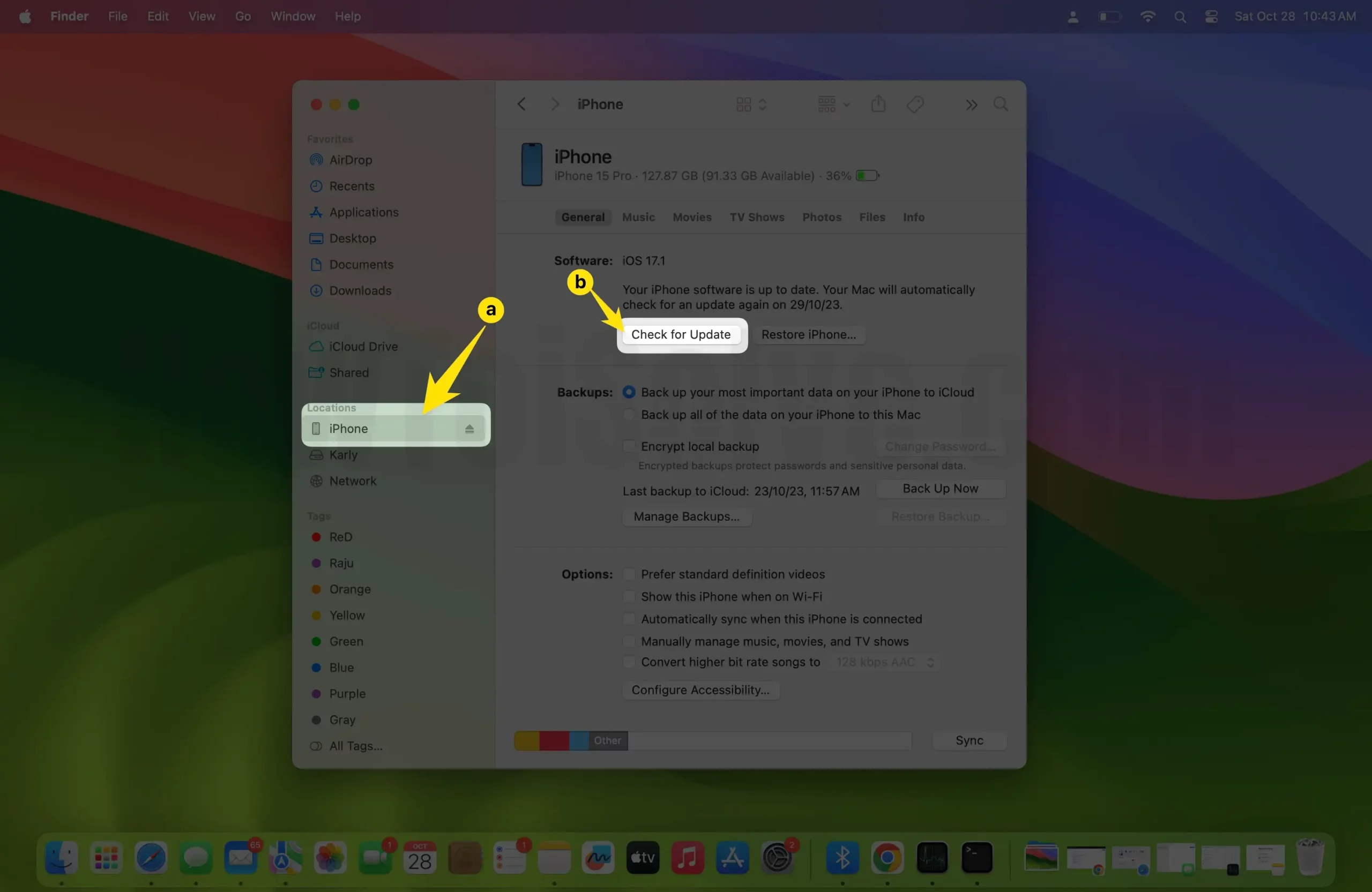 Click on the Update button and Wait for a couple of minutes depending on the Software size and Data saved on your iPhone.
The above techniques work for stop running or downloading to force stop iOS 17 update download.