Last Updated on Aug 23, 2023
Many Mac users have the problem of low battery warning does not display on their Mac Notebook screens such as MacBook Air, MacBook Pro, and iMac, etc. this kind of problem occurs due to disable Show battery status in the Menu bar of your System. Don't frustrate the dear reader; I have a way to solve that which I'm going to share here how to enable the battery status menu item in Macbook.
Follow the given steps; hope it'll become easy to understand for you. This way allows on Latest MacOS Version. Also, Read here Fix MacBook Pro Battery Service Recommended Mac
Steps on Low Battery Warning Does Not Appear on Mac Notebook (Pro/Air)
On MacOS Ventura, Sonoma
1→ Go to the Apple Logo from the top menu > System Settings.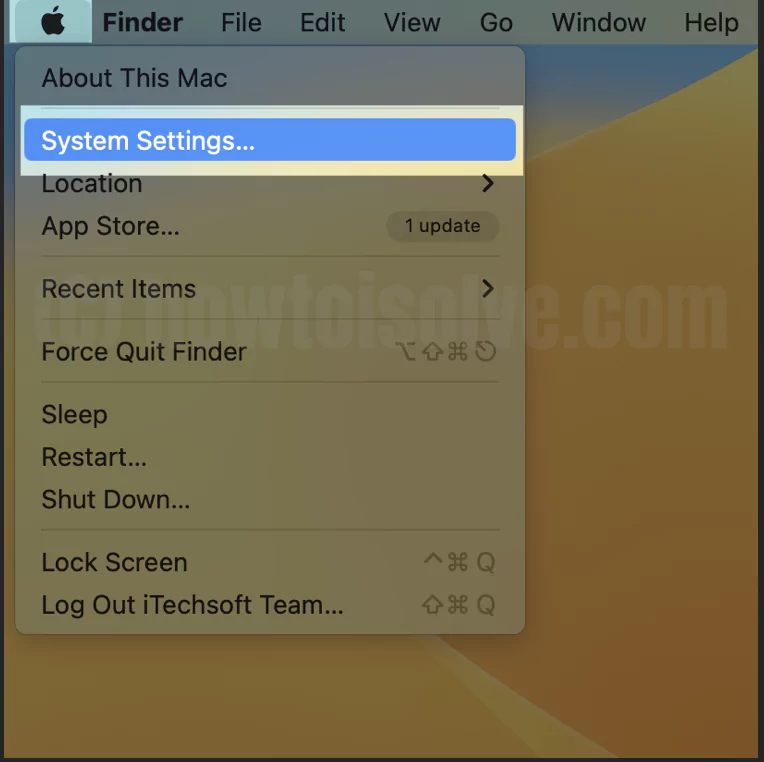 2→ Next, Click on Control Center > Show in Menu Bar (Enable the toggle). to See the Battery Status on the Top Menu bar.
3→ Now, Enable the Battery Notification on your Mac from notifications settings, Notifications > Battery.
4→ Enable the Toggle for Settings "Allow notifications, Batteries".
5→ That's it.
On MacOS Monterey & Earlier
Step #1. Open ''System Preferences…'' on your Mac Notebook
Step #2. Click on Energy Saver Settings
Step 3. Now, checked "Enable Show battery Status in the Menu bar."
Here, tick the checkbox to display the battery status menu item.
That's it. Now you'll get a warning when your Mac battery drain level at least 15 to 10 percent Powers remaining. Your processer a step of Low battery warning does not display on Mac Notebook is complete here.
Occasionally, Some Mac users have trouble when Mac is connected to power more adept up to a long time for a full charge Mac battery, However, Mac Notebook battery does not charge to 100%. And battery gives an alert to stop charging between 93 to 99 percent. Indeed this performance is not a problem, but it'll help you to the battery's overall life.
Let to know more, keep in connection with us daily so that you can get something new update regarding Mac and iOS with every beautiful morning from our site.
Don't Miss out- More: Free tips to improve battery life on Mac
Wonder how to Tips & tricks, best apps for your iPhone. In the last please dear write a comment and to us know how to seems you. This article on Low battery warning does not display on Mac Notebook. Like?