Most case apple users always keep own apple ID and Password secure, doesn't try on any unknown device. Unfortunately you entered your Apple ID for download app from app store, but you missed to sign out. So try this guide for remotely sign out apple id and remove your details all time without verification.
Very easy steps, for that you don't need any technical knowledge or third party software.
Pre-requisite: Mac or PC installed with the latest version of iTunes.
Steps for remotely sign out apple ID from iPhone, iPad or iPod touch
Note: if you don't active on past logged device before 90 days then those devices automatically highlighted with the remove button. Those devices you can remove or remotely sign out apple ID.
Method 1: Using Mac or PC
Step 1: Open iTunes on Mac/ PC.
Step 2: Click on Account and Login with existing Apple ID and Password. That's you tried on another Apple device devices or PC.
Step 3: Go to your Account info, under the iTunes in iCloud, Tap on Manage Devices.
Step 4: here I tried single apple ID on my iPhone, Mac and Windows PC. in my case I didn't access Windows PC more than 90 days. So I can remove it remotely from my Mac's iTunes. 
Click on remove button. The device will be removed from the list. 
Now you are done.
Method 2: Using iPhone, iPad with iOS 11
New in iOS 11, User can see Apple ID account and Manage easily from iPhone, iPad or iPod Touch.
1. Launch Settings App on iPhone, iPad or iPod.
2. See Your Profile at top and tap on it for more settings and manage it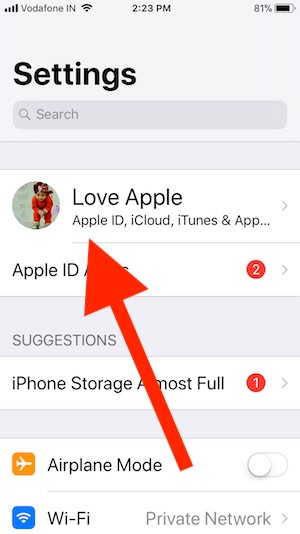 3. Scroll down to the last and see all the devices registered with same Apple ID being used.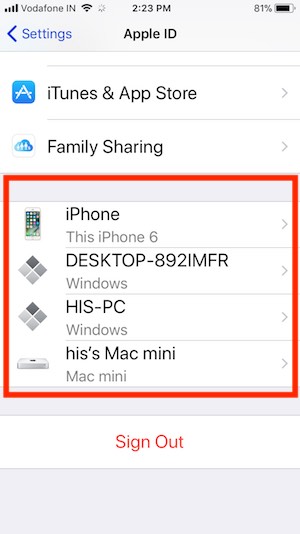 4. Tap on the Device name that we want to sign out.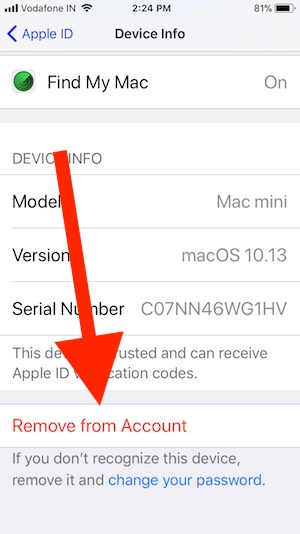 Having bad luck, by chance you access your apple ID on another device, Still are you safe because apple wants a password or touch ID (If enabled), For each single download or change account details.
Useful: same features are also available for remotely sign out Gmail from iPhone or sign out iCloud from Mac/PC browser, remotely Logout Facebook or Twitter.
Still needs more help on Remotely sign out apple id or App store ID login, for your case specially. We will be glad to assist you.