Last Updated on May 19, 2023
Apple rolled out new iOS for the upcoming smart iPhone, and Existing iPhone and iPad compatible with iOS. What your iOS 16 Software Update Failed an Error occurred Downloading on iPhone? Not every time will you get updated iOS successfully on the first attempt. Sometimes you will get a software update failed an error occurred downloading iOS in a popup with Close and Settings options. Mostly when you are trying to update iOS over-the-air (OTA), the Phone Screen is stuck and won't go to the iOS installing screen (Black screen with the Apple logo).
See the Below Screen: "Stuck on Unable to Verify Update": iOS 16 Verification Failed because you are no longer connected to the internet after I have a proper high-speed internet connection.
Fix iOS software update failed Error on iPhone, iPad
Solution #1: Restart or Hard Reboot and Try again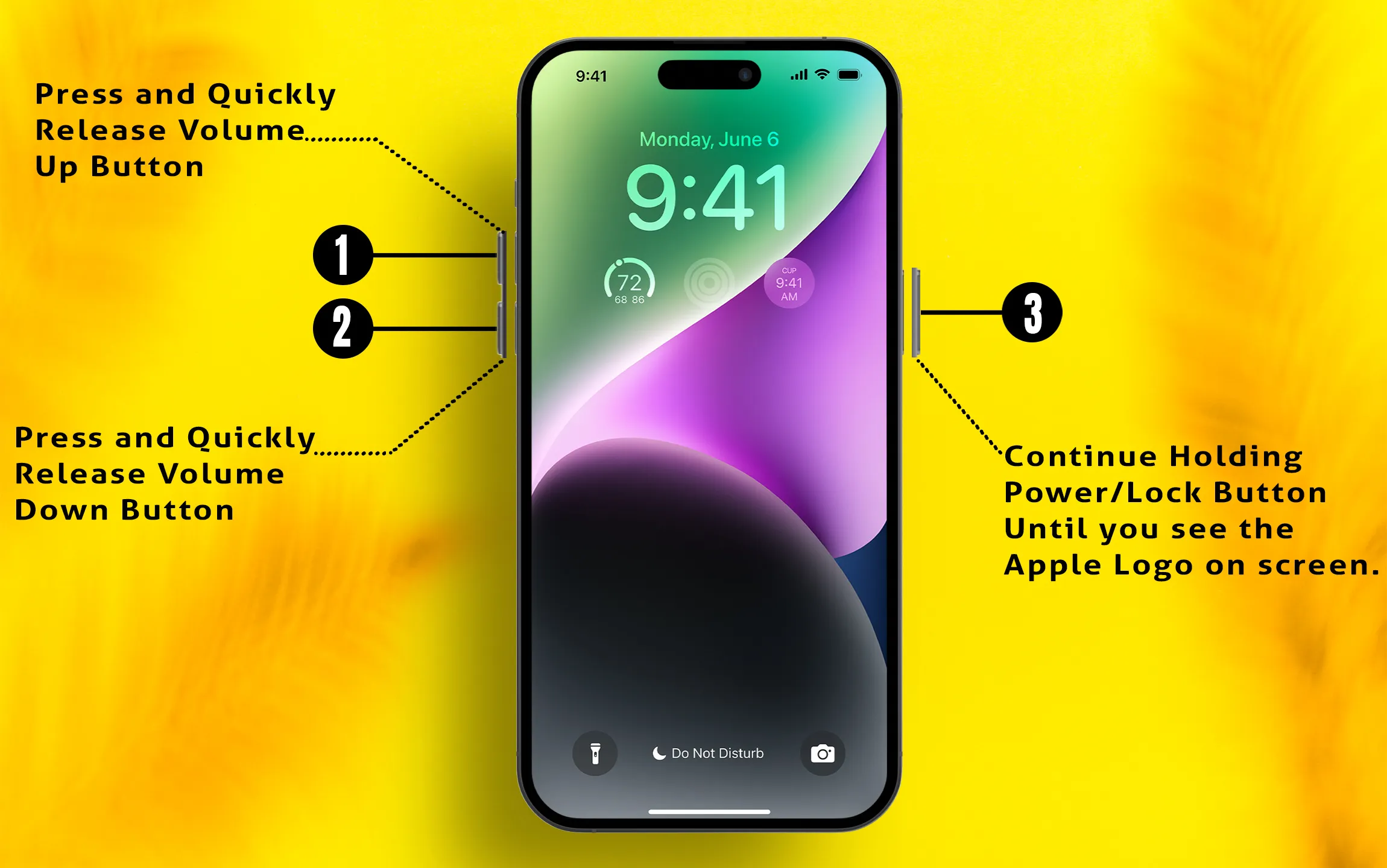 Apple ID authentication is required (using different Apple IDs for iCloud and App Store or other reasons). But the authentication login box does not appear on the screen. To re-fit it, Restart or Reboot is required.
To Force Restart Or Hard Reboot: [Worked on 95% of Cases]
For iPhone 8 Plus/8 Plus/iPhone X/ iPhone XS Max, iPhone XS, iPhone XR, iPhone 11, 11 Pro, and iPhone 11 Pro Max

users [No physical home button Apple's smartphone]:
Press and Quickly Release Volume Up button, then
Press and Quickly Release Volume Down Button, then
Press and hold the Side Button until you see the completely black Screen. And your Phone will start automatically after turning on your phone enter your passcode to access the phone's home screen.
Again, press the Side button until the startup apple logo is on the screen to start the iPhone.
For iPhone 7/iPhone 7 Plus users: Press and hold the Sleep/Wake + Volume Down button simultaneously until you see the white apple logo o the screen.
For iPhone 6S and Earlier users: let's press the Sleep/Wake + Home button simultaneously until you see the Apple logo on iPhone.
Solution #2: Try after some time or try again at the same time
Maybe It's a temporary problem because of Apple service down in your region.

Check

the Apple service

in your region.
Are you a developer? –

Check System Status

Some of the regions may affect the heavy load on the server due to millions of update requests in a short duration just after the release time or announcement. (Bypass this problem by choosing alternate techniques for update iOS using iTunes)

A popup message appears with settings and the Close button.

Select the "Close" button to exit from the screen and re-try.
---
---
Solution #3: Update using iTunes/Finder on PC/Mac, Download iOS and Update
iTunes support is revoked by apple; use Finder on macOS Catalina or later macOS version. Earlier MacOS and PC users can use iTunes for Backup and Update iOS devices as usual. Follow the simple steps that allow you to download the latest iOS update without WiFi or OTA update.
Step #1: Open the Apple iTunes/Finder on your Mac or PC. [make sure iTunes version is updated- Here's tip to update iTunes]
Step #2: Now Connect your iPhone via USB-lightening cable to Finder/iTunes on Mac or PC.
Step #3: Go to the iPhone summary tab and Find the Update iPhone button.

Click on the update button and Wait for your Mac/PC will download the latest iOS firmware from the internet and install it after that. during the whole process time, your iPhone will reboot. So don't disconnect. and keep connected to your iOS device.

Step #4: Wait for the complete installation setup.
Solution #4: Free up Space on Your iOS Device
Save the installation file on iPhone first, then update it over the air. Depending on required new space on the iDevice, you can take the below-given actions,
Clear Documents and Data on iOS

for the specific app, Go to the Settings app > General > iPhone Storage > Here's Follow the Recommendations or Delete Large old video files under photos option. Also, see all installed app and used space by the app. Use the offload app option to Remove unused apps without remove app data.

Delete unwanted and unused iOS app, Press and touch on an app icon until jiggle, Tap on the cross mark to delete the app.

Delete large video files or Photos. (Must delete all Media file from recently delete folder)

Find relevant settings to Optimize storage under Photos & Camera.
Above are the essential troubleshooting tips for iOS 16 software update Failed over the Air (Using WiFi – OTP). Don't miss sharing your experience with us by following the advice given here.