Last Updated on Sep 23, 2022
Apple has always focused on bringing new features and designs and improving user data security. When we think of getting ourselves a new smartphone or laptop which has amazing features and incredible privacy and security features, the one thing that we all think about is an Apple device. Apple has updated the security protocols with the new iOS 16 and macOS Ventura, bringing the privacy and security features to a new level.
The new "Lockdown Mode" has been included in the latest iOS and macOS updates, offering a remarkable new level of security for people at serious risk of highly targeted attacks. Lockdown Mode is designed specifically for high-risk user groups like political dissidents, activists, and journalists. When the "lockdown mode" feature is enabled, it will severely restrict iPhones' functionality. 
How to Turn on the Lockdown Mode on a MacBook
The lockdown mode is a protective or security measure against highly sophisticated cyberattacks that protects high-risk users' privacy. Most users might not even feel the need to enable this mode as it restricts certain websites, features, and apps from running on your device due to the vulnerability of data being used by the websites. So if you fall into the high-risk user groups like reporters, activists, etc., and want to enable the lockdown mode on your Mac, follow the instructions below.
Step. 1→ Initially, go to the system settings window by clicking on the Apple logo at the top.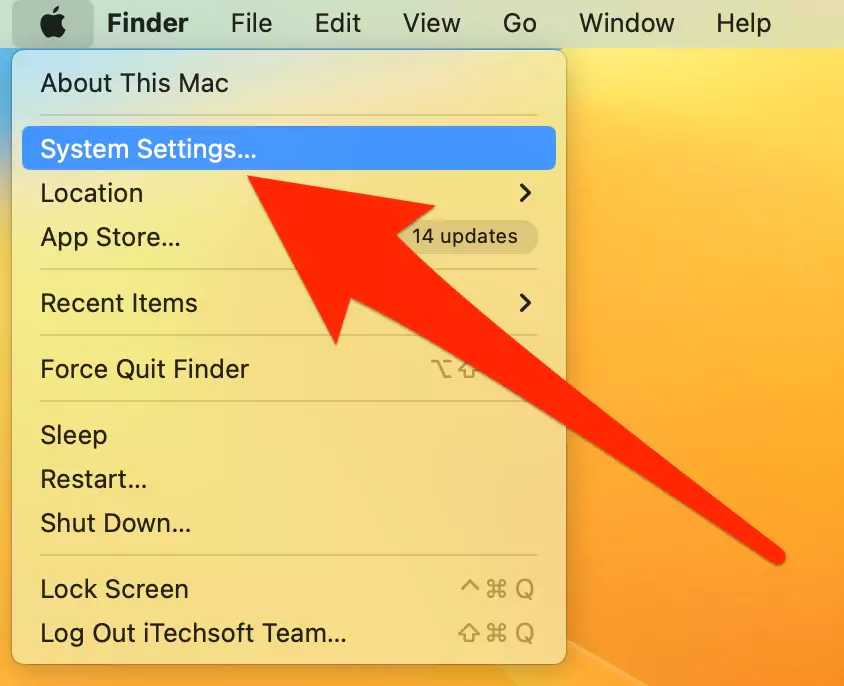 Step. 2→ Tap on the "Security & Privacy" tab in the system settings window.
Step. 3→ Go to the "Lockdown Mode" section.
Step. 4→ Finally, click the "Turn On…" button to enable the lockdown mode on your MacBook. Now, Verify with Touch ID or use Mac Login password to Turn on.
Step. 5→ Click on Turn on & Restart. That means, When your Mac is in Lockdown Mode, apps, websites, and features are strictly limited for security, and some experiences are completely unavailable.
That's it! With this, you can turn on the lockdown mode on your MacBook, but many features, apps, and websites will no longer be accessible. So if you are a journalist, activist, or belong to any other profession with a risk of getting attacked by cyberbullies or hackers, then you should enable this mode. But the rest of the users should be extra cautious before enabling the lockdown mode on their MacBook.
FAQs→
How does Lockdown Mode work on Mac?
→ The lockdown mode restricts your MacBook from accessing certain apps, websites, and features of the device that might be using your data or are potential threats to your security and privacy. Apple specially develops this model for high-risk individuals and groups like political leaders, activists, celebrities, and many more.
Why do we use Lockdown mode on Mac?
→ The lockdown mode prevents the users from getting attacked by cyber bullies and hackers. These cyber-attacks can result from using the information and data stored in cookies and other forms to hack into your system. After enabling the lockdown mode, the users will be restricted from opening or visiting websites or apps that seem potentially harmful.
When do we use Lockdown mode on Mac?
→ For most users, the lockdown mode is something they won't require. But for people who belong to the following groups: movie stars, activists, political heads, and other public figures, the lockdown mode can be a lifesaver as it helps keep their privacy and security intact. It is advised to use the lockdown mode only when you need to be protected against cyber attacks from hackers and other parties.