Apple's WatchOS 3, WatchOS 4, WatchOS 5 [New] fulfilled by a unique feature to play audio and video, and use the microphone to record audio, voice directly from Apple Watch. So after the published cool list of best iPhone Voice Recorder app, we have several latest and easy to use best Apple watch voice Rerecording apps. These free and premium apps will give you a superb experience and one more sharing option. Are you looking for top external Microphones for your iPhone?
I read many faqs and online discussion about what is the solution and how to use Apple watch for the recording device. Because it's very smart so definitely, we can use it as spy devices in public area, News Conference, Meetings, and Presentation. Find the list of most popular and useful recording apps for Apple Watch based on reviews and user experience.
we are happy to help you, submit this Form, if your solution is not covered in this article.
Best Apple Watch Voice Rerecording Apps: Record on the Go
1. Voice Recorder Pro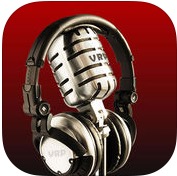 Voice recorder app is the #1 recording app for Apple Watch. In just single press one separate voice recorder controls (Play for listening, Start Record, End recording, Push record). Also, all the recordings are in the standard format so we can easily pay for smartphones and desktop software. For the backup and security, we can upload it to the cloud.
Locally transfer transcription from Apple watch to your LAN web server Mac or PC.

Post and share on Facebook, YouTube. Also on Email, Messages (SMS, iMessage)

Great app for serious Apple Watch owner

This app is compatible with iPhone, iPad, iPod touch, iMessage installed with iOS 8, Later and Apple WatchOS4.

In the recent update in this app work perfectly on playing in Background.
Download App – Free
2. Voice Recorder Free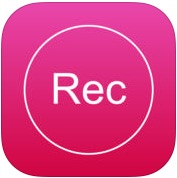 Easily record surrounded video in HD quality, Start recording on one touch, after that stop and save. Pro features are in free like Voice Memos, Email, Voice iCloud, Playback Timer, Recorder Timer, Time stamp on the recorder. Auto-syncing with iPhone app.
Voice Email up to 5MB, Easy File naming for easily play and find in future. Supported in Different language. Transfer Voice memo using iTunes on Mac or PC. In iTunes, Select the Device > Apps > My Voice Record > Find Your Voice memos
Download App – $1.99
3. Voice Record Pro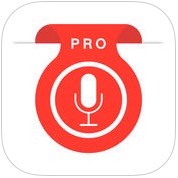 Get all pro features that really simple to use on small screen Apple Watch (38mm or 42mm). Pre-select audio recording format. Also set schedule before start recording (Batter plan for upcoming events that never miss recording). Manage recording volume, Share with Reminder, Calendar, iCloud Drive, File Sharing.
Download Now – $4.99
4. Awesome Voice Recorder for Mp3
Record High-quality audio recording on multiple devices using Apple Watch. Most people are using this app for Secret conversation of any kind (Personal or Public). This is one of the essential business apps for Apple Watch categories.
Manage voice memos amazingly on your Apple Watch.
Download Now – Free
5. Just press Record: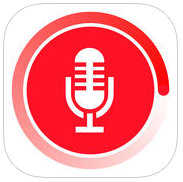 Just Press Record is a great audio and Voice recording Apple Watch App and iPhone. The App delivers a unique facility means you can record voice on your Apple watch even when your iPhone is not around you. The ideal tool for students, lecturers, audio professionals, musicians, journalists, businesses, podcasters or anyone who needs to capture audio at home, in the studio or on the move. Get high-quality audio across all your devices including Apple watch, iPhone, iPad, Mac, etc. also, perfect for capturing ideas, thoughts, and memos on the go.
Flagship Features:
Stand-alone Recording and playback on Apple Watch
Access on multiple devices
iCloud Sync
Easy sharing
Ultimate recording time
Background recording
6. Smart Recorder: top transcriber
Smart Recorder is a free Apple watch app for recording audio recorder & voice memos. It is a very simple design, sleek look, and compatibles with iOS 9 and Watch OS 2.0 and later. A Smart Recorder is Simple, elegant, audio recording, automatic backup & sync to iCloud Drive, Edit metadata, location tagging & add notes and more. This business app last updated on.
Features:
Stereo support, Bluetooth headset & external headset support
iTunes file sharing
create ringtones for iPhone
no limit of time on recording
revamped wave view and time selection
7. SimpleMic
SimpleMic developed by Atlantia Software for iOS 12 and earlier device (iPhone, iPad, iPod Touch). It's a top Apple watch voice memo app. you can recording any other device audio in m4a format, so it's efficient. Sharing option included like E-mail, Dropbox and more.
Do you have any best Apple Watch Voice Rerecording Apps not mentioned above? Please share in the comment so other users can get gain easily.
Jaysukh Patel is the founder of howtoisolve. Also self Professional Developer, Techno lover mainly for iPhone, iPad, iPod Touch and iOS, Jaysukh is one of responsible person in his family.
Contact On: [email protected] [OR] [email protected]