If you're a creative professional and need a tablet for your work, it's likely that you've considered getting a Mac for your drawing or design studio. This is because Apple makes excellent hardware for graphic designers and artists, who require the highest possible quality in their products. However, there can be so many different products to choose from when looking for a graphics tablet.
So here's a list of the best graphics tablets that work best on macOS.
1. HUION Kamvas Pro 24 4K UHD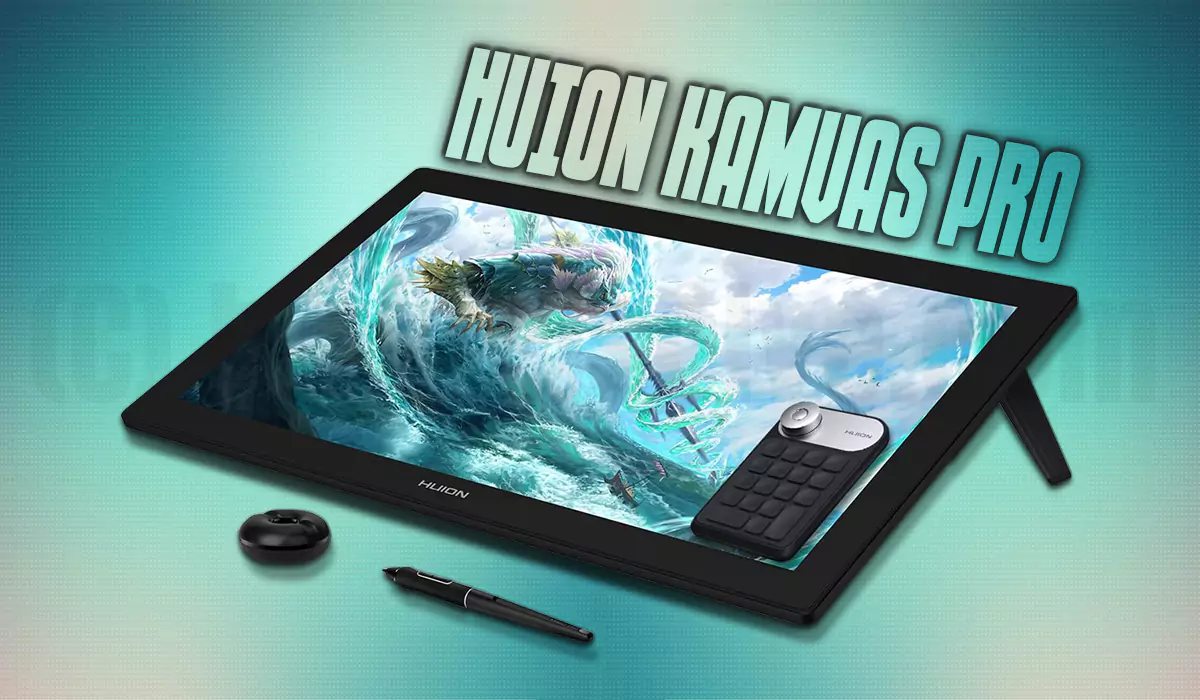 HUION Kamvas Pro 24 4K monitor is a great choice for gaming, design, and graphic editing. Featuring industry-leading Quantum Dot technology and 1800R curvature, it is dedicated to offering pro-level picture quality; it has a 23.8-inch screen that seamlessly allows you to zoom in and out and switch windows. It supports multiple interfaces, such as HDMI and DP signals, so you don't have to worry about connecting to other laptops and PC. Its 20° metal integrated stand offers the perfect stability for hassle-free drawing. Moreover, it is compatible with almost all devices and digital software such as adobe photoshop, illustrator, and much more.
Benefits of HUION Kamvas Pro 24 4K UHD:
Decent Color Expression
Supports multiple interfaces
Stable compatibility
2. HUION KAMVAS 16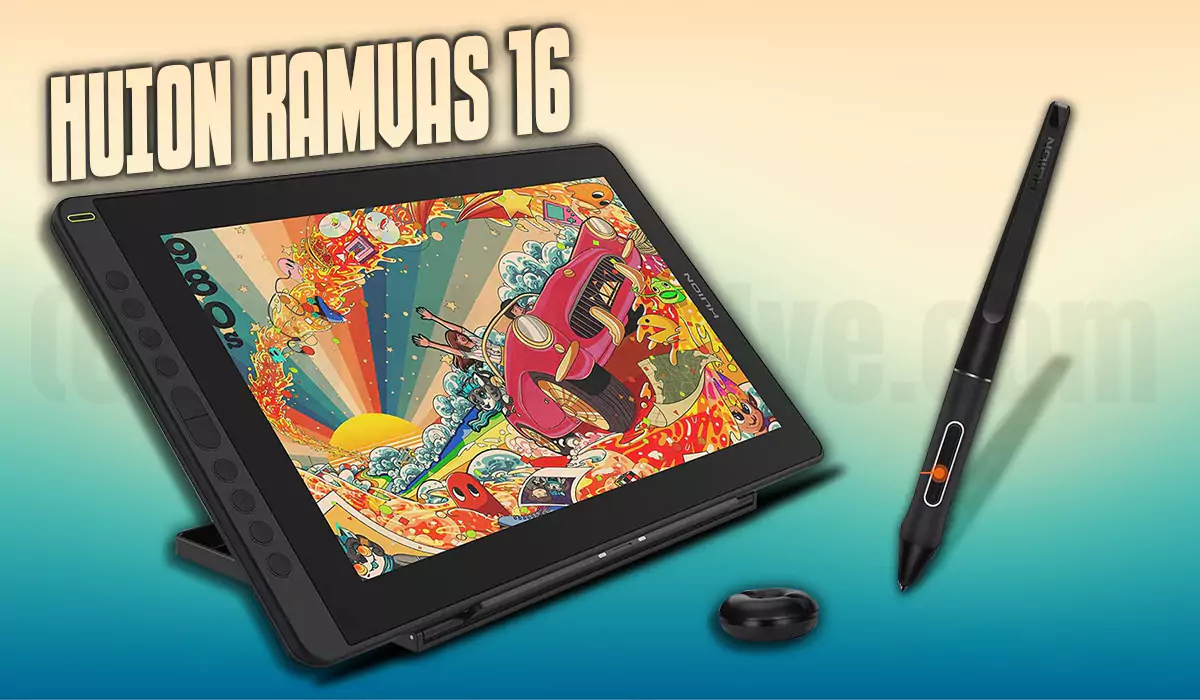 HUION KAMVAS 16 comes with full laminated glass and screen technology to ensure accurate cursor positioning. It features a 1920×1080 FHD display to present every detail perfectly. This tablet supports almost all types of devices, including MAC, Windows, Linus, and many more. Take your drawing experience to the next level with Huion PenTech3.0-Capacitive Pressure Sensor that will make your drawing natural and seamless. It is loaded with various great features such as antiglare film, 60° Tilt Support, Full Lamination, and Programmable Press Key to protect eyes from damage. You can also use 10 Handy shortcut keys to make your work simplified and get it done faster.
Benefits of HUION KAMVAS 16:
Antiglare Film and fully laminated
Easy Connection
Handy shortcut keys
3. Wacom Cintiq Pro 27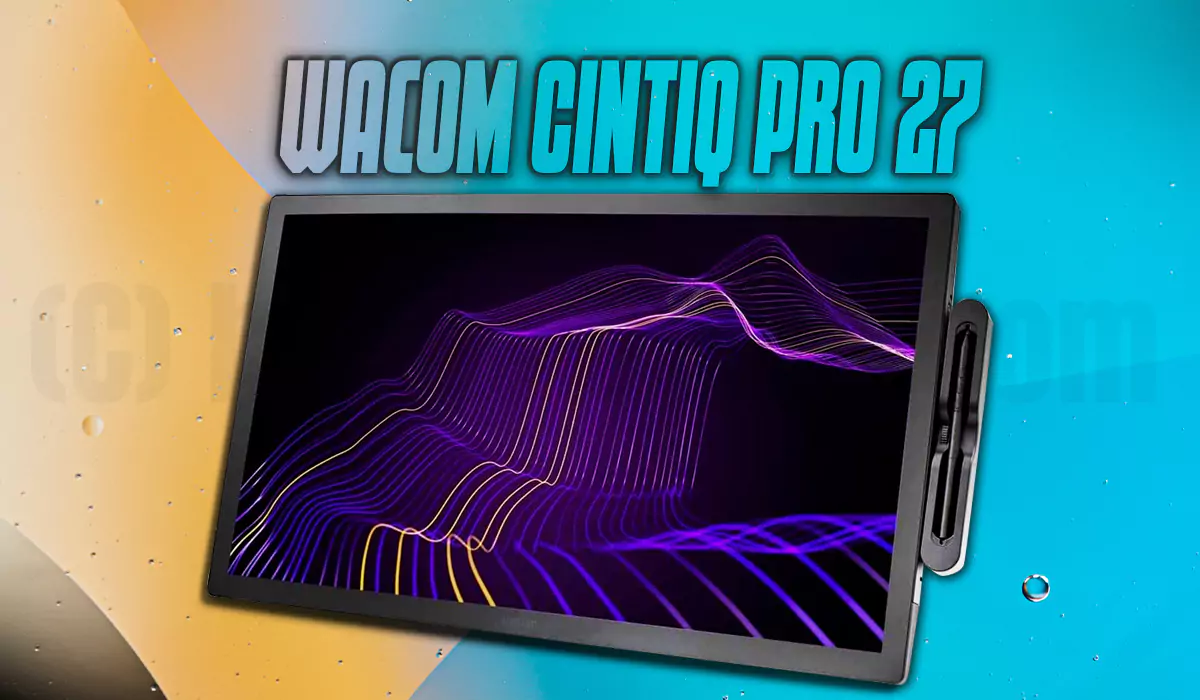 The Wacom Cintiq Pro 27 is a powerful, high-resolution graphics tablet for artists who want to create professional-level artwork on their Mac computer. The Cintiq Pro 27 features 4K UHD resolution (3840×2160), 10-bit color depth, 98% DCI-P3, and 98% Adobe RGB coverage, with improved pen control and precision. Featuring an ergonomic working area and an adjustable stand that can support the display at multiple angles. It can be easily connected through mini DisplayPort, USB Type-C, HDMI, USB Standard-A, and many other technologies. You can explore customizable express keys, easy-to-adjust on-screen menus, multi-touch, pen gestures, and many other amazing features.
Benefits of Wacom Cintiq Pro 27:
Special pen feature
Features 4K UHD resolution
Improved multi-touch and on-screen gestures
4. Apple iPad Pro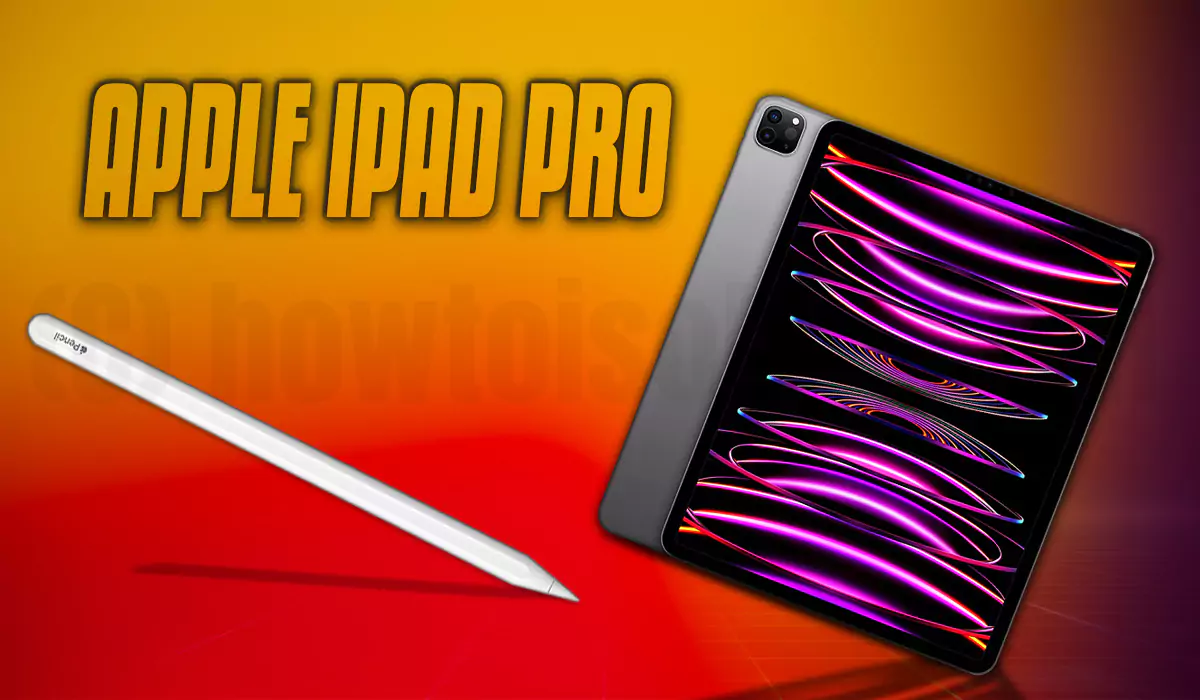 If you are looking for a pro graphic drawing tablet for mac, then the Pro 12.9-inch (6th Generation) and Apple iPad Pro 11-inch (4th Generation) have the most powerful features to fulfill all your graphic design needs. It has an M2 chip with superfast wireless connectivity to be more productive. It can also work as writing pad for macbook, you will just love the Apple pencil feature that allows you to write inside the field and draw and edit photos. It comes with inbuilt apps such as Safari, keynote, facetime, apple maps, shortcuts, and many more. Other than this, you can also run multiple apps at the same time. You can enjoy a clear and stunning screen with a retina display and advanced technologies.
Benefits of Apple iPad Pro:
Unlock and pay using face id
Fastest WI-FI CONNECTIVITY
Configured with ADVANCED CAMERAS
5. XP-PEN Artist22E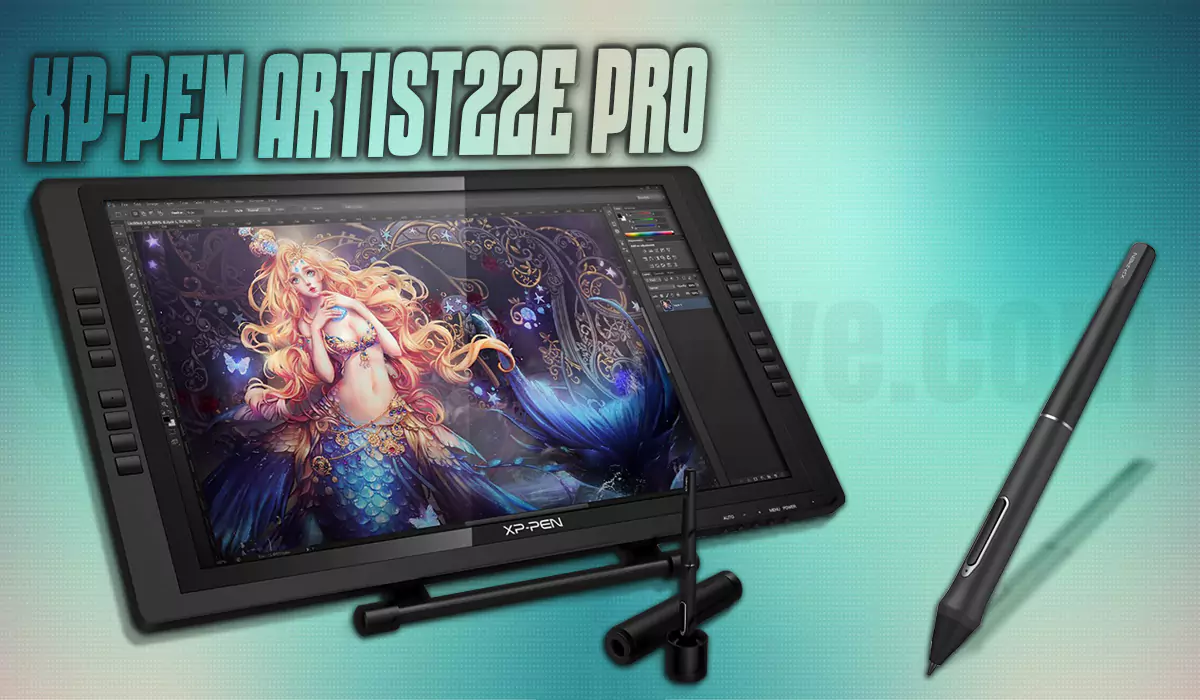 If you want to take your drawing and sketching to the next level, then XP-PEN Artist22E Pro is the perfect choice to explore your creativity. Keeping left-hand designers and right-hand designers in mind, it has 16 customizable Express keys. With a 1080p resolution with a 72% Color Gamut, you can draw like water accurately. It has an anti-reflective coating to protect the designer's eyes without affecting the work performance. Moreover, it supports 4k displays and works perfectly fine with all important software like a coral painter, adobe photoshop, comic studio, and many more.
Benefits of XP-PEN Artist22E:
16 customizable Express keys
pen display features
compatible with all digital art software
6. HUION KAMVAS 13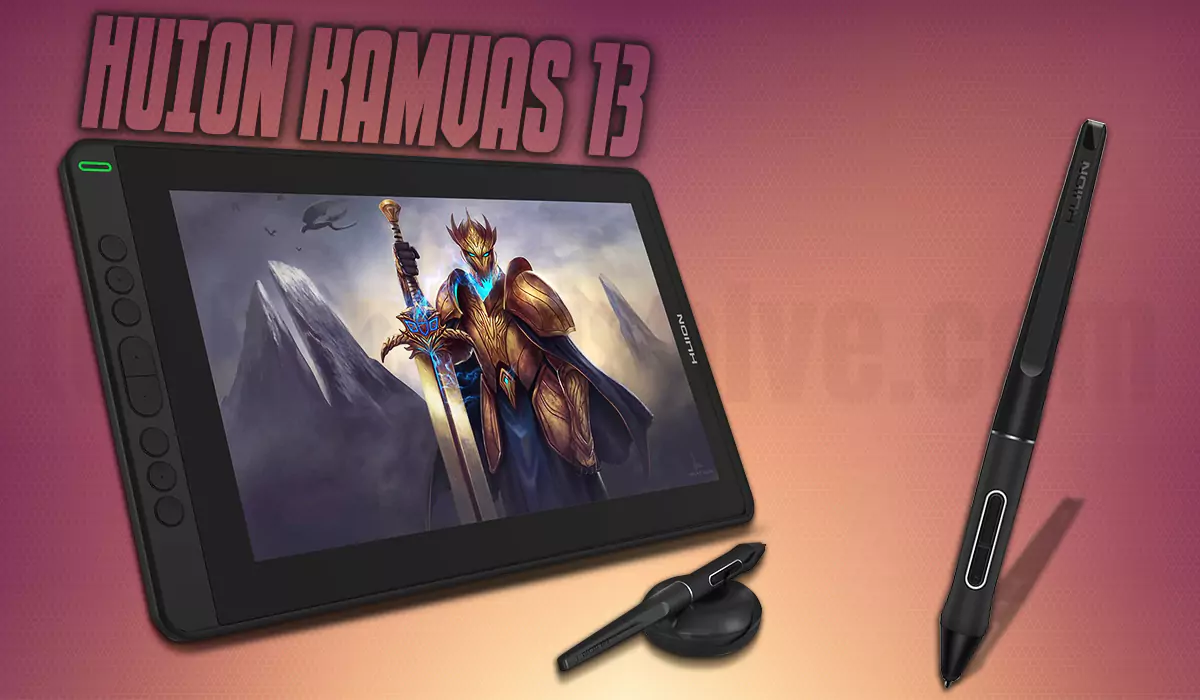 Kamvas 13 is the most versatile choice if you are looking for a natural drawing experience. It has a seamless glass and screen that is a scratch restaurant and ant-glare to prevent distraction and eye damage. Its great pen technology is ultra-responsive and optimized with Capacitive Pressure Sensor, giving you a realistic drawing feel. Huiin Kamwas 13 has 2 Type-C ports that can be easily connected to the laptop. You can also use this for remote learning and many other purposes as it can be easily connected with Android devices and smartphones too. Moreover, it has two customizable shortcut keys to offer a convenient and faster workflow.
Benefits of HUION KAMVAS 13:
Easy Cable Connection
Premium Pen Technology
Full Laminated screen
7. XPPen Artist13.3
If you are looking for a best drawing tablets for beginners, then XPPen Artist13.3 is the best choice that won't disappoint you. No more virtual parallax and distractions now; XPPen Artist13.3 has a seamless, fully laminated screen that enables 60 degrees of tilt function to create a smoother shade and various transition effects. It has a sleek Red Dial interface with 8 fully customizable shortcut keys to create powerful and vivid images. It is compatible with Windows 10,8,7(32/64bit), Mac OS X 10.10, and higher versions. You will never lack anything with XPPen Artist13.3, as it is perfect for online education, professional design, and video editing.
Benefits of XPPen Artist13.3 :
8 fully customizable shortcut keys
60 degrees of tilt function
Fully-laminated Screen
8. GAOMON PD2200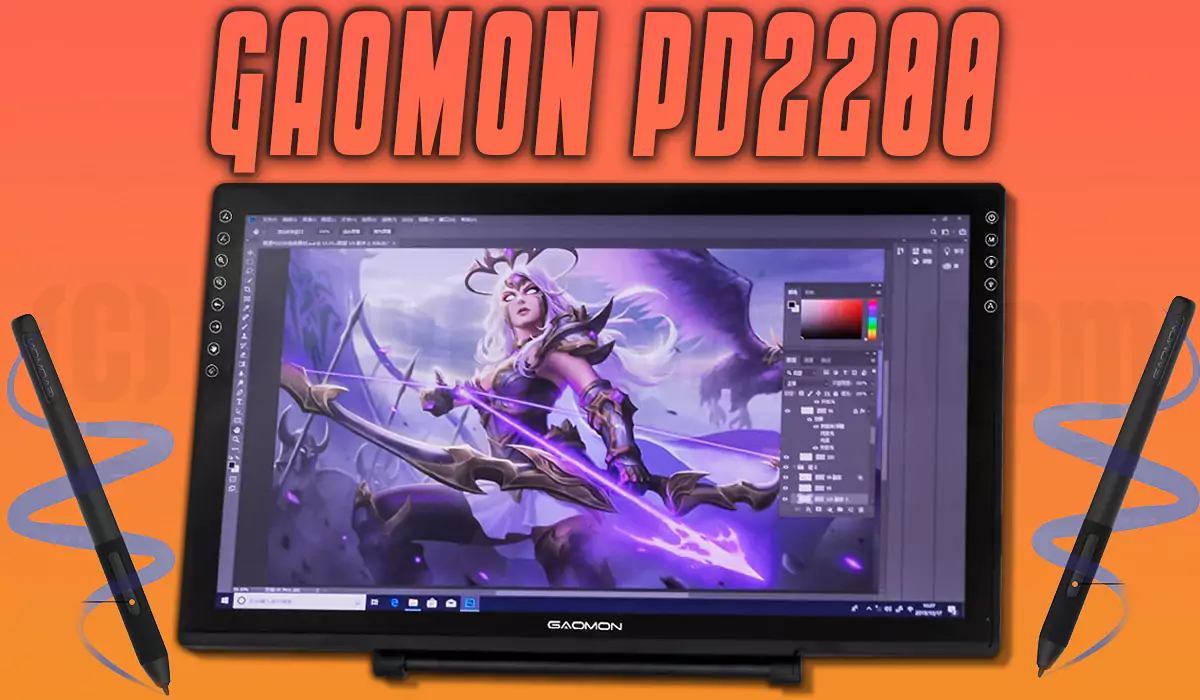 GAOMON PD2200 is a pro-level graphic tablet that can be used for educational purposes as well as remote meetings. You can easily create professional digital drawings, animations, 3D drawings, art sketches, and much more. With fully HD laminated, it has a stylish glass design with 8 touch keys and an antiglare screen to avoid dust and protect the eyes. It has 8192 battery-free pens configured with a tilt support function for superior control and seamless drawing. You can even adjust hue, color effects, saturation, and many more. It works fine with almost every laptop with Windows 7/8/8.1 or above, Mac OS 10.12, and is also compatible with the majority of art software such as SketchBook Pro, illustrator, and much more.
Benefits of GAOMON PD2200:
FULL GLASS STYLISH DESIGN
8192 LEVELS PRESSURE & BATTERY-FREE PEN
Efficient OS and PROGRAM COMPATIBILITY
9. UGEE M708 V3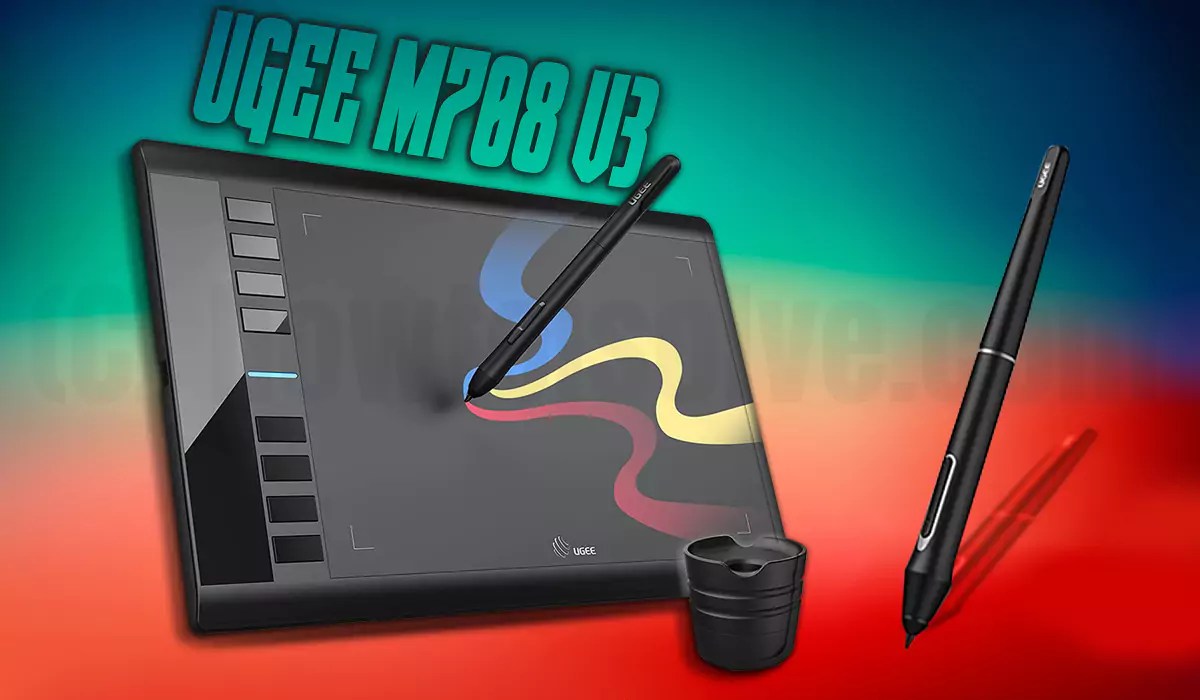 UGEE M708 V3 is your go-to graphic tablet that will fulfill your basic requirements for education, drawing, and meetings. It is suitable for beginners as well as professional artists. With a 10 x 6 inches large active drawing space, you can easily explore your creativity without any hassle. It has a lightweight passive stylus that doesn't require any charging; you can easily draw perfect lines and shapes by applying suitable pressure. Moreover, you can easily zoom in, erase, scroll, and undo things using the shortcut keys. With powerful compatibility, this graphic tablet works fine with Windows 7 and Mac OS 10.10 and above. The best thing is you can get a 1-year warranty on all UGEE products and 24*7 customer support.
Benefits of UGEE M708 V3 :
Beginners Friendly
Large Drawing Area
Powerful Compatibility
Final thoughts,
By now, graphics tablets have become a common tool among illustrators, graphic designers, architects, and many other professions. With the recent advances in technology, they made their way into the world of desktop publishing. With thorough research, we have listed above some of the best drawing tablets for Mac that is compatible with the majority of Mac OS software.
Hope you enjoyed reading the above blog and found it useful to learn about various types of graphic tablets. If you want to share any views or suggest anything regarding graphic tablets, drop your comments in the comment box below.