We know that online radio available as an app in iTunes. Many difficulties and confusion arise when you saw an infinite list for radio apps on your app store, some of the free and pro but not full-featured, so you have to pay for the risk. The radio antenna is a valuable solution for iOS device and other devices. Here I find the best iPhone radio transmitter that's fit in your budget. Most of the radio transmitter manufacturer built with 3.5 mm jack pin, so radio device easily fit your iOS device, Android, and Blackberry device. So keep radio transmitter when you go away from internet coverage. Using this way you can also solve batter drained problem when you tuned radio on Wi-Fi or Data plan internet.
Play Radio via Radio Transmitter on Non-Headphone jack iPhone models (iPhone X, iPhone 8/8 Plus, iPhone 7/ 7 Plus, iPhone 6S/6S Plus) via Lightning Adapter apple giving separately in a kit.
we are happy to help you, submit this Form, if your solution is not covered in this article.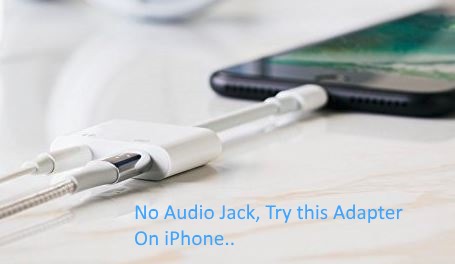 Top Best FM Transmitter for iPhone X, 7/ 7 Plus, 6/6 Plus/6S in deal 2017
Portable radio tuner device by VicTsing for iPhone, iPad: 3.5 mm jec
Wide options to use this transmitter on different device like iOS devices, Tablet, Android smart phone. Easy to pick up and keep it in safe place due to small in size. LCD display windows for easy to choose Radio frequency and 3.5 MM standard audio jack. Less power consume device No hassle to use it in car.
Buy now from here – $9.99
Rechargeable Radio frequency catcher for iPhone or another device
Are you worried about battery drain due to join external device as a radio transmitter, Then you must have to use rechargeable iPhone radio transmitter? No any power consumption from this device, unlimited entertainment when you on drive or car. Small in size, easy to change frequency make it most favorite for radio fans. Find all active radio station in large cities.
Buy now from here – $14.15 [29% off]
Great in design radio transmitter for iPhone, iPad, and others
Classic design, awesome interface, and different color verity more interact who are buying on special features. Fully touch radio transmitter device, 3.5 MM socket audio jack fit number of a device where you want to listen from. Inbuilt 300mAh Lithium battery, Fast charger capability using USB cable gives extra space to the user to use it in Car. Also, play through car stereo and enjoy safe driving.
Buy now On Amazon – $12.95
Radio transmitter inbuilt car mount multi support device
Are you finding a car mount with Radio transmitter (iPhone 6/6S/7/7 Plus/iPhone 8/8 Plus/ iPhone X radio docking station), then this is the best for you. Connect 3.5 MM audio radio transmission jack port to your iPhone or another device. Risk-free stand power up your car driving by easy to change frequency from bottom mount base.
Buy Now from here – $19.95
Wireless Radio transmitter for iPhone 6/7/8/10 and another iOS device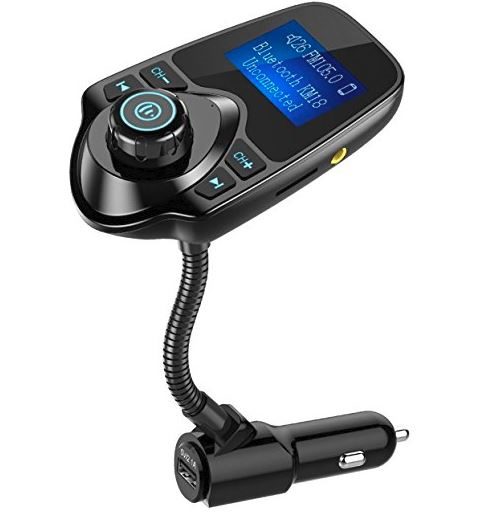 Multifunction device not only radio transmitter but you can also call from it. Hands-free radio is tuning and Call very useful in Car when you on a drive. Bluetooth enabled Wireless transmitter with Micro SD card, TF card reader gives the amazing experience. Unusual designed from other Best iPhone 6 radio transmitter.
Buy Now from here – $18.99
Now, which you like most from the above Best iPhone 6 radio transmitter all time by reviews and extraordinary functions.
Premium Support is Free Now
We are happy to help you! Follow the next Step if Your Solution is not in this article, Submit this form without Sign Up, We will revert back to you via Personal Mail. In Form, Please Use the Description field to Mention our reference Webpage URL which you visited and Describe your problem in detail if possible. We covered your iPhone 11 Pro, iPhone 11 Pro Max, iPhone 11, iPhone 8(Plus), iPhone 7(Plus), iPhone 6S(Plus), iPhone 6(Plus), iPhone SE, iPhone 5S, iPhone 5, iPad All Generation, iPad Pro All Models, MacOS Catalina or Earlier MacOS for iMac, Mac Mini, MacBook Pro, WatchOS 6 & Earlier on Apple Watch 5/4/3/2/1, Apple TV. You can also mention iOS/iPadOS/MacOS.
Jaysukh Patel is the founder of howtoisolve. Also self Professional Developer, Techno lover mainly for iPhone, iPad, iPod Touch and iOS, Jaysukh is one of responsible person in his family.
Contact On: [email protected] [OR] [email protected]