🗓️
September 14, 2023
By ✍️
Jaysukh patel
If you want to connect multiple screens such that all of their displays behave as a single screen, then you can use a screen extender. It becomes easy to rearrange each of their screens and manage tier work. The good news is that cutting-edge screen extenders are available for the latest MacBooks and laptops. They boost the viewing experience, whether for work, gaming, movie watching, or other requirements. Moreover, there is no compromise in the image and video quality.
You need to receive an all-inclusive on different screen extenders for MacBooks and laptops to make a judicious buying decision. You can simplify your search for these screen extenders by selecting the most suitable one from the selections here:
Also Read: Best MacBook Accessories
Best Screen Extender for MacBook (Double, Triple screen)
1. FICIHP 13.3″ Laptop Screen Extender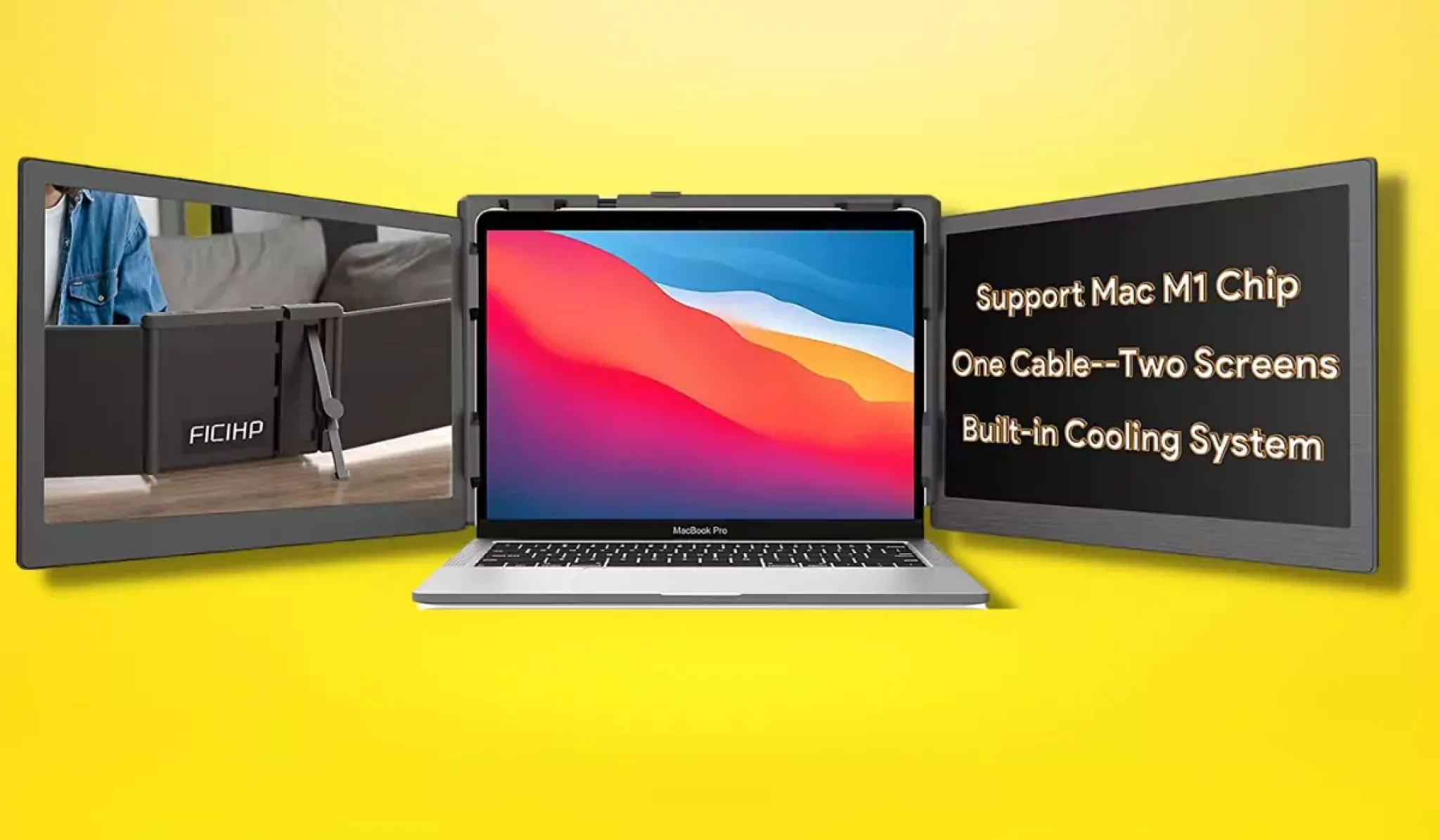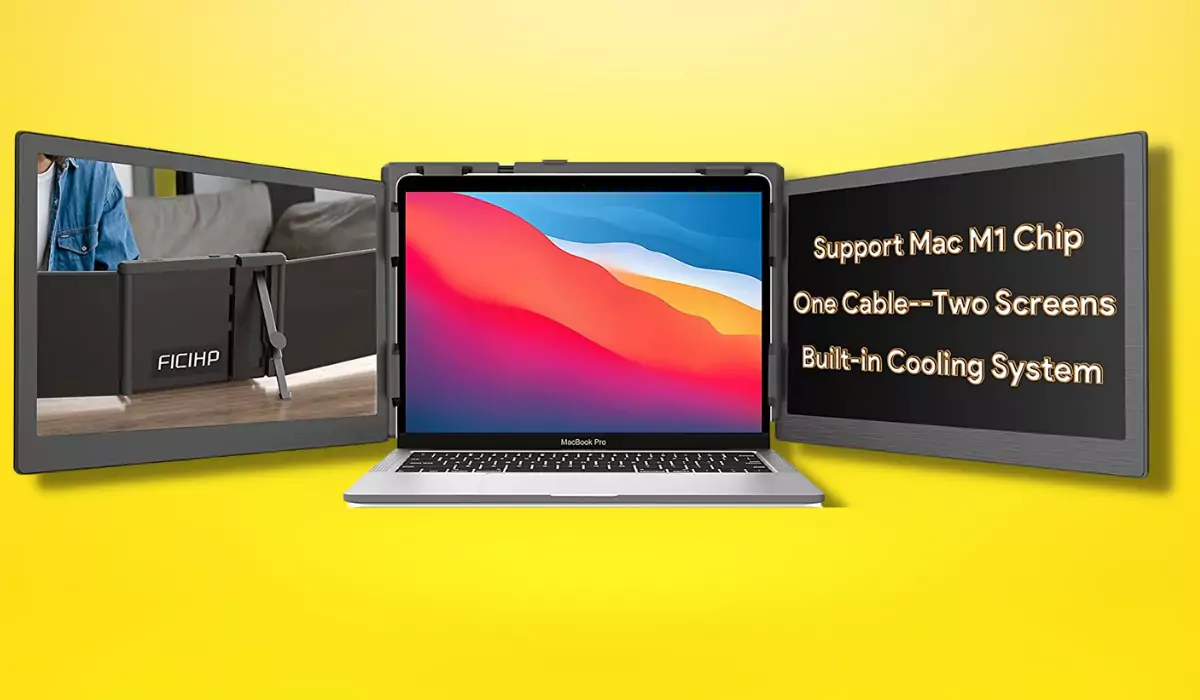 SPECIFICATIONS:
This screen extender only requires a Type-C cable to connect to your compatible devices easily. It perfectly supports frame laptops of sizes 13 inches to 16 inches. It can connect M1 chip Macbook. The included stand on the monitor's rear part offers comprehensive stability and support. Turning the dial can easily vary the length to the anticipated height.
With this extender, it is easy to expand a laptop to multi-screen synchronization and multi-screen differential display. You can benefit from all features of this FICIHP screen extender by placing a quick Amazon order and having it delivered to your location.
2. TeamGee 12" Full HD IPS Display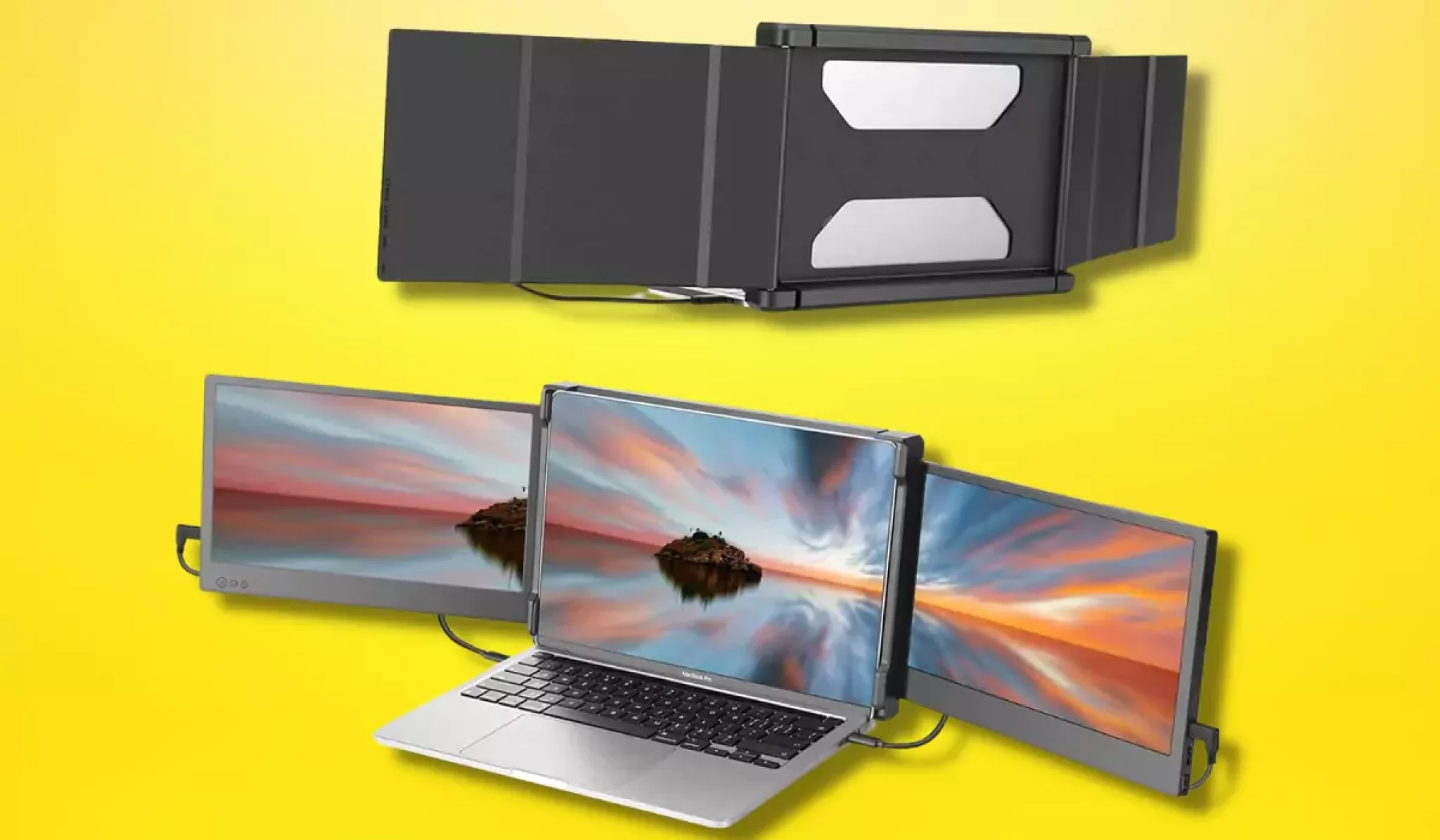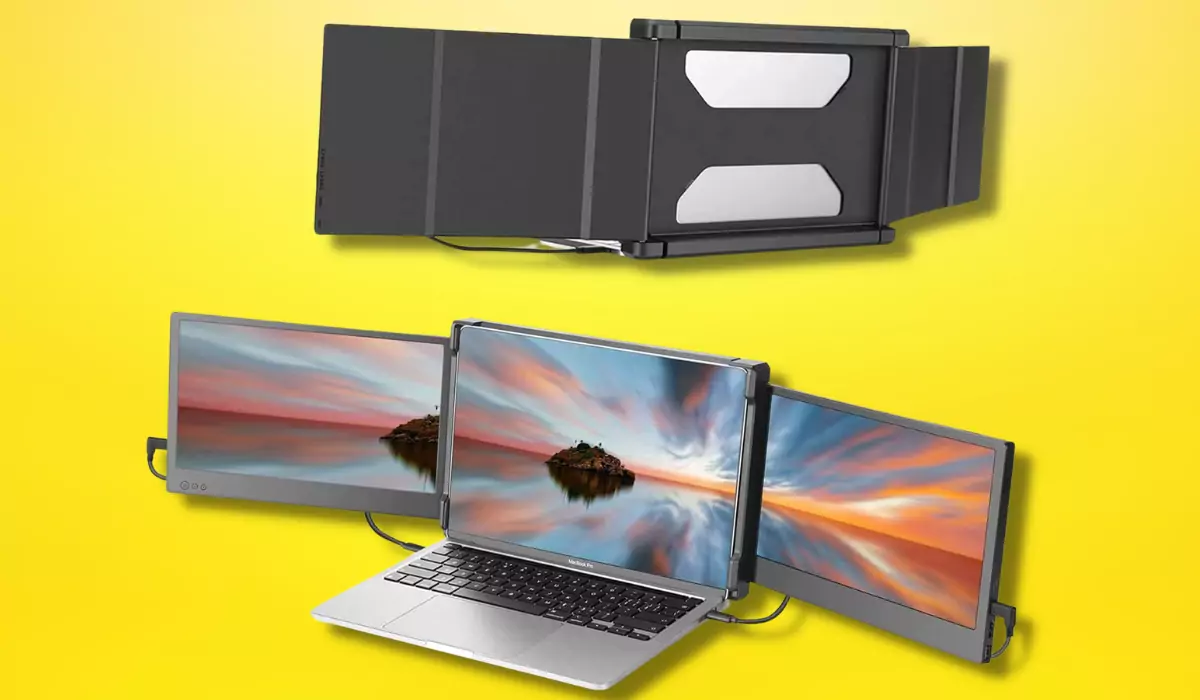 SPECIFICATIONS:
The Full HD portable laptop display mentioned offers an immersive and vivid viewing experience. You can easily vary the setting for your desired viewing preferences. It is quite easy to mirror or extend your laptop display. Moreover, you can easily vary its brightness and the speakers' volume. Alternatively, you can use the eye care mode to benefit from a comfortable viewing experience.
You can easily rotate the monitor from 0° to 210° for your presentations and meetings. It is easily compatible with Chrome, Windows, Switch, and Mac. Make sure to place a rapid Amazon order for this TeamGee display to explore its useful functionalities.
3. New SideTrak Swivel Attachable Portable Monitor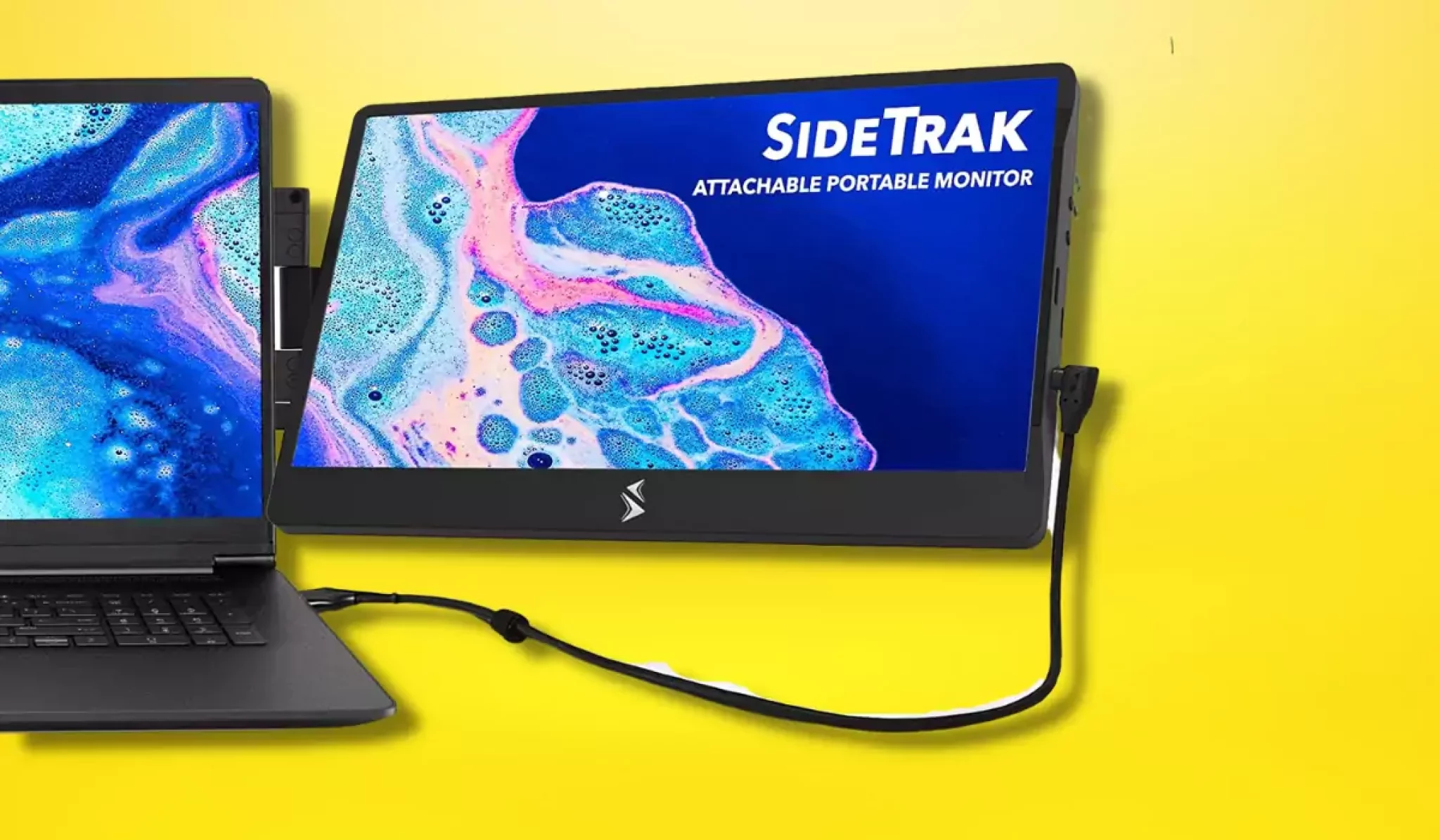 SPECIFICATIONS:
This portable monitor can safely attach to the rear part of your laptop. After setup, it combines the productivity of working simultaneously on two screens. It is seamlessly compatible with most operating systems and devices, including PC, Mac, PS4, Chrome, Switch, and Xbox.
Due to the robust magnetic connection, you can easily pick your laptop up while the extender is still open. Moreover, you can easily move it to other rooms without taking down your entire setup. This portable monitor can help you to provide the maximum possible features by simply placing an Amazon order and having it delivered to your doorstep.
4. P2 Triple Portable Monitor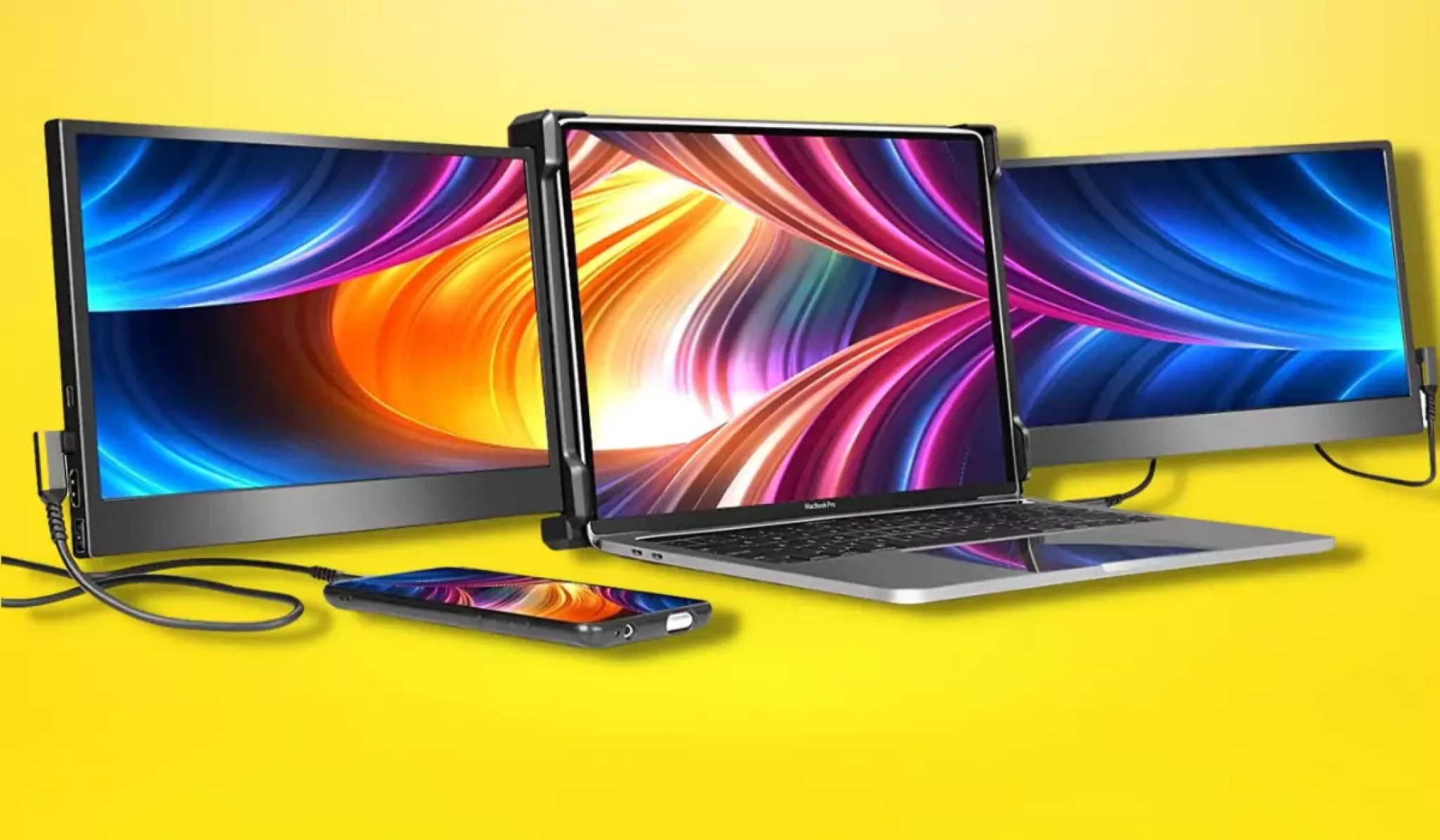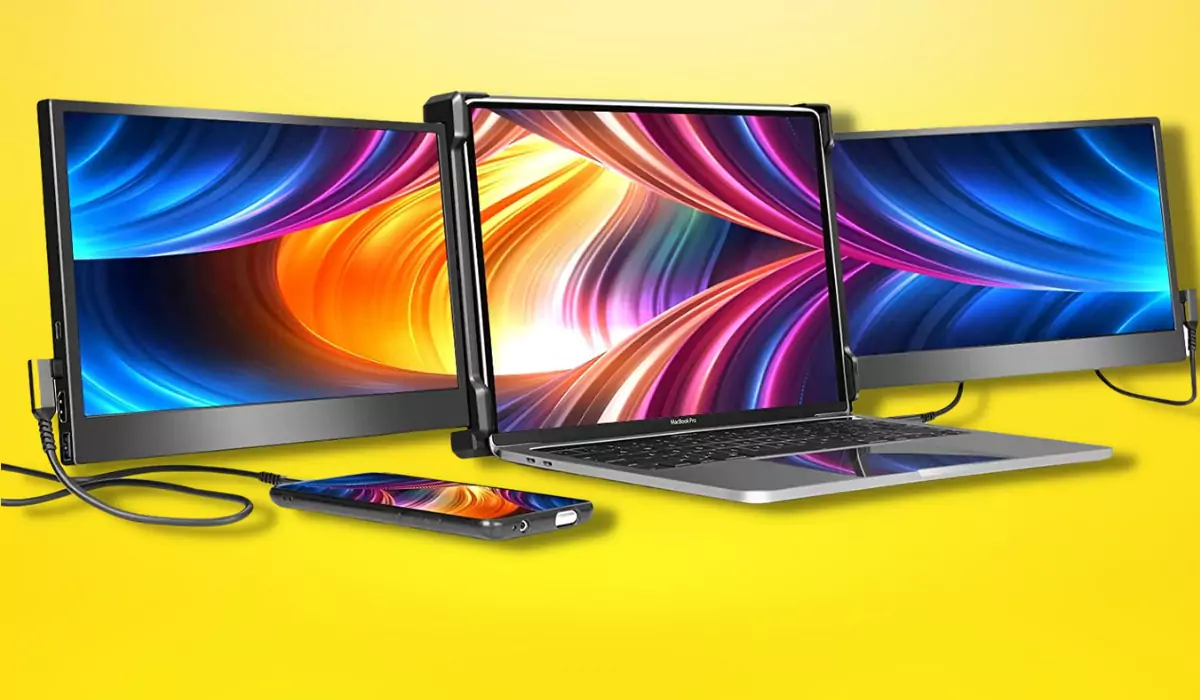 SPECIFICATIONS:
REASONS TO BUY:
Each screen in this monitor setup is implemented with two Type-C (Power Delivery and Display), an HDMI, and a USB 2.0. Every connected screen works independently. It is straightforward to vary screen brightness, audio volume, and every personal setting. The maximum extending angle is 207°.
It is suitable for laptops with sizes ranging from 13 inches – 16 inches. Moreover, it is compatible with most OS like PC, Mac, Linux, Windows, Android, Xbox, PS5, and Switch. The above triple portable monitor provides great features meeting your needs, and you can benefit from them by placing an Amazon order.
5. Ficihp X2 12″ Detachable Tri-Screen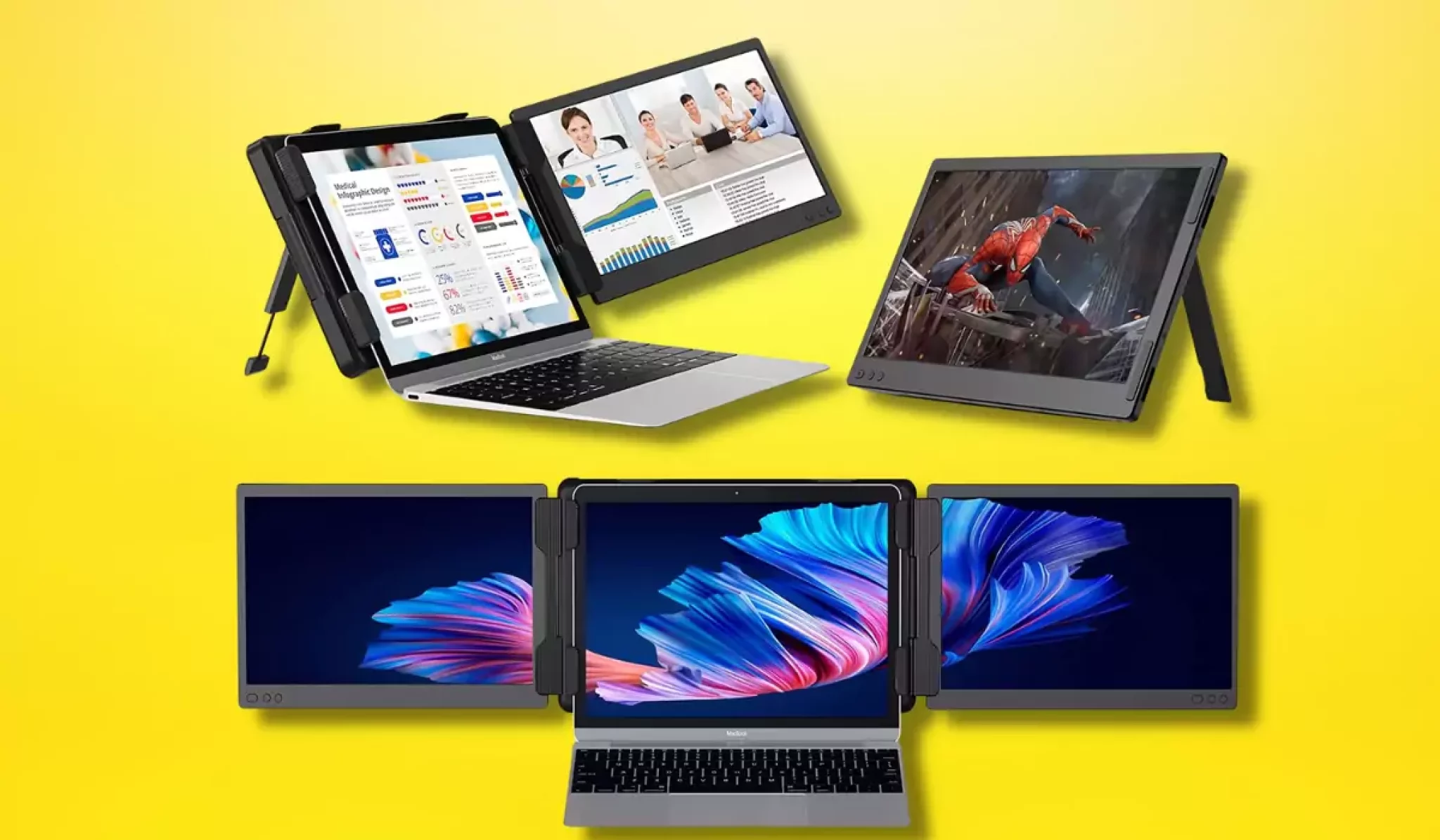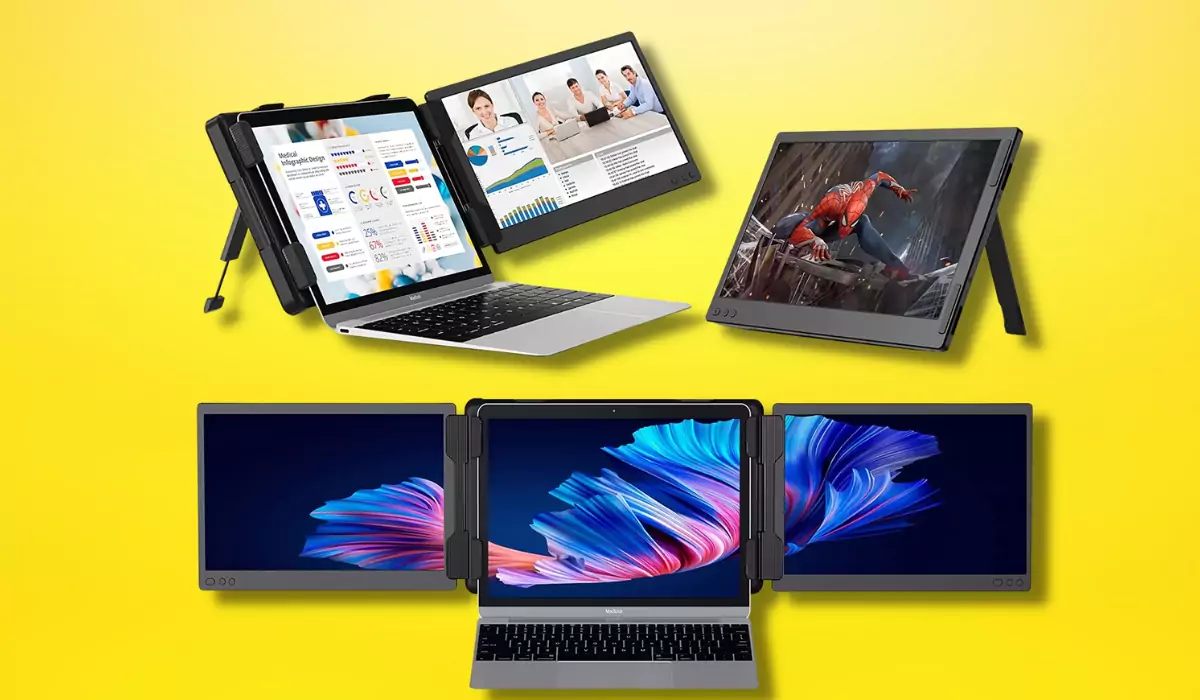 SPECIFICATIONS:
All screens in this Ficihp extender can be removed as a single screen by placing it on the desk. So, you can independently switch between triple screens, dual screens, or single screens. The removable and 270° rotation helps you share your screens by removing or turning them horizontally. The four included speakers offer an awesome listening experience.
Extending your laptop to a multi-screen differential and multi-screen synchronization display is easy; so that you can handle various tasks simultaneously. This tri-screen monitor provides maximum benefits by meeting your requirements by placing an Amazon order for it, and you can receive it at your location.
6. Mobile Pixels Trio Max Portable Monitor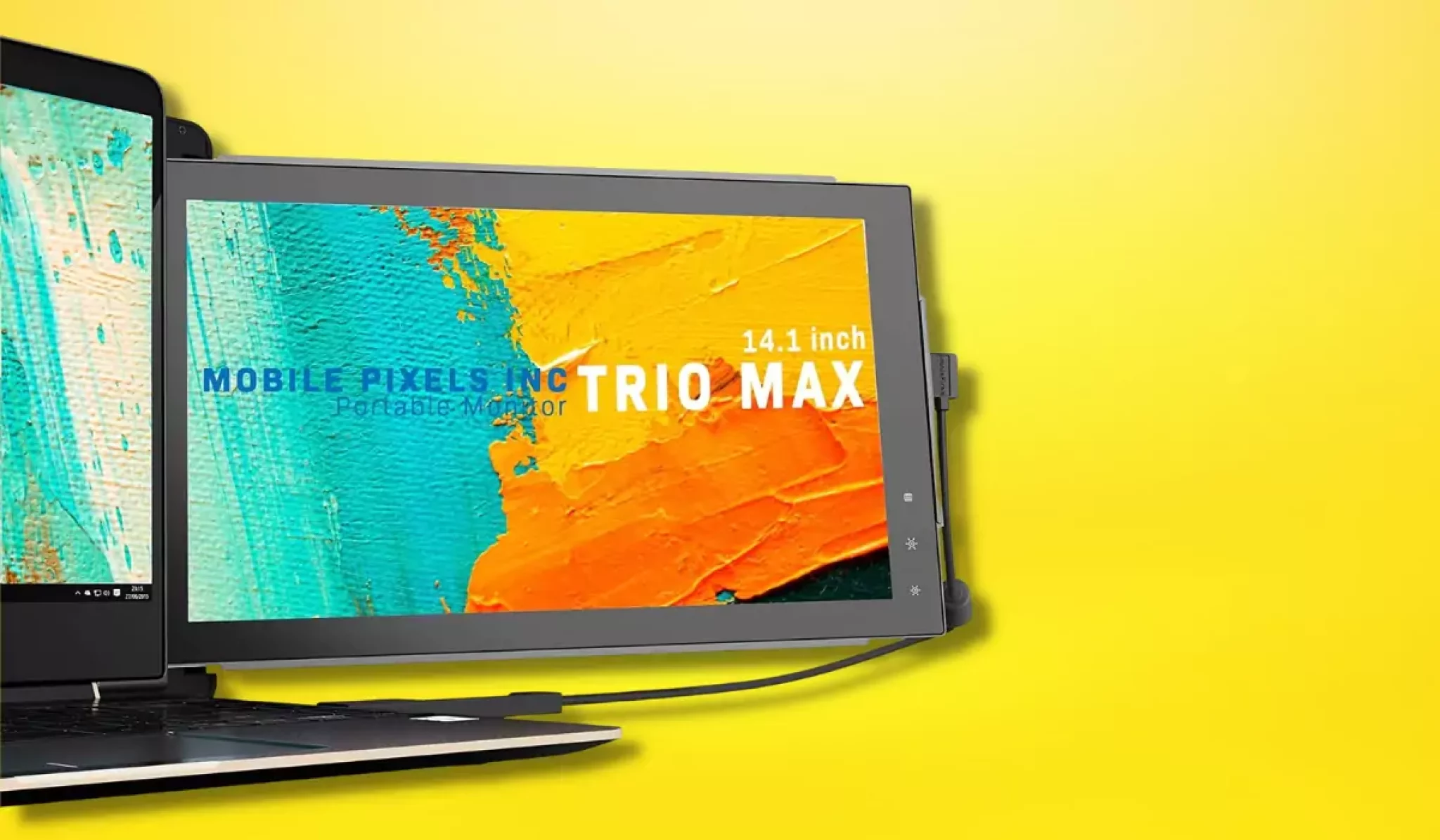 SPECIFICATIONS:
Its IPS widescreen improves the better viewing experience. It can perfectly fit 15 inches to 17 inches laptops. The supported brightness adjustment and Blue light filter on this screen extender reduce eye fatigue. The eye care mode is supported for a comfortable viewing experience.
This mobile monitor can connect USB C, and USB A. Touch-sensitive buttons are included to help you easily control the contrast, menu, color temperature, backlight level, blue light mode, etc. You can get rid of the limitations of a single USB-C port. Make sure to place an instant Amazon order for this Mobile Pixels monitor and receive it at your doorstep.
7. FOPO Triple Portable Monitor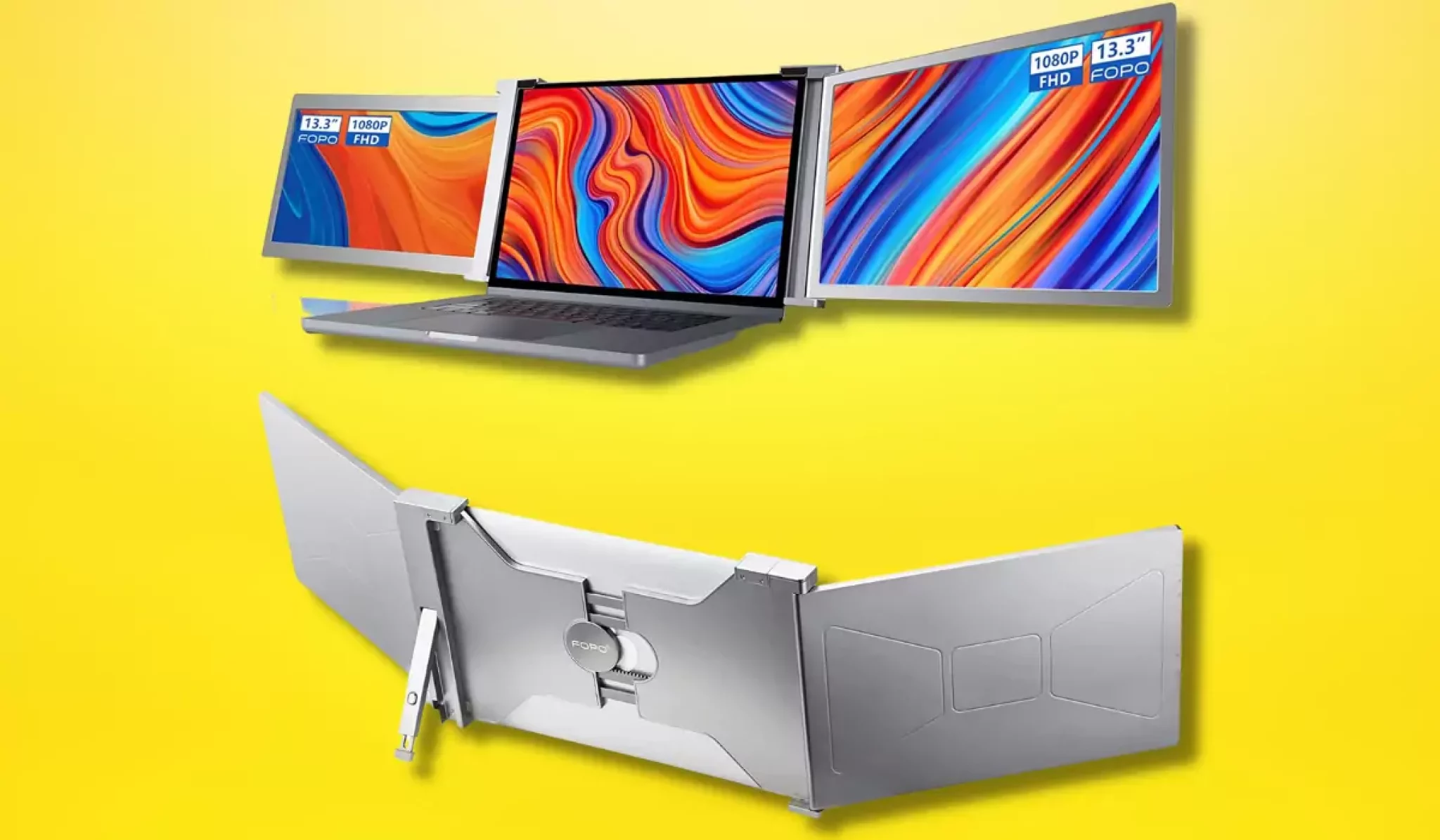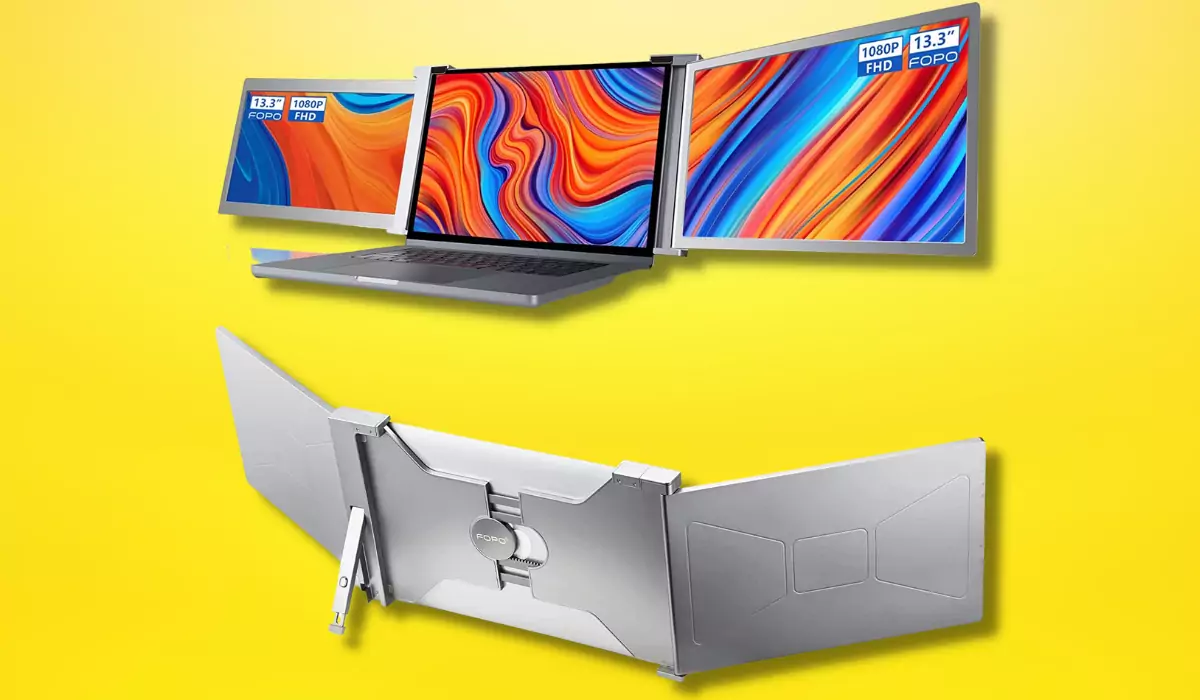 SPECIFICATIONS:
This triple portable monitor is well-known for presenting wide viewing angles and rich colors. The support for 74% NTSC provides sharp images. The low blue light design protects your eyes. Due to the dual laptop screens, you will benefit from an immersive viewing experience. Generally, it suits students, businessmen, designers, programmers, etc., who want more screen space.
Various modes are supported for various screens. These modes are Game, Standard, Text, Movie, RTS, and FPS. You can explore all of its features and benefits by placing a quick Amazon order for this FOPO monitor.
8. New Mobile Pixels Duex Lite Portable Monitor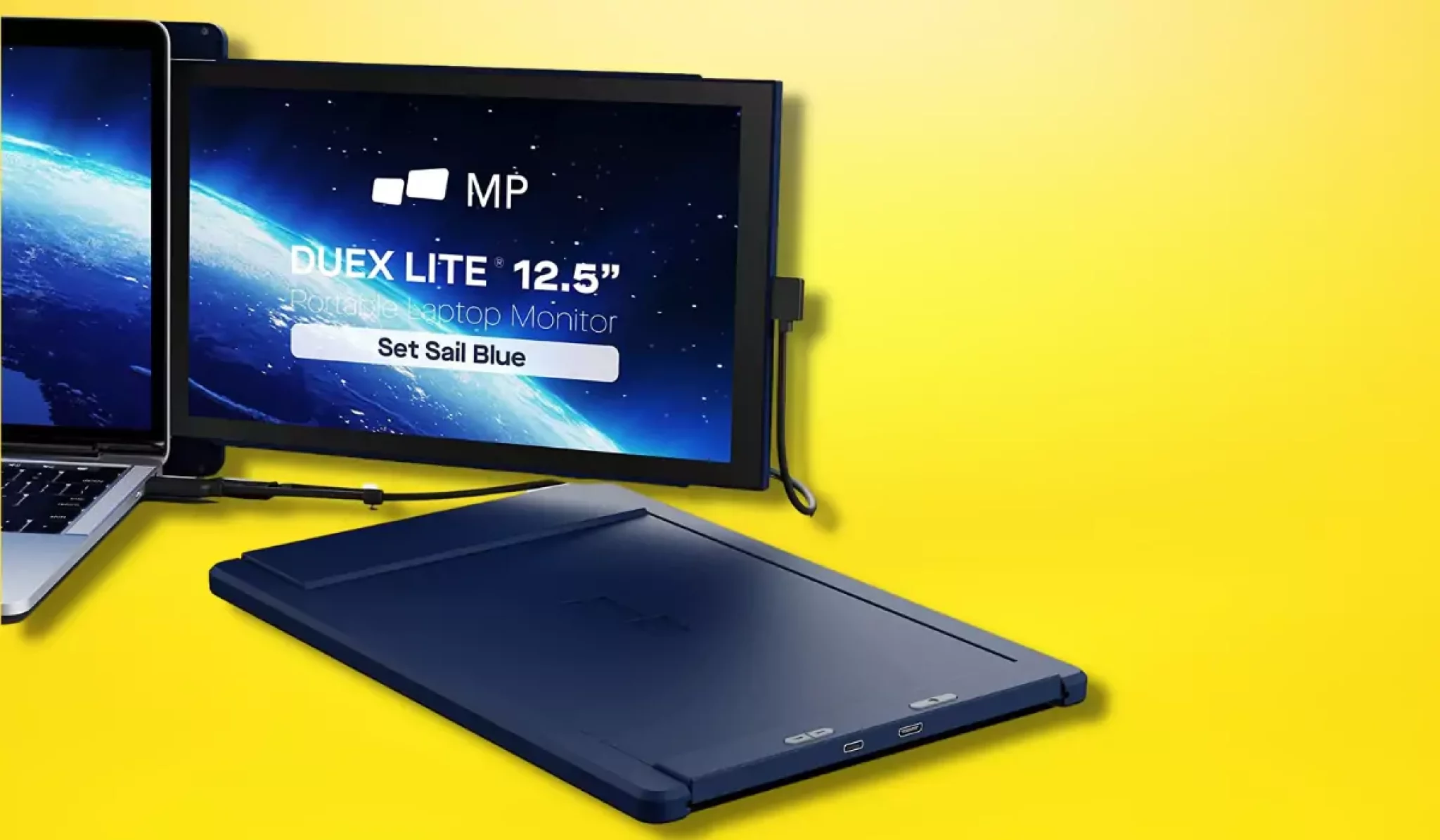 SPECIFICATIONS:
This portable monitor is perfect for 12 inches to 15 inches laptops. A thin bezel extends your view. Various modes supported are kickstand, mirror, portrait, landscape, and dual sliding. The eye-care mode offers eye protection. A Type C cable is included for plug-and-play operation. Generally, this monitor is compatible with USB Type-C and DP Alt Windows & MacBook laptops.
It is completely redesigned to be thinner, lighter, hybrid signals with significantly faster speed and energy-saving operation. This portable monitor can offer you all key benefits to meet your needs if you place a quick Amazon order.
Get More: Best Dual & Triple Portable Display for Macbook
The screen extenders help you make the most of your Macbooks and laptops. You will not only enjoy an enhanced viewing experience but also find an enhancement in your work efficiency. Most of them are flexible in terms of monitor setups and viewing alignment. Moreover, most of them are easy to carry around to your office, travel destinations, etc. After you become familiar with all the important considerations for the best screen extenders for MacBook and laptop, you can wisely pick the finest one. So, the above article can assist you in refining your search with the most appropriate screen extender per your requirements.