🗓️
November 28, 2023
By ✍️
Jaysukh patel
For the last few days, Clubhouse App is getting a hike in users, and that's the reason the Clubhouse Social network app crashing (our servers are struggling clubhouse) and Why does my Clubhouse app keep closing when I open it? Like any other app, the Clubhouse App could cause multiple problems, like crashing, getting stuck, won't open at all, or crashing on opening; these are the most common problems like Clubhouse App Mic not working, everyone deals with while using an app. Besides, the solutions are almost identical to fix the app crashing.
In this article, you'll get the answer of, how do you fix a Clubhouse app that automatically closes? Start with restarting the device, and if it didn't work, refer to the below-mentioned tips to fix the Clubhouse app that keeps crashing on iPhone.
Fix Clubhouse App Keeps Crashing
Update: Today's Ongoing Issue on Clubhouse Servers are Struggling in some regions of the world.
Solution #1. our servers are struggling clubhouse: Check Clubhouse Status and Down
Here's the deep investigation on why clubhouse app says Our Servers are struggling and your request failed error while open the clubhouse app on the Phone. also, get more help given in this tutorial.
Solution #2. Is Clubhouse App Server down?- Why is CH not Working
Our Servers are Struggling and your request failed. Please give it a Sec and try again Thank You!
Due to the phenomenal Clubhouse App growth, Today server failure, perhaps due to a power outage. Possible Storms, natural disasters, and Server regionwide power breakup make the CH App server down. hence, Clubhouse servers are struggling to keep up. Many Features won't work in the CH app likewise unable to create a Room or can't join the new Room etc.
so what we should do? Wait for a while and try again later. in more, we can use Clubhouse's social media alternative app. For example, we can switch on the Twitter app but it's a text-based app while we all now doing communicate into the Clubhouse audio chat app.
Firstly, determine the by visiting the link. If there's any issue from their end, none of these will work unless they fix it. Or Directly contact with the Support from Register email in Clubhouse. [To Register your Email address, Open Clubhouse App > Tap on Profile at top Right corner of the screen > Tap on @ and Submit Email to Verify from your Mail inbox.] Now Share issues with support [support@joinclubhouse.com] with Your username, Original name, Error Code with Screen also Also specified countries the USA, Australia, Canada, UK, and worldwide.
here's Detailed information to check running issues on the Clubhouse app Official and Get Technical help from Free Clubhouse Support here.
Solution #3. Force Close Clubhouse App and Reopen
You may have already restarted the Clubhouse App upon crashing or not responding, but still, if it didn't do any good, I'd recommend you to force-restart the Clubhouse App. Here's how to force close the Clubhouse app.
On iPhone and iPad without Home button, bring the app switcher [Swipe up the finger from the bottom edge to top] on the screen and swipe up the Clubhouse app.
On iPhone and iPad with Home button, double-press the Home button and swipe up the Clubhouse app.
Once Disable VPN on your iPhone if is tuned on, retry to use the clubhouse app because sometimes, virtual private network conflicts connection between the server and our device. So let's follow the steps below.

Open Settings app > on the screen, you can see the VPN setting exactly under the personal hotspot tab > Disable VPN. That's it.
Clubhouse App keeps crashing when I am a Speaker
if you are using the clubhouse app as a speaker in a Clubhouse room of Clubhouse Club, at that moment CH Android or iOS app crashes, what will you have to do? First thing is that try to Uninstall the Clubhouse app and re-install it again. if still does not work then you should contact customer support and see if they can help.
Update Clubhouse App
The newer security patches and improvements tend to sort out significant bugs reported recently. Further, they also add new features to engage their users. If you haven't updated the Clubhouse app yet, make sure to get it done as soon as possible.
On iOS/iPadOS Devices,
Launch the App Store on iPhone/iPad.
Tap on your profile icon.
Please scroll down to the Clubhouse App and Update it.
Force close app from app switchers and Re-Open Clubhouse app from your Phone home screen.
Solution #4. Update Your Device
Likewise, iOS, iPadOS, and Android should be updated to avoid multiple apps and features. Doing so will eradicate the dozens of unknown errors too. Most of the users keep the auto-update enabled, but still, you should check for the updates manually.
To Update iOS/iPadOS,
Go to the Settings app.
Tap General.
Select Software Update.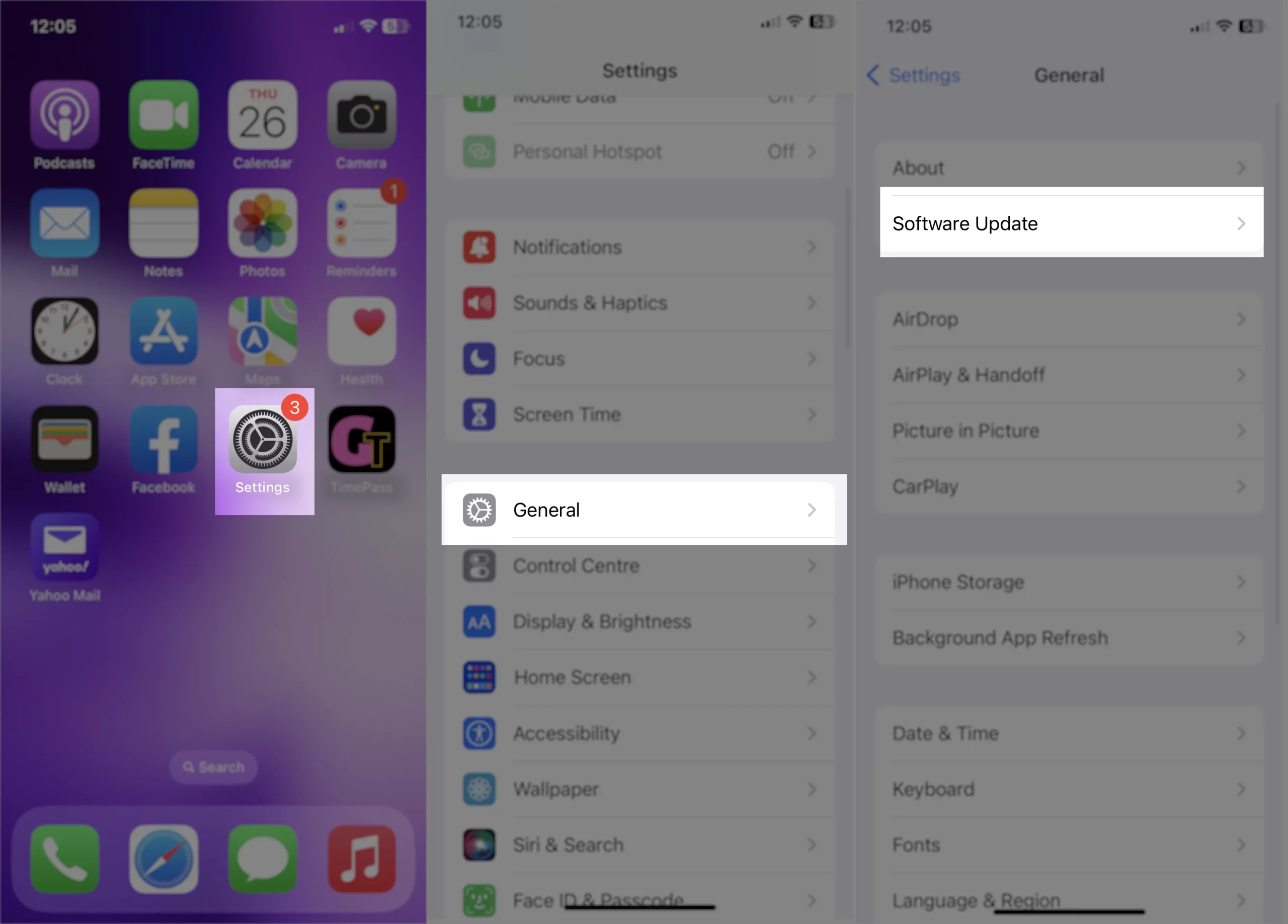 Latest iOS/iPadOS firmware required to run App smoothly. I recommend you kindly update your device OS (operating system). As per my knowledge, iOS 17 is a stable version for iPhone users and iPadOS 17 is for iPad users. after did this, Clubhouse App doesn't work as you expected. Let's go to the next clue.
Solution #5. Restart Your Device
Another worth trying solution to fix a Clubhouse app that automatically closes is to force-restart your device. The new generation phones come with a non-removable battery; therefore, you cannot calibrate the battery. However, force restarting the device will do the same.
To Force Restart iPhone, iPad,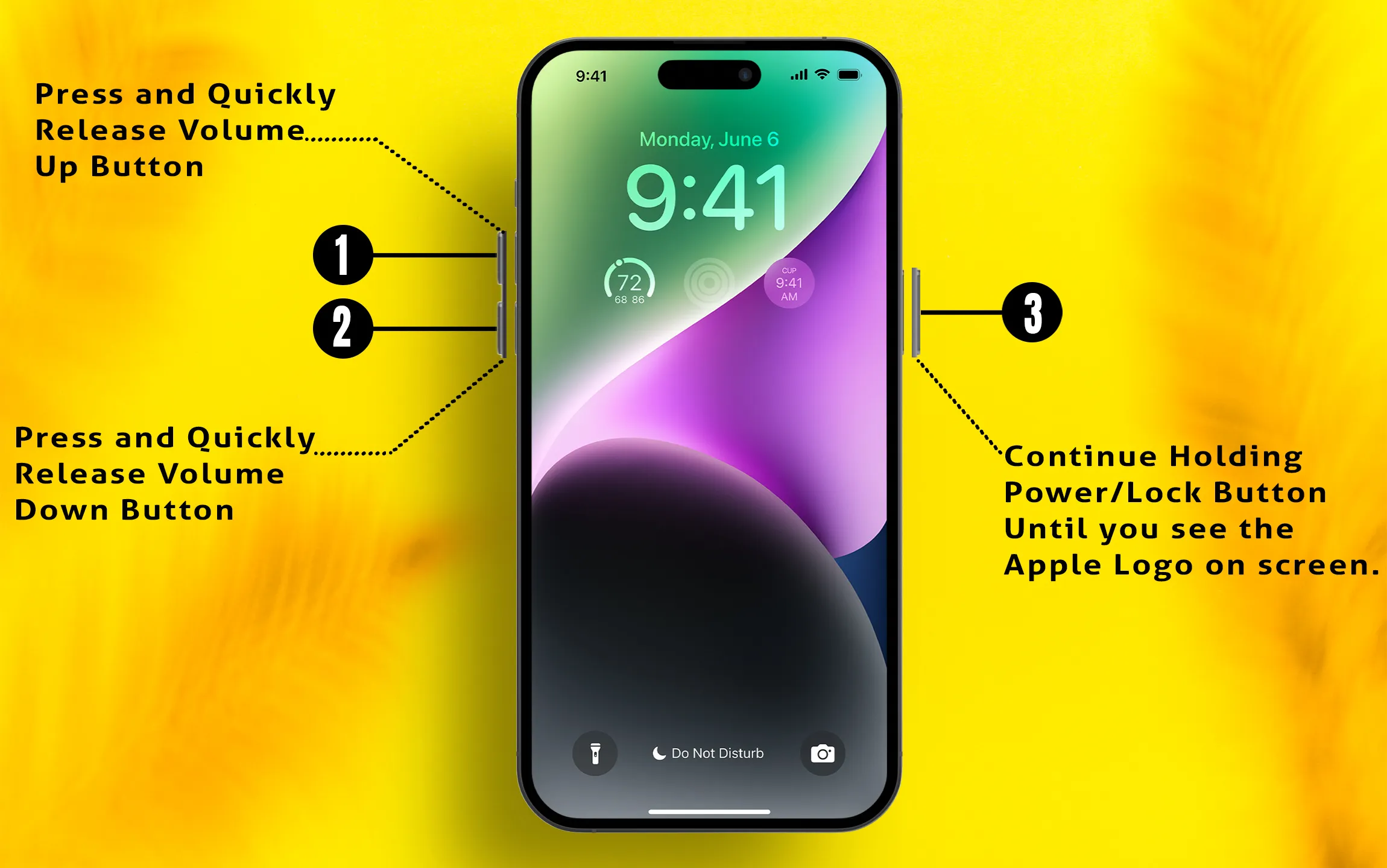 iPhone 8, or newer, press and quickly release the Volume Up button, now press and quickly release the Volume Down button and press and hold the Side button until the Apple logo shows up.
iPhone 7, 7Plus, press and hold the Volume Down button and Power button until the Apple logo shows up.
iPhone 6S, 6SPlus, or earlier, press and hold the Home button and Sleep/Wake button until the Apple logo appears.
To Restart Android,
Press and hold the Lock/Unlock button and choose the Power Off option.
Solution #6. Check Phone Storage
What factors can cause the CH app to crash on iOS/Android? When it comes to Android phones, low phone storage causes many issues like Apps Crashing; Apps don't respond, device stuck, and more. However, that's not the case with iOS and iPadOS devices, though, it's recommended to leave space for apps and features to run flawlessly.
Now what you can do is, uninstall the apps that you don't need.
Take a look into the Photos app, and remove unwanted videos and images.
Solution #7. Verify Internet Connection
A stable internet connection is mandatory to use Clubhouse App while continuously searching for an internet connection, and the Clubhouse app might work and close itself automatically.
First, make sure the Airplane Mode is disabled. If it is already Airplane Mode is already turned off, then enable and disable it. This will refresh the connection.
The best way to check the internet connection is to open the YouTube app and play any video; if it is working, this might not be an internet-related issue.
Alternatively, try switching the Wi-Fi to Cellular Data or vice versa; this might fix the problem.
Besides, you should also check the Clubhouse App to use the Cellular Data if that's what you're using. Go to the Settings app > Cellular. Scroll down to the end and make sure to enable Clubhouse. Otherwise, it will not work on Cellular data.
Solution #8. Reset Network Settings
Resetting network settings will delete all the saved Bluetooth devices, Wi-Fi passwords, VPN, and APN settings.
Step to Reset Network Settings on iOS 15 and Later Version users
Step #1: Open up "Settings".
Step #2: Open "General" and then tap "Transfer or Reset iPhone".
Step #3: Lastly, tap "Reset" > "Reset Network Settings" > Enter your iPhone Lock passcode and Try after Reboot once. This Process won't erase other important settings, Media, Messages, and more.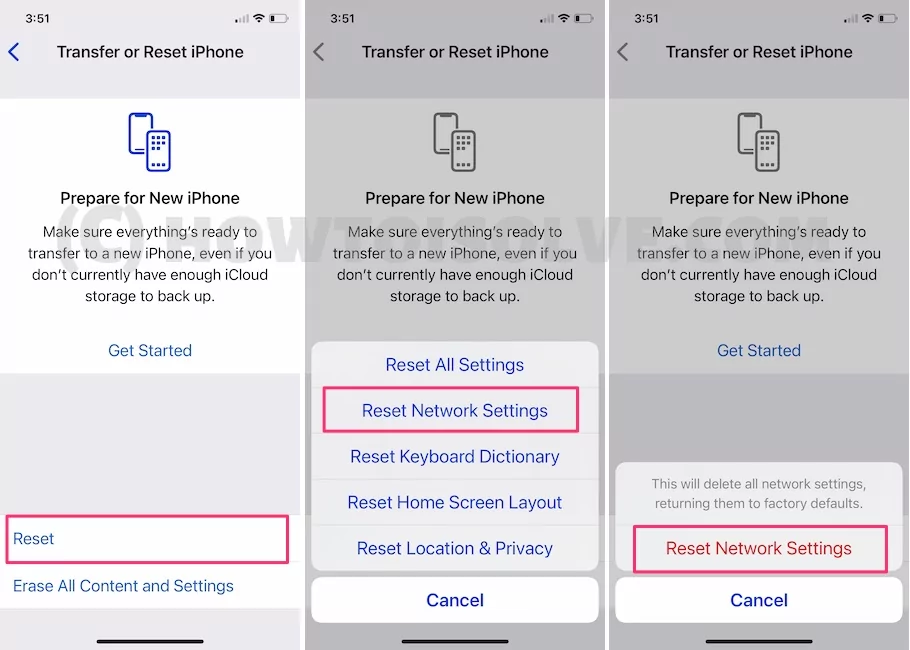 Solution #9. Delete & Reinstall Clubhouse App
Yet none of the workarounds resolved the Clubhouse crashing on iPhone, iPad? Then reinstall the Clubhouse app. Deleting and installing the app will remove all the related data, supportive files, etc., including the corrupted files that are not allowing the app to launch.
Solution #10. Clubhouse Support
if none of the solutions worked, let's send your voice to Clubhouse Support center – Click here to get Clubhouse Audio app Support service. Fill the Below Form with Detailed information on Technical issues.
Give Your Device model:
Running OS:-
App Version:- Settings > General > iPhone Storage > Scroll to Clubhouse App and See app Version. Make sure This app version is matched with the Recent version showing on App Store.
Hey friends, hopefully, you found here a solution for Clubhouse App that keeps freezing or crashing all time. If none of the tricks worked for you and you found tricks from others, share with us. We will put in the next update. Thanks for your golden time spent with us!!