🗓️
August 31, 2023
By ✍️
Jaysukh patel
While writing this article, a new user cannot just sign up for Clubhouse App with an existing user invite. Ask your friend or colleague to invite you and then Sign Up. You might have heard that Clubhouse is only an audio-based social media app, not a chat or anywhere. Conclusively, without a Microphone, the Clubhouse won't work at all.
Wondering how to fix the Microphone not working on Clubhouse, a few workarounds could relieve the microphone issue of Clubhouse. Here's what you can try right now.
8 Solutions to Fix Clubhouse App Audio Not Working
Important note!
A microphone icon is in the room only showing when you are a Room Creator [Moderator, and Speaker as First Person]. If you are a listener and want to say something in the room, then Allow Permission to participate as a speaker. By, Raising your hand, the Moderator of a room invites you as a speaker; after joining as a speaker, you can see the microphone icon at the bottom corner and Start speaking in the room. and mute and unmute yourself on the Clubhouse app.
Solution #1. Force Close Clubhouse App & Re-open
You are starting the troubleshooting by force-closing the Clubhouse app. Please force close all the applications, including the Clubhouse; It Might be your iPhone microphone is used by other apps running in the backgroud. Plus, it would be best to close all the apps from the background once daily to keep the device smooth and fast.
Solution #2. Allow Microphone Access to Clubhouse App
Without granting permission to Clubhouse App from iPhone, there is no way the app can access the Microphone. These settings are stored in the Privacy section of the Settings app on the iPhone. Follow the Below steps to Quickly Enable or Disable Microphone for Clubhouse App.
Step #1. Go to the Settings app on your mobile.
Step #2. Scroll down the screen to tap on Privacy & Security.
Step #3. Tap the Microphone section.
Note: if the Settings are grayed out, follow the other restrictions and manage it easily on your iOS Device.
Step #4. make sure Microphone permission is turned on next to Clubhouse App. Please turn to the right side to allow microphone access to the clubhouse app in iOS.
Solution #3. Check Screen Time Restrictions for Clubhouse App
If the Privacy Settings for Clubhouse App is correctly set, verify the Settings app's screen time restrictions on iPhone. Apple introduced Screen Time restrictions to block the apps.
Step #1. Open the Settings app on your iPhone.
Step #2. Tap Screen Time.
Step #3. Tap Content & Privacy Restrictions.
Step #4. Select Microphone.
Step #5. Set Allow Changes to On. And from the list of Apps toggle on Clubhouse App.
If you can't see Restriction settings over here, create a Private room In Clubhouse App and Allow Microphone access to Clubhouse App.
That's it.
If it doesn't work, turn off the Screen Time for all the apps.
Or
Also, Try After Delete and Re-install Clubhouse App on iPhone. Then log in again with your Phone number and Allow Microphone permission as you set it up on the screen.
Solution #4. Restart your Phone
To clear the processor and system of the iPhone, here's how to do it. Depending on the iPhone model, follow the steps and restart the device.
Steps for iPhone 8 or later,
Press and quickly release the Volume Up button, press and quickly release the Volume Down button and then press and hold the Side button until the Apple logo appears.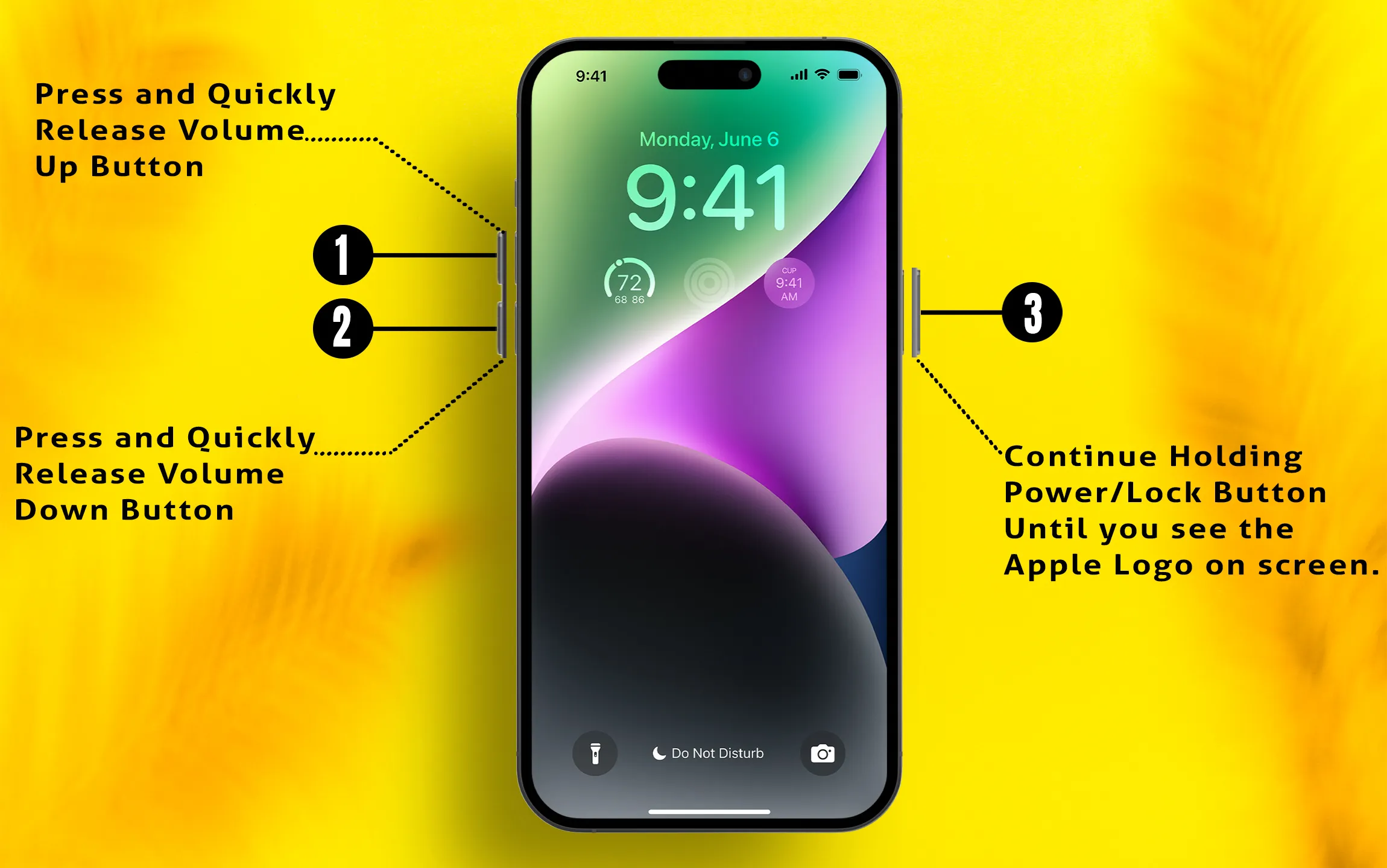 Solution #5. Try Your iPhone Mic with Other Apps
Many apps installed on the iPhone need a Microphone, like Phone Apps, WhatsApp, Facebook, Voice Memos, Snapchat, etc. All of these apps use a Microphone to record your voice, and that's why I'm asking you to try using Mic on any other app; if the Mic is not working with other apps, too, there might be a problem with the Microphone of the iPhone. You might need Apple's assistance to get rid of it.
Solution #6. Try Mic in Voice Memos App
Voice Memos is the best option for checking the functionality of a Microphone. Launch the Voice Memos app on your iPhone and tap the Record button; say in a loud voice, and the Mic should capture your voice. What if the voice memo won't record on iPhone?
Solution #7. External Microphone Doesn't Work
This trick is beneficial when Sound is unclear during the Clubhouse app in discussion. Clubhouse App uses Agora API to facilitate Voice Calling. That means your external Microphone might not support certain features, including the API. In that case, check the external Microphone's compatibility and update the device.
iPhone users can get a clear voice on Apple AirPods Pro and AirPods Max with Noise cancellation for removing background noise.
Solution #8. Contact App Developer
You have sent an Email to Developer, support@joinclubhouse.com and With Your Username, Phone Number and Registered Email, an Error screen for the exact idea.
Also, Find alternate options to the Clubhouse Help center.