Last Updated on May 18, 2023
Sometimes we need to copy all the open website URLs on your Safari browser for Bookmark or Re-open URLs in Safari Windows or Private Safari Browser. Also, that's easy to share with your Friends and save to a document or the Sticky note & Notes app. Otherwise, we can Create a Group Tab for repeatedly opening all the Tabs as once on Browser at any time in just one click.
Earlier MacOS, we used third-party extensions on your Mac, like Chrome browser, but now it's easy to manage multiple Tabs in Safari Mac browser. See the steps below to copy all URLs from open tabs in Safari. Or Save into Group Tab/ Copy Links from Group Tabs on Mac Safari Browser.
Steps for Copy all Tabs URLs and Save a Group Tabs
1→ Open Safari browser on Mac. See the Hide/Show sidebar icon at the top in Browser.
2→ here's the Tabs option we can see all in review, Right-click on Tabs Option > Copy links.
Suppose we don't copy all open URLs But Selected Only, then, Create a Group for Tabs, Add URLs into Group, and Copy URLs from Group created recently, By Right Click on the Group name – See the Below Picture.
3→ That's it. Paste where you save or share in chat or Paste in the document like the Notes app, Sticky app.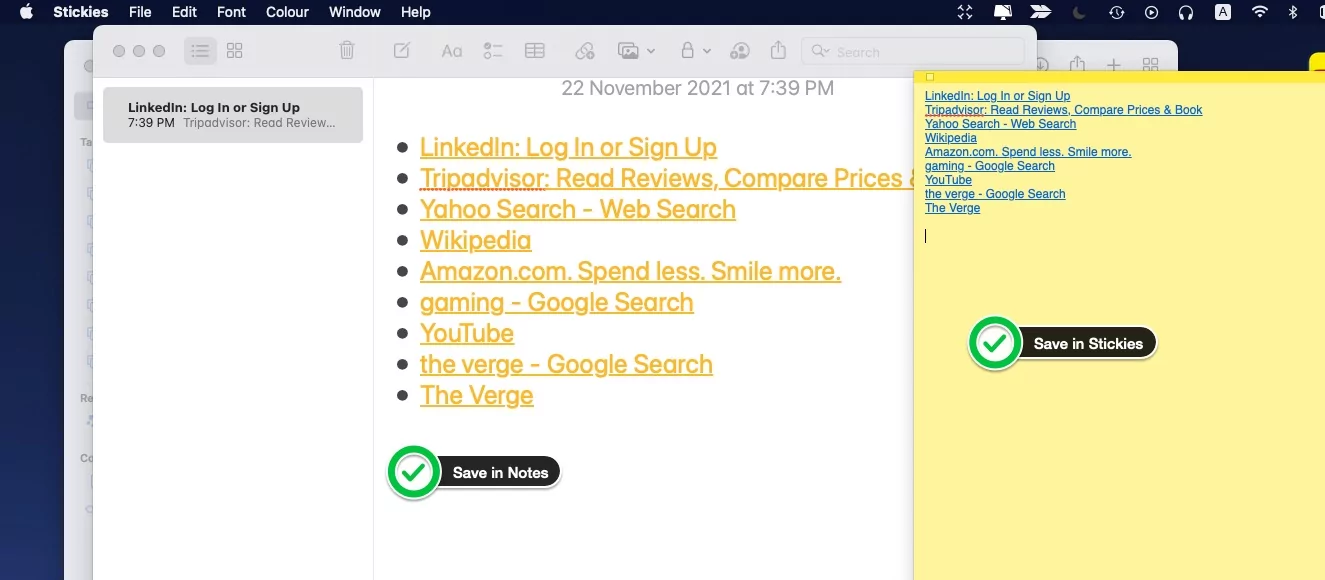 Save all Tabs URLs into Group on Safari Mac
If you have trouble saving the URLs on your Mac then Mac users can create a group of all open tabs and save them in Safari Browser to Re-open when they want.
And Any Time we can copy Those URLs from Group Tabs on Mac Safari.
1→ To Create Group Tabs for All open Website URLs in Safari. Click on Down arrow next to Sidebar view icon.
last option is "New Tab Group with 5 Tabs".
2→ Give a Group Tabs name By Double click on it.
3→ or Access directly under the Sidebar view icon.
Copy URLs from Group Tabs on Safari Mac
1→ Open Safari Mac > Click on Tabs view to open on left side of the window.
2→ Right lick on Group name > Copy links.
3→ That's it.
In the same way, we can copy all Tabs in the iPhone Safari browser. here's a video tutorial on how to Copy all URLs on iPhone Safari.