🗓️
October 12, 2023
By ✍️
Jaysukh patel
Most smartphones and the smart camera give options for temporary changes in camera sound behavior while we capture or click the final picture. Since the latest iOS, Apple doesn't make changes to camera sound on iPhone, iPad, or iPod Touch. Due to some geographic (Japanese) limitations, apple disabled the option for adjusting the camera shutter sound on iPhone by following the rules and users' privacy. If you are not in the region, then you should go with my learning tutorial on alternate ways to enable or disable the camera shutter sound.
These settings will automatically apply to the photo-sharing or social site that comes up with the app's camera capture screen. Most popular are Snapchat, WhatsApp, Instagram, Facebook, Twitter, and all others.
Alternate Ways to Turn off Camera Shutter Sound on iPhone (2 Ways)
Here I prioritize tips from confidence to general manner on the same user's query.
Turn off the Camera Click Sound on Your iPhone
iPhone 15 Pro, iPhone 15 Pro Max: Action button iPhone users can access the Mute/Silent button in the control center. Open the control center > Tap the Bell button to turn on Silent mode. Start capturing photos without a camera shutter sound.
iPhone 15, iPhone 15 Plus, iPhone 14 series & Older iPhones: On the side edge of your iPhone, Pull down the Side button Toggle Switch just above the volume up. You can use it before capturing a photo in the camera app.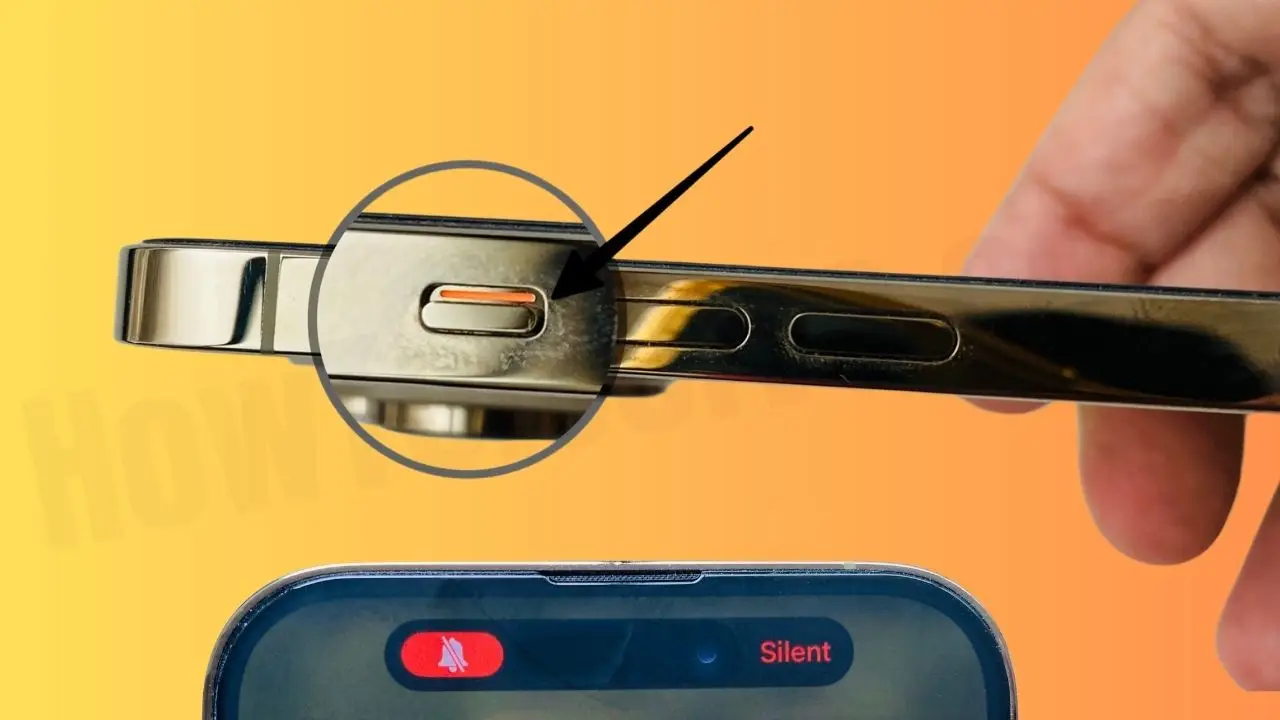 Which Button Position identifies, iPhone is in Silent Mode?
Orange mark on the button toggle gap is visible to us which means the phone is in silent mode. See the above picture.
Using Assistive Touch
Enable assistive touch that will be easy to access within the app, home screen, or lock screen. That means we can use the volume control on any screen. Won't completely turn off the shutter sound, Keep it Low or mute.
Step 1: Tap on the Assistive Touch button from the home screen or lock screen of iDevice.
Step 2: Next, Tap Device option.
Step 3: Then, Tap on the Mute/Unmute Bell icon.
Step 4: Turn toggle off Camera Shutter Sound, Keep it like this.
Some users are not happy with the camera's annoying click sound, or that cannot be changed. Or someone tries to capture photos silently without disturbing the environment.
I hope you got a satisfying solution for the Shutter sound on your iPhone.