🗓️
January 2, 2023
By ✍️
Jaysukh patel
How do I change my primary DNS on iPhone? You need to add a proxy DNS address to improve WiFi connectivity and speed. DNS means Domain Name System it's a keyword related to the server that translates domains to IP addresses Such as howtoisolve.com to IP address. Numerical numbers of sequences that can locate the server on the internet. For, sometimes you've to must require change default DNS Settings of iPhone or iPad – iPhone 13 Pro, Pro Max, iPhone 13, iPhone 12/Pro/Max, iPhone 11 & Earlier all models.
Because DNS, ISP's DNS Servers are not a fast data provider and DNS lookups are performed very slow, these all things might make your browser experience slowly, as well some of the sites may not access from the search engine or some site does not open properly on Safari Browser. Follow beneath post Change default DNS server settings on iPhone and get it easily.
How to Change DNS Settings on iPhone /iPad
Full guide on How do I change my DNS to 1.1 1.1 on my iPhone? Very very simple to change DNS settings manually, you will have to follow my step-by-step guide without any doubt.
Also Helpful: How to change DNS Settings on Mac. or To Clear DNS Cache on Mac.
Step 1. Launch the Settings app, from your iPhone or iPad home screen
Step 2. Tap on the Wi-Fi menu
Step 3. Find Out your WI-FI networks from the available networks on your iOS devices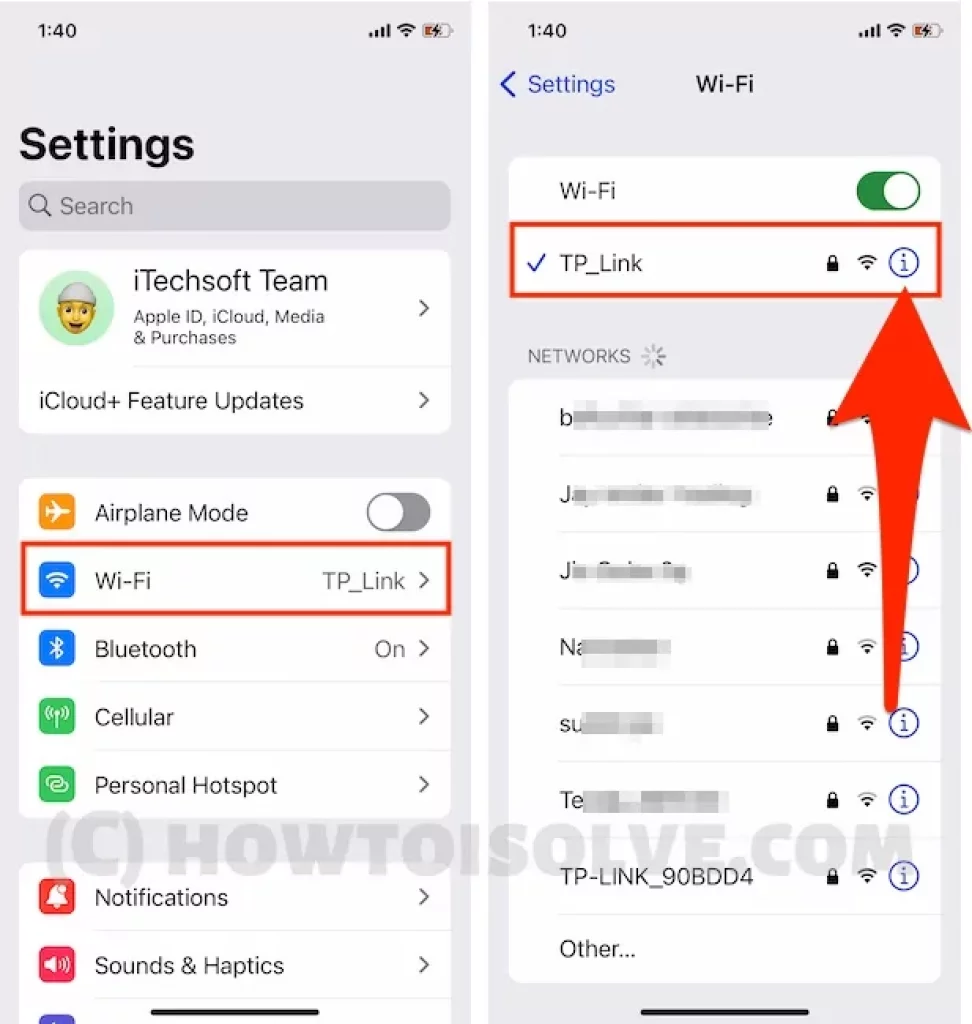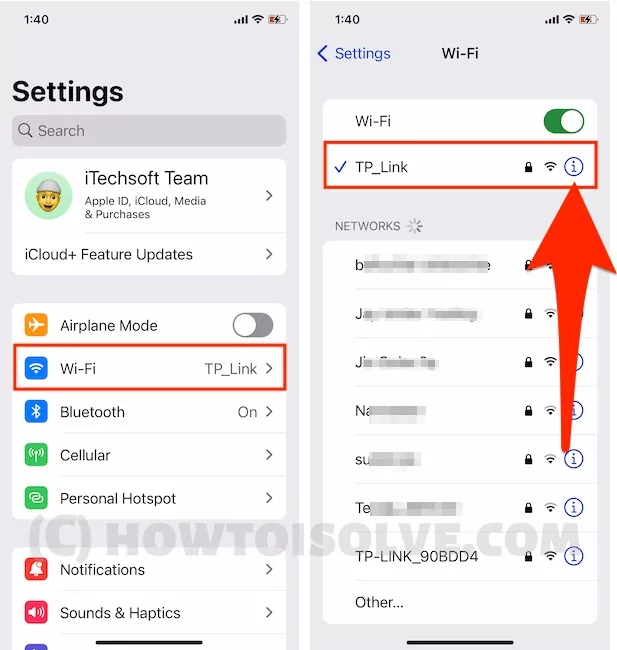 Step 4. Now Tap on "i" button on the right-hand side corner
Step 5. Next scroll down the screen until you don't see the DNS section screen, now tap on the number on the right side in the DNS Text box.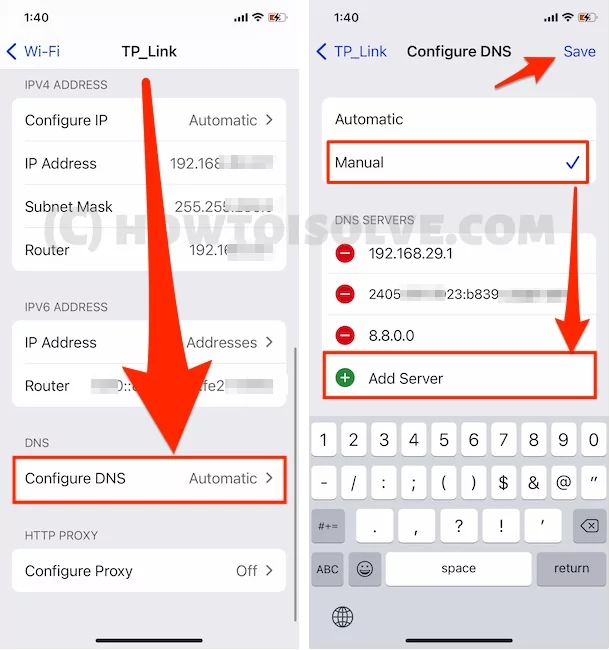 Step 6. You should appear keyboard on the bottom screen so using that keyboard you can easily enter the new DNS server address. In last, Tap on WI-FI to go back on the main screen
What is the best DNS server for iPhone & iPad 2022?
What is configure DNS iPhone meaning? use Public or Private DNS using the above steps on your iPhone, iPad, or Mac. Here's the list of some useful Open-source DNS address that we can use on our smartphone or Mac/PC.
| DNS Provider | DNS Address |
| --- | --- |
| OpenDNS | 208.67.222.222 |
| Google Public DNS | 8.8.8.8 |
| Cloudflare | 1.1.1.1 |
| 1.1.1.1 with Warp | 1.1.1.1 |
| Comodo Secure DNS | 8.26.56.26 |
| Quad9 | 9.9.9.9 |
| Verisign Public DNS | 64.6.65.6 |
| OpenNIC | 13.239.157.177 |
| UncensoredDNS | 91.239.100.100 |
| CleanBrowsing | 185.228.168.168 |
| Yandex DNS | 77.88.8.7 |
| UltraRecursive DNS | 156.154.70.1 |
| Alternate DNS | 198.101.242.72 |
| AdGuard DNS | 176.103.130.130 |
Also, read – How to use scan credit cards from a safari in iOS
That's it. If, you follow the above steps in the correct way then ultimately you can easily change DNS Server.
Don't miss– How to Change safari's default search engine on iPhone
Leave your reply; have you ever change DNS Server settings on your iPhone or iPad? If no, then tell us this post found helpful on change default DNS Server settings on iPhone, iPad.