Last Updated on Apr 25, 2023
A quick, accessible guide to Remove US holidays from iPhone or iPad calendar. You have installed other countries' holiday lists on your iPhone calendar in the past or accidentally install foreign countries' holidays list iPhone native Calendar App. Moreover, my friends asked me when they buy a second-hand iOS device that already added the Subscribed holiday calendar. So he wanted to unsubscribe the calendar from its iOS device.
I have suggested to him a full guide which is I'm going to mention below. You guys, go down the screen and follow this article to delete the holiday calendar list from your iOS device calendar. It Doesn't matter, where you're living example – the US, UK, Canada, France, Australia, Germany, Singapore, India, etc. make an alert of upcoming holidays in your countries. Using this holiday list you will plan your job for in the future.
To get rid of unwanted holidays calendar notifications alert put out it on your phone or tablet. A useful way for all iPhones and iPad.
Important! Sometimes you need to Delete/Remove iPhone Calendar Virus Permanently, Then follow Method 2.
Complete Guide to Delete US holidays from iPhone Calendar
Do you want to remove US holidays or events from iPhone calendar iOS? Nice, you guys, here I am going to describe how to delete Subscribed Calendar on iPhone.
Method 1: How to Remove US Holidays from iPhone Calendar [For Hide Only]
Open the Calendar app on your iPhone.
Tap on the Calendar option.
Now, uncheck the United States holidays.
It will remove all the US holidays from your calendar.
Whenever the US holidays are turned on, a small dot will be displayed under the date to indicate a holiday.
Turn off Holidays in iPhone Calendar iOS 10 or earlier
Go to Settings App → Calendar → Accounts → Tap on Subscribed Calendars, and then tap the Calendar that you would like to Remove.
Now, tap on Delete Account, then tap Delete Account again to make Confirm.
Now feel free, your iOS device calendar unsubscribed.
Method 2: How to Delete Subscribed Calendar on your Apple iPhone, iPad Pro, iPad Mini, iPad Air
Follow steps for iOS 14/iPadOS 14 and iOS 13/iPadOS 13 through following steps,
iOS 14/iOS 15 or later iPhone/iPad Models
Open Settings app on iPhone/iPad > Scroll to Calendar settings.
Now, Tap on Accounts and Select Added Calendars (Subscribed Calendar).
Scroll and Tap on Delete, To Completely Remove Other Region Calendar from your iPhone calendar app. Without Delete, We can hide Holidays and Events using the step 1.
That's it.
iOS 13 or Earlier
Open the Settings app and tap Passwords & Accounts.
Scroll down and tap Subscribed Calendars.
Select Subscribed Calendar and then Delete Account.
You'll notice that Deleting this account will remove its calendar from your iPhone
You're Done!
Anytime you can see the holidays list from your iPhone, iPad calendar without adding days one by one manually. I hope you got to Remove U.S. holidays from iPhone, iPad calendar.
Tips: Add or Remove US Holidays from Mac Calendar.
Extra Tidbits
if ever you are unable to delete the Holiday list from your iPhone Calendar. Don't worry. Please hard reboot your iDevice and attempt the above steps again.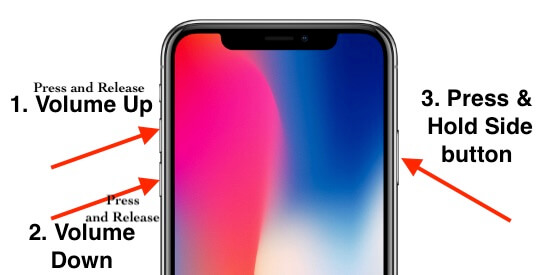 To hard Reboot iPhone 8 (Plus) and iPhone X, XR, Xs max, 11 Pro Max users: following three lines will work great.
1: Press and Quickly Release Volume Up button then
2: Press and Quickly Release Volume Down Button then
3: Press and Hold Side Button until you see the Apple logo on Screen.
To Start the iPhone, Again press the Side button until the startup apple logo is on the screen.
To force restart iPhone 7, iPhone 7 Plus: Press Power button + Volume (-) down button simultaneously
To hard reboot iPhone 6S plus or earlier users– Press Power + Home button simultaneously
Don's Miss Out:
To add your desired country holidays to the iOS device Calendar you should follow this source to add holidays to iPhone Calendar.