Last Updated on Oct 31, 2022
Mac Users can turn or Show up Shortcut Bluetooth or Wi-Fi icon on the top menu bar through system preference settings. Here I display how to show Bluetooth icon on the menu bar. From there, we can search for a new device, send a file to the selected device directly and Turn on or Turn off Bluetooth on Mac OS X directly from there like wifi. Not complex but quite important because after a long time we will forget these Bluetooth settings and Customization.
Compatible OS X and Devices: Mac Mini, iMac, MacBook Pro, MacBook Retina, and Air. Installed on macOS Ventura, Monterey, Big Sur, and earlier.
Steps to Show Bluetooth icon on the Menu bar On Mac [2 Ways]
Steps for macOS Ventura & Up version
Go to Apple Logo – System Settings – Control Center – Click Bluetooth appears under the control center modules – Now, choose show in menu bar in the drop-down list next to the Bluetooth.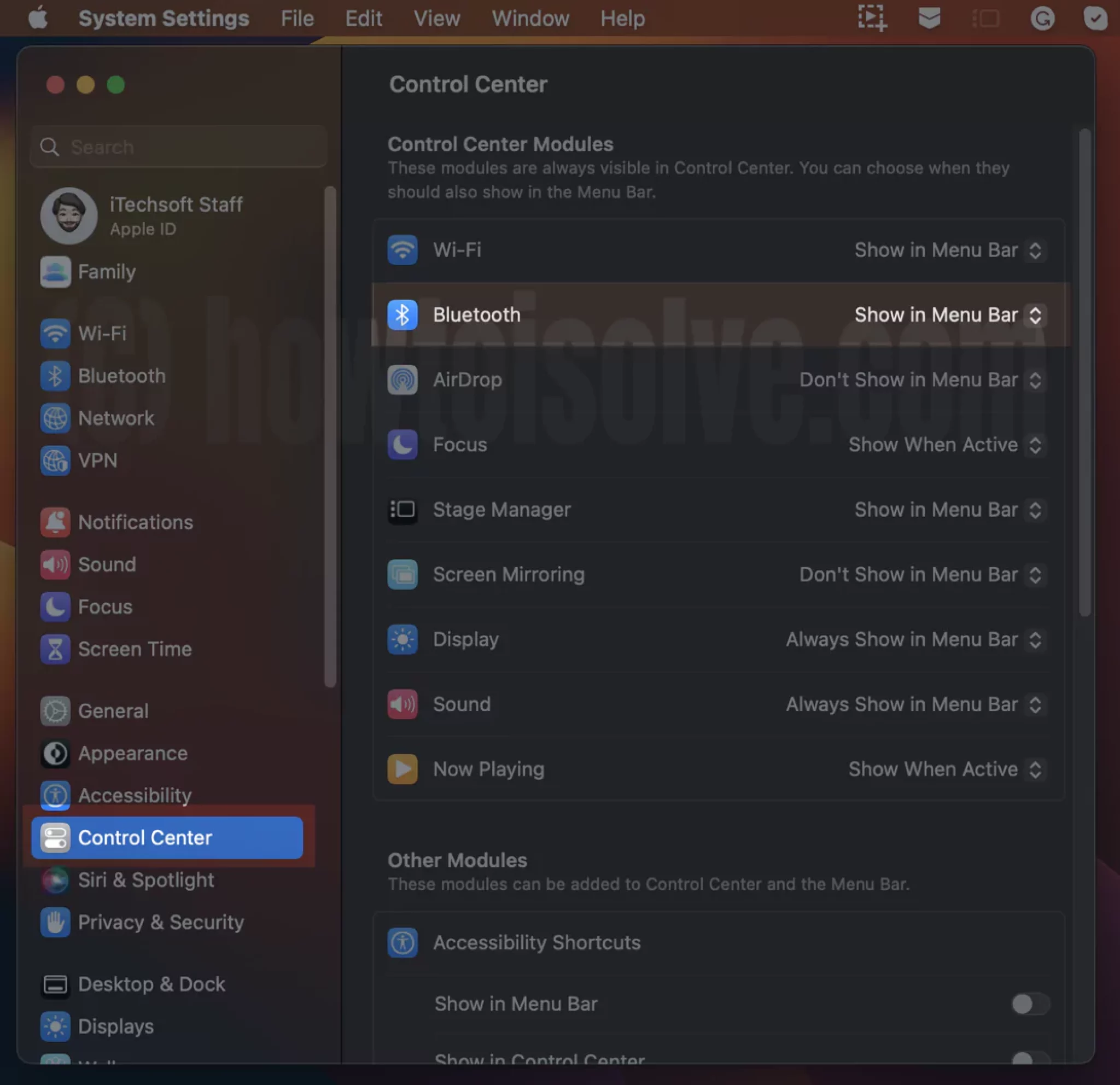 That's it.
For macOS Monterey & Earlier macOS Users
Step 1: Go to the Apple menu from the top menu bar.
Step 2: Then, Click on System Preference.
Step 3: Under the System Preference, click on "Bluetooth".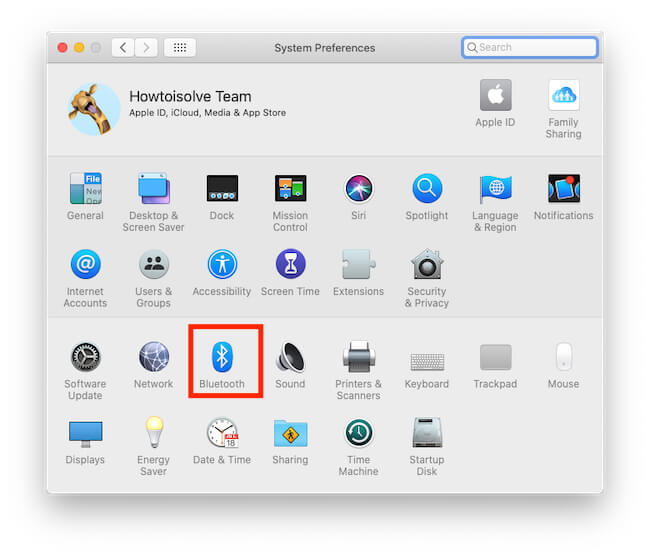 Old MacOS: Sharing > Bluetooth Sharing > Open Bluetooth Preference option.
Now, you can see a Bluetooth icon at the top menu bar.
Note: Apple's default Bluetooth settings are disabled from the menu bar. But for your easy convenience and Access, you can make changes yourself by Disable or Enable Bluetooth icon from the menu.
Disable Bluetooth icon from the menu bar, Repeat all the steps, and unchecked "Show Bluetooth in menu bar".
Method 2: Access Bluetooth from Mac Control Center
Just like iOS, the Latest macOS user can access the control center from the top Mac menu. Under the Network card > Turn on Bluetooth.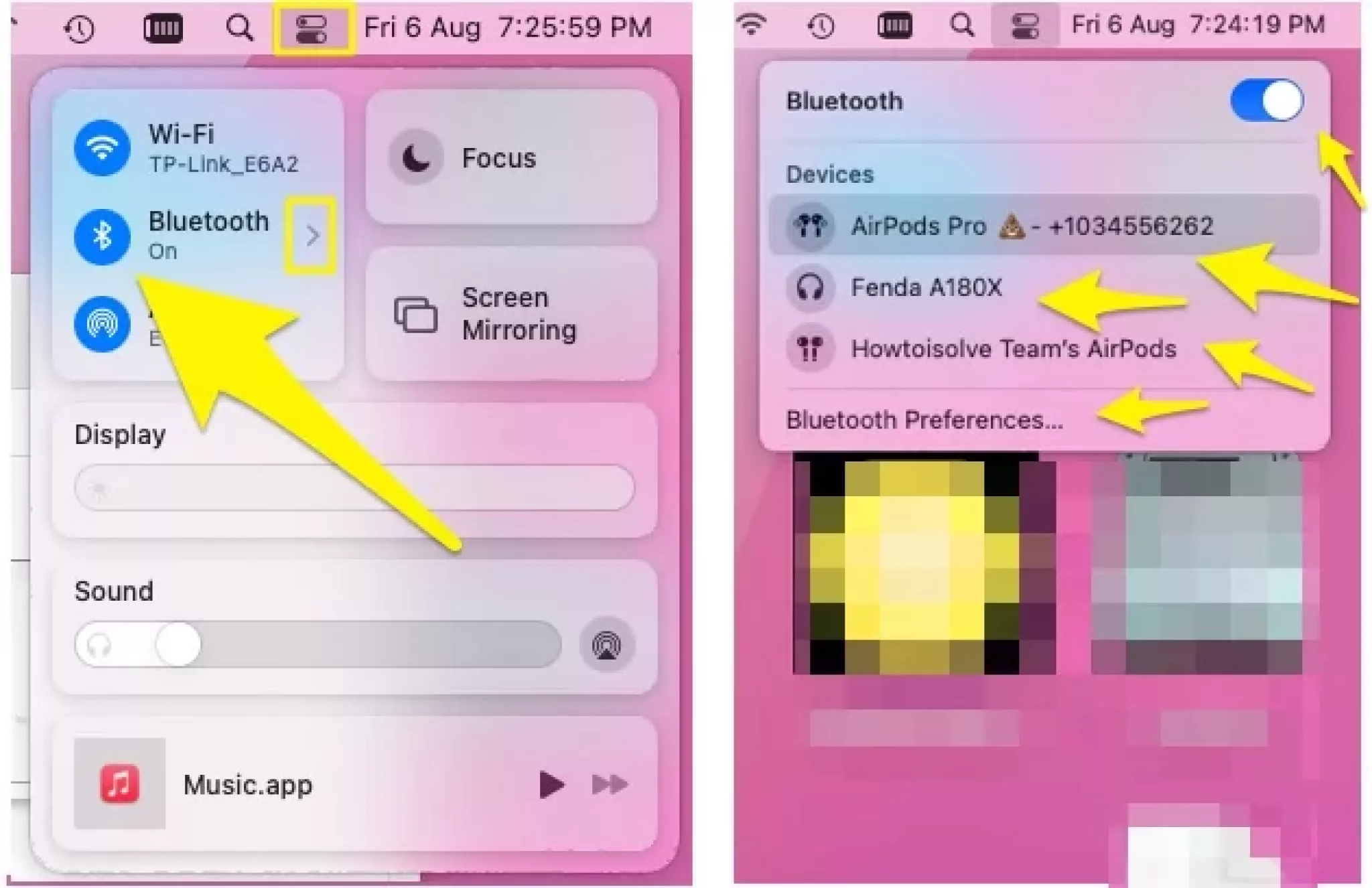 Or click Arrow on Bluetooth icon > to see all Bluetooth devices in the list.
To Mobe Bluetooth Shortcut on Top Menu Bar,
🔥 Select and Drag the Bluetooth icon from the control center to the Menu bar. That's it.
Related your queries like, Remove Bluetooth icon from Mac's menu, the Bluetooth icon doesn't appear on the menu. By click on the Bluetooth icon, you can see the list of all Apple devices, Other Smartphones, Bluetooth-enabled devices that are you can control or pair directly from there. Not only pair, you can send the file directly from there also.
Note: keep your Bluetooth devices at the nearest distance for strong connectivity, Otherwise your device loses connectivity at any time. Many times users face Bluetooth auto disconnected, So before that verify you have up to date OS X version.
Fix: Bluetooth Not Available Mac.
Can MacBook Air/Pro connect to multiple Bluetooth devices
unfortunately, no, Your mac doesn't support Audio sharing, just like iPhone, iPad? For your Information, iPhone and iPad users with the latest iOS can share audio via Two AirPods at once. Supported Bluetooth Headphones are: AirPods 2, AirPods Pro, AirPods Max, Powerbeats
In any case, you are facing a problem with the show Bluetooth icon on the Menu bar from your Mac running the latest macOS.