🗓️
November 24, 2023
By ✍️
Jaysukh patel
To access the internet on an iOS device, there are three ways available either using Wi-Fi or going with the Cellular data plan or by shared network Personal Hotspot. But all of them, Wi-Fi is an ideal option to get Online on your best internet router plan. On the other hand, the Offline iPhone seems like a dead device, and users can't enjoy Apple Music, iMessage, Facebook, Whatsapp, and many other Online services. Even though, Still, you're passing with iOS Wi-Fi grayed out on iPhone, iPad, or iPod touch. hence, inherently, I can understand your situation. Don't worry. I have a few tricks to resolve Wi-Fi problems in the latest iOS too.
We promise that underneath listed steps would help you and will give fresh oxygen for Wi-Fi Settings from dim to light.
How to Fix iOS Wi-Fi Grayed out on iPhone, iPad, iPod Touch
Your iOS ruining Wi-Fi Settings dim on iPhone, iPad, and iPad touch. Let's learn here what you will have to do to fix it.
Fix #1. Make Sure your iOS device is Running on latest Firmware
Open the Settings App → General → Software Update. [latest available free firmware is iOS]
Available any Updates? Please download and install it. Then try Wi-Fi Settings again. The same problem persists then
If you have the latest software version device, However, the symptoms Wi-Fi settings grayed out on your iPhone or remain iOS devices, please keep continuing to get rid of iOS Wi-Fi Settings dim issues.
Fix 2: Turn off Airplane Mode on iPhone/iPad
Why my WiFi Settings Grayed out and Why My Mobile Data Grayed Out? In this case, you should check the AirPlane mode settings, Accidentally or Forgotefully you have turned off from the control center or From the iPhone settings app. Follow the below steps to turn off AirPlane mode completely and Again use WiFi and Mobile Data on your iPhone.
Open Settings app on iphone/iPad.
See the Airplane mode option.
Turn off the Toggle [Gray], Now AirPlan mode is turn off and you can use Network connectivity functionality completely.
That's it.
Fix #3. Reset Network Settings on iPhone, iPad & iPod with latest iOS
Step to Reset network Settings on iOS 15 and later device
Go to the Settings app > General > Transfer or Reset iPhone > Reset > Reset Network Settings > Enter your iPhone lock screen passcode > Reset Network settings.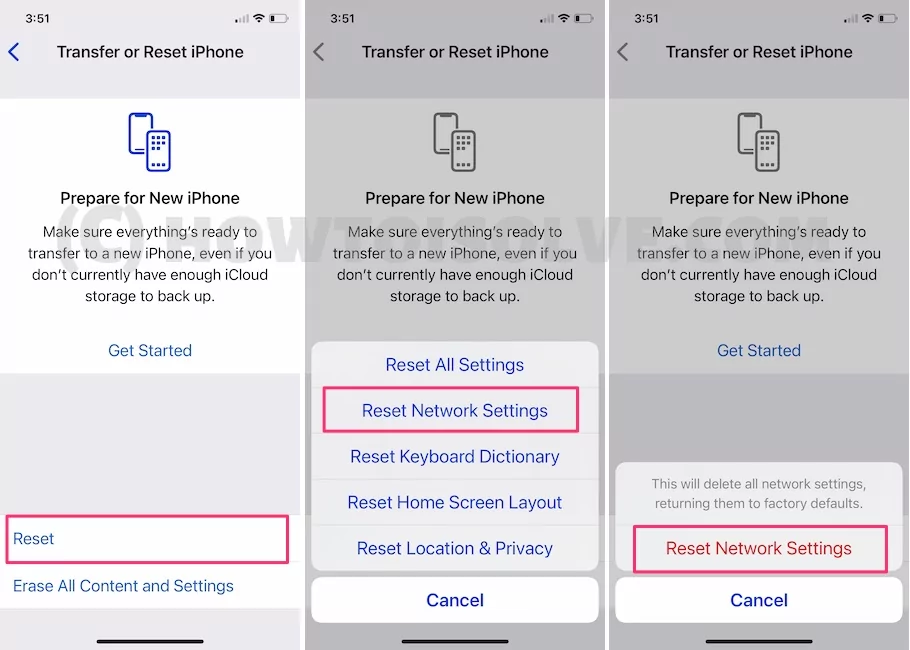 Step to Reset network Settings on iOS 14 and earlier device
Step 1. Launch Settings App on iPhone running iOS 14 or later device.
Step 2. Now hit on General.
Step 4. Select Reset Network Settings. You'll be prompted to Enter your passcode, so enter it.
Step 5. To make confirm tap on Reset Network Settings.
That's it.
This Reset Delete all Network Settings including Wi-Fi passwords, VPN (Virtual private network), and APN Settings that you've used before and return them to factory defaults.
Now try to turn the Wi-Fi toggle ON. And If None of the ways helpful in your case to fix iOS Wi-Fi Grayed out on iPhone, please contact Apple Support.
I hope, you enjoyed this tutorial so don't miss subscribing and sharing it.