🗓️
August 17, 2023
By ✍️
Jaysukh patel
Is your Audio/Video Call Zoom Meeting on your Mac? If you are more concerned about the security of the company's ongoing projects, then I believe you're not sharing details over WhatsApp or any other messaging service that could possibly track your messages or video callings. Looking at the consistency, many organizations rely on Zoom, because Zoom is an ultimate solution for Video Conferencing, Phone Calling, Chatting, In-Meeting Controls, Arranging Meetings over the Web, and much more features are available on Zoom Web Client.
We'll walk you through, a quick guide to show how to install Zoom on Mac, and MacBook while setting up Zoom will barely take a few minutes. While you may have a question, why should I download Zoom when it can be used on a web browser like Safari? Using Zoom on a web browser can lag or accidentally disconnect calls frequently, therefore, it is better to download and install Zoom on Mac. From where can I download Zoom for Mac without App Store.
How to Download Zoom for Mac, MacBook: Troubleshooting tips
we can download and install a Zoom app for Mac from the Zoom official website. Before those, remove restrictions for only install apps from the Mac app store. Then install Zoom on Mac, and Start Video, Audio, and Conference call.
Allow MacBook Mac to Install Zoom
If you have not changed security settings to download apps from identified sources, then here's how to give permission to Mac to download Zoom for Mac. For some security reasons, these settings might be disabled by default on Mac, MacBook.
On MacOS Ventura:
Step 1: Click on Apple Logo () From Top Mac Menu > System Settings.
Step 2: Next, select "Privacy & Security" > Under the Security "Allow apps downloaded from" > "App Store and identified developers".
That's it.
On macOS Monterey & Earlier:
Step 1: Click on Apple Logo () From Top Mac Menu.
Step 2: Select System Preferences.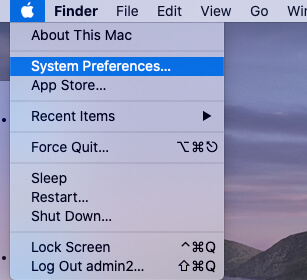 Step 3: Go to Security & Privacy.
Step 4: After selecting the General tab, click on the Lock icon to make changes.

Step 5: You'll need to enter the Administrator Password to change the system settings of Mac.
Step 6: Under Allow apps downloaded from: check the box of App Store and identified developers.

Step 7: Click on Allow, to confirm changes, it appears. Lastly, lock the settings by clicking on Lock.
Next, Download the Zoom pkg file from the internet [zoom website] and install it on MacBook.
How to Install Zoom App on Mac, MacBook
By following the stepwise guide, you'll be redirected to the Zoom Download page and install the Zoom Client App on your Mac. Here's how,
Go to the Zoom Download Page on your Mac.
Click on the Download button, under Zoom Client for Meetings.
Wait until the downloading gets completed.
Open the folder where the downloaded file is saved.
Install the Zoom app, by following on-screen instructions on Mac.
Open the Zoom app on Mac.
Allow Microphone Access and Camera access for Zoom on MacBook Mac.
Login your Zoom account and Start Making the call – Meeting, Screen Sharing,
Start Making a call.
> Audio.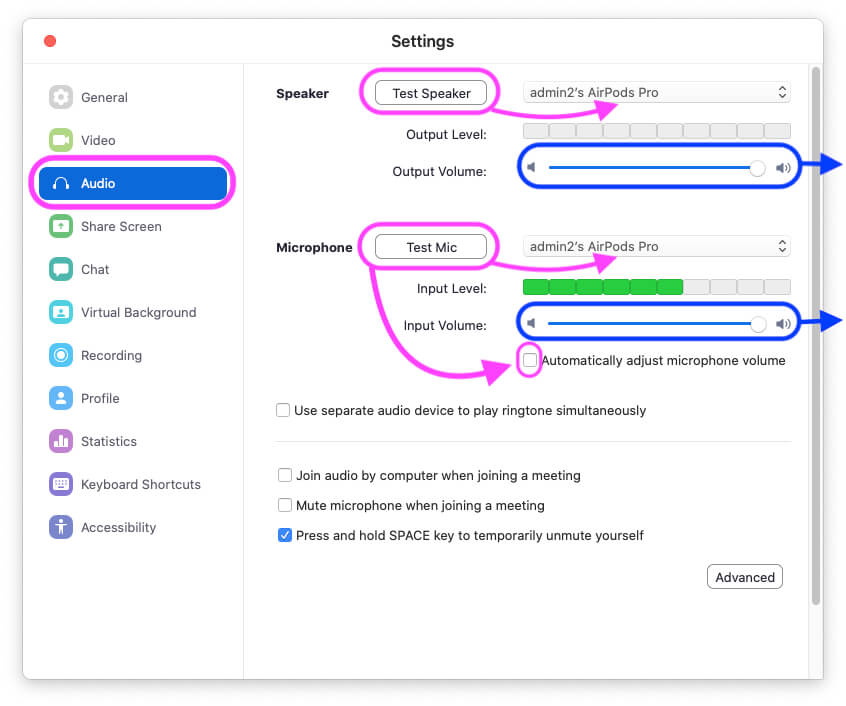 That's It!