Last Updated on Sep 20, 2022
Know the important customizations on Manage Notification on Mac to Look, Feel, Group by App or name, Shorting, Banner Style or Show notification style on the Lock screen, Badge App icon, Play/Stop Notification Sound. Keep your Mac up-to-date with the latest version of macOS. Sometimes People keep most of the notifications off because hundreds of notifications from different apps will hang up your Mac on startup. 
Follow the steps to turn on notifications for the useful app. If you did not know how to manage notifications on Mac, you could get a guide about that beneath. Steps of Manage notifications on Mac, MacBook Pro/Air read carefully and follow that.
Step by Step Guide on How to Manage Notifications on Mac
Focus: Automatically filter notifications based on what you're currently doing
macOS Monterey or later macOS update and parallel iOS 16/ WatchOS 9 Support Focus notifications. So we can manage notifications across all of your Apple devices. and Breakup focus rules using urgent notification option in focus setting.
On Mac, Under System Preferences > Notifications & Focus > See the Focus Tab and Manage it for selected Apps and contacts.
Focus is also accessible from the Mac control center.
➡️ Know more about Focus on Mac.
How to Use Group Notifications on macOS
A little improvement by Apple lets you group notifications on Mac and MacBook. You'll be given three options to choose from, learn what are they, and how to use Group Notifications on MacBook, and Mac.
Click on the Apple icon on the top menu bar.
Select System Preferences.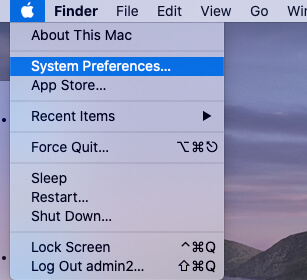 Choose Notifications.
Then, from the sidebar where all the apps are listed, click on the App for which you want to Use Group Notifications, here we have taken the Messages app as an example.
First of all, enable the Allow Notifications from the Messages option on the top.
Next, look at the Notification grouping, click on it to choose between: by app, automatic, and off.
By app: When you choose "by app", the Mac will group notifications by App, this will avoid the long list of notifications from a single app. If you want to check all the notifications from the Messages app or from any app, then click the group notification on the Notification bar to expand it.
Automatic: Since here we have shown Messages App, so when we choose "automatic", all the messages will be grouped by conversations, or from a specific sender.
Off: This will disable the Group notifications, and likely to clutter your notification bar of Mac. I'd not recommend this.
Besides, if you don't want to be notified every time by message tone, then choose an option called Deliver Prominently for the particular app to receive the notifications more quietly.
Click on the arrow as shown.
And choose to Deliver Prominently.
How to Manage Notifications on Mac: Earlier
Steps: 1 Go, System Preferences
Step: 2 Click on Notification Settings
Step: 3 In this Screen left side you can see all apps in a list view; here you can manage each app's notification settings.
Beneath you can see the Mail notification settings screen, in which there are three kinds of Calendar alert Style like, None, Banners, and Alerts Style. This Banner notification will appear in the upper right corner and go away automatically. You can easily set Calendar Notification according to the given options on the screen.
If you set banners style then calendar notifications appear to you upper right side corner, it goes automatically, while if you set Alert Style then notification stays on screen until dismissed.
Other feature,
If you want,
Notifications on Lock screen then check Show notifications on the Lock screen.
Set how many items you want to keep in notifications Center – here 5 recent items are set.
Badge app icon – if you checked the Badge app icon then you'll get the notification with the app icon.
Sound when new notifications come on your Mac; make the tick mark in the box of Play sound for notifications.
Added in Yosemite: Send an audio text in iMessage from Mac.
Other apps settings we update in the near future so keep in touch with us to get it in a handy way. In the comment box text us and to know us how you seem this article, how to manage notifications on Mac. Like? Share it.