Last Updated on Nov 30, 2022
Here you can get about resetting the personal hotspot settings in iOS. But before that let knows to walk through a little bit about the history of an instant hotspot. The first time internet tethering was brought out on iPhone 3G by Apple. But it was working only with USB and Bluetooth. After that, it has been revamped by the company and came as Personal Hotspot on iPhone 4 or later + iPad Mini (Wi-Fi + Cellular). So now Personal hotspot is a good feature of iOS devices under the ''Cellular data'' option.
Through that, you can share your Mobile/Cellular data on other iPhones, or iPad over the Wi-Fi, Bluetooth, and USB lighting cable. It's a much more useful option while you're not in range of your Wi-Fi network, you can get still internet with an iPad, iPod Touch, or a computer by setting up a Personal Hotspot.
Please Note: Personal Hotspot is a Carrier dependent, so if you have a question about personal hotspot missing in iOS on iPhone, or iPad then check here your carrier service.
If you've already setups personal hotspot on your iPhone or iPad but not networking. Then you can fix it by reset Personal Hotspot Settings in iOS on iPhone. Even how to do that? Let I'm showing you in the following way.
Useful: How to share personal hotspot using Bluetooth
Effective Steps to Reset Personal Hotspot Settings and Setup Correctly
1→ Open Settings app on iPhone > Tap on Personal Hotspot.
2→ Next, Click on Wi-Fi Password then Enter a new Password, That Click on Done to Save or Apply New Personal Hotspot password.

That's it.
Reset Network Settings
Reset Network Settings is also an ideal solution to fix the network-related issues that are facing with your iPhone. This process will not erase your Device data like Messages, Contacts, Mail, and Media files from the Photos app. This option will reset the network settings only from your iPhone, After that, you have to enter your WiFi password again to join your WiFi network.
On iOS 15 or Later
1→ Go to the Settings app on iPhone > General > Transfer or Reset iPhone.
Reset > Reset Network Settings.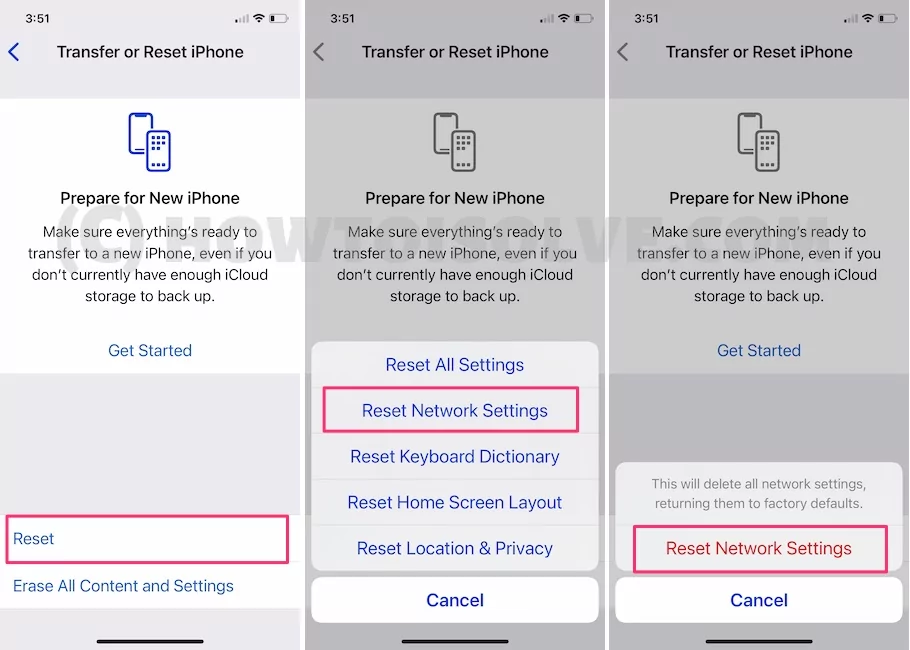 On iOS 14 & Earlier
1→ Open the Settings app on the iPhone. Now, scroll to General Option.
2→ Now, Scroll to Reset option > Reset Network Settings.
3→ That's it.
Other Troubleshooting on PH not Working on iPhone
Personal Hotspot Required Mobile Data connection, So your iPhone will share the Internet connection with your Other iOS/Mac/PC, And Start using the internet on Paired device with your Personal hotspot connection.
1→ Hard Reboot is also a Helpful solution.
2→ Personal Hotspot Disconnecting and Unable to Pair: At this point, you have to Change your Personal hotspot Password and Hard Reboot your iPhone.
3→ Check your Carrier company Giving the option to Use a Personal hotspot in the Existing line. So you can contact the Carrier support desk through Call, Visit nearby store.
Now enter the new value of Username and password for instant hotspot. Let now tell us how it seems the way to reset Personal Hotspot Settings in iOS on any iPhone models.