Last Updated on Sep 22, 2021
Fix iPhone Camera Issues: "Lockscreen Camera Not Working on iPhone." You are capturing the moment in your iPhone, and iPad instantly without an open or unlock screen or home button. Otherwise, you have to open the home lock screen. So moreover my friends are always triggered on auto-lock after some time, for that, you must have to change it. Camera access on home screen work or turn on with a finger gesture. Not Camera icon removed since iOS 15, and Swipe your finger on the screen from right to left. But sometimes you won't be able to open the camera on the lock screen. Try these troubleshooting tips on the iPhone lockscreen not working.
But now this problem is solved with the camera icon now available on your iPhone and iPad lock screen.
Don't miss: How to adjust auto lock screen time in iPhone and iPad
Here I will guide you on how to access the camera from the home lock screen of your iPhone and iPad. You can see this trick in your iPhone 13 Pro Max, 12 pro Max, iPhone 11 Pro max, Xr, Xs Max, X, iPhone 8, 8 Plus, iPhone 7, 7 Plus, iPhone 6S, 6S Plus, iPhone 5S.
Fix Camera issues on lockscreen: Open Camera Without unlocking or open iPhone passcode or Touch ID or Face ID
Solution #1: Start Camera on lock screen in iOS: How to use
Use the correct for launch camera on the lock screen.
Lock the screen, Use the Sleep/Wake button to lock, and Swipe your finger from right to left on the locked screen.
or
Touch and hold the on-camera button from the lock screen iPhone.
The screen is not responding and is unable to open or access the camera, Try to follow this guide,
Solution #2: Hard Reset, Force Restart, or Hard Reboot
These quick and Essential tips for fix Camera access on the lock screen problem. Use Below hardware buttons until you see the Apple logo on the screen,
iPhone 6 or Below, Press and Hold Sleep/Wake Down + Home button.
iPhone 7/7 Plus: Sleep/Wake button + Volume Down button.
Force Restart tick for Apple iPhone 12 Pro Max, 11 Pro Max, XS Max, Xr, iPhone X users: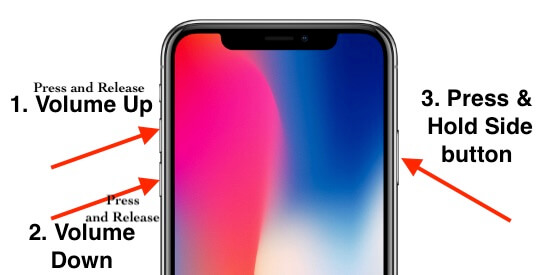 Press volume up button quick release, press volume down button quick release, and press and hold on the power button till the phone screen goes black and automatically start with Apple Logo Screen.
Now, Just Press Sleep/Wake button to Wake up the screen again.
Solution #3: See the Camera Privacy Settings for lock screen
Go to the Settings app on iPhone, iPad.
Next to the Settings > General > Enter the passcode And Find the Restrictions.
Enable, Camera toggle for See or Access Camera app on the home screen on the lock screen.
If you are looking for hiding or remove the camera app from the home screen or lock screen, keep it disabled.
That's it.
Fix swipe left for camera iPhone not working
How do I turn On the swipe left on my iPhone camera?. The following steps are adequate for all iOS 13 and later running iPhone users;
Let's Open Settings App
Scroll the screen tap Screen Time.
Tap on Turn On Screen Time.
On the next screen, scroll down screen and tap on Content & Privacy Restrictions.
On the Content & Privacy Restrictions page, toggle ON Content & Privacy Restrictions and
tap on Allowed Apps.
On the Allowed Apps Screen,
Toggle ON Camera App.
That's it! Now lock your phone screen with the power button and try to swipe left to open the camera on your iPhone. I hope, this worked for you to enable the camera on my iPhone lock screen!
Solution #4: Reset All Settings
Also, Reset the Default settings on the iPhone or iPad.
Steps to Reset All Settings for iOS 15 and later version
Go to the "Settings" app > Tap "General" > Find and open tap "Transfer or Reset iPhone" > Tap "Reset" > Lastly tap on "Reset All Settings"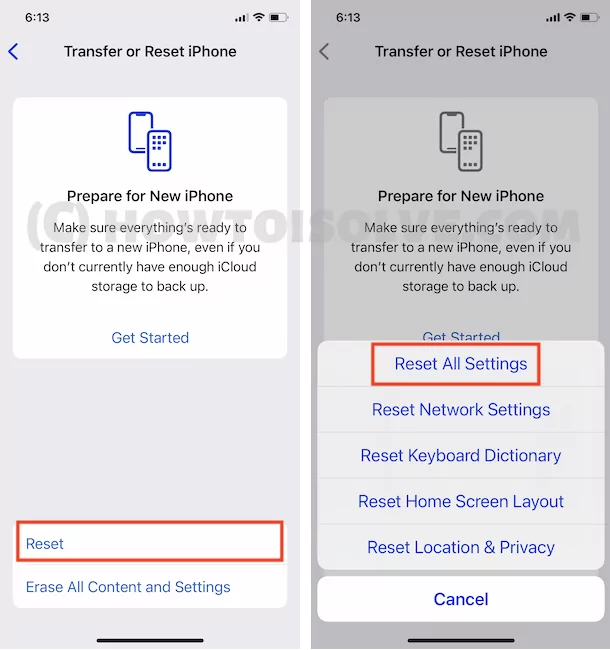 > For security reasons, you will be asked to enter the iPhone Passcode. >Tap Confirm Reset All Settings. > After that iPhone will reboot.
Steps to Reset All Settings for iOS 14 and Earlier
Go to the Settings app
Tap General
Next Scroll the screen till the end and Tap Reset
Let's tap on Reset All Settings. and follow the on-screen instructions.
Steps to Start or turn on the camera without open lock in iPad – Using Siri
iPhone 6S/6S Plus, iPhone 7/7 Plus we can activate Siri using hey Siri command. Launch Siri on the lock screen first then Use the below command for start photos or Selfies.
Hey Siri "Take Selfies"
Hey Siri "Take Photo"
iPhone 6 or Below, Press and hold the home button to activate Siri and use the above command to start the camera.
In iPhone, you will find a shortcut camera option on your home screen, but on the iPad, this will not work. Only for iPad, you have to use extra features of Siri, which does not find any time.
That means you can take the picture from your home screen camera icon by using Siri.
To start the camera from your home screen, just holding down the home button. Then you will go directly to your camera capture screen.
The passcode will come if you set the passcode in the Siri app. Otherwise, you are free to take the right picture from your iPad.
if your Phone Camera damage Contact the Apple Support
You can book a genius bar appointment from here.
I hope you enjoyed and Quickly fixed the problem on your iPhone Lockscreen Camera Not Working and Won't launch.
we are happy to help you, submit this Form, if your solution is not covered in this article.