Last Updated on May 17, 2023
However, many users have a problem running the H&R Block software on Macs. The problem could arise for various reasons. Some potential causes can include an outdated version of H&R Block software or your Mac not meeting the system requirements, and more. or Stuck on "Preparing to update H&R Block…"
H&R Block is an accounting corporation based in various countries like the USA, Canada, and Australia. Henry W. Bloch and Richard Bloch established the firm in 1955. and it's available for cross-platform devices.
From its website, the company provides HR and corporate advisory services and popular e-filing and tax preparation software.
Nevertheless, you do not have to worry. You can turn to this article for help. We are going to examine potential solutions for fixing this issue in this article.
Let's Start!
How to Fix H&R Block Not Working on Mac
Apart from the rare server issue, if H&R Block is not working on your Mac, you can try the following ways to fix it.
Solution 1: Check H&R Block's system requirements
To run the accounting software, your computer must fulfill numerous H&R Block system requirements. The H&R Block may not operate correctly on your computer if these fundamental criteria are not met.
System Requirements:
Mac OS 10.13 or later.
Safari 13.1.2 or later.
170MB of hard disk space
Display resolution: 1024 x 768, color SVGA monitor
Inkjet or laser printer compatible.
For movies and animations, speakers, and a sound card.
Internet connection.
If your device matches the system requirements and you are still facing issues, check out the rest of the article.
Solution 2: Download the latest update for the Mac
To begin, ensure that you are using the correct version of the program. Otherwise, the application will not update efficiently. These three easy steps will help you determine the edition of H&R Block Federal Software you are using:
Start the software.
Select About H&R Block from the H&R Block menu.
The software version is shown beneath the H&R Block symbol.
The next step is to update the H&R Block software. To do so, follow these steps:
Go to the H&R Block Update page on your browser.
Select the Any Latest Update if you seed in the list, last time we had fix the issue with H&R Block Federal software version you're running on the web page, then click Download Update.

If there is no any update then skip this step.

If your web browser prompts you, choose to proceed to download the file. When the file has finished downloading, search for it in the regular download directory of your system.
If H&R Block is still open, shut it down.
Open the downloaded disk image by clicking twice on it. or Right click on it > Open The disk image should install on your computer and launch the "H&R Block Updater" program in the Finder tab.
Double-click the "H&R Block Updater" application and complete the on-screen directions to finish the installation.
You may securely remove the mounted iso file when the update is finished by dropping it into the trash.
So, this is how you can update H&R Block Application for Mac.
Solution 3: Reinstall H&R Block
The method you can try is reinstalling H&R Block. You can use the Finder application to uninstall H&R Block easily. Follow the following steps to uninstall H&R Block:
In the Finder, look for the H&R Block app under the applications folder from sidebar of window or From top menu, Go > Applications.
Drag the program to the Trash, or right-click it and select File > Move to Trash. If prompted for a user name and password, provide the username and password.
To get rid of the program, go to Finder > Empty Trash.
After successfully uninstalling, you want to reinstall it. Here's how you can install H&R Block on your Mac:
To begin the H&R Block download, open the transaction email confirmation and click the Download Program link.
All open applications should be closed.
Double-click the downloaded file to begin.
Then move the file to the Applications folder by dragging it there.
Now, your H&R Block software should be working properly.
Solution 4: Try alternate filling Tools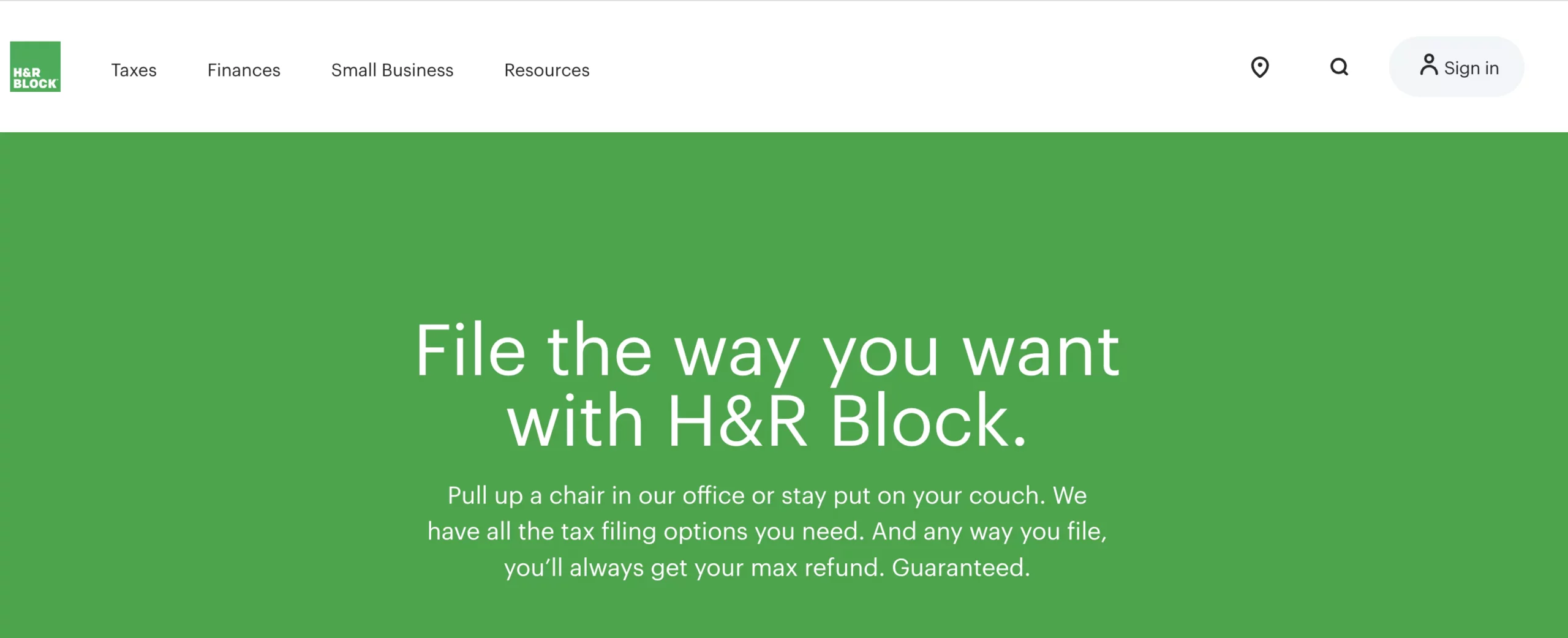 H&R Block is a complete tex filling & return a solution with maximum return. Also, it's available with different services like File online, File with a tax pro by H&R Block, Tax software, Audit & Tax Notice Support, Expat tax services, Tax extension. Tax Identity Shield®, Second Look® Review, Peace of Mind® at $0 cost.
Have a look for any service from H&R Block here.
Solution 5: Try on an Alternate PC or Mac
If the above three methods do not work, you can try using the software on a PC or a different Mac to figure out whether the problem lies with your Mac or with the software itself. Accordingly, you can take the next step. Some internal software and customization might be blocking the connection with the H&R Block app. Or is the VPN installed on Mac. then Uninstall or Disconnect and try again.
Sometimes, with the latest macOS version or With too old macOS Version, your H&R Block isn't compatible. and you shouldn't fix it because of incompatibility.
Then try an alternate PC or System. App for iPhone and Android
Solution 6: Turn off VPN on Mac
Make sure your Mac has not installed any VPN service on your System. That might be unused or Connected. So, some secure software like H&R Block keeps crashing or Showing Internet connection errors.
here's how to Manage VPN on Mac.
Solution 7: Contact! Need support? H&R Block
Also, until the issue is resolved, you can use the H&R Block mobile app for your daily needs. Additionally, you should contact the H&R Block Help Center to resolve your issue easily and swiftly.
Here's Direct customer support tall free numbers: 855-508-0833 and 1-800-472-5625
Or Find an office around your location.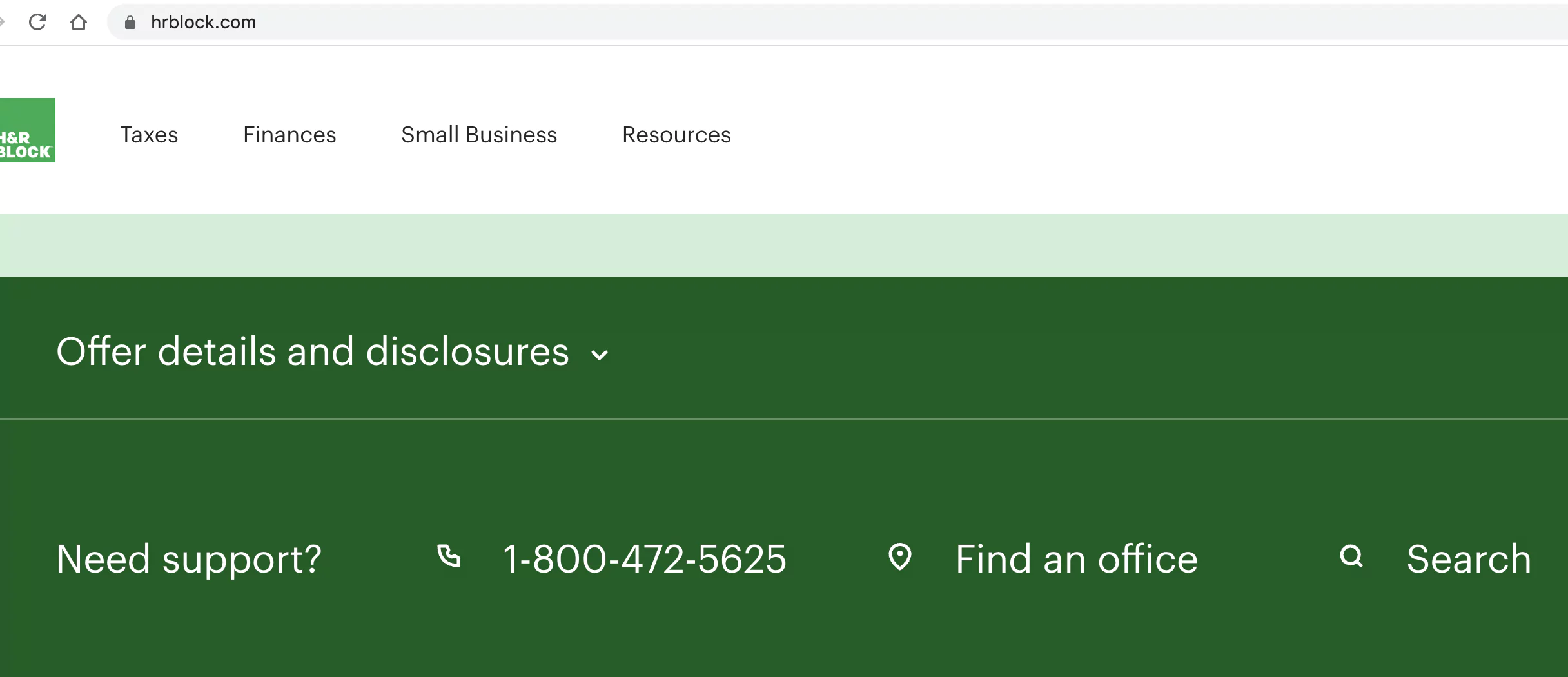 Still, you need more help then, comment me as you do like earlier.