Last Updated on Mar 23, 2022
Have you got in a situation where everyone is excited about the long drive, but the Car Stereo messed up the trip because it won't connect to the iPhone? Often, we receive complaints of the iPhone Bluetooth Not working, iPhone can't connect to CarPlay, iPhone not connecting to a Car Stereo using Bluetooth after an update, and more. Thankfully, every problem has its own solution, all you need to do is find one, that works for it and fixes the issues. This article will describe certain solutions to overhaul the connectivity issues between iPhone and Car Stereo.
we are happy to help you, submit this Form, if your solution is not covered in this article.
On the other note, you can't always blame the iPhone for it; sometimes the Car's Sound System might be the culprit, and all the time you were busy teasing the iPhone. Whatever the cause is, let's see some potential workarounds to get rid of connection issues between the iPhone and the Stereo system.
Why iPhone Not Connecting to Car Stereo
Error Messages Why iPhone Won't Work with Car Stereo?
You might be dealing with pop-up showing error messages listed below
Network error
Can't connect
iPhone stopped
latest Software Glitch [for example iOS 15]
Solution 1: Refresh Bluetooth Connection
The primary mode for connection between iPhone and Car Stereo is Bluetooth, for easy pairing, both iPhone and Car Stereo should be actively working, not affected by bugs or glitches. If either of the devices is not functioning properly, then iPhone won't connect to Car Stereo. For the first step, you should refresh the Bluetooth connections of the iPhone and Car Stereo.
To do so, navigate to the Settings App on the iPhone.
Tap Bluetooth and disable/enable several times.
Also, do the same in Car Stereo.
Once you are done refreshing the Bluetooth, try to connect again. If it doesn't work, then jump to the next solution.
Solution 2: Reboot iPhone & Car Stereo
You probably already know that rebooting electronic devices resolves minor issues, and iPhone is one of them. We have witnessed a couple of times, force restarting the iPhone fixed even buddy system settings. The process to force restart iPhone varies, so here's how to do it.
For iPhone 8 or Later: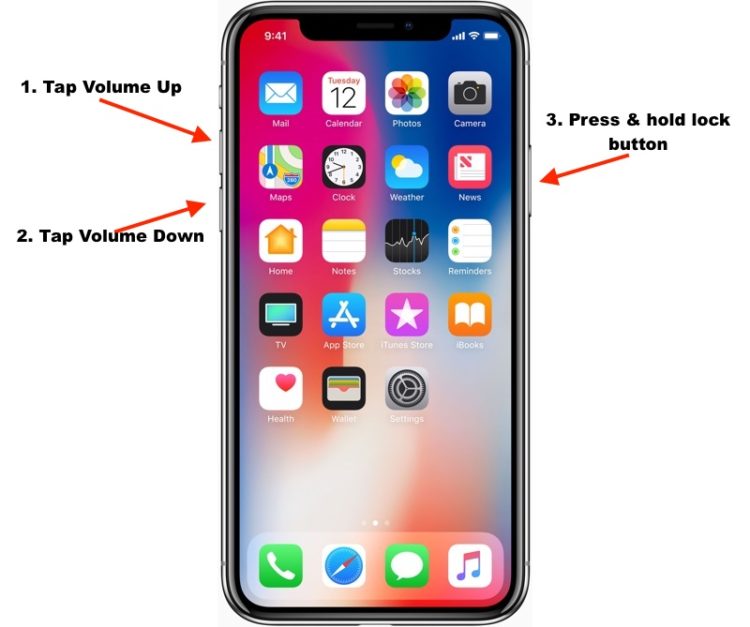 Press and quickly release the Volume Up button.
Press and quickly release the Volume Down button.
Press and hold the Side button until the Apple logo appears.
For iPhone 7 and 7Plus: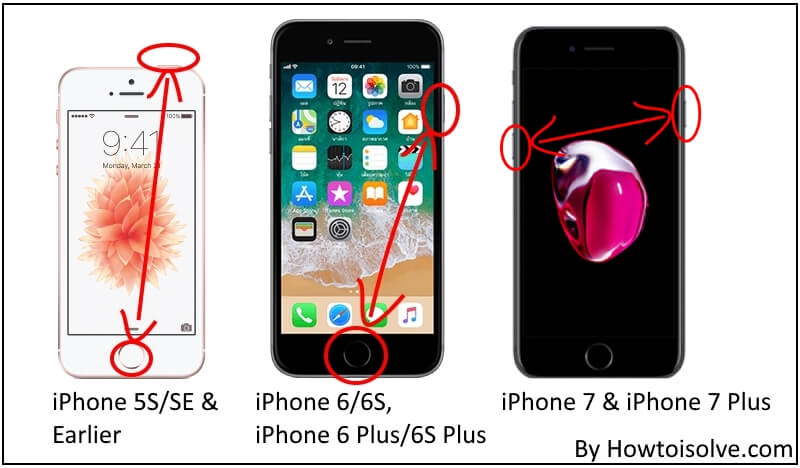 Press and hold the Volume Down button and Power button until the Apple logo appears.
For iPhone 6S or Earlier:
Press and hold the Home button and Sleep/Wake button and release it when the Apple logo displays.
I guess you know how to restart the Car Stereo, so I'll that up to you.
Solution 3: Remove Car Stereo from iPhone Bluetooth Settings
Do you remember how we do "Forget This Device" to remove the Bluetooth devices from the iPhone's Bluetooth Settings when we are done with that Bluetooth accessory? That's what you should do to remove the Car Stereo from iPhone.
Though, the Car Stereo will only appear when it was earlier connected to the iPhone. If you are pairing the Car Stereo for the first time with iPhone, then it may not appear in Bluetooth Settings of the iPhone.
Navigate to the Settings App.
Tap Bluetooth.
Tap on (i) next to the Car Stereo.
Select Forget This Device.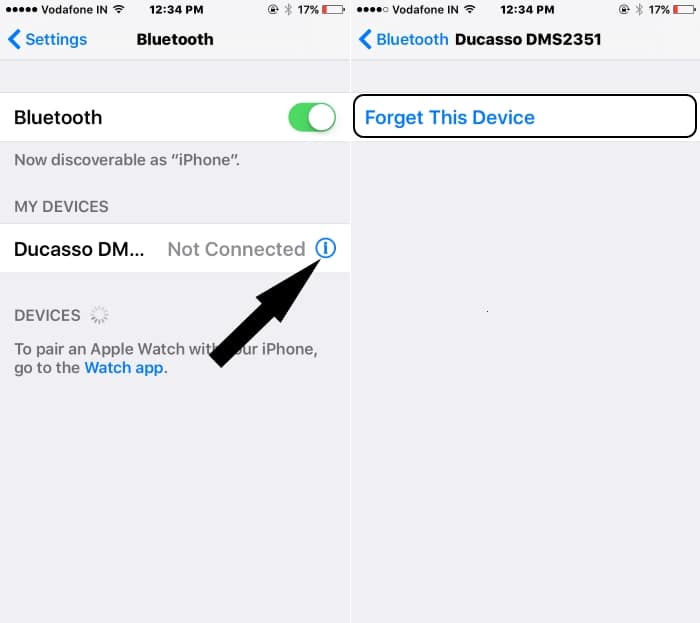 Solution 4: Reset Network Settings
Alternatively, Reset the Network Settings of the iPhone. This will remove the saved Wi-Fi Networks, APN Settings, however, there are good chances that it will fix iPhone not connecting to Car Stereo.
Open the Settings App.
Tap General.
Tap Reset.
Then, select Reset Network Settings.
Enter the iPhone Passcode and then Reset it.
Steps to Reset Network Settings iOS 15 and Later Version
Step #1: Open up "Settings".
Step #2: Open "General" and then tap "Transfer or Reset iPhone".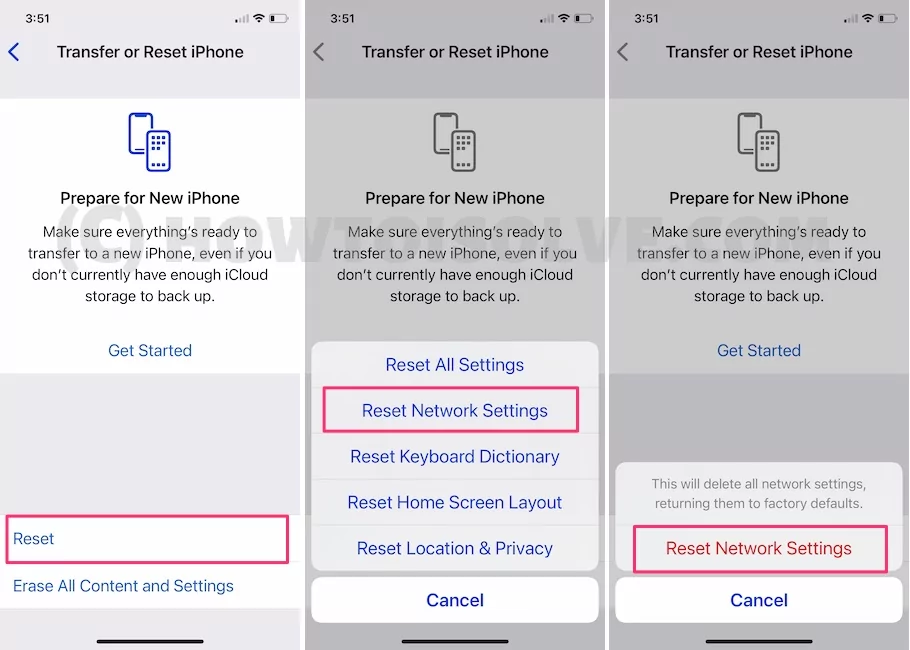 Step #3: Lastly, tap "Reset" > "Reset Network Settings" > Enter your iPhone Lock passcode and Try after Reboot once. This Process won't erase other important settings, Media, Messages, and more.
Solution 5: Update iPhone Firmware
Some people reported that iPhone won't connect to Car Stereo after the iOS 15 update, it is not a widely popular issue, but though, Apple will always look forward to fixing problems, like this. All you have to do is, connect the iPhone to the Wi-Fi and check for the updates (Settings app > General > Software Update), and install the updates if available.
Furthermore, your Car Stereo might also have a pending software update, follow the steps depending upon your Car's Stereo and update it.
Solution 6: Try Connecting Alternate iPhone, iPad to the Same Car Stereo
If you can connect Android phones to the same Car Stereo, but iPhone can't connect to the Audio system, then it might be possible your iPhone is dealing with serious connectivity problems. Just to make sure, why not bother pairing alternate iPad or iPhone to the Car Stereo and verify the cause behind this.
Did other devices worked perfectly with Car Stereo, then it's time to book a reservation at the Apple Store. Refer to the next section.
Watch the video to Fix iPhone bluetooth not discovering devices
Solution 7: Contact Apple Support/Car Stereo Manufacturer
Visit the nearest Apple Store and let them analyze the iPhone. Besides, you must also contact the Audio system manufacturer, just in case, if anything is wrong with that.