Copy media files from the SD card to the smart device's difficult task compared to copy to the desktop. If you don't have an iPhone SD card viewer, then transferring data to the iOS device is challenging for you! Thanks to apple for the last updates in iOS, iPhone and iPad officially support Portable SD cards directly to the device by simply connecting and playing.
Here are the most popular and full features iPhone SD card viewer and converter that you buy at first. Below, all SD card readers directly connect to the lightning port. 8 Pin connector compatible with all new Apple iOS devices.
Best iPhone SD Card Viewer for iPhone, iPad, and iPod Touch
#1. i–Flash Drive: SD card Viewer or Reader
For camera users and Other smart devices, users must keep this card viewer easy to move all things from one device to another. Supporting multi cross-platform with three different ports and any size SD cards.
Supported Card Types in i-Flash Drive: MicroSD card, MiniSD card
#2. BoneView SD card reader: 8 Pin connectivity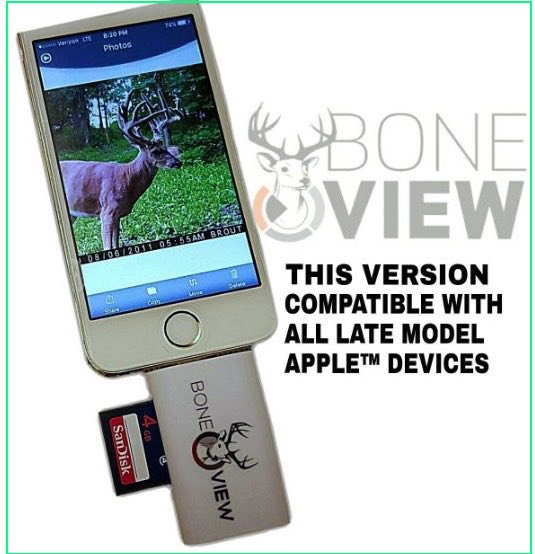 Without the internet, WiFi network, and Battery, Easy copy, Scanning, Deleting and sharing photos and video from external SD card to iPhone, iPad.
It is a Free app for easy management of all the data from your SD card to iDevice. Without lose or corrupt data stored in the SD card, Done you the job with the bone View card reader. All-time Great support on technical.
Check BoneView SD Card Price on Amazon
#3. WingHome SD Card Viewer for all Devices
WingHome, Not only a card reader or viewer but also increases your productivity without occupying additional space in your pocket. Access data from USB Drive, Stream Video, or Picture on Device directly. Best money value product for buy-in fortuity. File hub free app for the iOS/Android/PC.
Check WingHome Adapter Price on Amazon
Above are more enough alternate options for buy the perfect iPhone SD card viewer or reader.
Now have you any other and want to suggest the best external card reader then comment on us.
Don't Miss Out