🗓️
September 26, 2023
By ✍️
Jaysukh patel
All discord mac users reported the issue of discord opening itself on mac after booting the system or turning on. follow the steps below to stop the discord app open after login in successfully on the Mac desktop. sometimes it's easy to quickly use the app and get a fast response without missing any conversation. Becuase users are using this popular app for Video call, Voice call, messages, and Group Chat and also useful for Game streaming and Communication.
In MacOS, Just like other apps, we can stop opening the discord app automatically on startup. follow the below steps,
Stop Discord App Open itself on Mac on Start, After Login, Boot or Restart: MacOS Sonoma and earlier
MacOS Sonoma or Ventura & Later
1. Go to the Apple logo from the top Mac menu > System Settings.
2. Next, Click on General > Login items.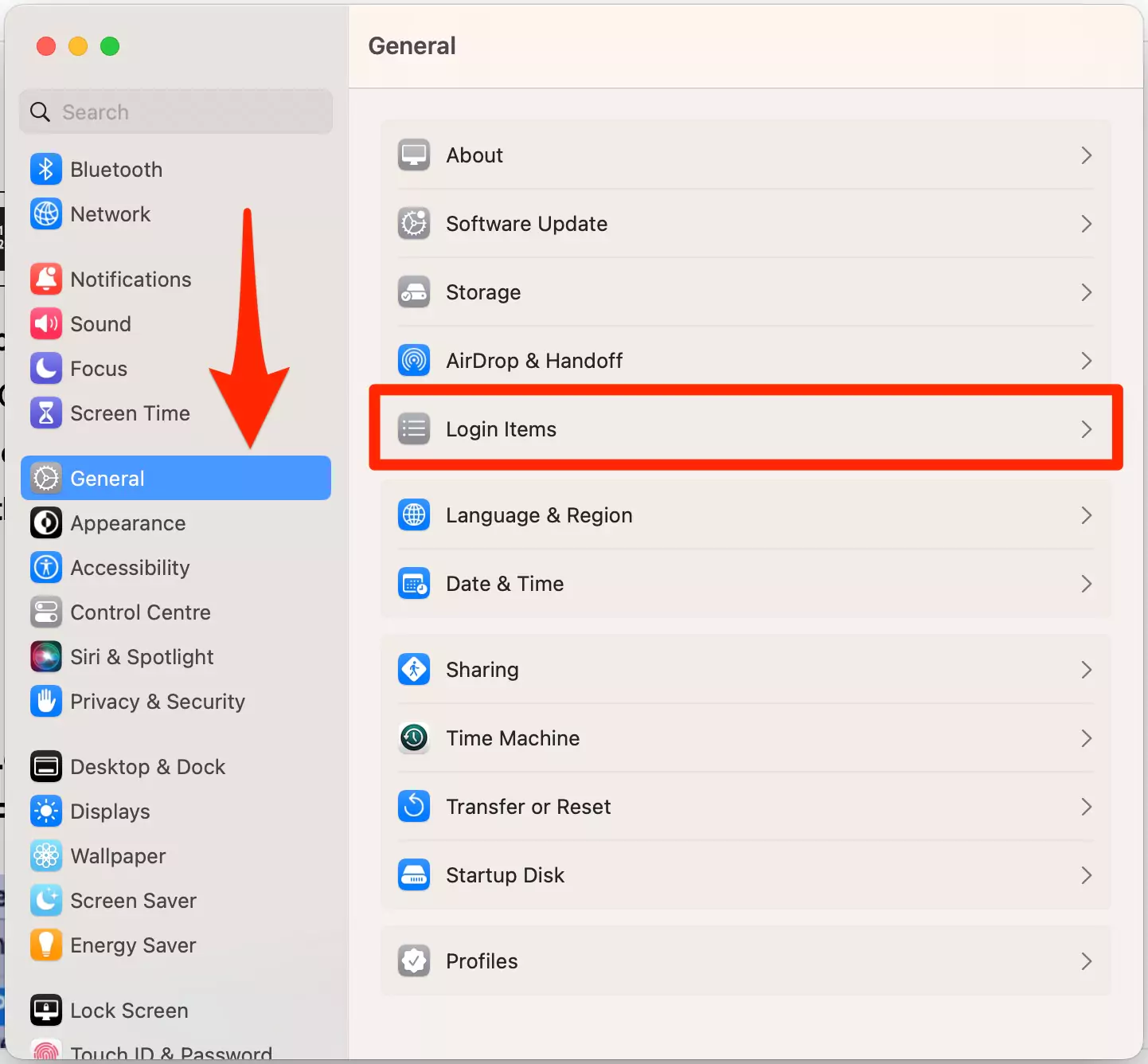 3. Now, see the default list of apps that all Login Items Added by Apps. and Disable the toggle for the Discord app.
MacOS Monterey & Earlier
Go to the Apple Logo from top mac menu > System Preferences.
Select Users & Groups option.
Select your account, and username from left side of the window, and check the Login Items tab.
and Select the Discord app, and click on Minus [-] to remove it from the login items list.
Now, close the Window. and the changes are saved for the discord app.
Now, Make sure that this setting is applied to the selected account on Mac. For the next time, the application will not open on the screen while you Start, login, Restart or Reboot.
Still, if the settings are not affecting or saved then Try in safe mode. or Re-add the discord app in the login items list as explained in the above steps. then, Force closes all the applications and Again follows the steps to remove discord from the login items list under mac system preferences.
Also, keep your Discord app updated with the latest bug fixes with Updated macOS.
This method also fixes the problem of your Mac slowing down on the Startup and Black screen until the discord app shows on the screen.