🗓️
November 7, 2023
By ✍️
Jaysukh patel
Now All mac devices easy to use at night or in low light areas after iOS devices. Now we can enable night shift/ Low light or yellow light on Mac Screen updated with macOS Ventura, Monterey & Earlier, without any third-party app. Most of the Customizations and Settings are the same as the iOS device, Yes, but we can disable them here in the notification center on Mac [Shortcut way to Enable/ Disable night shift mode].
First, I will discuss compatible Mac devices for night shift mode, Different Time scheduling settings, and Disable/ Turn off low light effect from the notification center.
Night shift mode compatible devices: macOS compatible Mac. If not, try my next article, Use night shift mode on not compatible Mac.
Night Shift Compatible Mac and macOS:
MacBook (Early 2015 or newer)
MacBook Pro (Mid-2012 or newer)
MacBook Air (Mid 2012 or newer)
Mac Mini (Late 2012 or newer)
Mac Pro (Late 2013 or newer)
iMac (Late 2012 or newer)
Apple LED Cinema Display
Apple Thunderbolt Display
LG UltraFine 4K Display
LG UltraFine 5K Display
How to Turn On Night Shift Mode on macOS
Turn on Night Shift Mode on macOS Ventura
Step 1: Go to the Apple Logo from the top Menu > System Settings.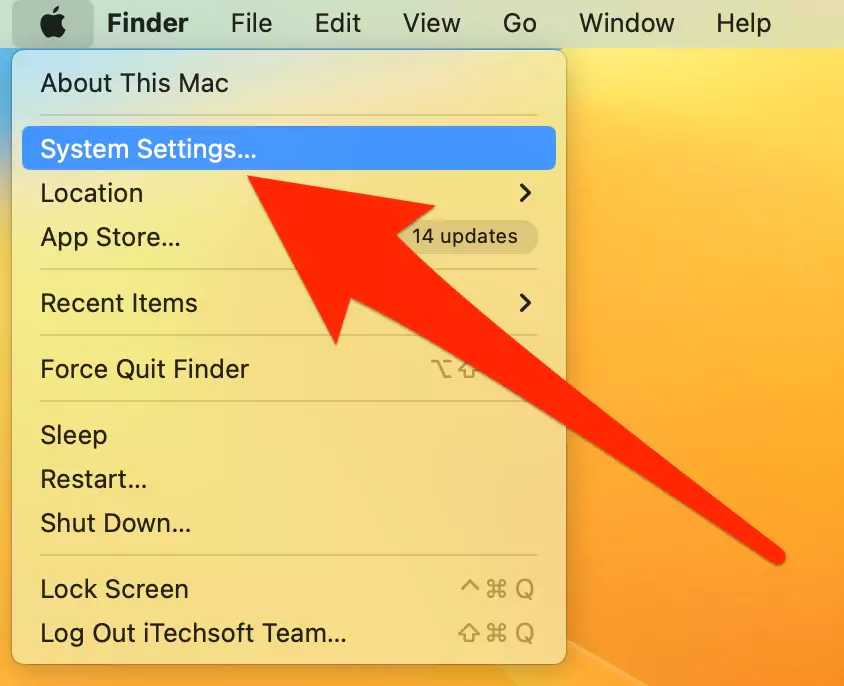 Step 2: Click on the Displays > Night Shifts.
Step 3: Schedule:- Sunset to Sunrise, Custom or Off. Next, Manual: Turn On Until Sunrise and Color Temperature: Less Warm to More Warm.
Step 4: Click on Done.
Method 2: Enable Night Shift From the Control Center
Click on the Control Center icon. > Display.
Click on the Night Shift option to enable and Disable Night Shift [Yellow] screen.
Turn on Night Shift Mode on macOS Monterey & Earlier
Step 1: Go to the System Preference > Under the Apple menu at the top left corner of the screen.
Step 2: Find "Display" under the System Preference pane, Yes, you can see three different settings on the Tab related to display vision.
The last one is Night Shift. Click on it, this pane contains all customization settings related to Yellow light mode.
The blue light coming from the screen potentially harms the eyes at night. So we can stop it from here,
Timebase schedules are Custom and Sunset to Sunrise.
The first option is custom, Set start and end time, and point AM/ PM interval.
Color temperature: Slider that manages yellow light level on the screen.
For Auto Enable night shift mode: use Sunset to Sunrise Schedule
This option requires your location service. Your location-based will manage automatically, meaning Night shift mode turns on or off whenever you turn on your Mac.
If you haven't turned on location service on a device, you will see below the screen, Checkmark "Setting Time Zone" > Done.
Turn off or Disable night shift mode on Mac
Turn off night shift mode, from the Mac notification center, Find Night shift > Disable toggle.
Most of the Mac users Won't able to use or Not working after Turn on Nightshift mode correctly because of Many Reasons (Location Service-Disabled, Set it for Timebase) or Attempting the wrong path.
Hope you enjoy accommodating, Work efficiency feature on Mac. Don't miss to share with your friends we can Use night shift mode in macOS.