🗓️
September 14, 2023
By ✍️
Jaysukh patel
Get here; what colors does the Apple iPad Air 5 (2022) come in? All about Every iPad Air 5 Color & Which Is Best for you.
Recently, Apple unveiled the new iPad Air 5 with the Apple-designed M1 chip, delivering a massive performance boost. The new iPad Air 5, which is now available in a new palette of colors, also includes a new Ultra-Wide front camera with Center Stage for a more natural video conferencing experience, a USB-C port that provides up to 2x faster transfer speeds, and a blazing-fast 5G on cellular models — all for the same low price. Thanks to advanced cameras, users, including content creators, gamers, and students, can push the boundaries of creativity, productivity, and self-expression.
Five Features that make iPad Air 5 a hit:
With work-from-home becoming such an important part of many people's lives, Apple was able to fit its desktop-class M1 Chip into the iPad Air 5, which was previously available only in the iPad Pro.
Another very nice upgrade is the iPad Air 5's improved wide-angle 12 MP front-facing camera, which enables the use of Apple's Center Stage feature, which automatically pans and zooms to capture one or more faces during a video call.
Another feature that brings the iPad Air 5 up to speed with the other iPad models in the lineup is 5G connectivity in the cellular models.
Though the design hasn't changed fundamentally, the fifth-generation iPad Air now comes in various new colors, including purple, blue, pink, starlight, and space grey. That brand-new blue color is especially stunning.
The iPad Air 5 starts at $599, the same price as the previous-generation model. Even the storage capacities remain unchanged at 64GB and 256GB.
Which iPad Air 5 color will suit You the most?
Colors are everywhere around us. Everything from your clothes to your coffee cup to your shoes and even your rooms at home has one or more colors.
Colors are beautiful, bringing our world and mental images to life. Colors, in some ways, influence our decision-making process, particularly when it comes to purchasing gadgets.
The new iPad Air 5 will be available for pre-order on March 11, 2022, and in stores on March 18, 2022. But, before that, you must decide which color you want to purchase. Here's a quick guide to help you make your decision.
The new iPad Air comes in fabulous purple, blue, pink, starlight, and space grey colors.
iPad Air 5 Purple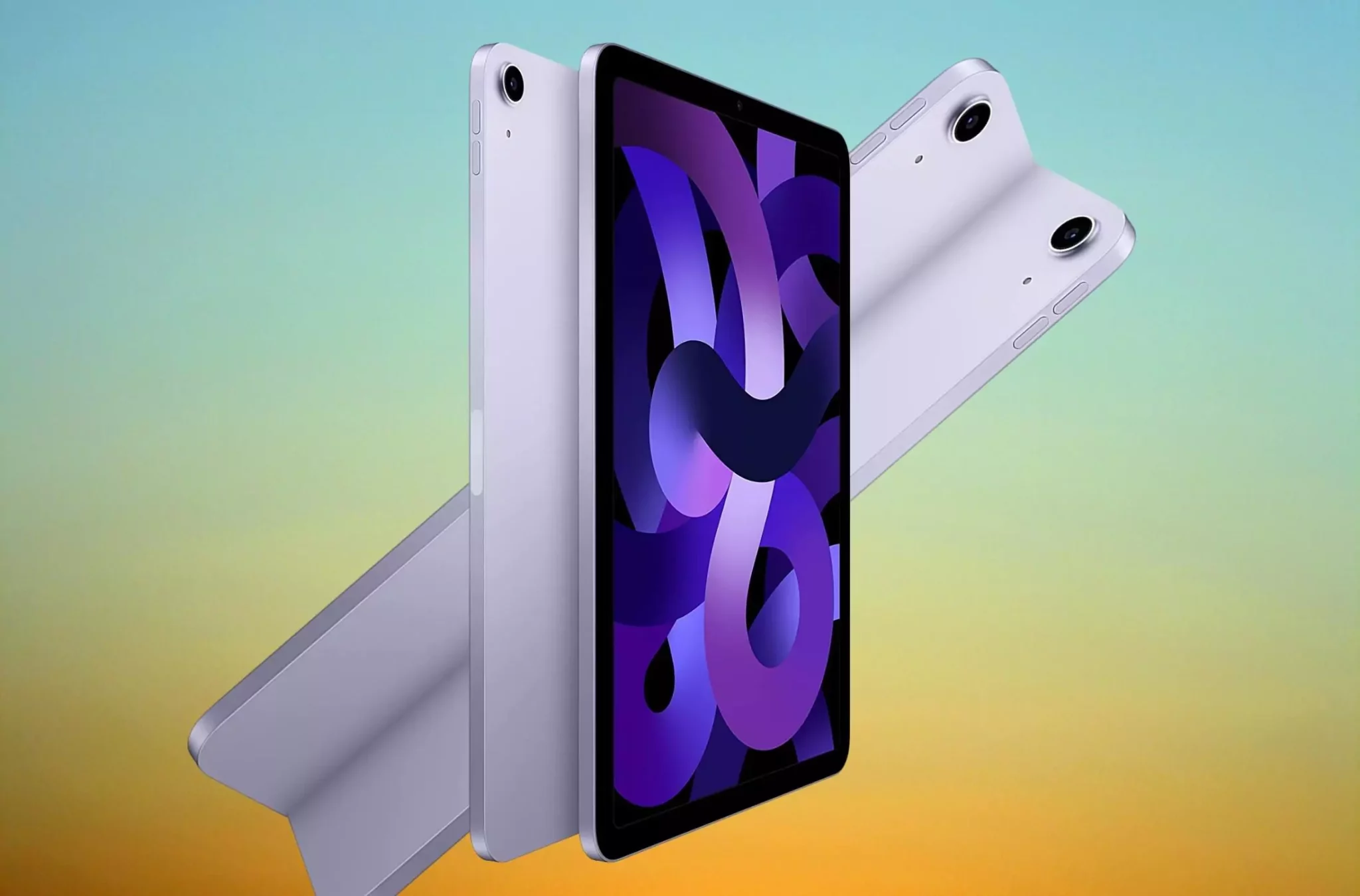 The pastel purple model is hard to say no color. The color purple connotes power, ambition, and royalty. It evokes feelings of creativity, wisdom, devotion, and wealth. Furthermore, because of its eye-catching feature, it stands out among the four colors.
The purple option is for those who want to try something new and different. It is sleek yet trendy. While it appears to be a funnier Space Gray variant, purple is a newcomer to the color options for iPad. So, if you want to stand out from the crowd and always like to be different from others, this is the perfect choice for you.
Moreover, without any doubt, this should be your go-to color if you're a BTS fan and an army!
iPad Air 5 Blue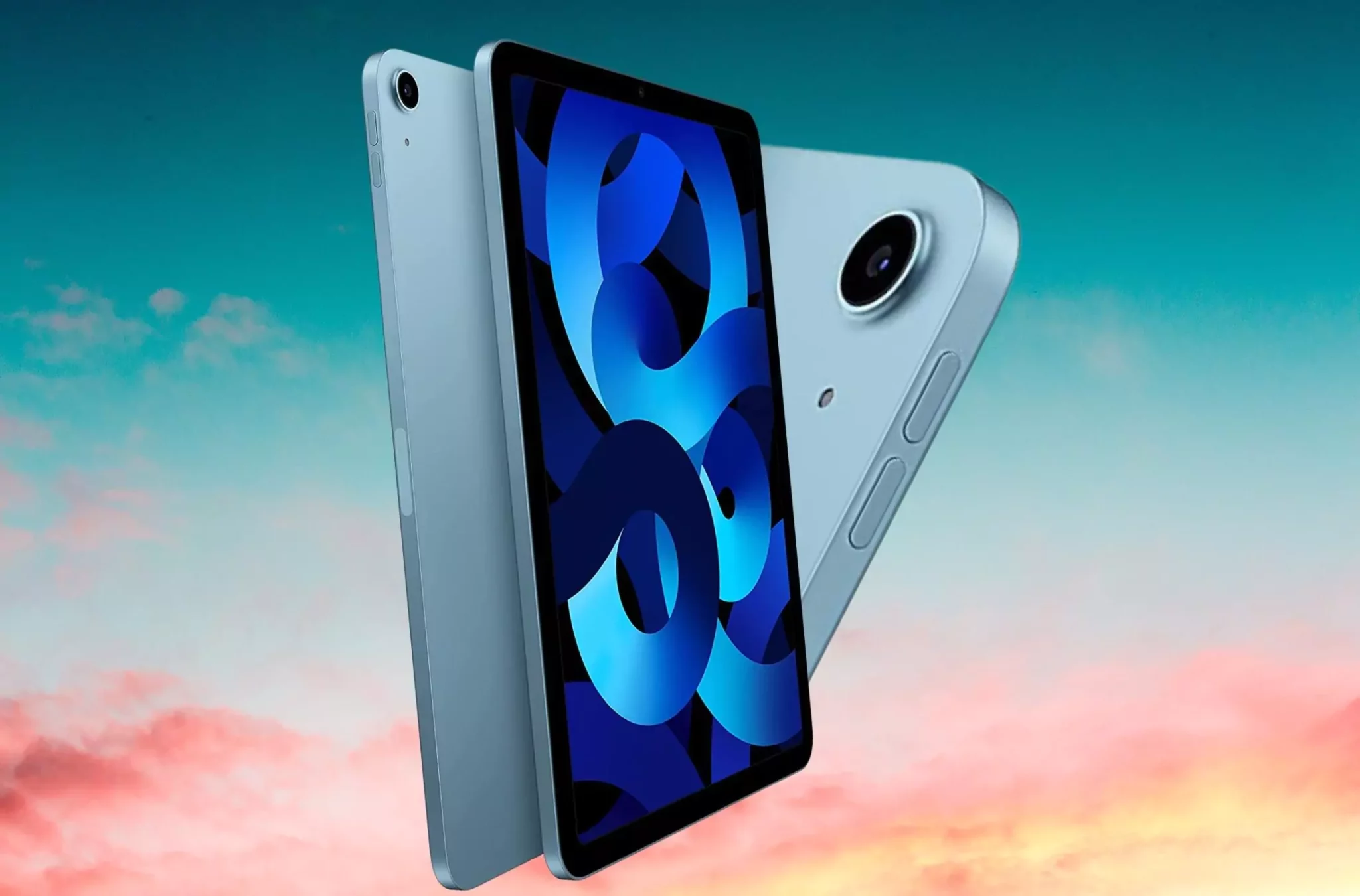 The aura that comes with the color blue is always enthralling. Because it is unique and the color is new to the market, you may want to consider purchasing this color of iPad Air 5. If you're worried about the device getting dirty, don't be; this color does a great job of hiding dirt. Bonus point if you're a sky lover because if you opt to buy this, you'd literally carry the sky in your hands! How cool is that?!
Blue is the most intense and, arguably, best color for the iPad Air 5, and Apple made it more vibrant and robust than the others, making it a stunning choice for a large tablet.
iPad Air 5 Pink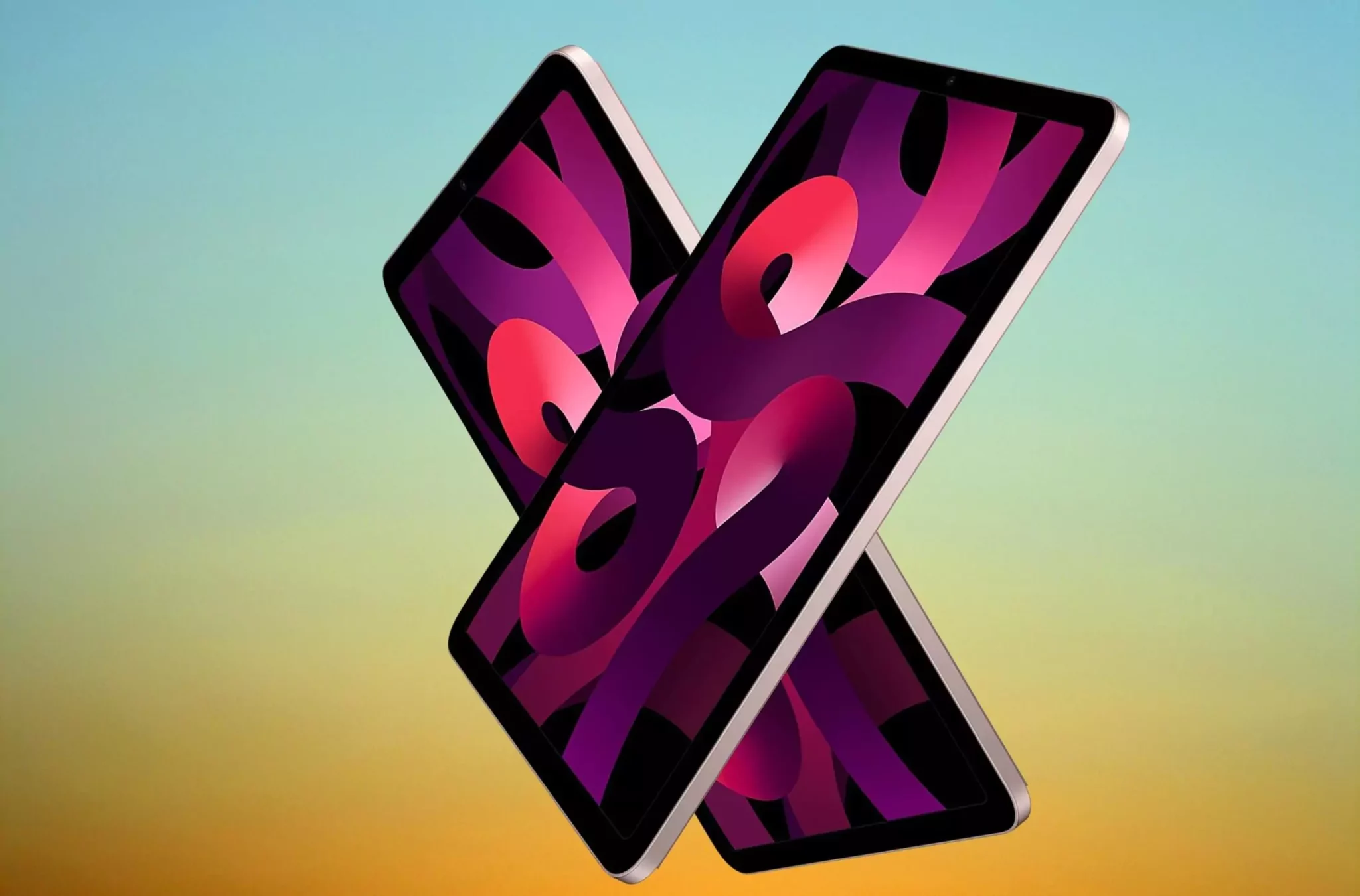 Pink is an excellent choice for those who prefer slightly loud colors. The best part is that it shows off your iPad Air 5 without being too intense or boastful, with just the right amount of oomph. The pink iPad Air 5 exudes the kind of energy that any person would want to be associated with. So, if you want a vibrant yet subdued color, get yourself this iPad Air 5.
The thought of the iPad Air 5 in pink is fascinating. Expect a stunning outcome with its light aesthetics combined with a unique touch of subtle sophistication. It's a welcoming, fun new addition that many people have been waiting for! This color is an option for those of you who have always preferred Rose Gold iPhones or wish you had one. While it isn't quite Rose Gold, it is a washed-out, paler version of it. It emits the same rose-y energy that many users prefer in their devices.
iPad Air 5 Starlight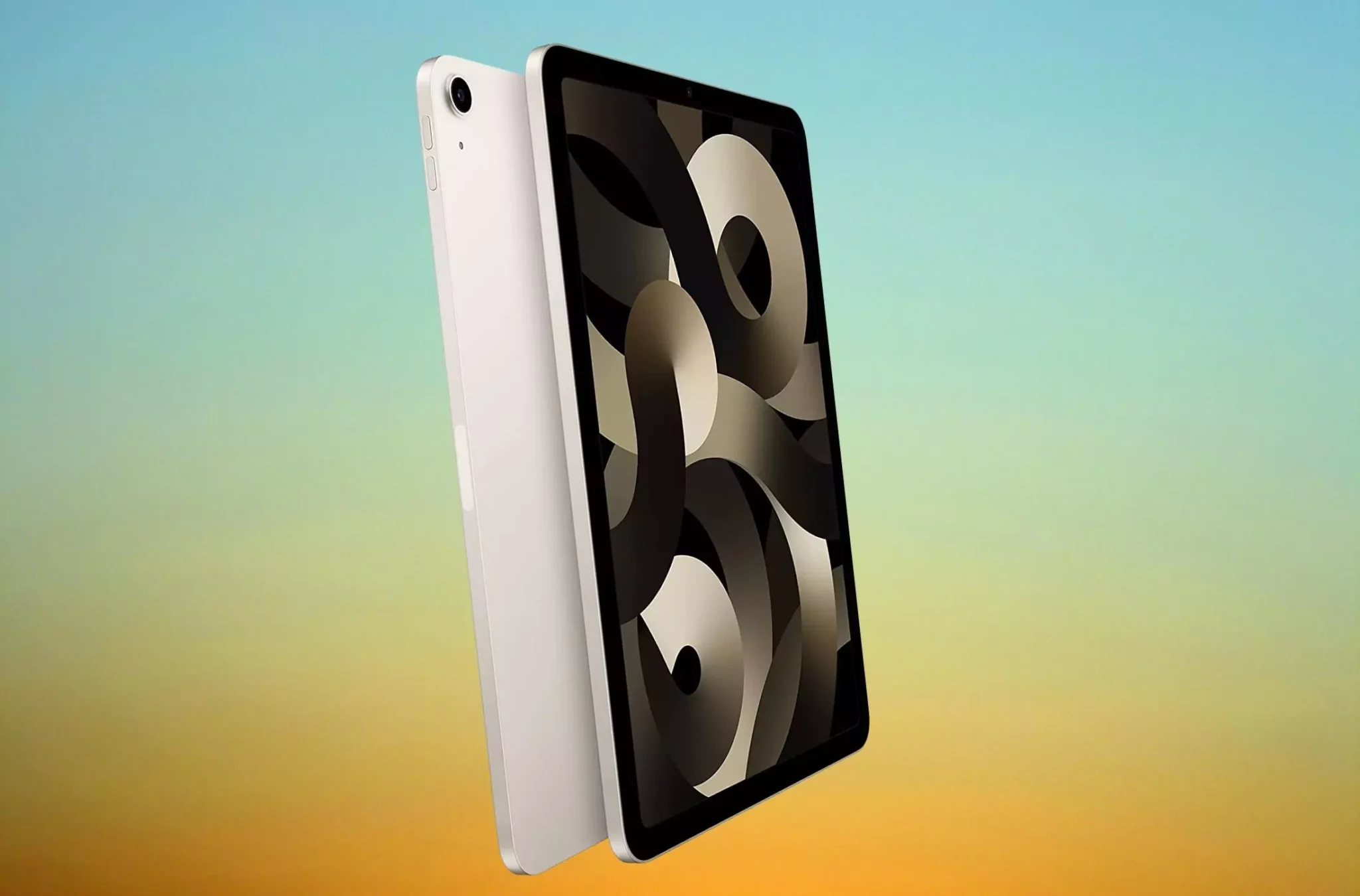 Finally, there's the starlight model, which closely resembles Apple's iconic silver color. Starlight has an off-white appearance that is more akin to champagne but not as pink or gold as that implies. It's probably best to consider it a slightly warmer version of silver.
It is an excellent choice for most people as it symbolizes style and simplicity. The starlight iPad Air 5 strikes a balance whether you love, subdue, or shout colors.
On the other hand, its lightness tends to outshine the space grey option. This gives your powerful device a warm, simple, yet robust vibe. And if you're looking for a cool, hip, but traditional shade for your gadget, this is the perfect option for you.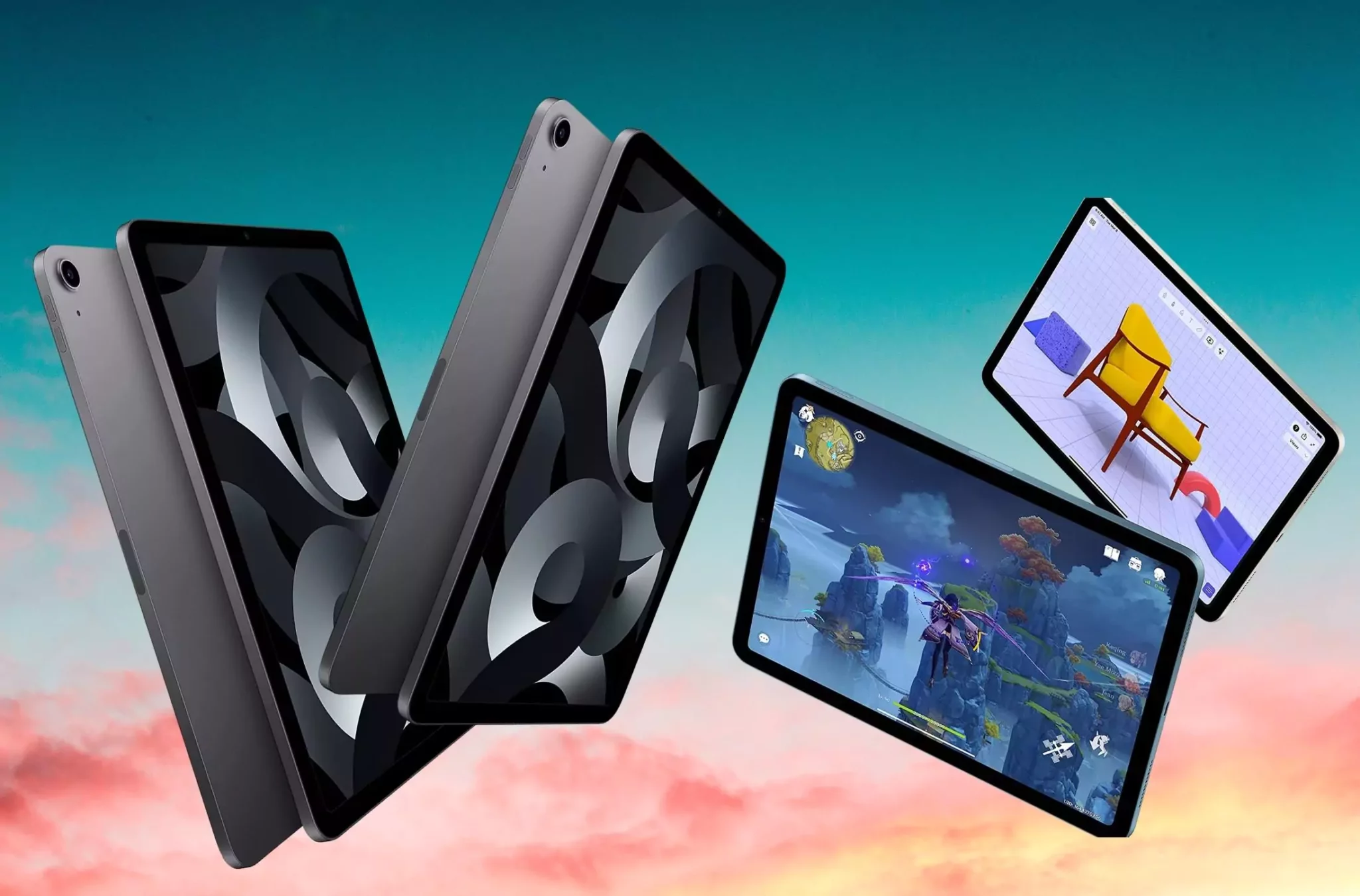 What exactly does space grey mean? One might even find the name quite strange. It is strange, but there are no other unused names for this particular color.
And if you're still wondering what the heck space grey is, here's your answer. This color allows you to stay a little longer in Wonderland.
Space grey isn't a newcomer to the color world. Interestingly, Apple has been using this color variant in its products for quite some time.
The space grey color appears to be a darker shade of ash. So, if you don't like to experiment with colors, you can go with space grey. But, if you want to add a touch of class and professionalism to your iPad Air 5, space grey is the color to go with.
If you want to stick with the classics, the starlight or space grey color is a good option. Anyway, it's old but gold. However, if you want to be more sophisticated, you can go pink or blue. And if it's individuality you're after, go with purple!