Last Updated on Apr 13, 2021
Many users are getting surprised by the Mail app on Mac. Because "All Mail Inbox not showing or Disappeared" on Mac mail app sidebar. here in this article I will see the option for customized and Add, Rearrange Mail Inbox Options available in the Sidebar of Mail app window.
we are happy to help you, submit this Form, if your solution is not covered in this article.
In recent MacOS, the Mail app is More organized and powerful for Mac users. Now let's jump into the article to Re-Appear the shortcut items under the Favorite section on the left side of the Mail app window. Follow the same steps on Any Mac models, MacBook Pro/MacBook Air, iMac, Mac Mini, M1, or Intel Mac.
Steps to Show All Mail Inbox that is Disappeared on Mac
Enlarge the Mail app window, enough to see all the sections of the Mail app. Still, the Left Mail Inbox section is hidden then Press Shift + Command + M to Show Mailbox list on the Mac app sidebar.
Next, Use the Mouse cursor to Enlarge the first partition that helps to see the option visible more clear.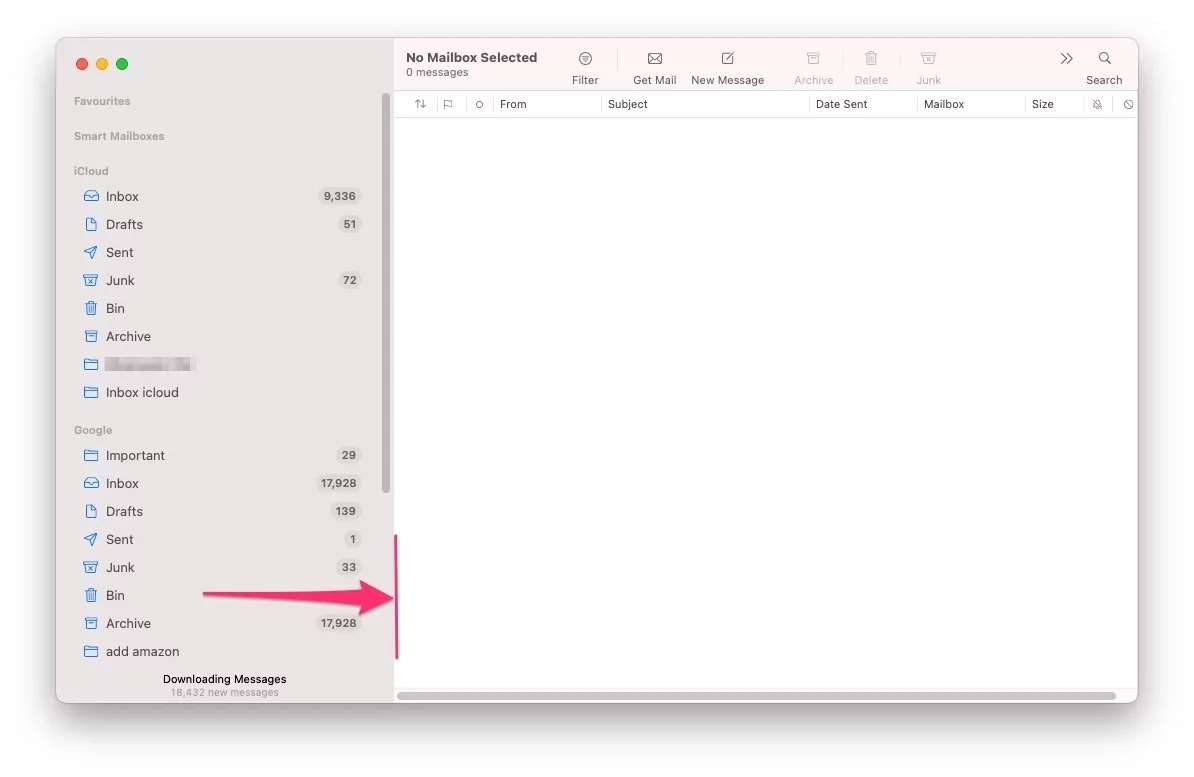 First, clarify that All Mail inbox is under the collapsing tab, Click on the "collapsing" icon to Expand that. Still the All Inboxes option doesn't appear that Re-add by Click on the Plus (+) icon.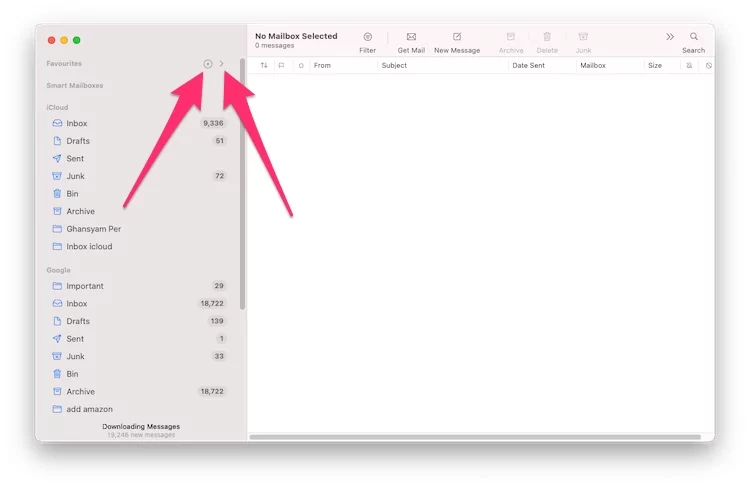 And, Select the All Inboxes option >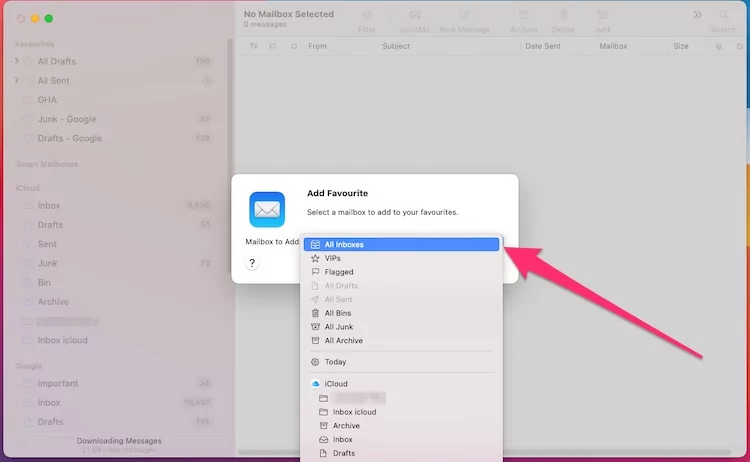 Click on Ok to Appear under the Favourite section.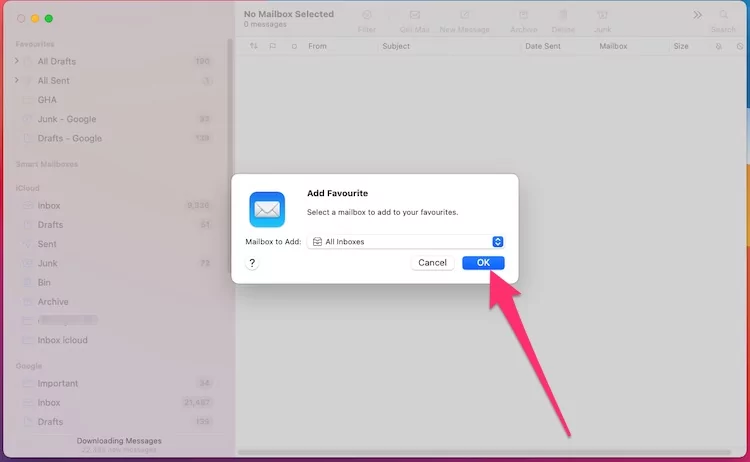 To Rearrange items under the Favourite mail section, Just Drag and Drop it to a new place.
here I placing to first position that's easy to use.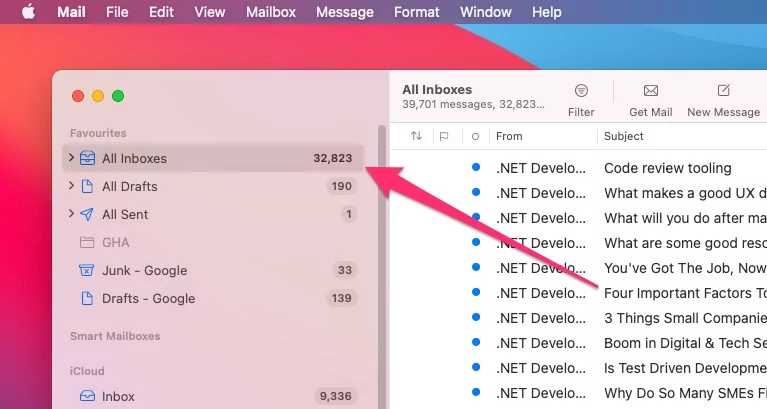 That's it.
"All Inboxes" option will only show on Mac Mail app After We added more than one accounts.
How Can Activate the All Inboxes Option?
To Add a New Account: Open Mail app > From top Mac Menu "Mail" > Accounts… > Click on Account type.
Or Enable Mail inbox for the Added account, Select Account from Sidebar > Check "Mail" to Load all emails in the Mail app.
Thereafter, follow the above steps to see or Re-add all Mailboxes options on the mail app.
Also Checkout, How to Sort Email on Mac?
Still, are you getting any issue with Add All Mailboxes option on the Mail app? that Try with Safe mode. and Check Mail app functionality appears normal or not!